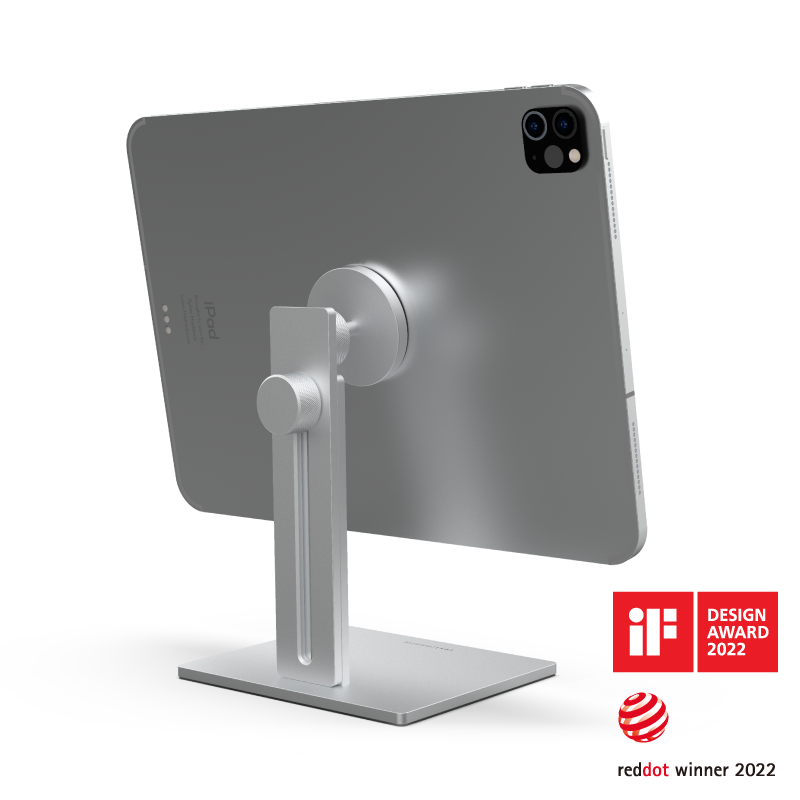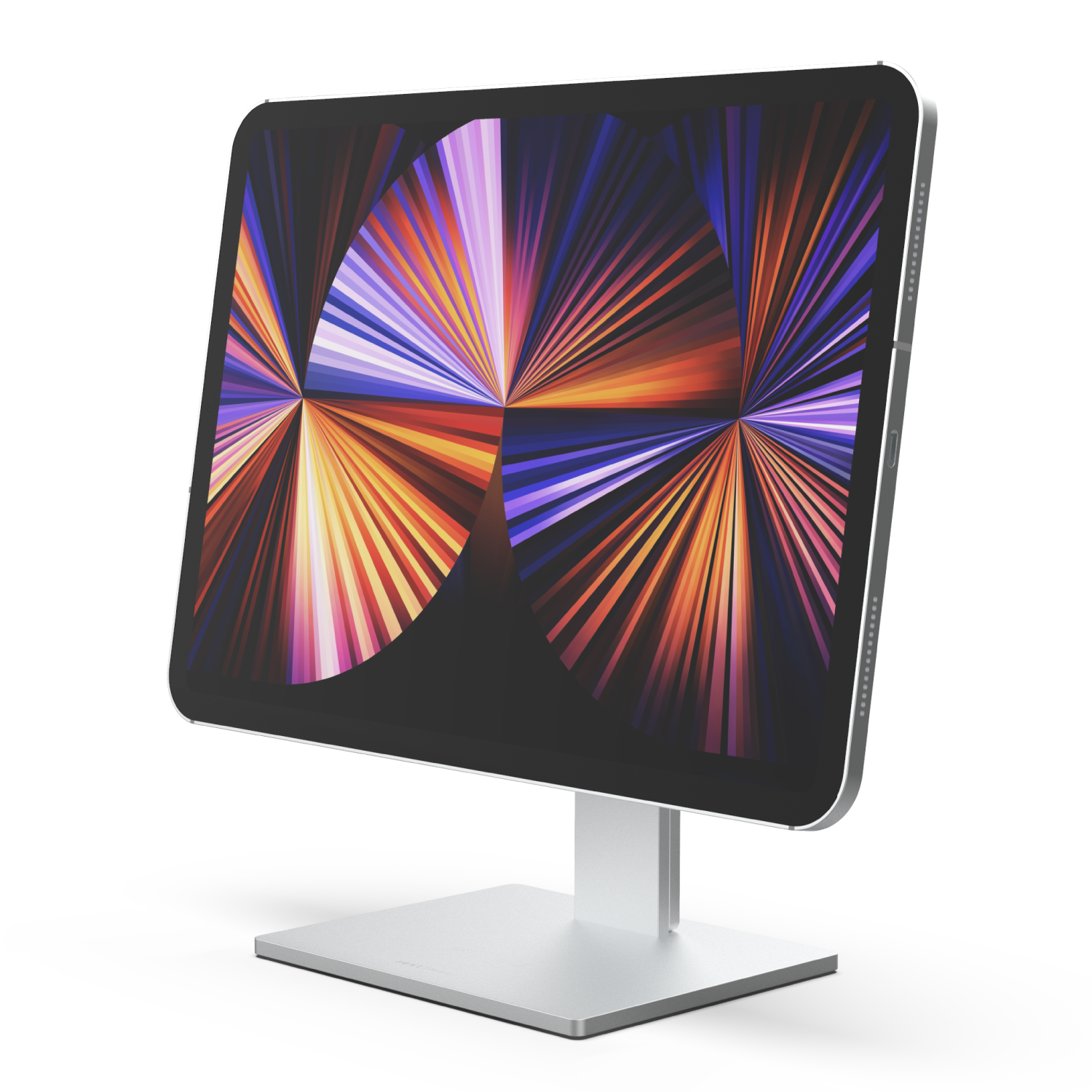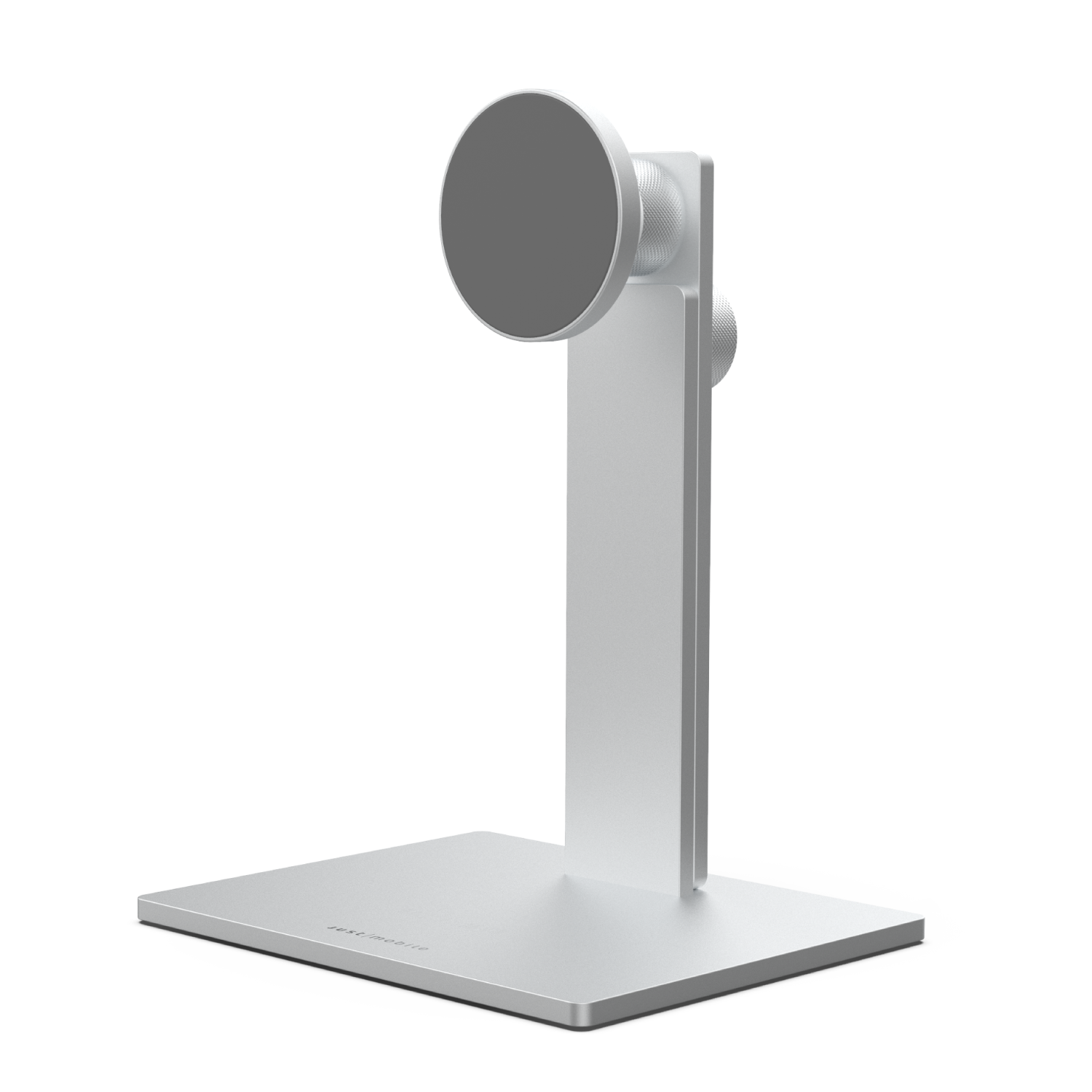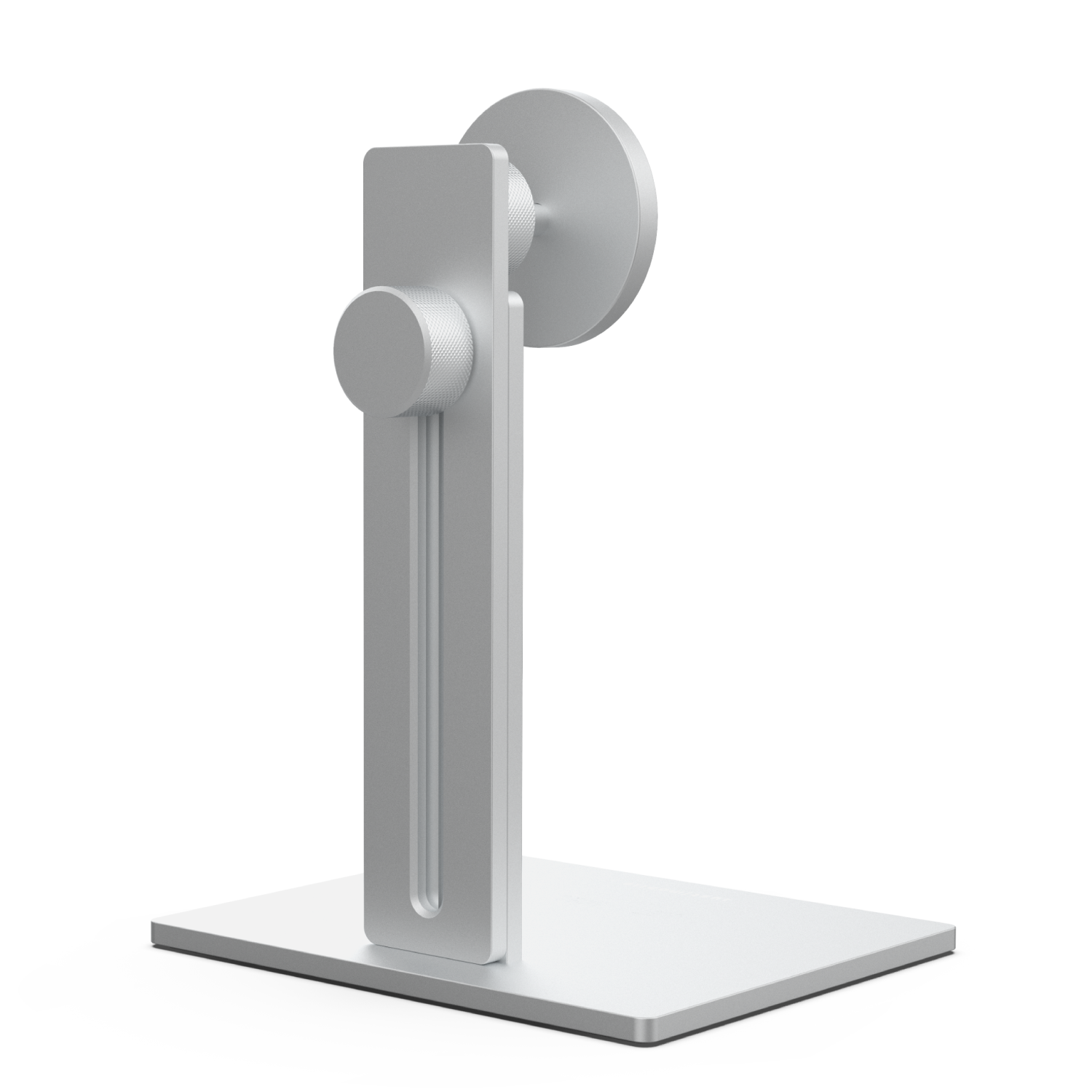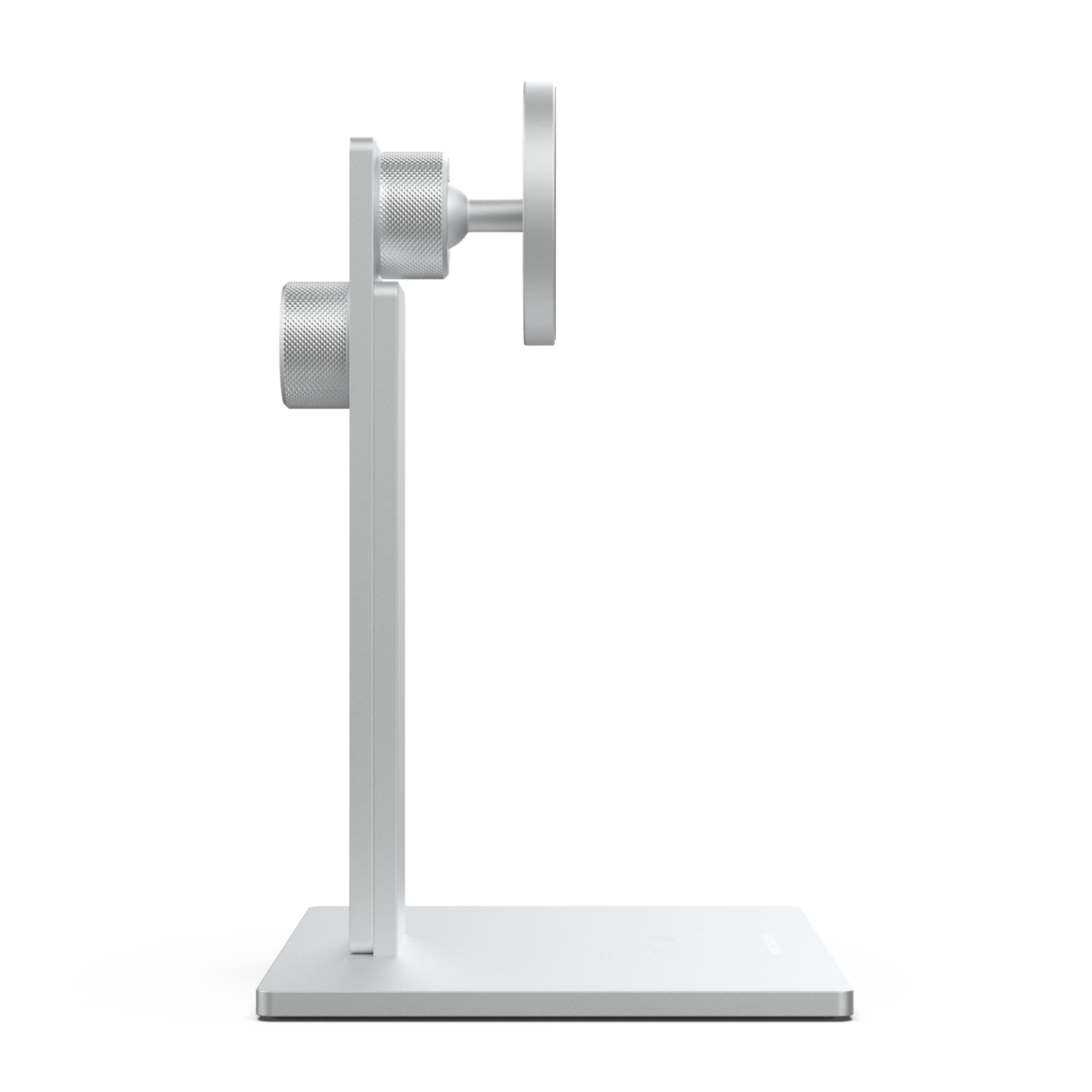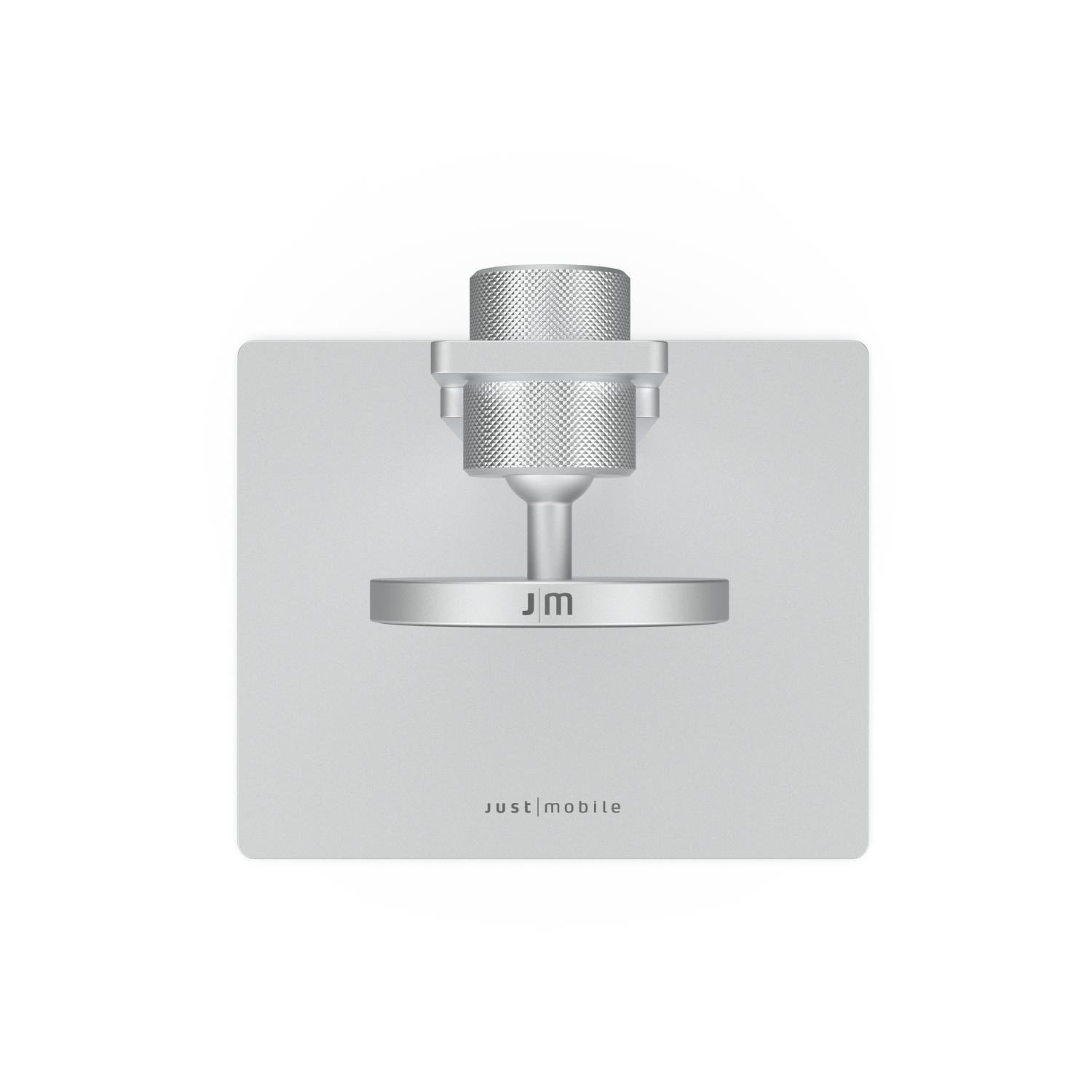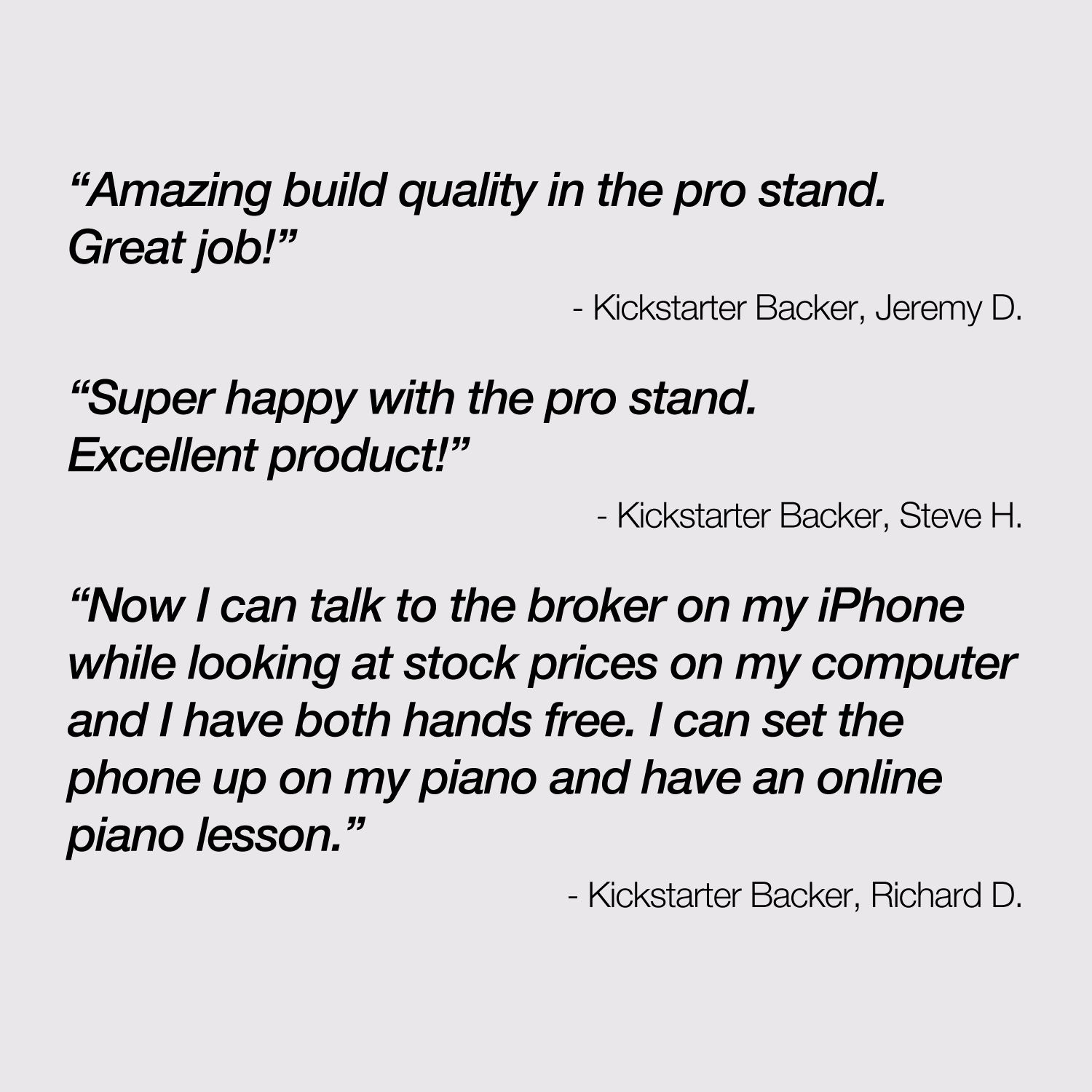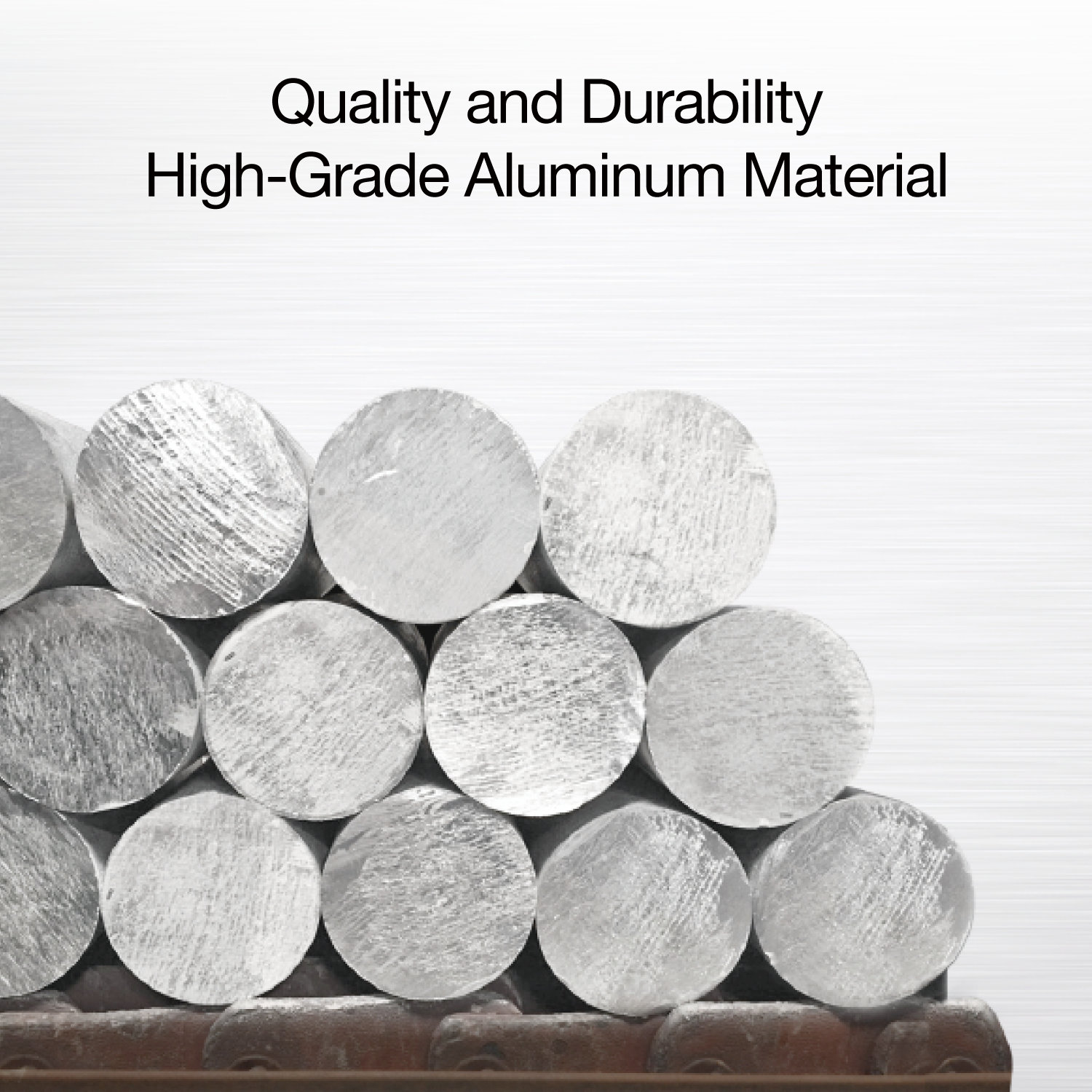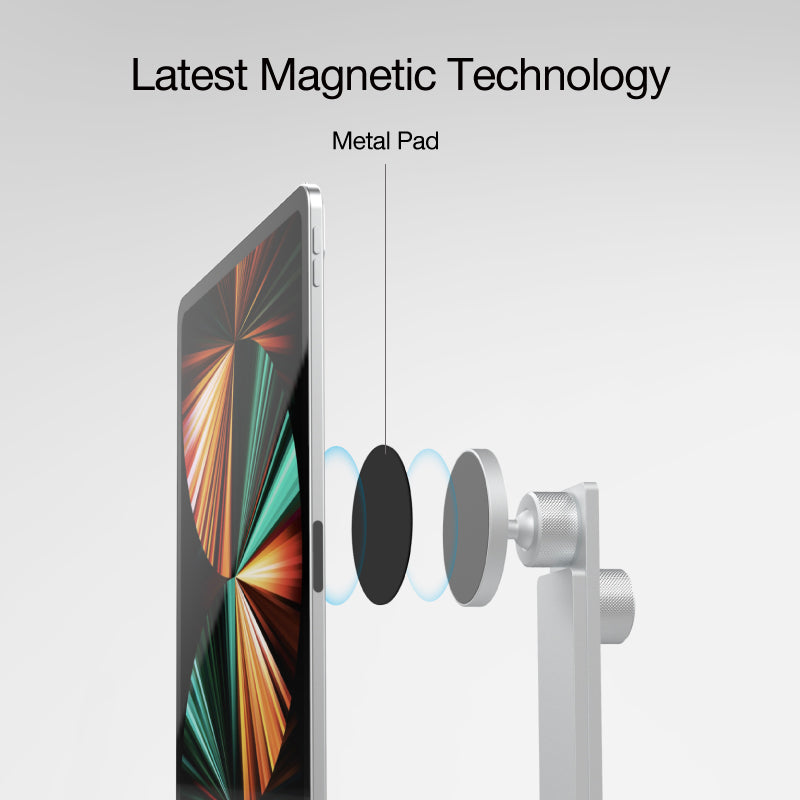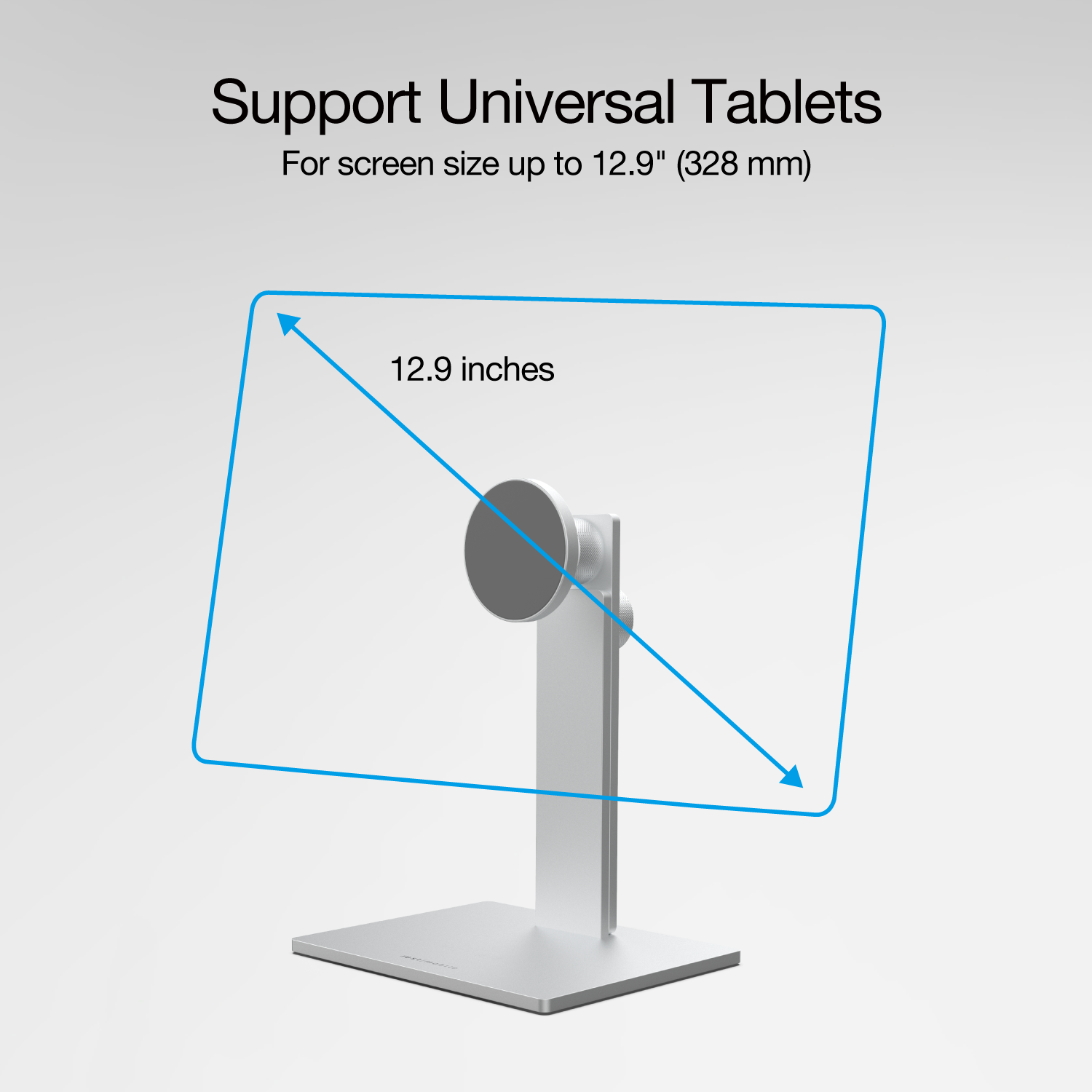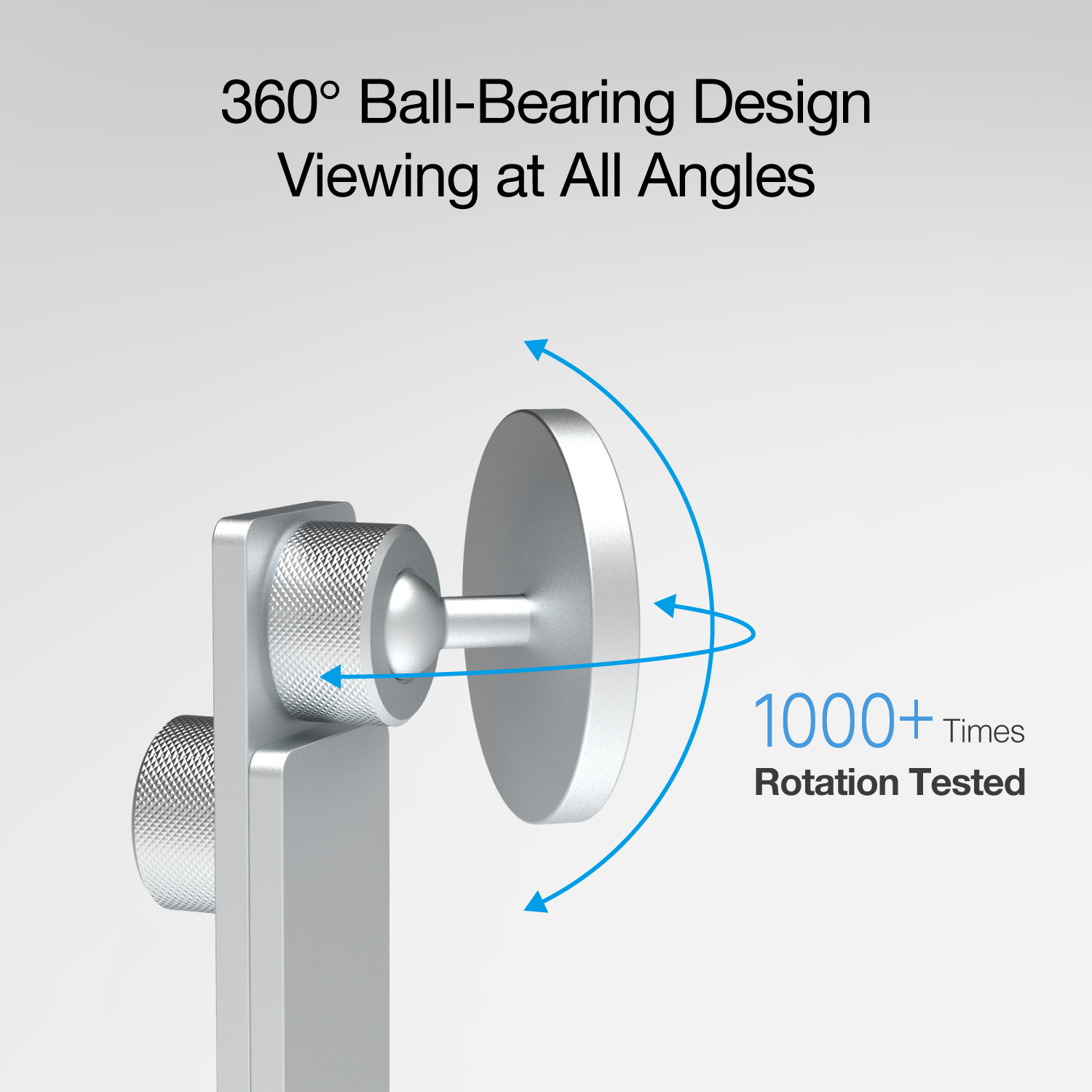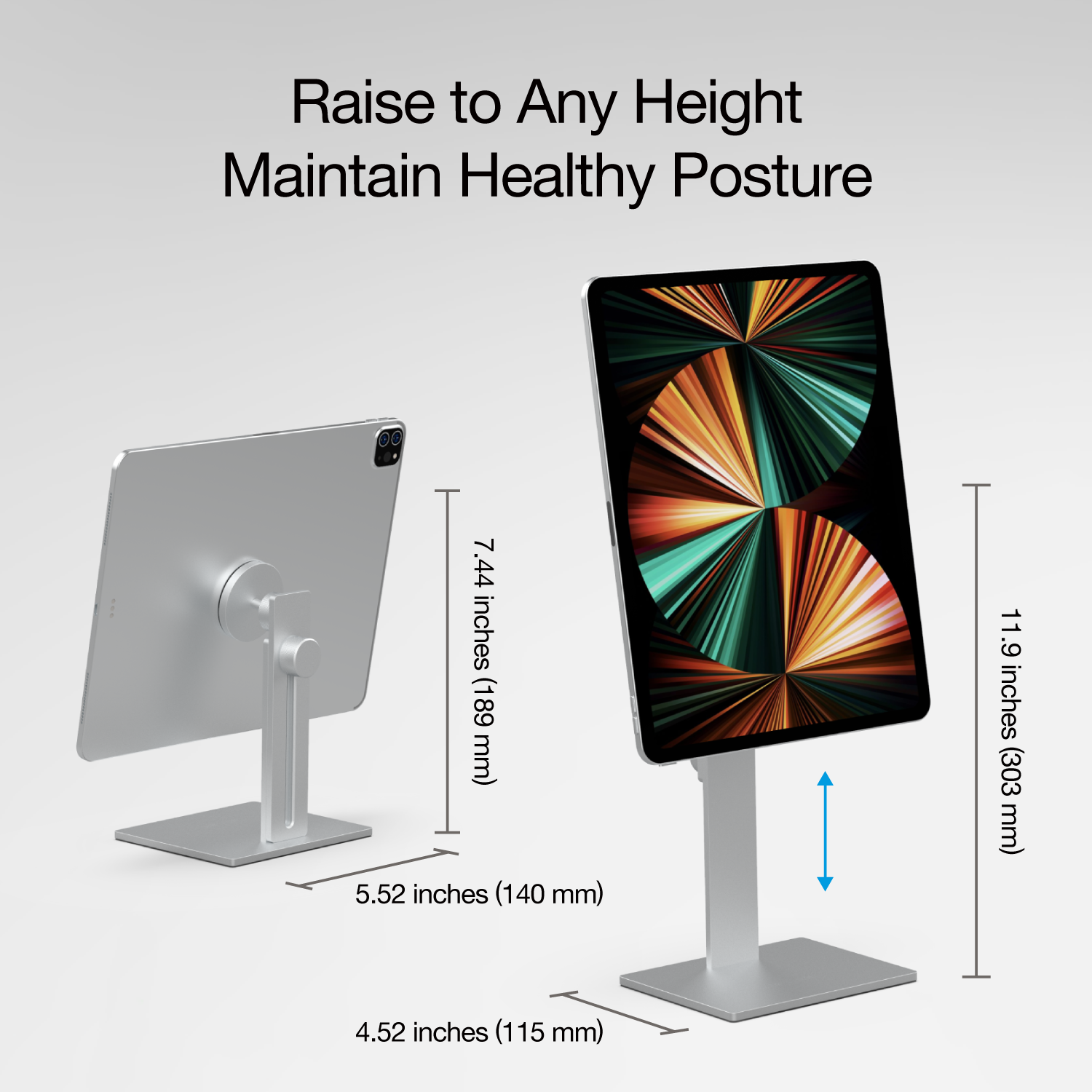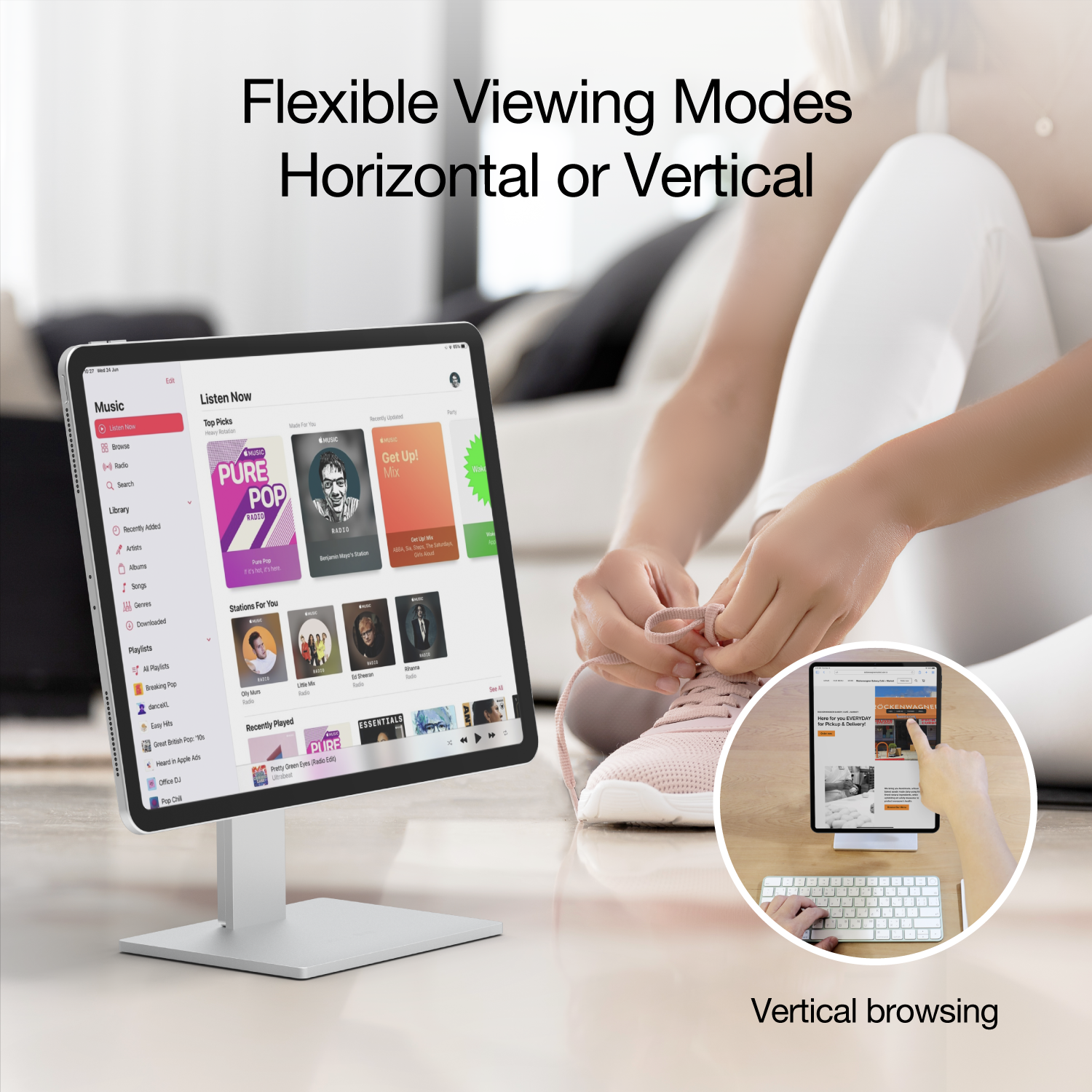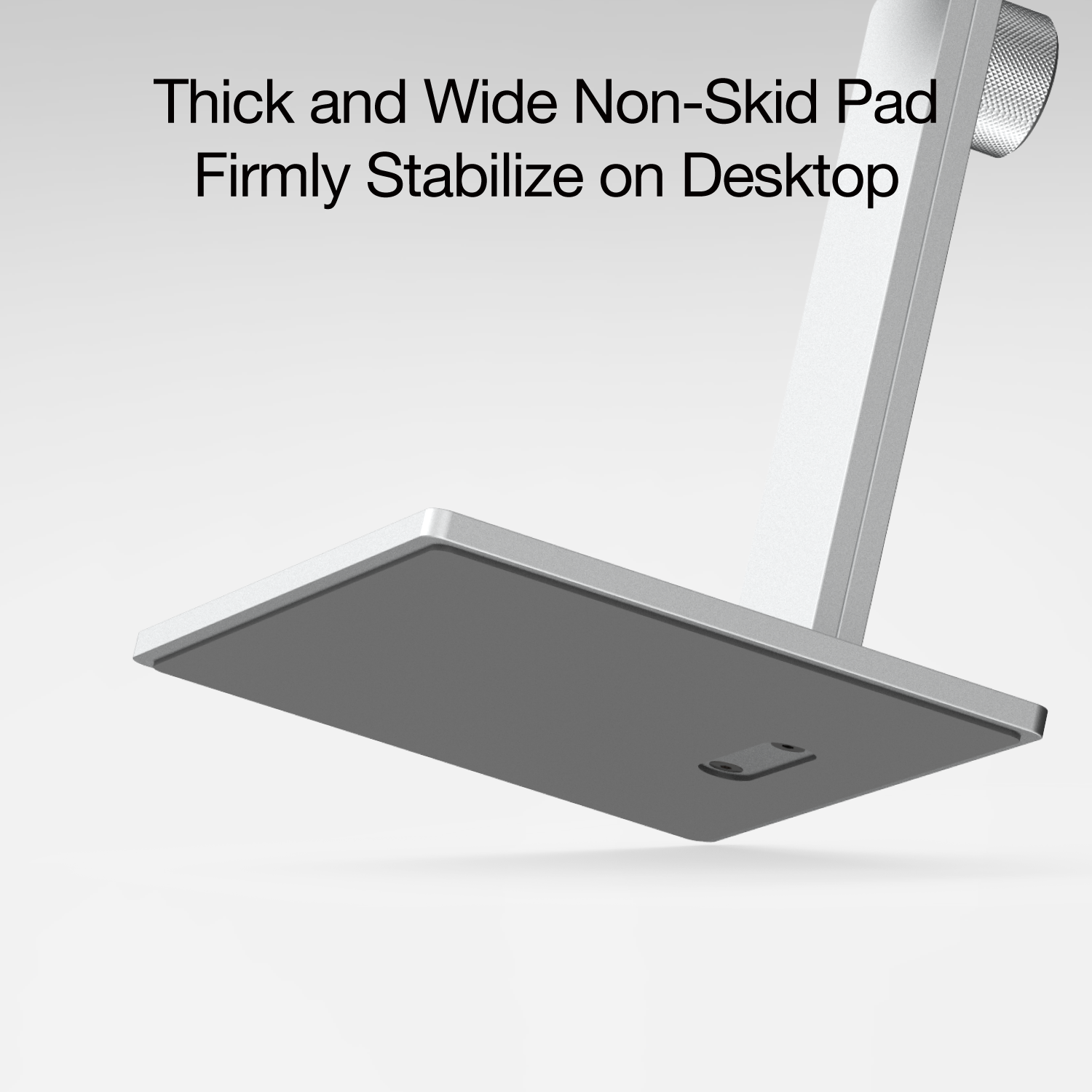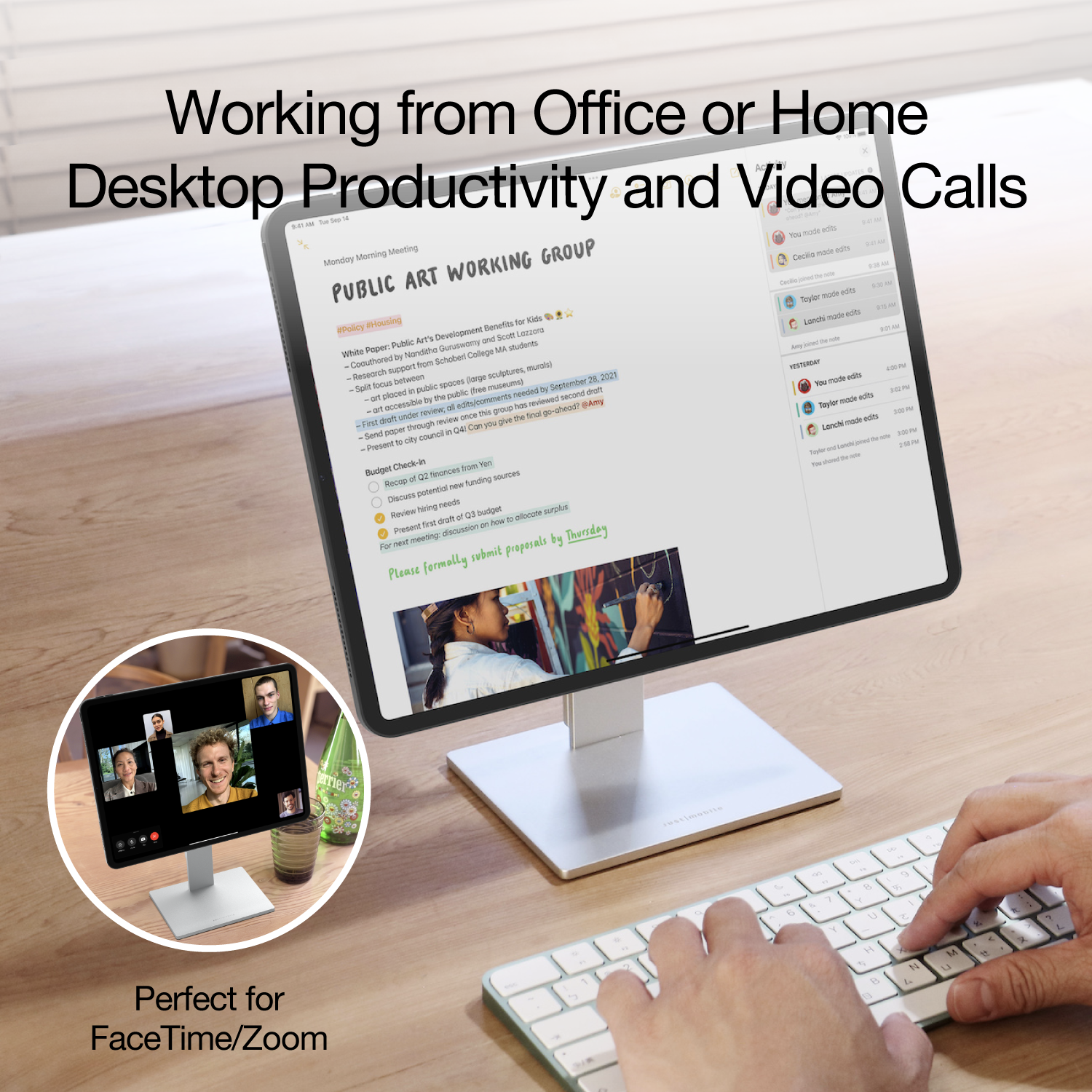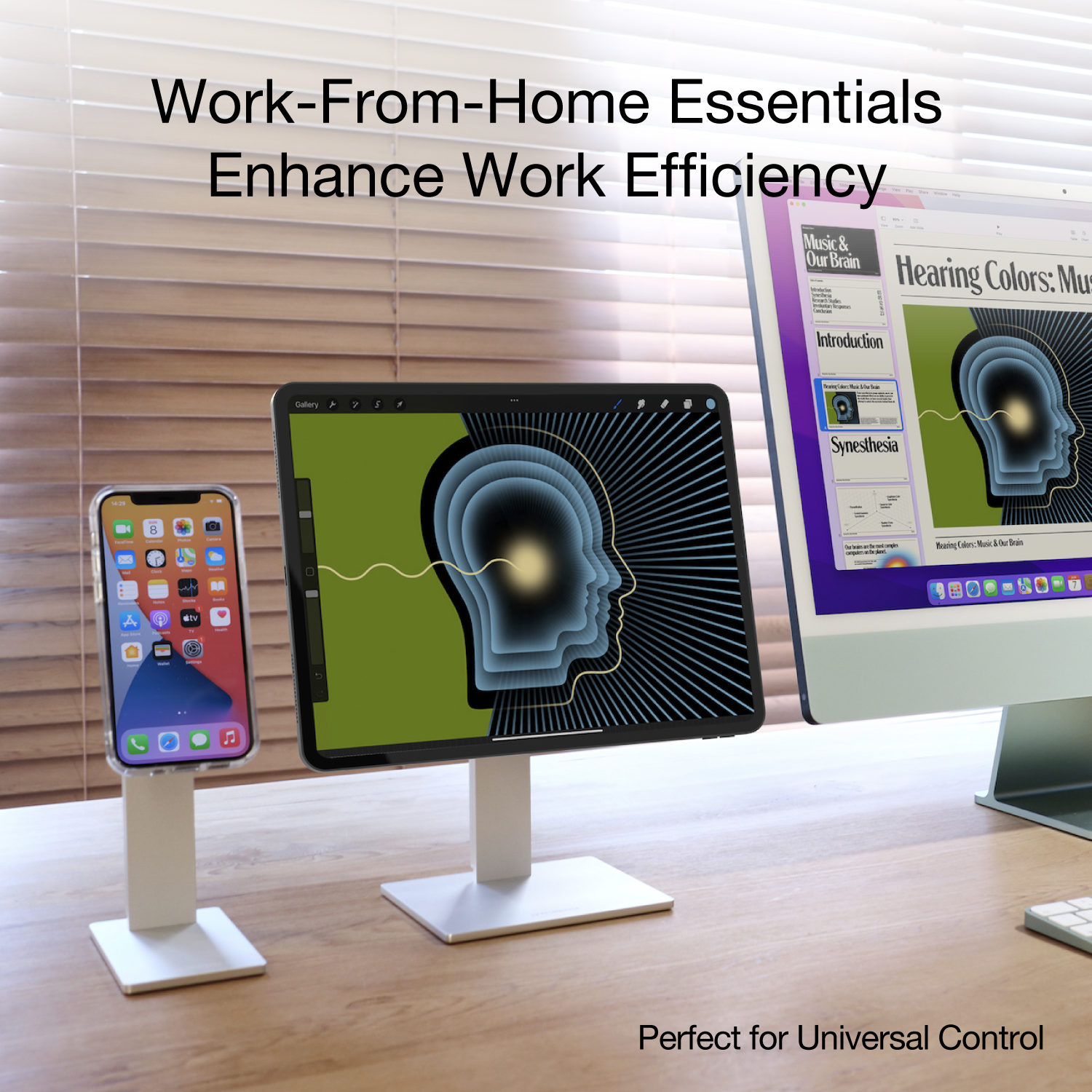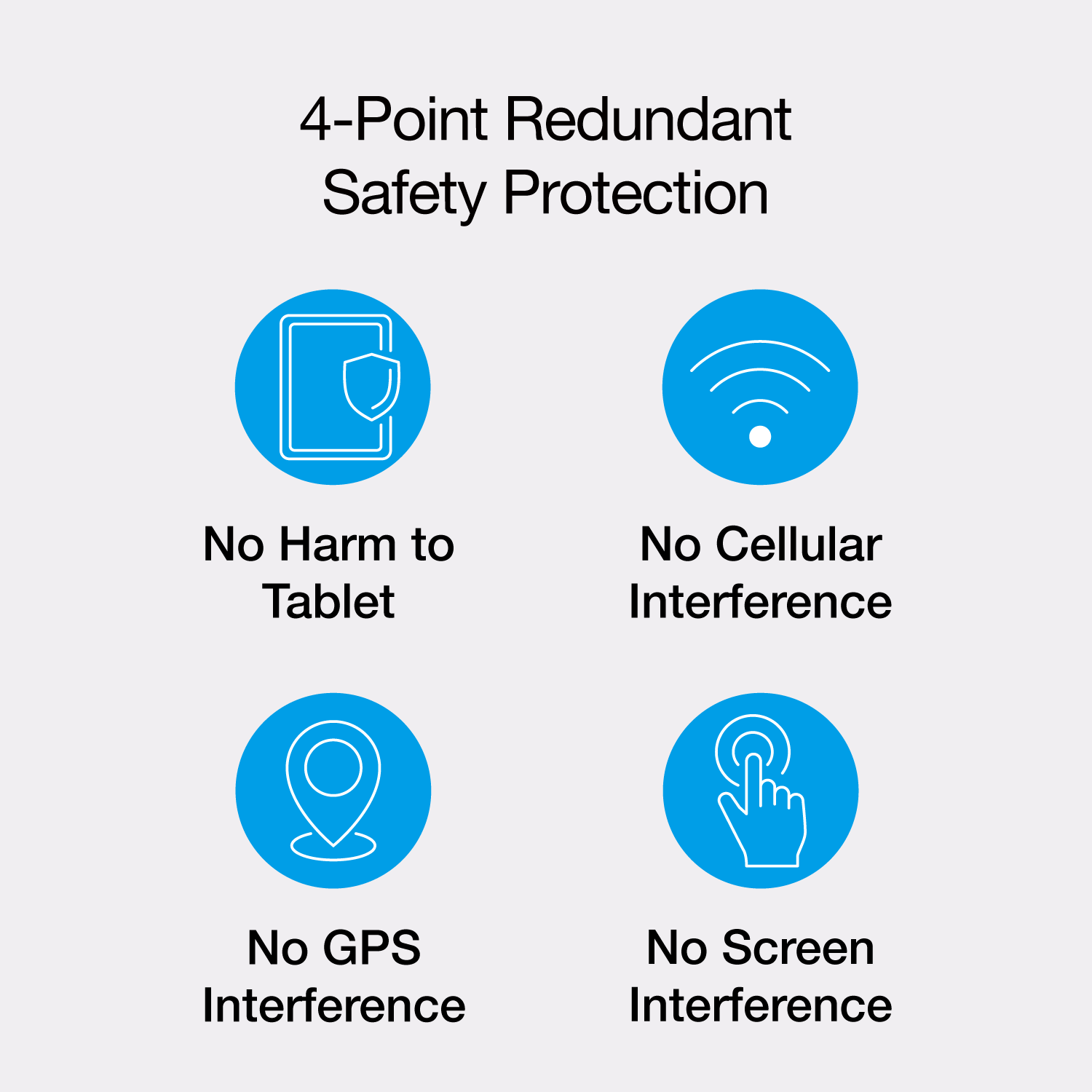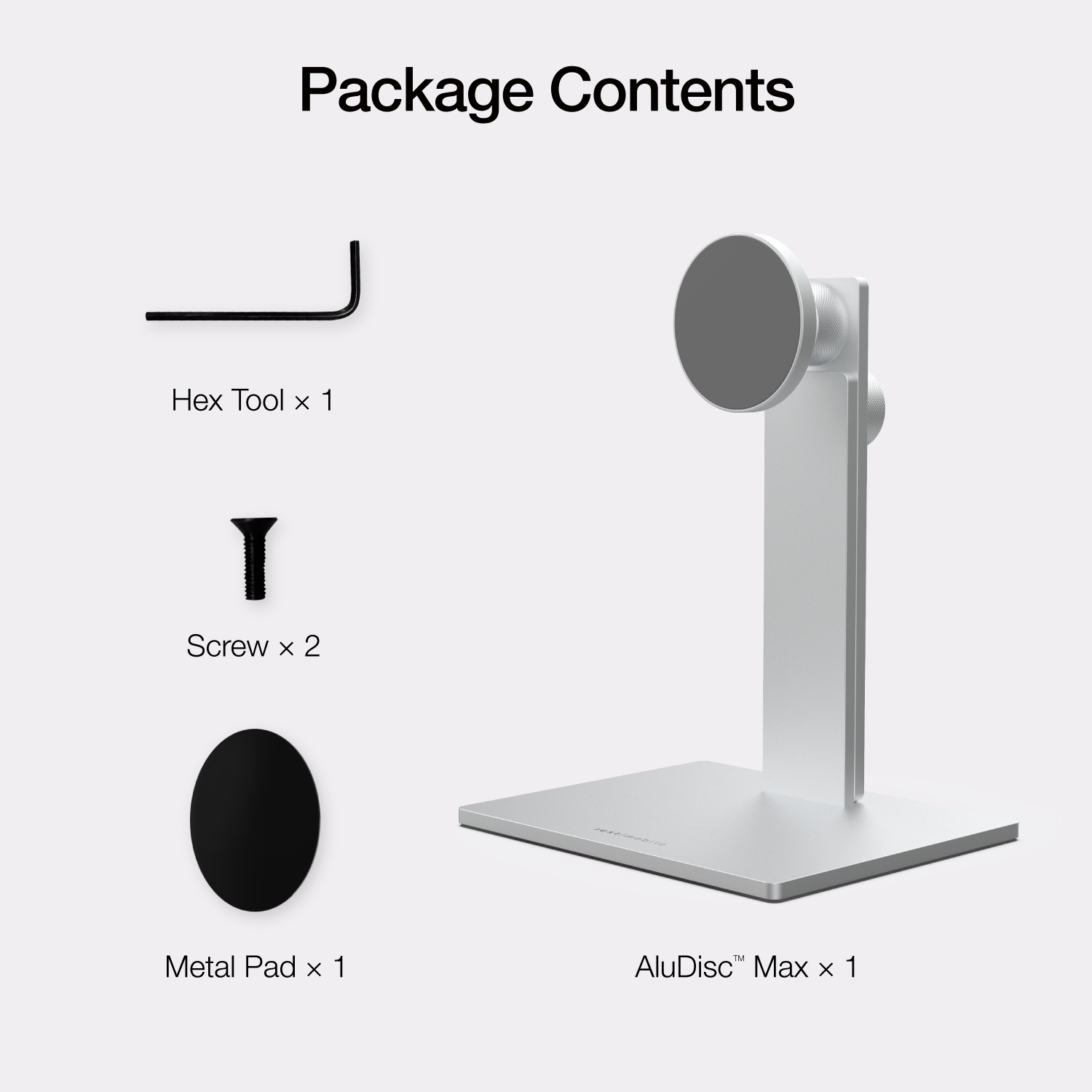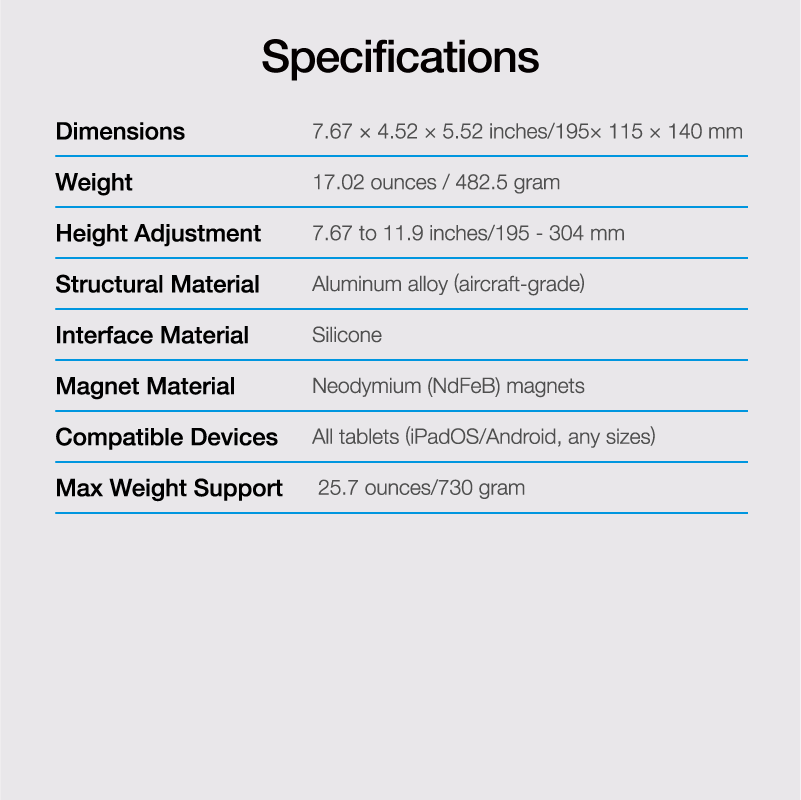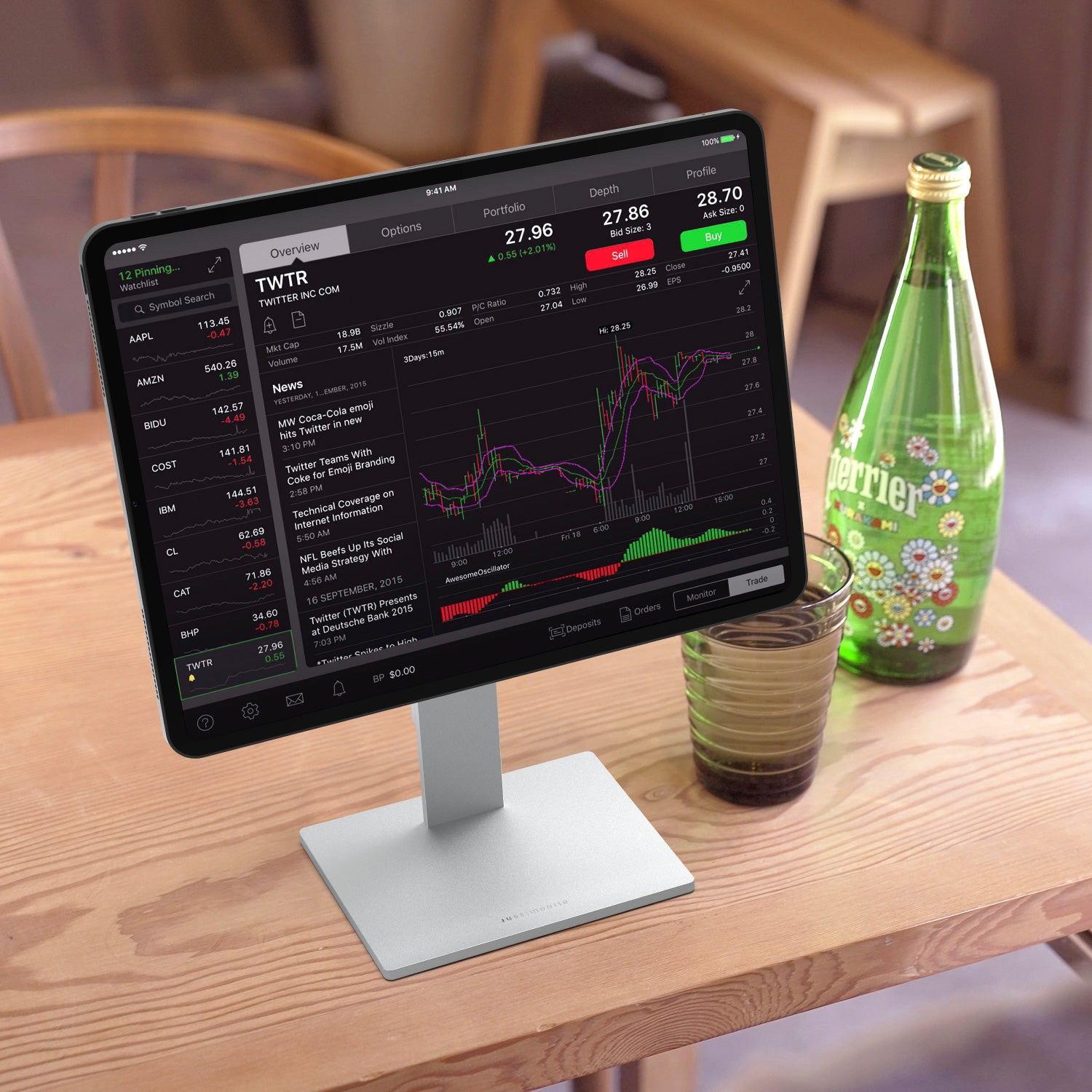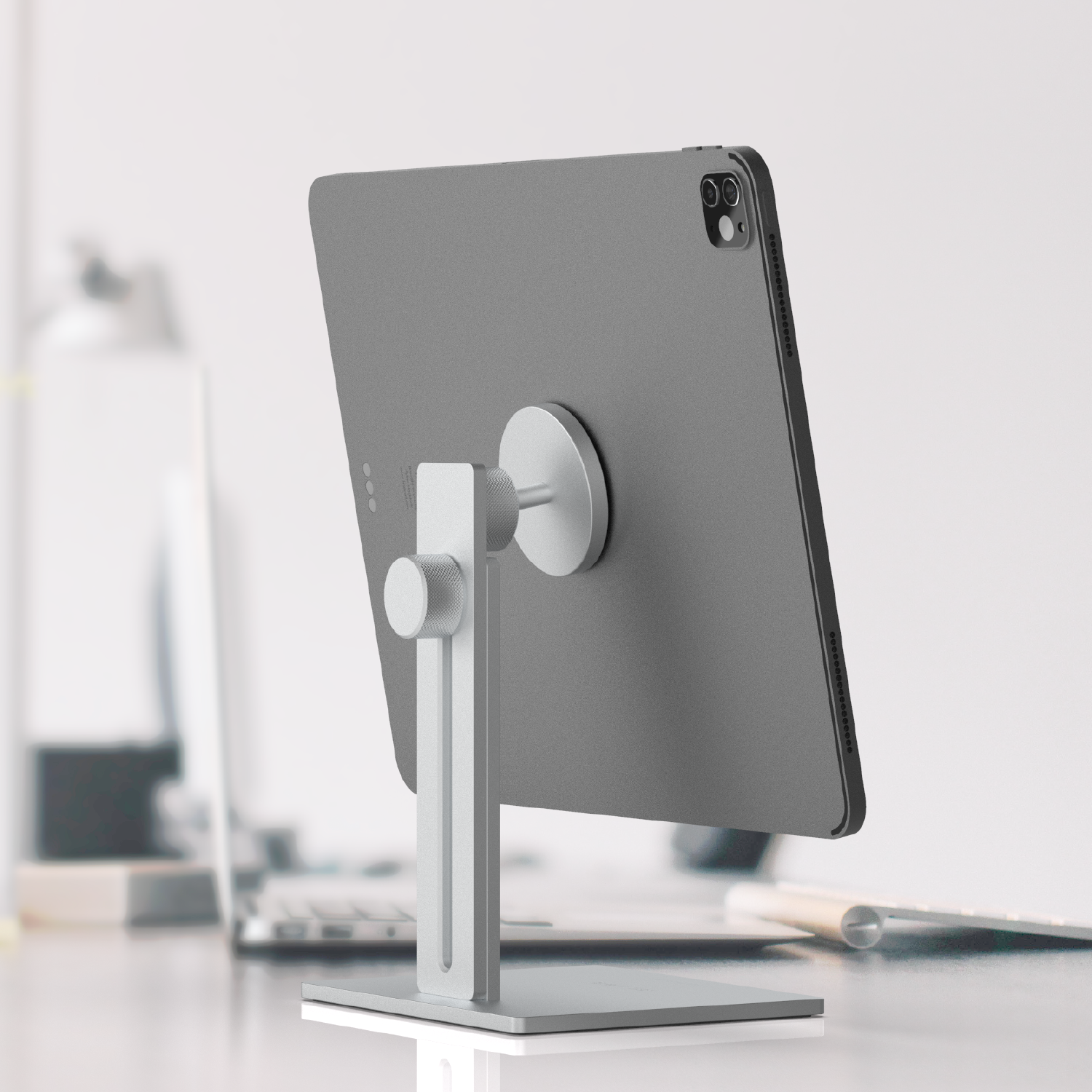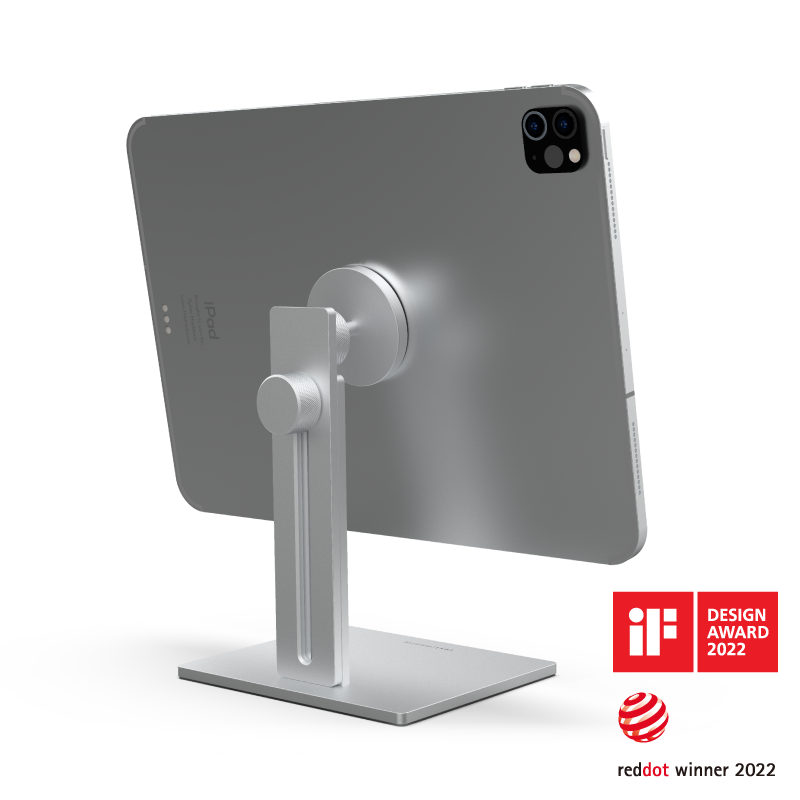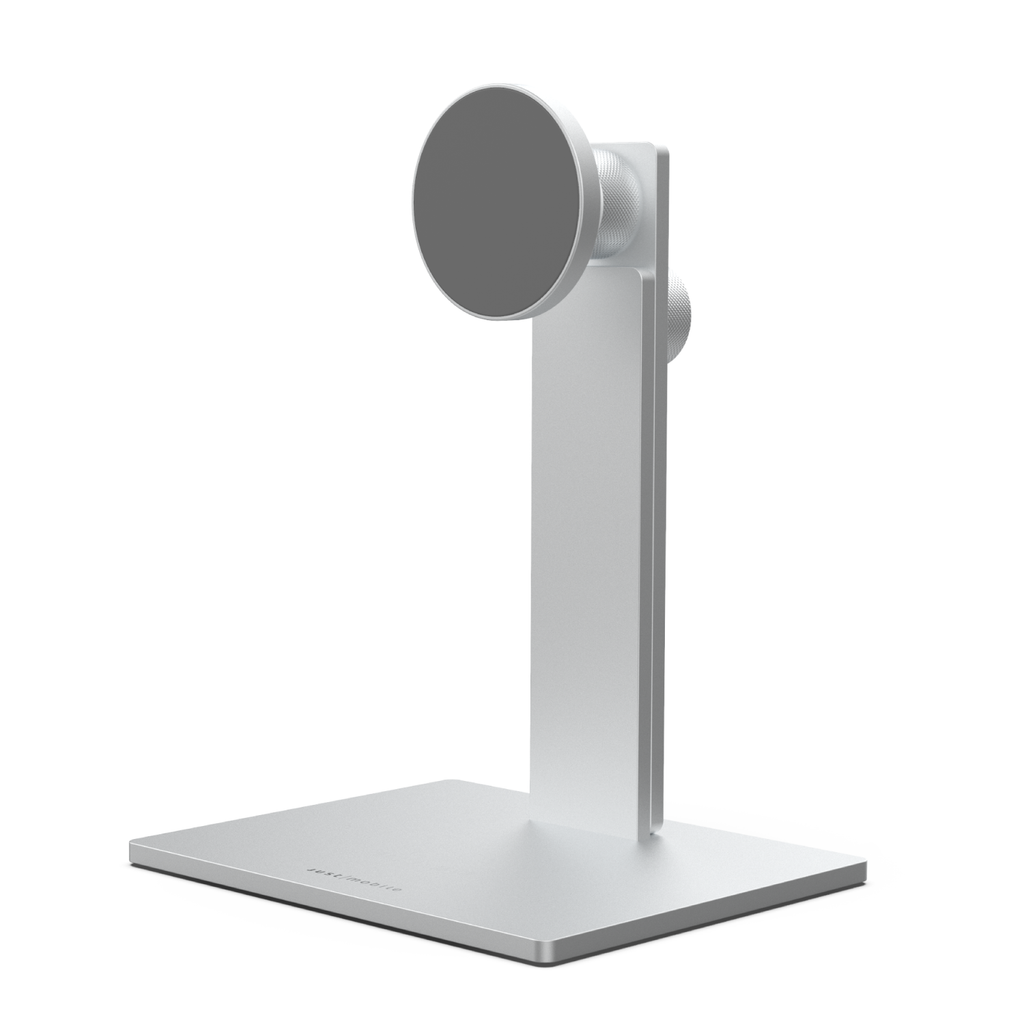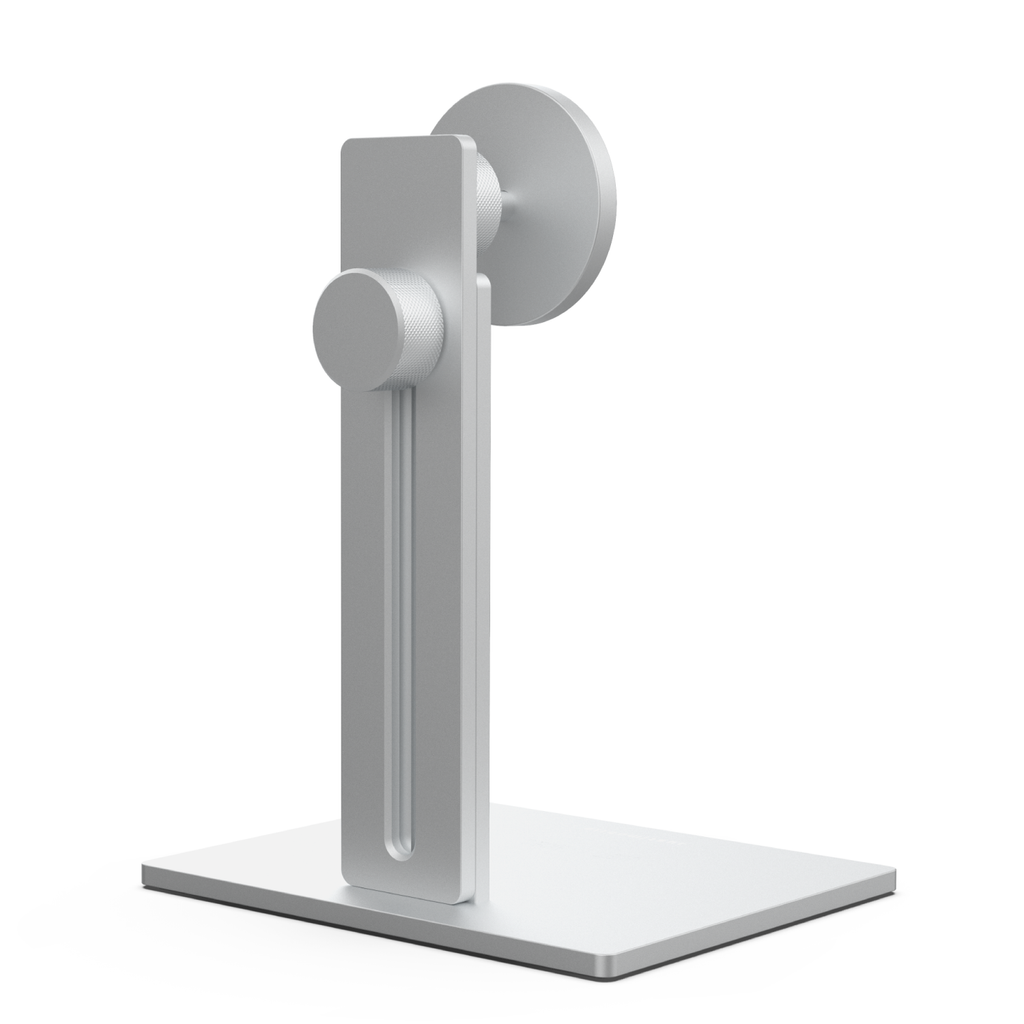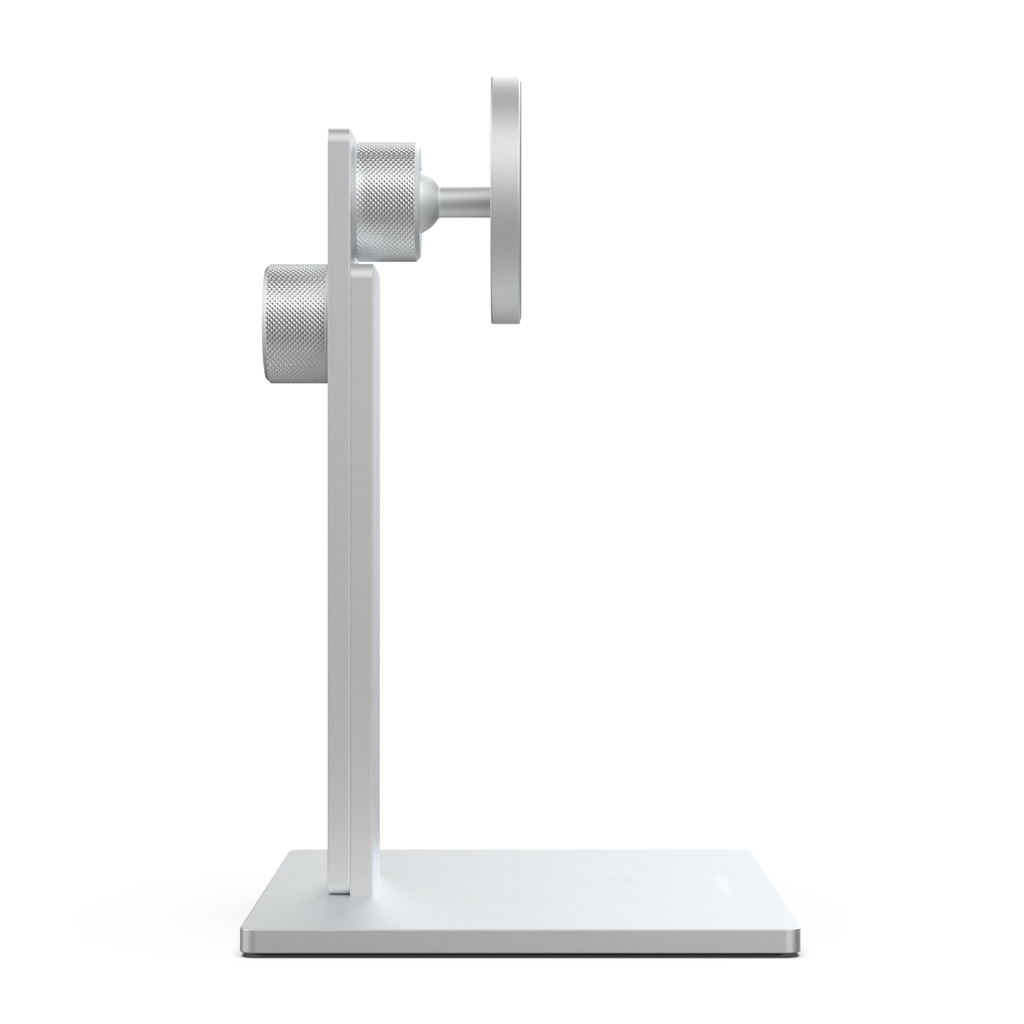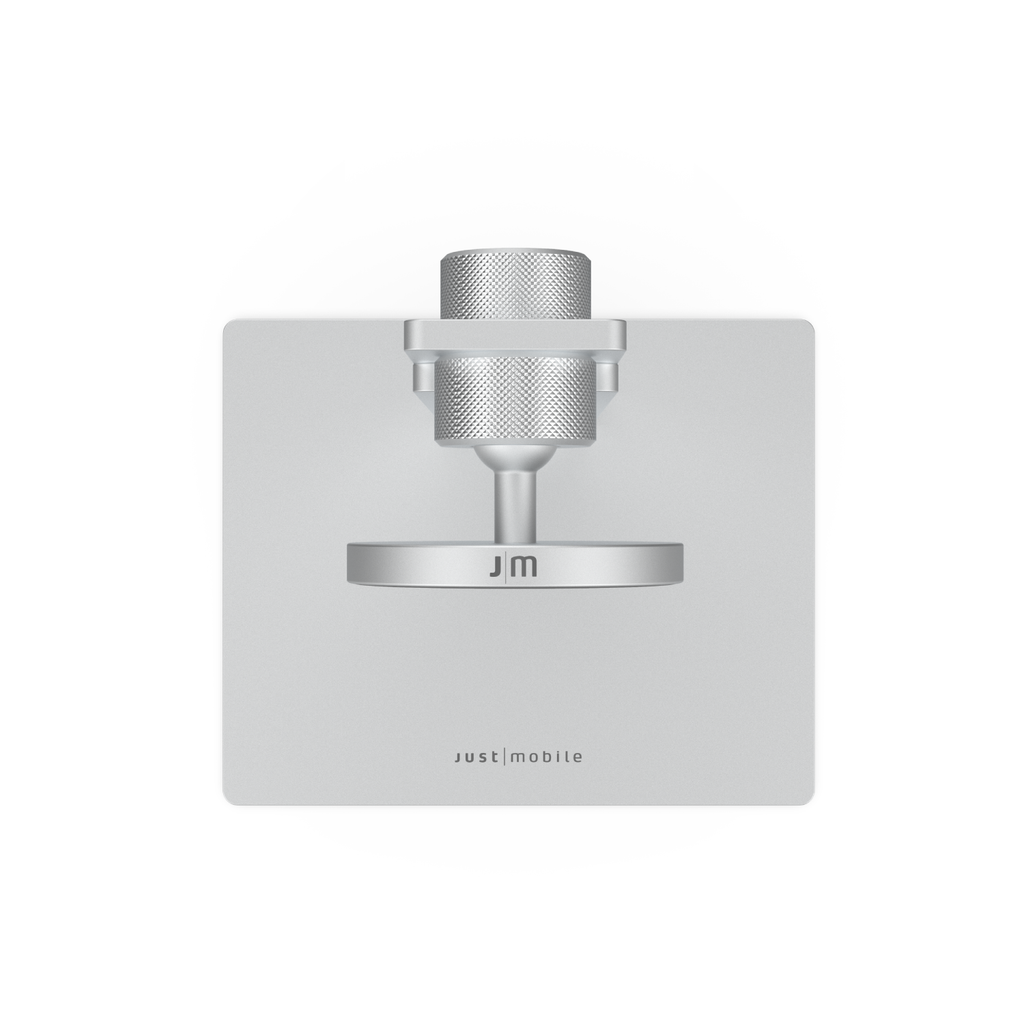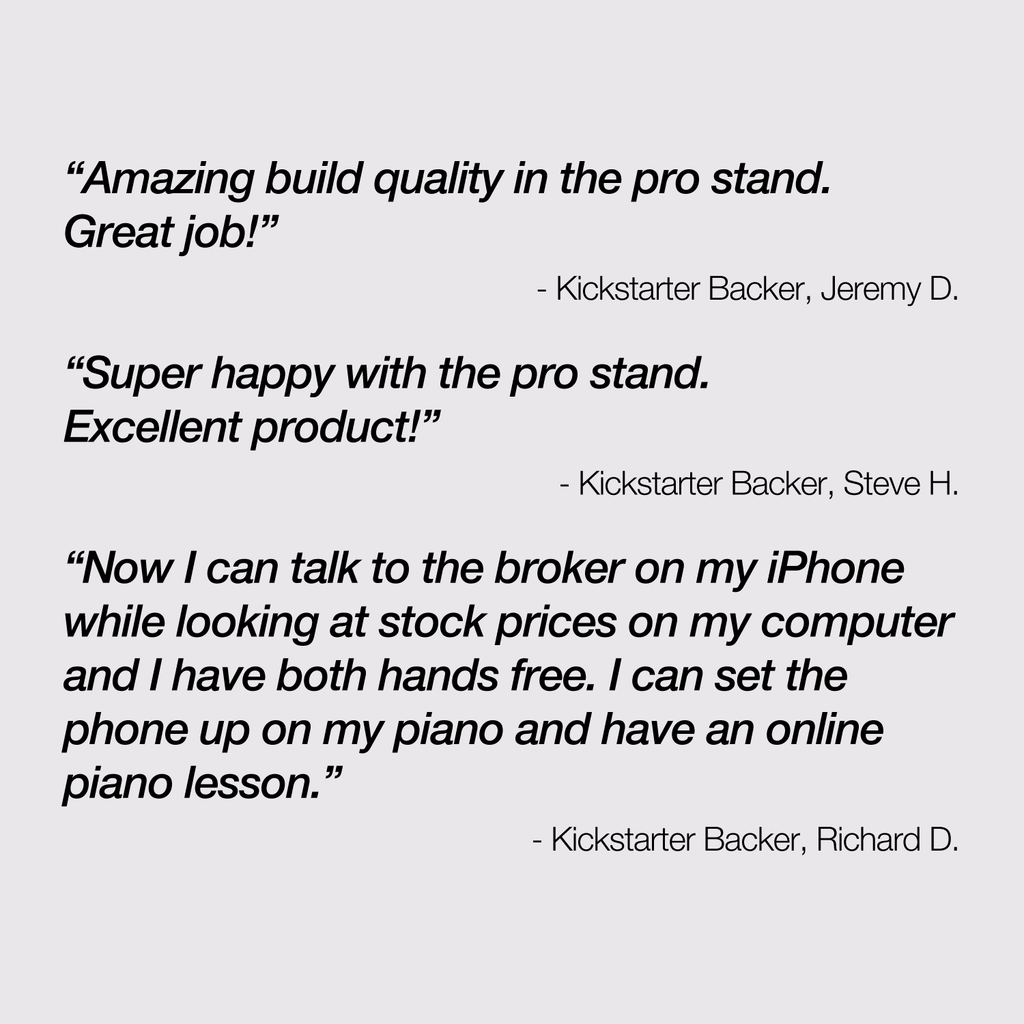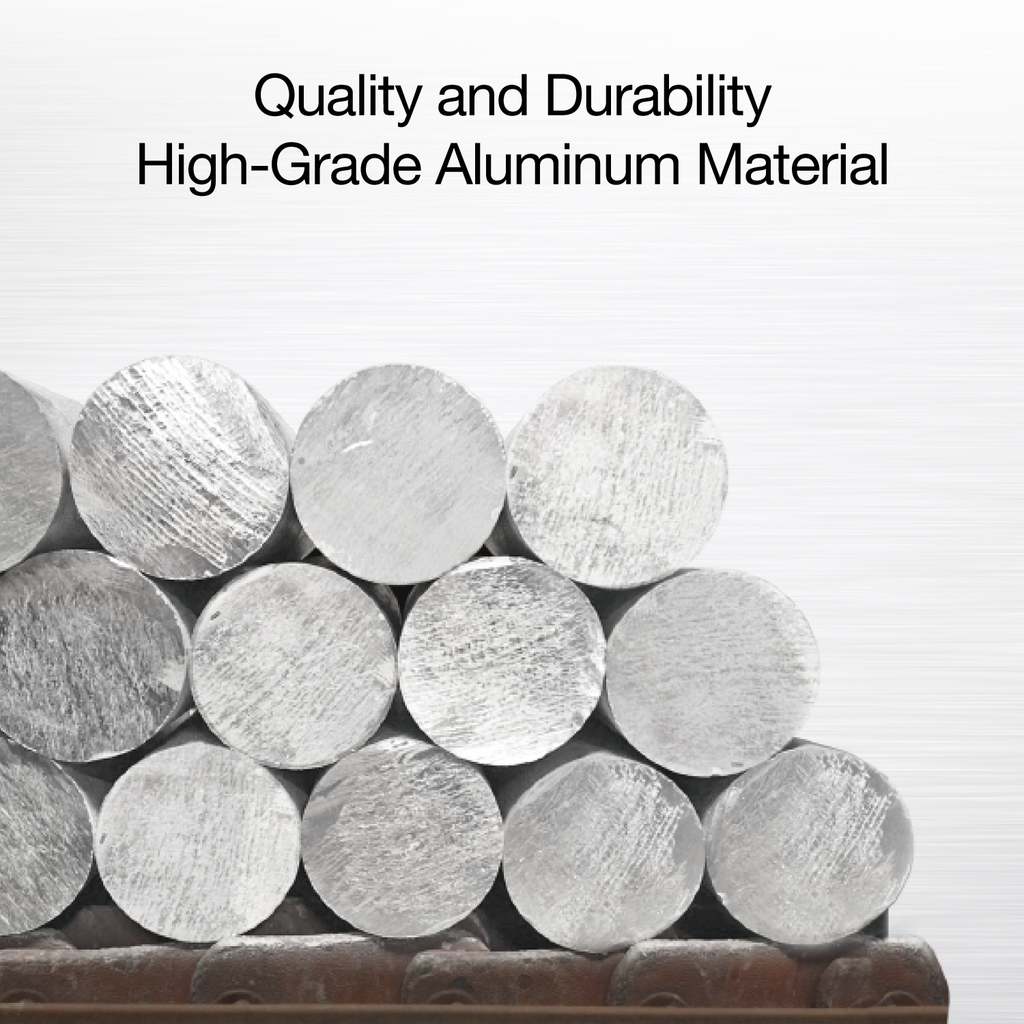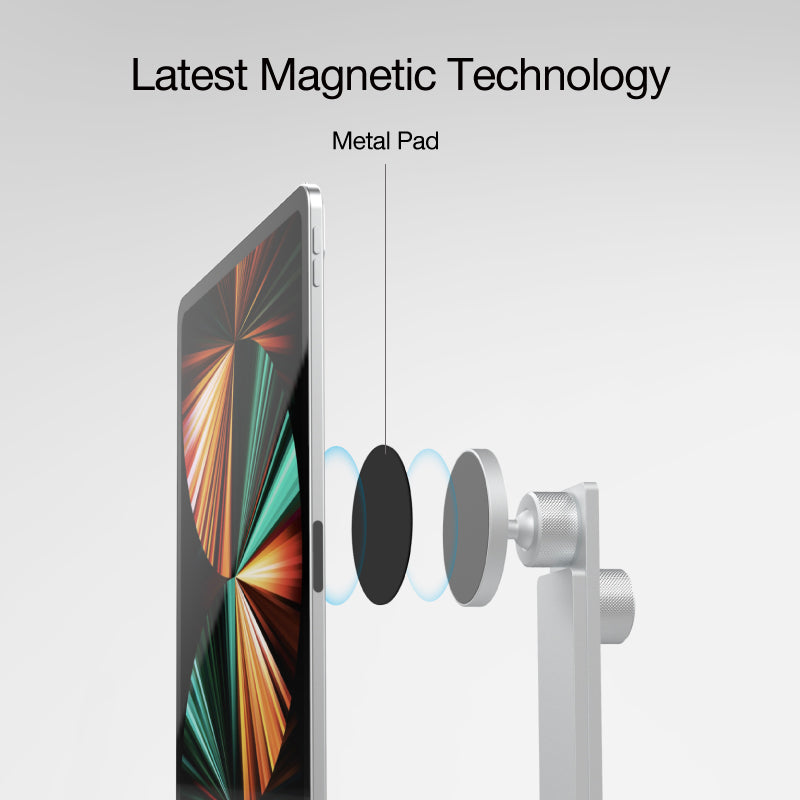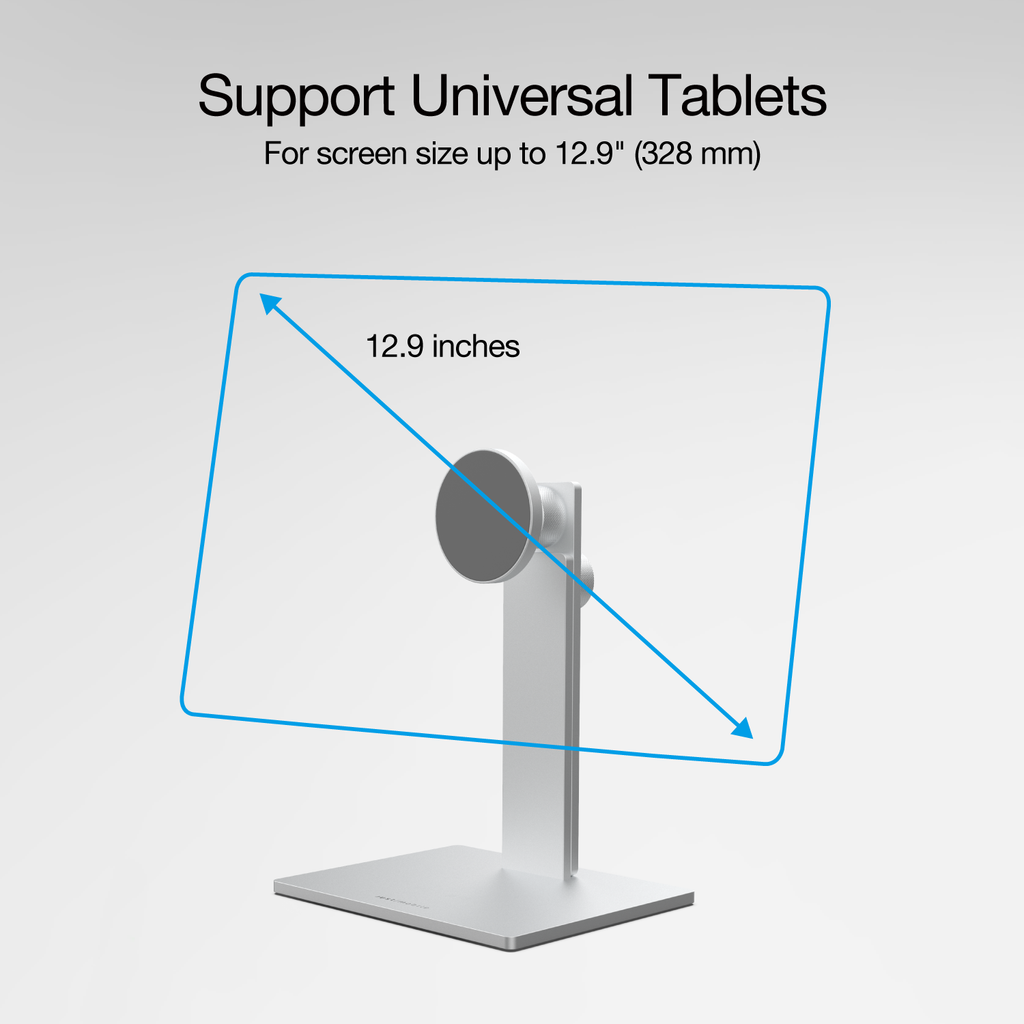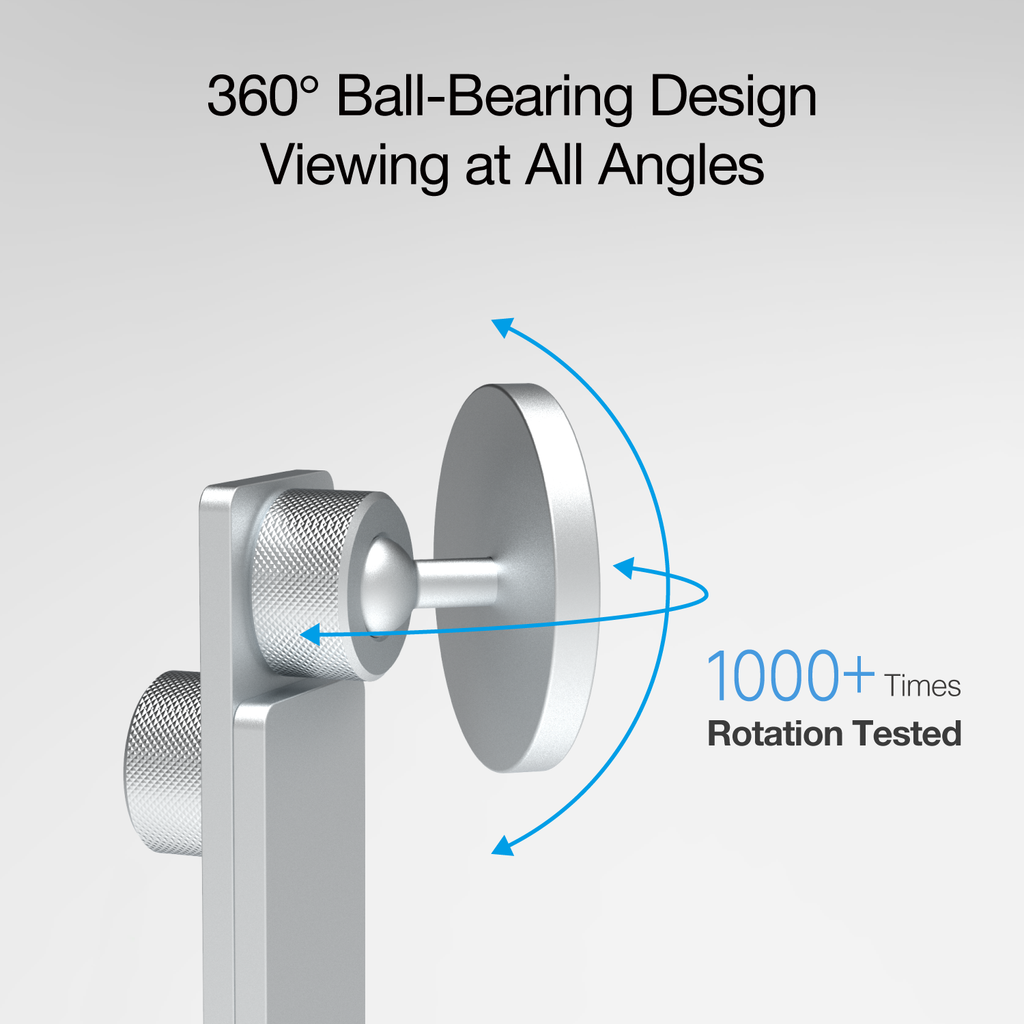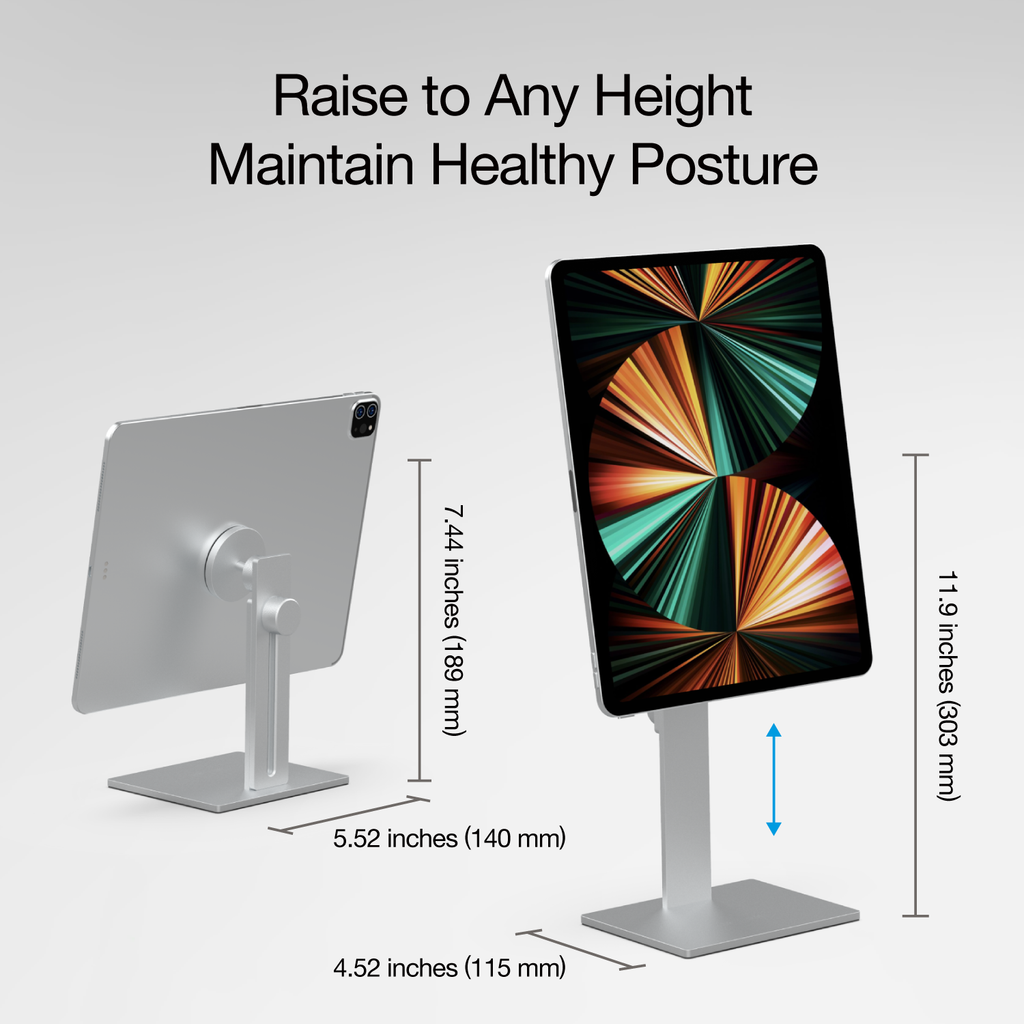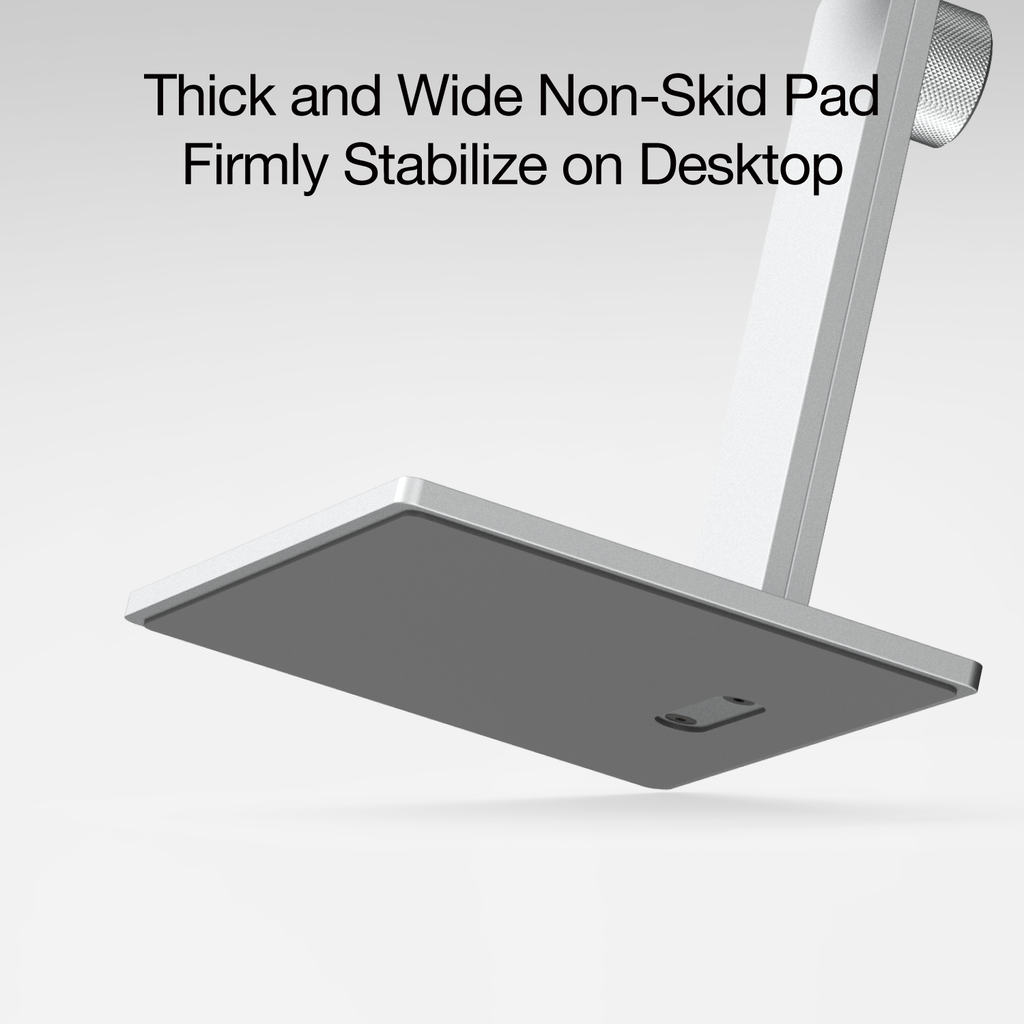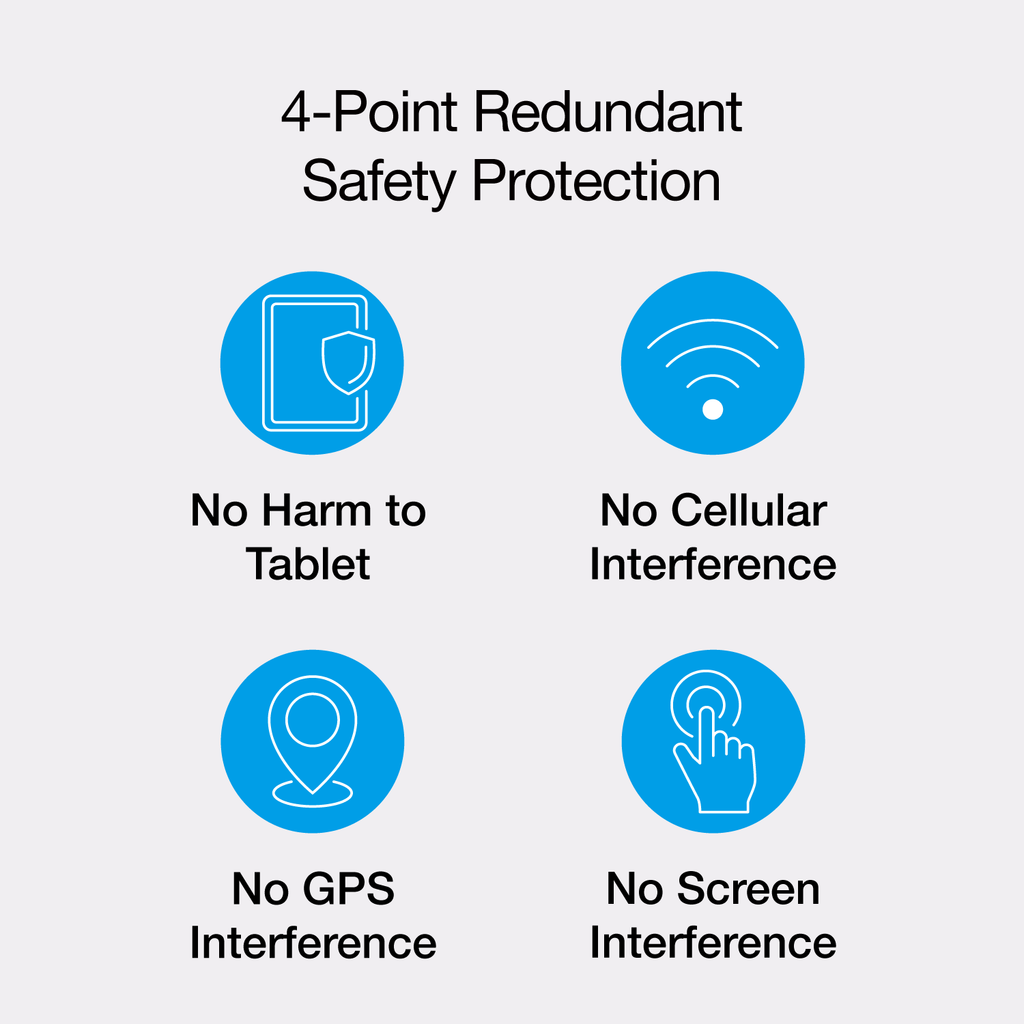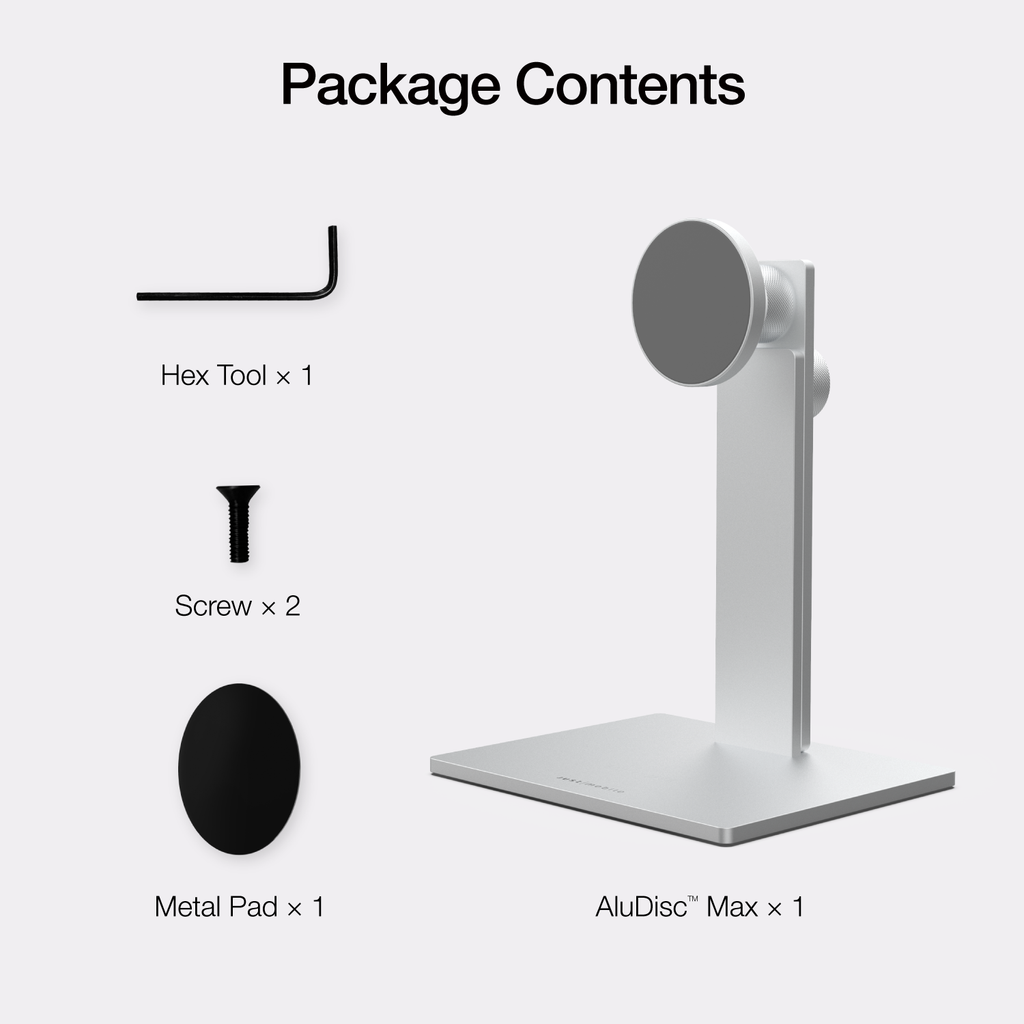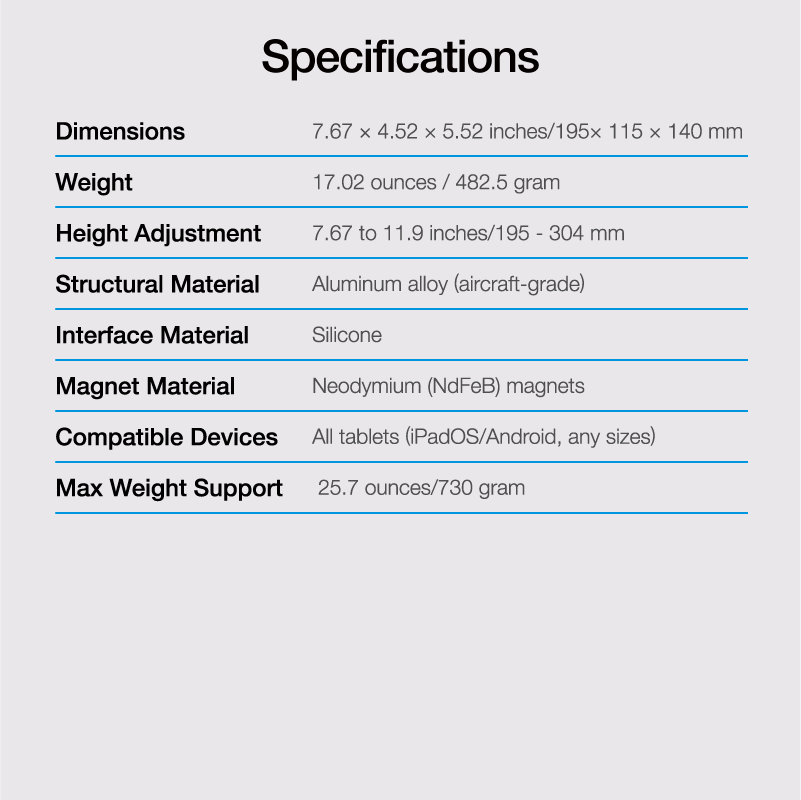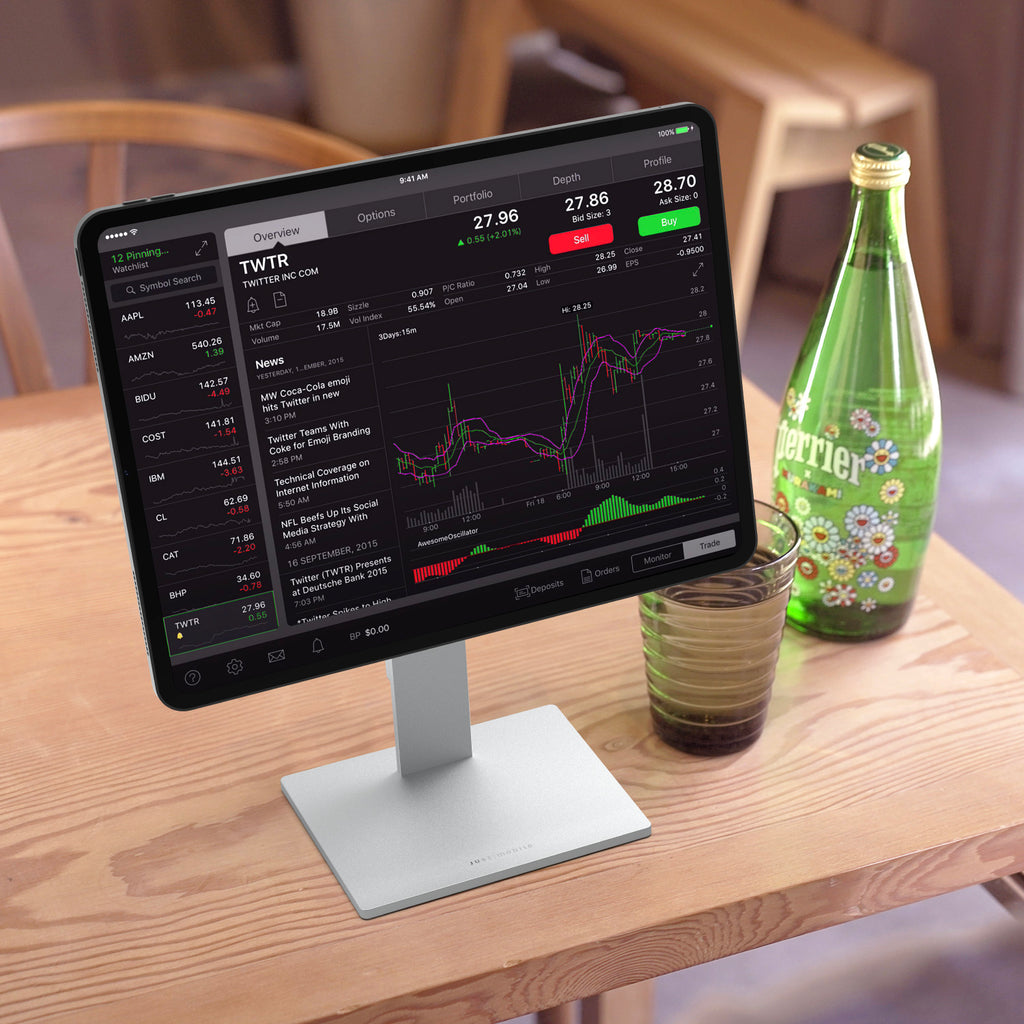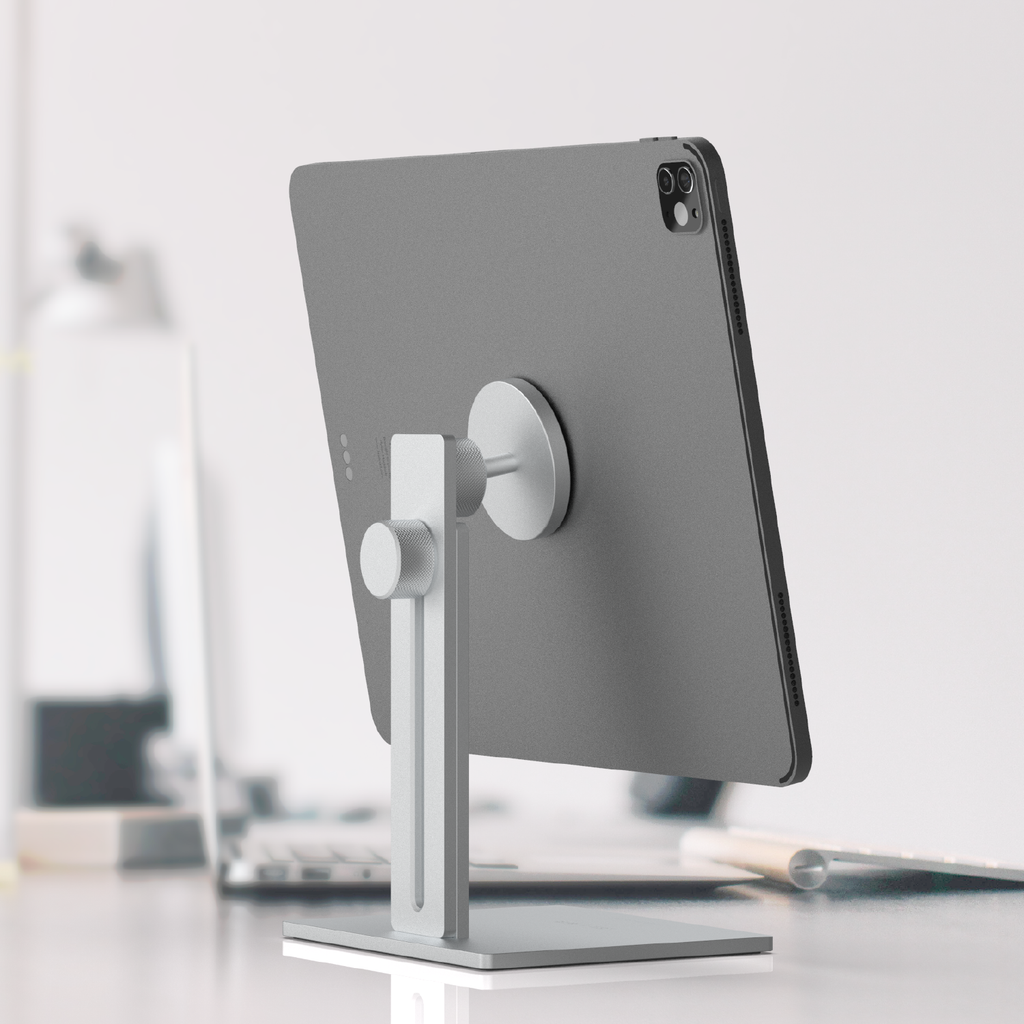 On Sale
AluDisc™ Max Tablet Stand
Omni-Directional Aluminum Magnetic Tablet Stand

The winner of RedDot and iF design award, AluDisc™ Max is a sleek solid aluminum desktop stand for tablets. Featuring a stable wide base, a strong magnetic head that turns 360°, a sturdy column adjustable to 12" high, a tablet can snap on easily and stay on securely. 
Model: ST-550
FEATURES
RedDot and iF design award winning magnetic stand for tablets 
Solid aluminum with the latest magnetic technology
AluDisc™ Max supports tablets with screen sizes above 8"
360° ball-bearing design for viewing at all angles. Raise the stand to an ergonomic height (up to 12") and maintain healthy ergonomic posture
Large base with silicone padding protects tabletop and prevents slipping
*Some tablets can be quite heavy. In order to extend the service life of the metal pad adhesive while on the stand, it is recommended that the tablet be kept at an upward angle, (rather than a vertical or downward angle), so the adhesive isn't bearing the whole weight of the tablet.



DIMENSIONS
7.44 x 4.52 x 5.52 inches (189 x 115 x 140 mm)
16.93 ounces (480 grams)
COMPATIBILITY
All tablet and mobile devices with screen sizes up to 12.9"

FAQ
Q. What kind of Tablet cases are compatible with AluDisc Max ?
A. The case is best to have a thickness of no more than 2.5 mm to get the best results. The thinner the case, the stronger the adhesion. Magnetic adhesion will vary depending on the material, smoothness and thickness of the protective case.

Q. What is the difference between AluDisc Pro (MagSafe Ver.) phone stand and AluDisc Max tablet stand?
A. Please see the table as below. 
AluDisc Max comes with a metal pad that is a solid plate with strong magnetic attraction, designed for tablets over 8 inches.