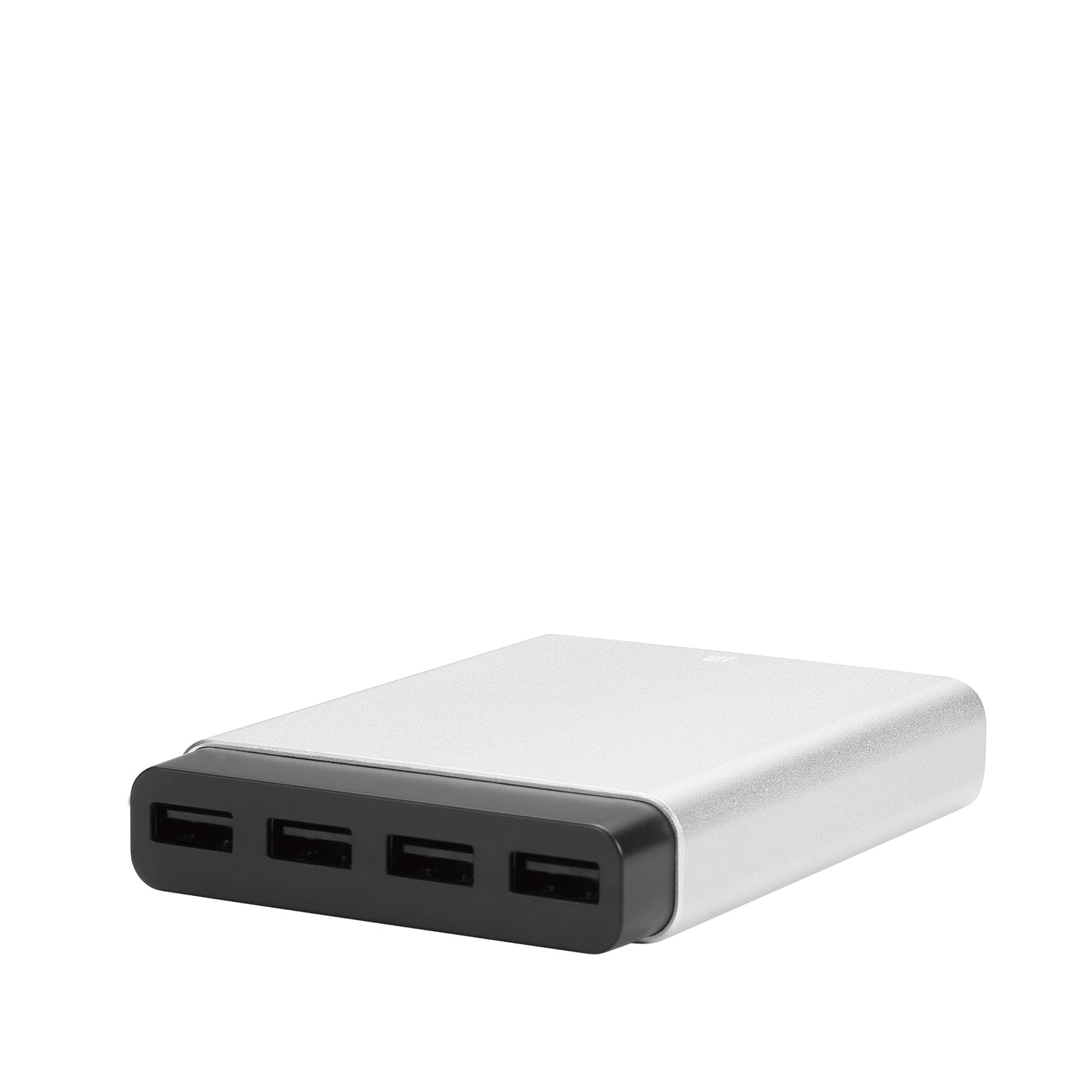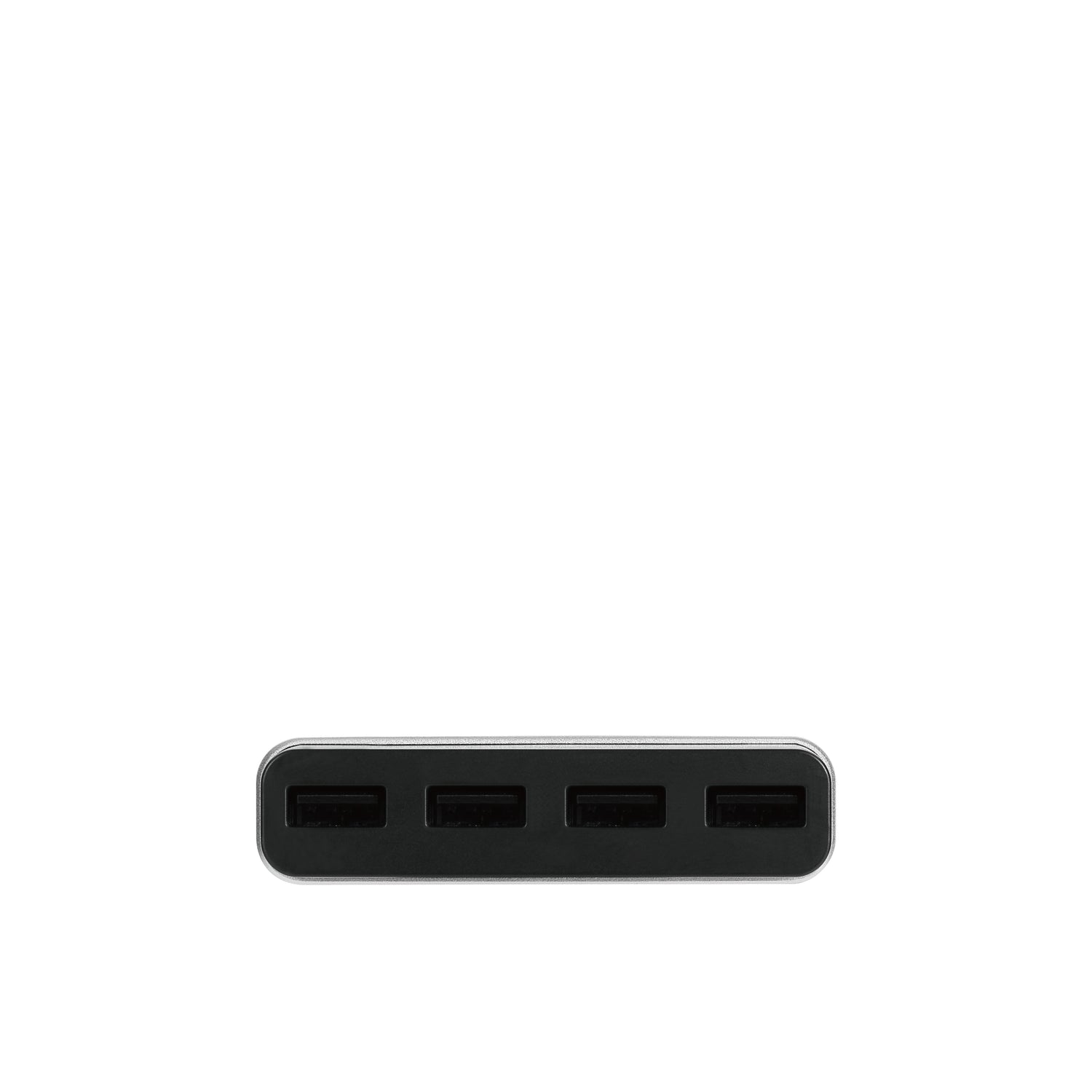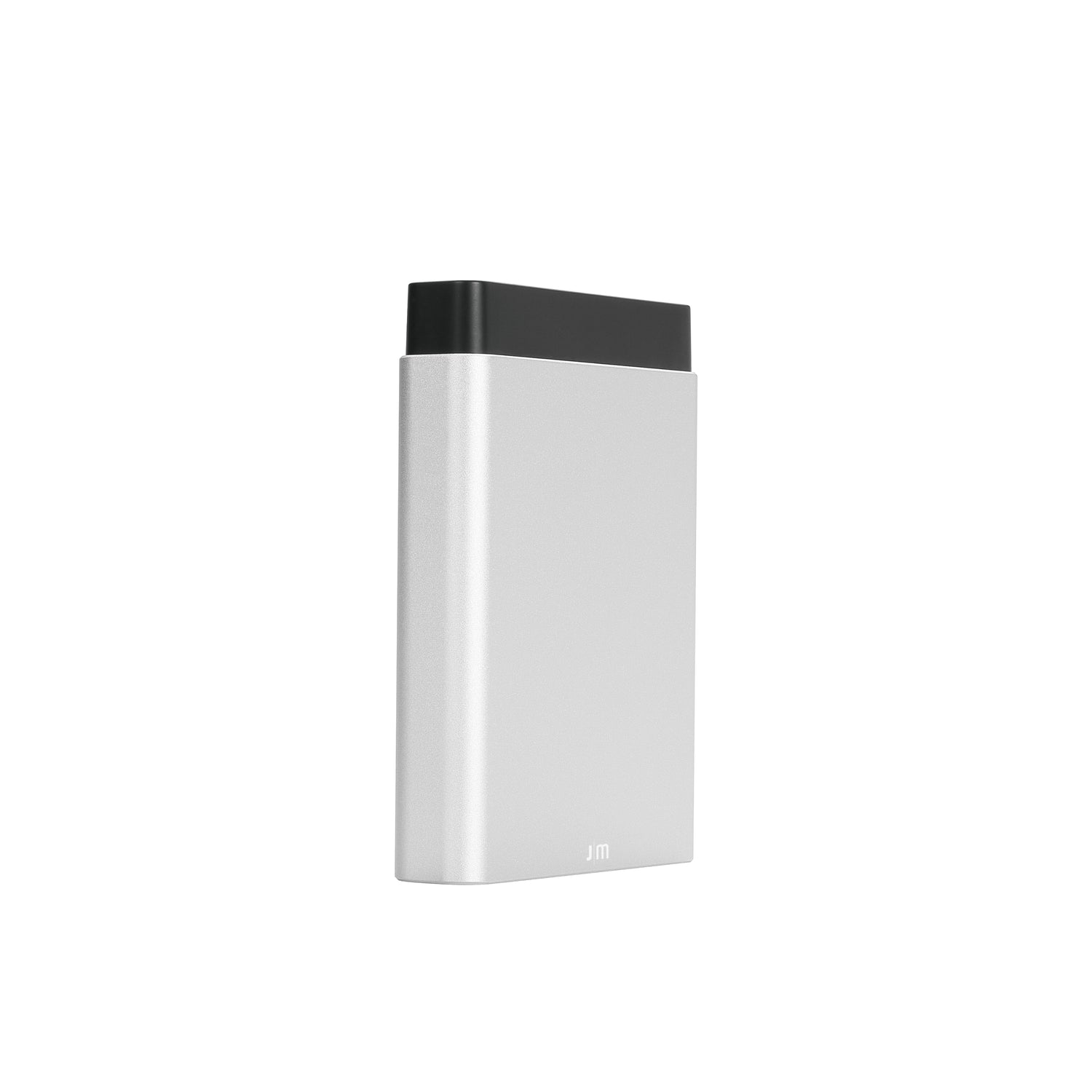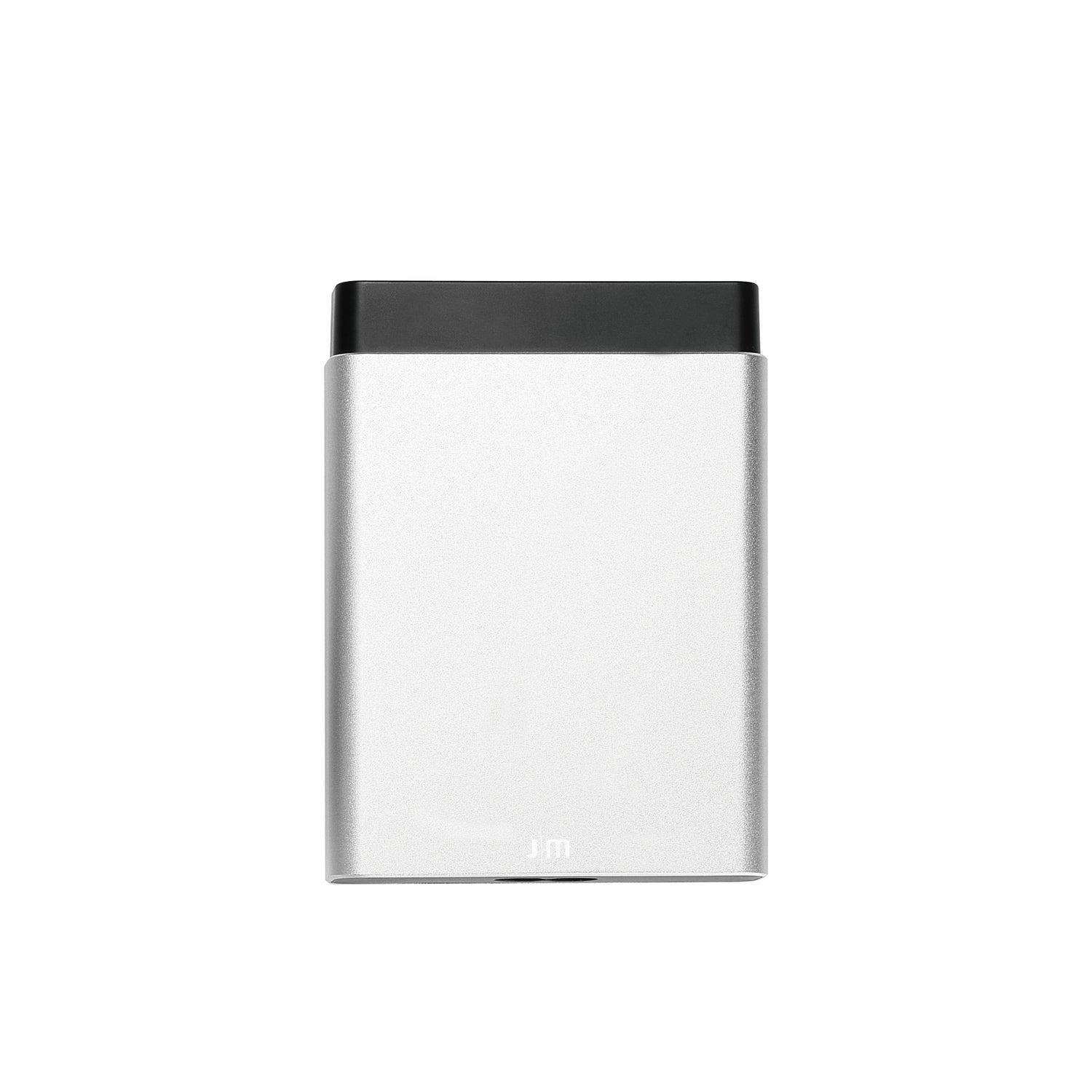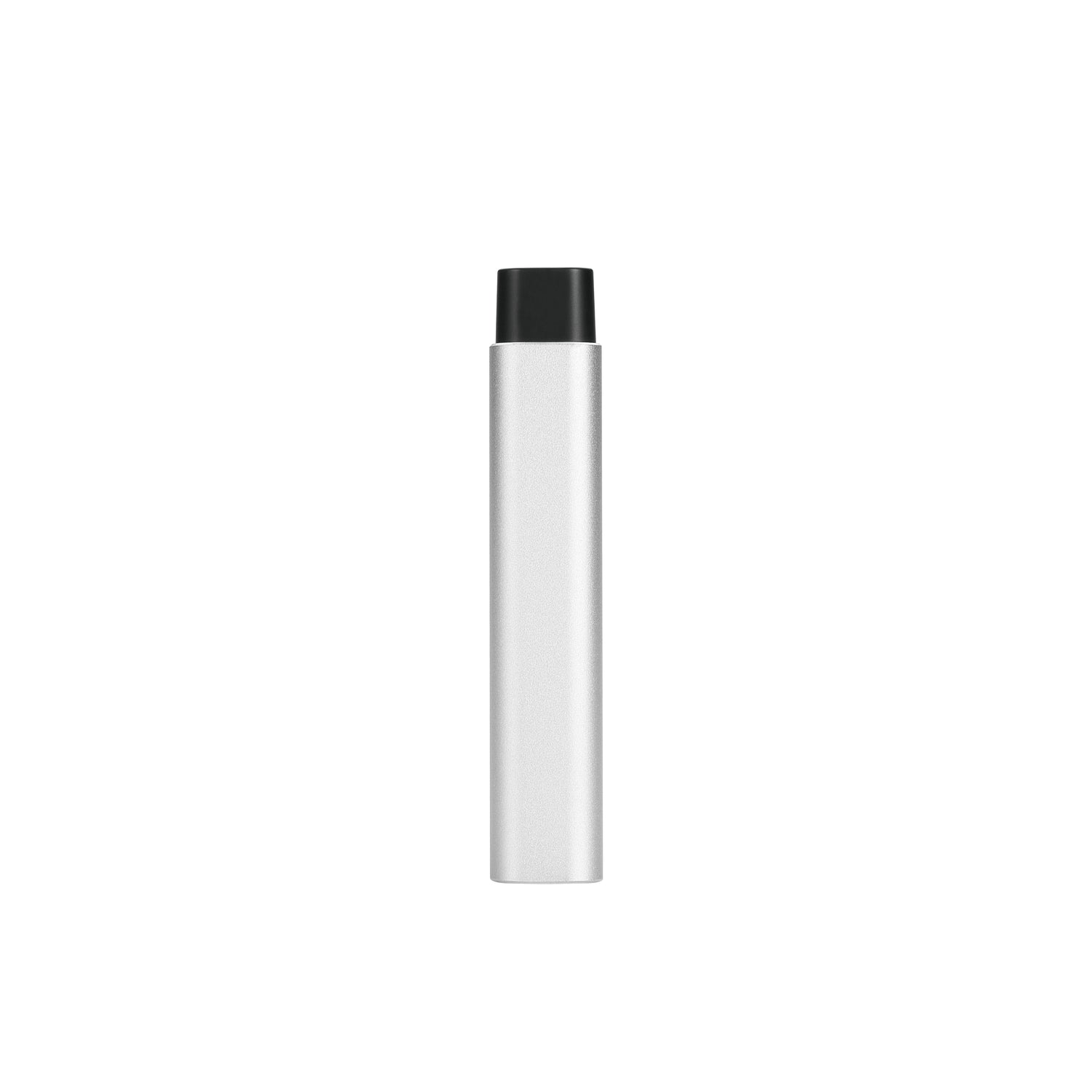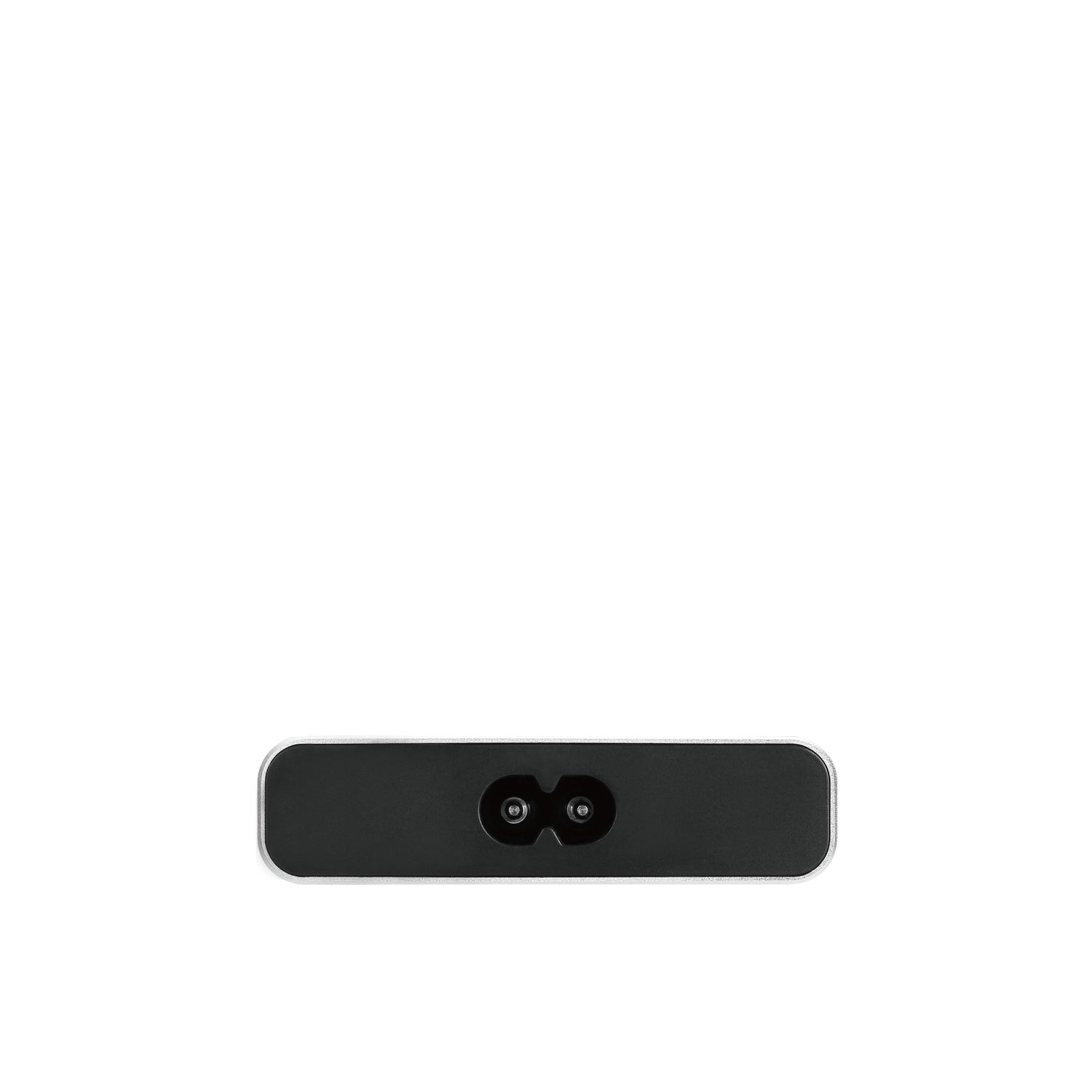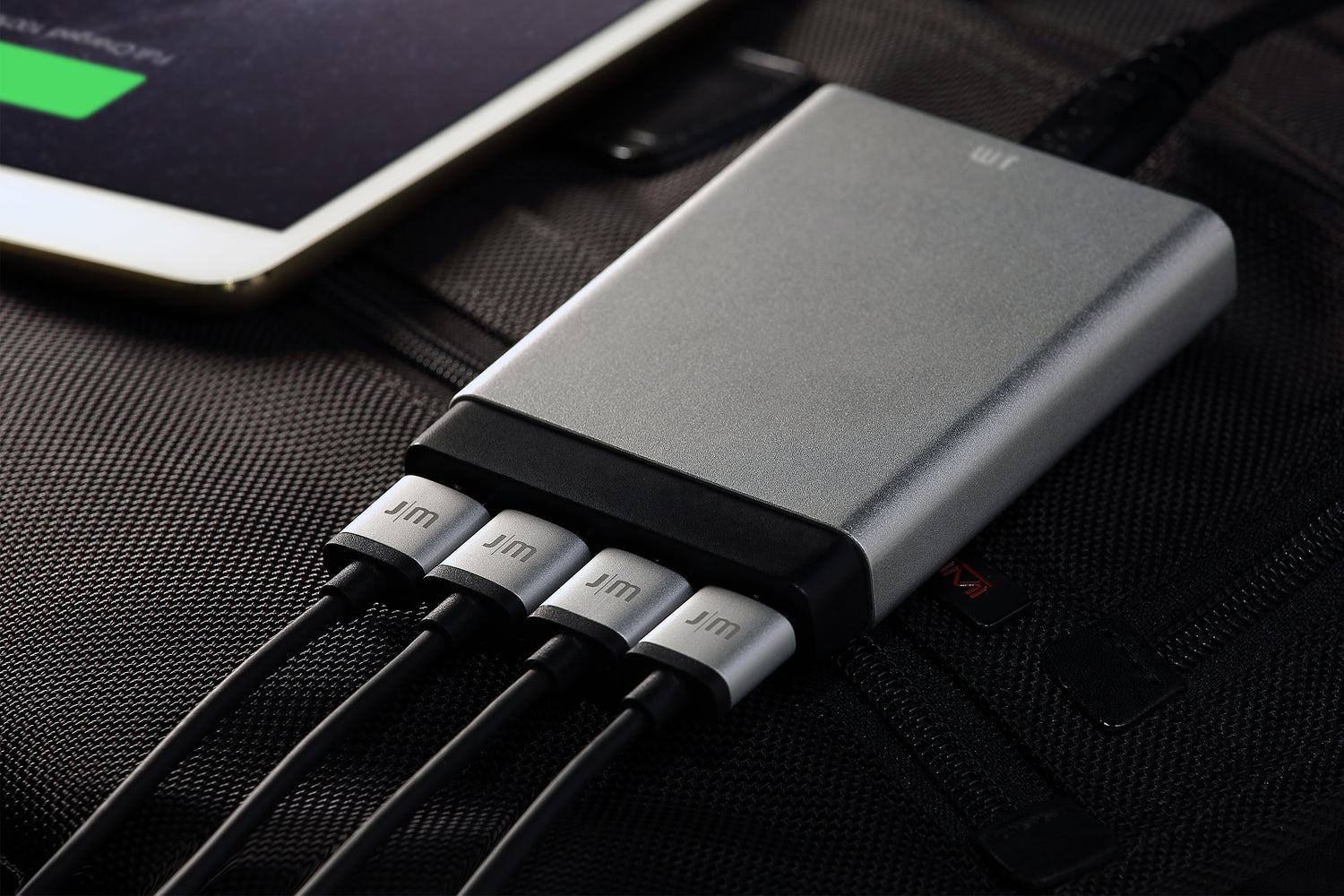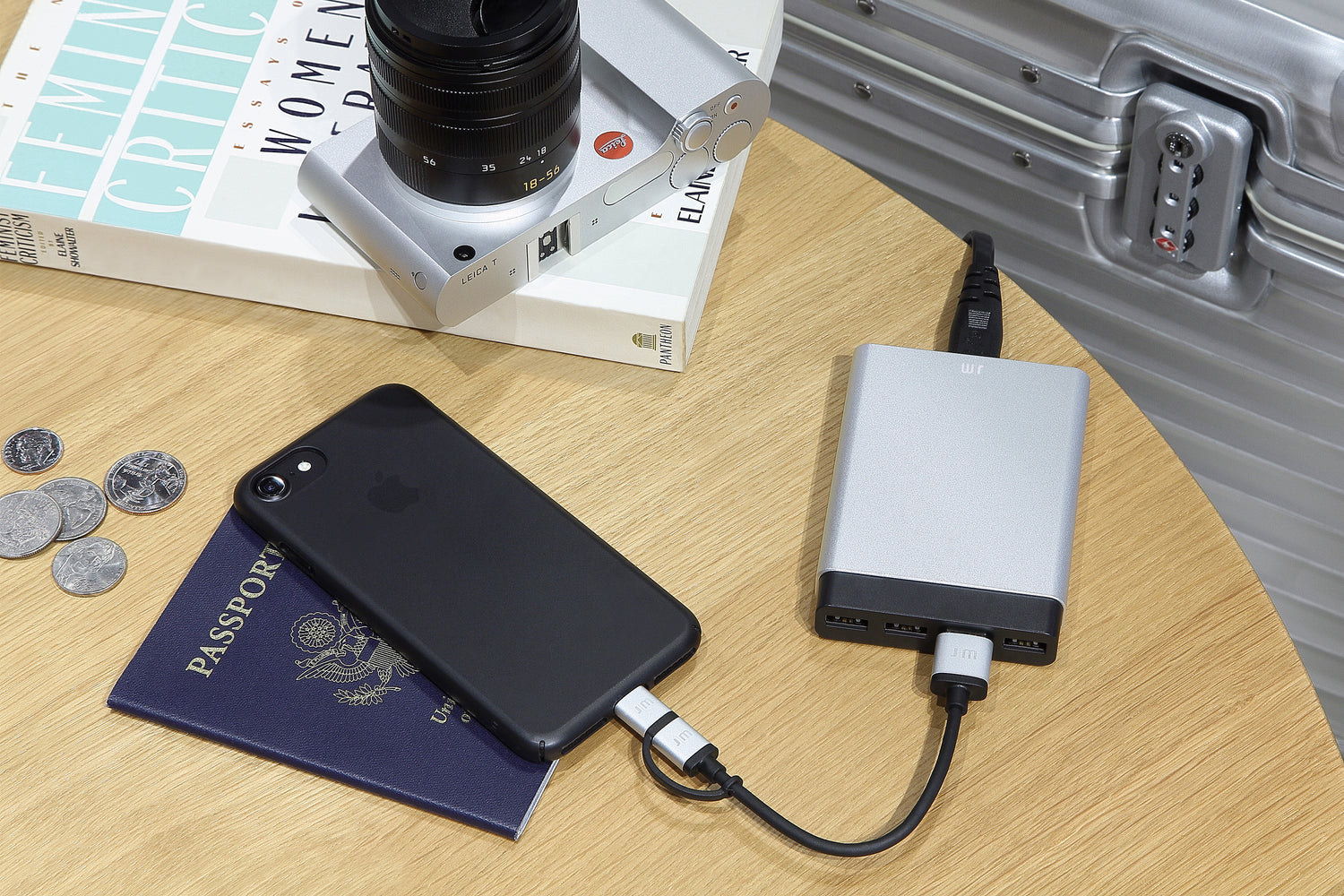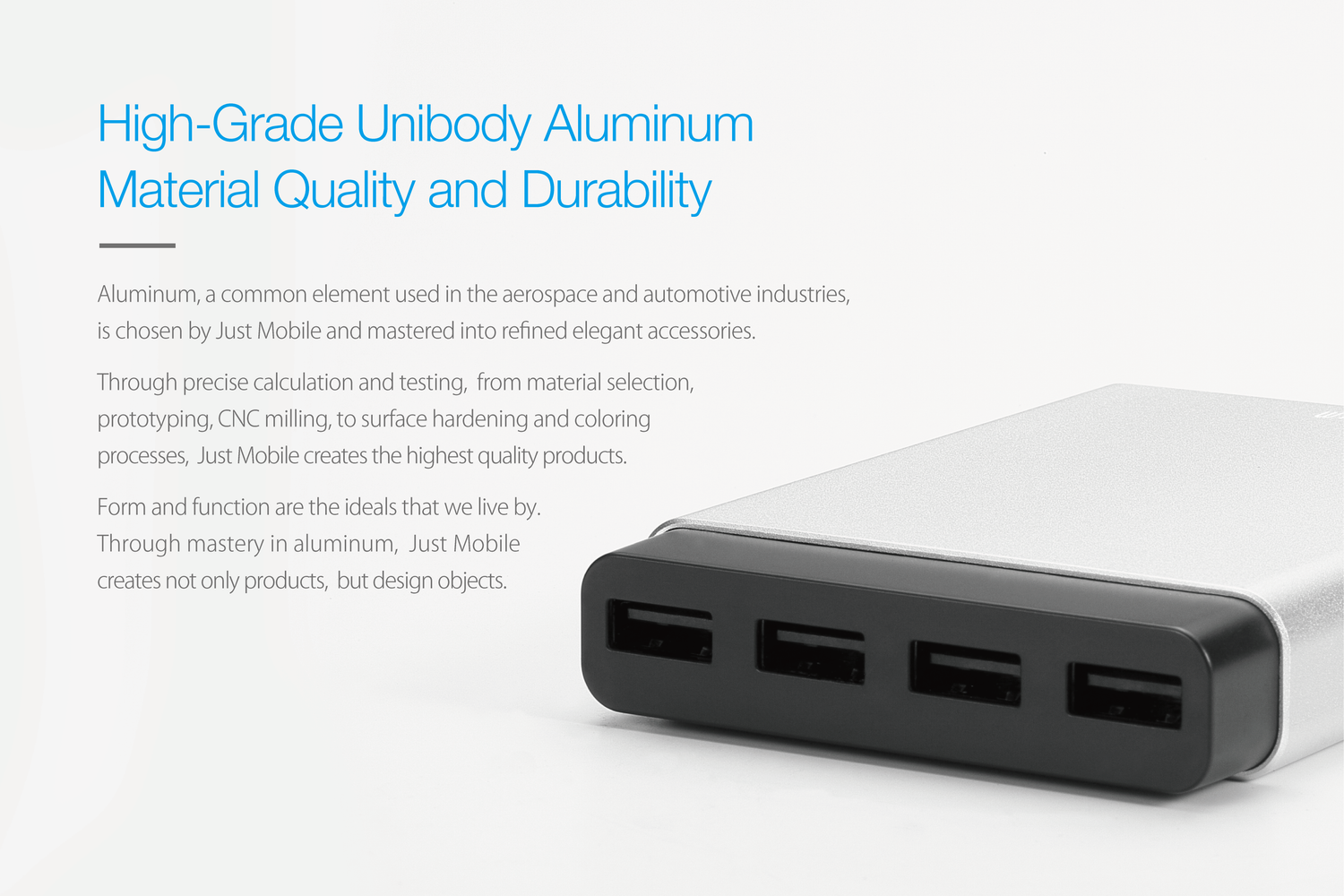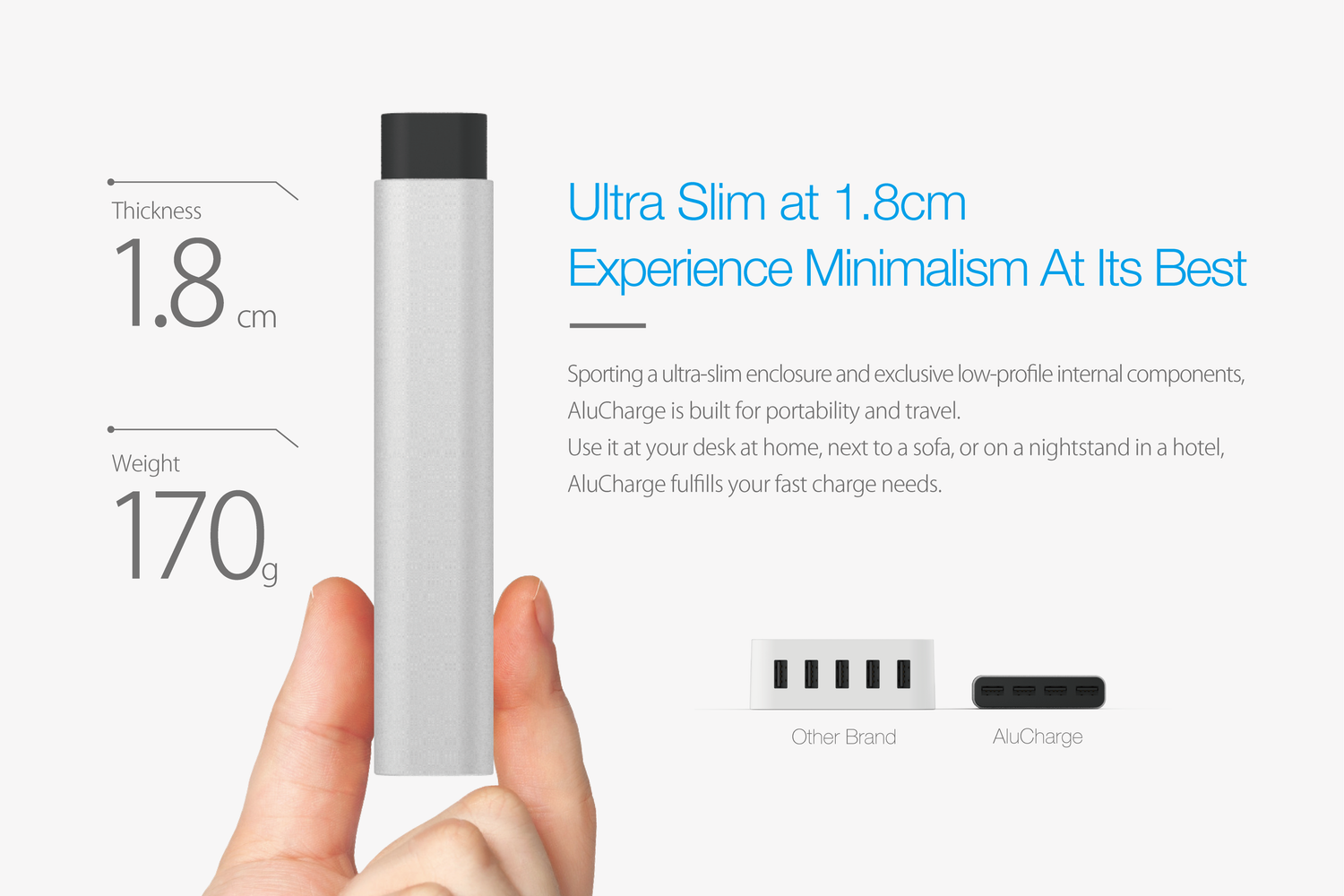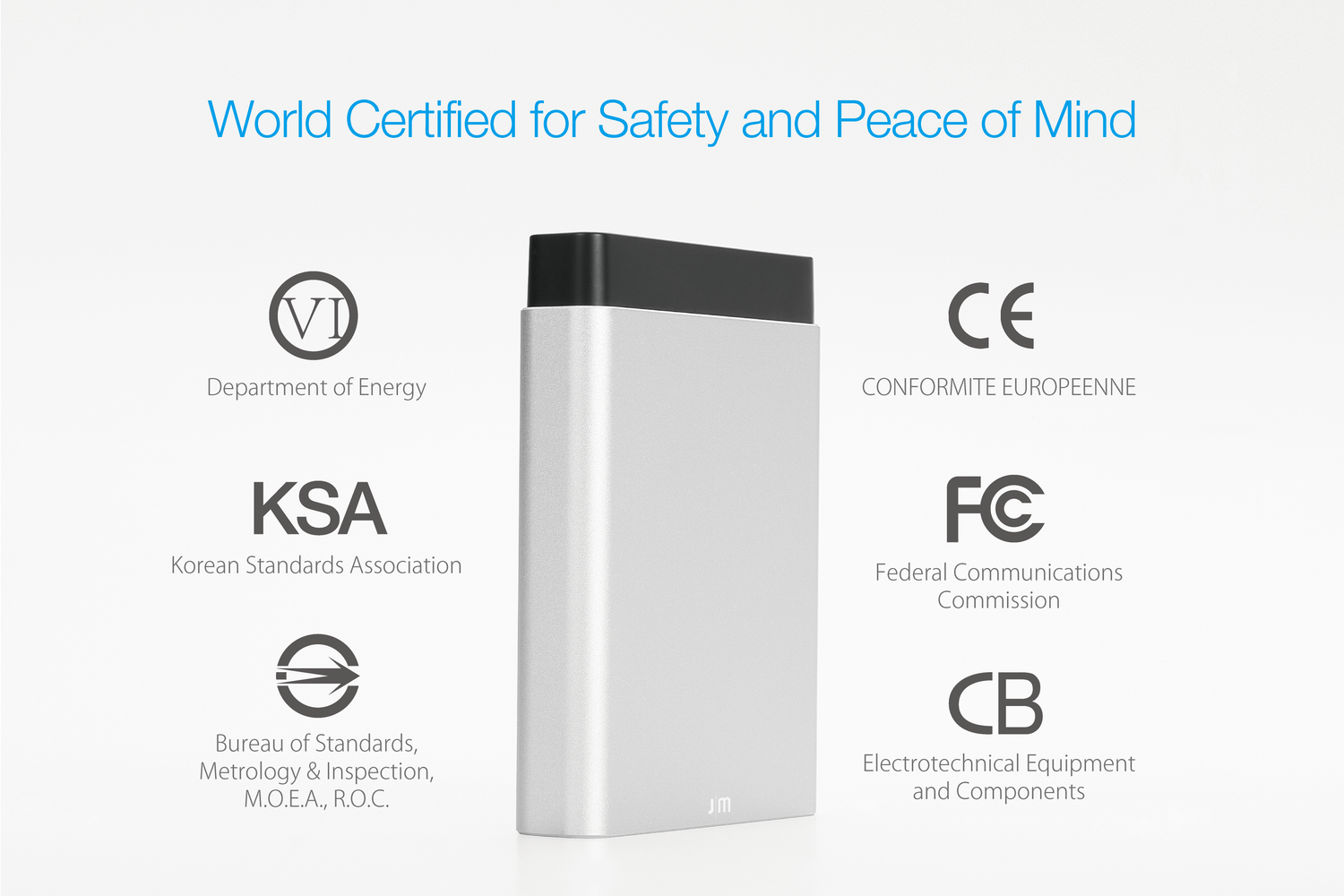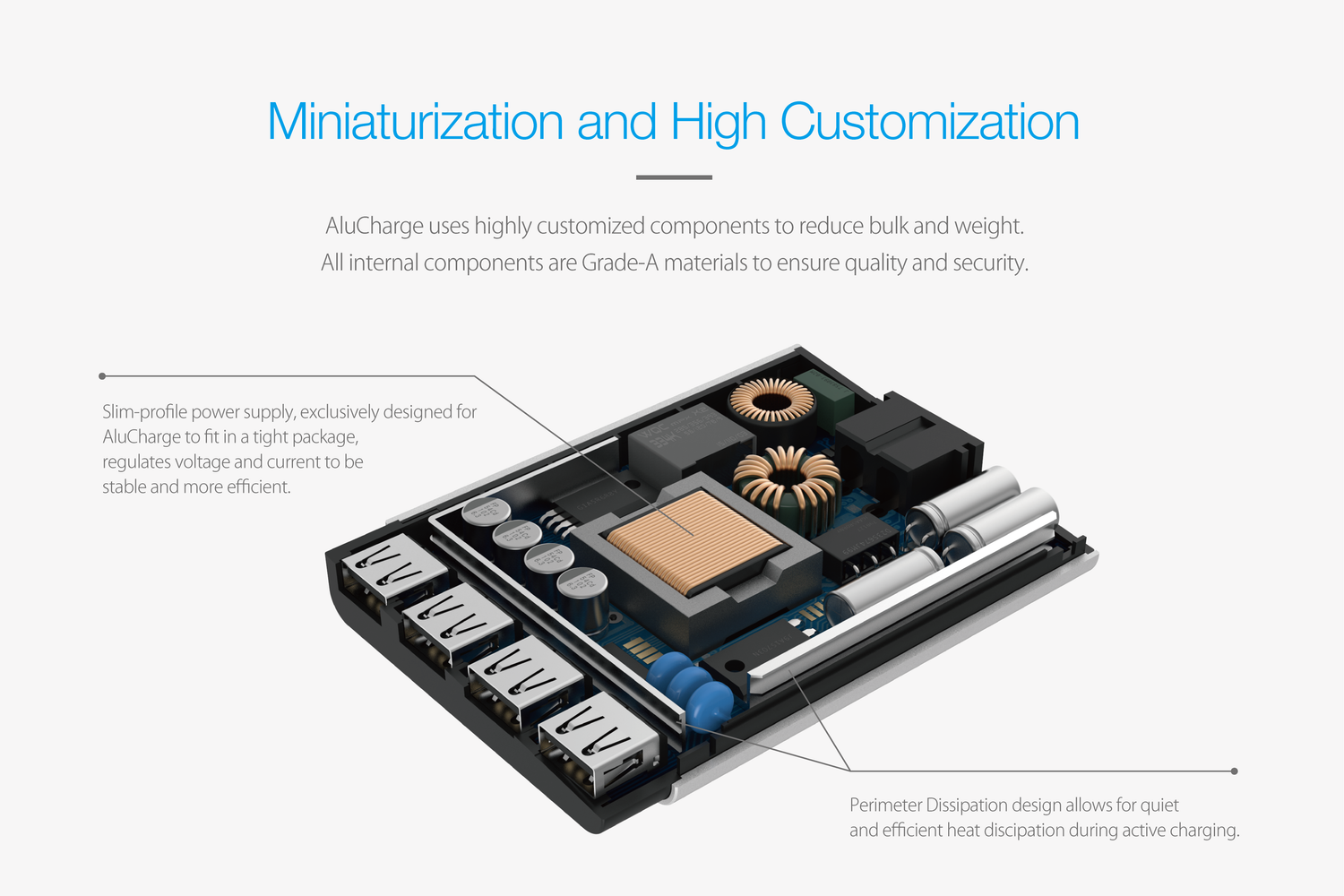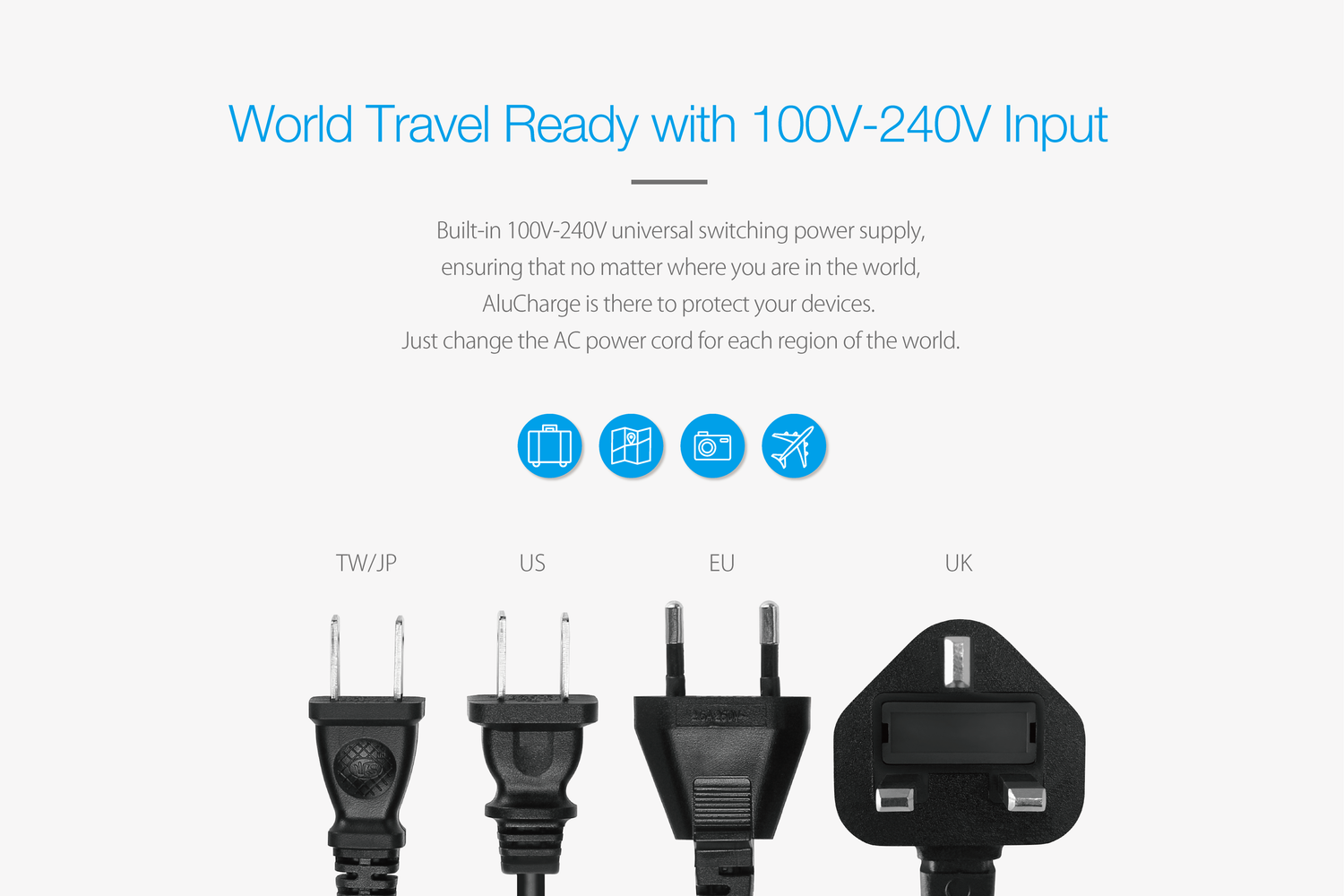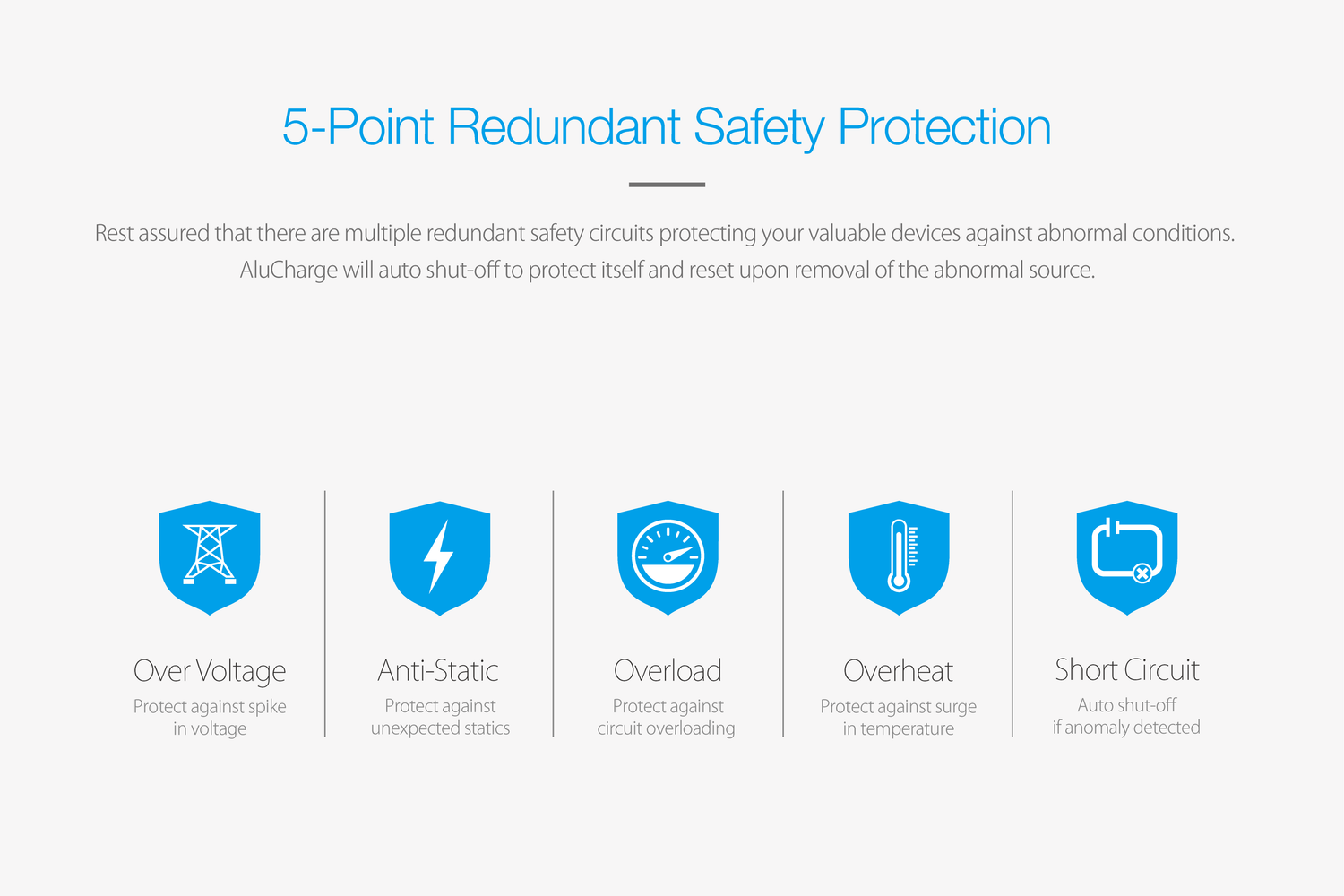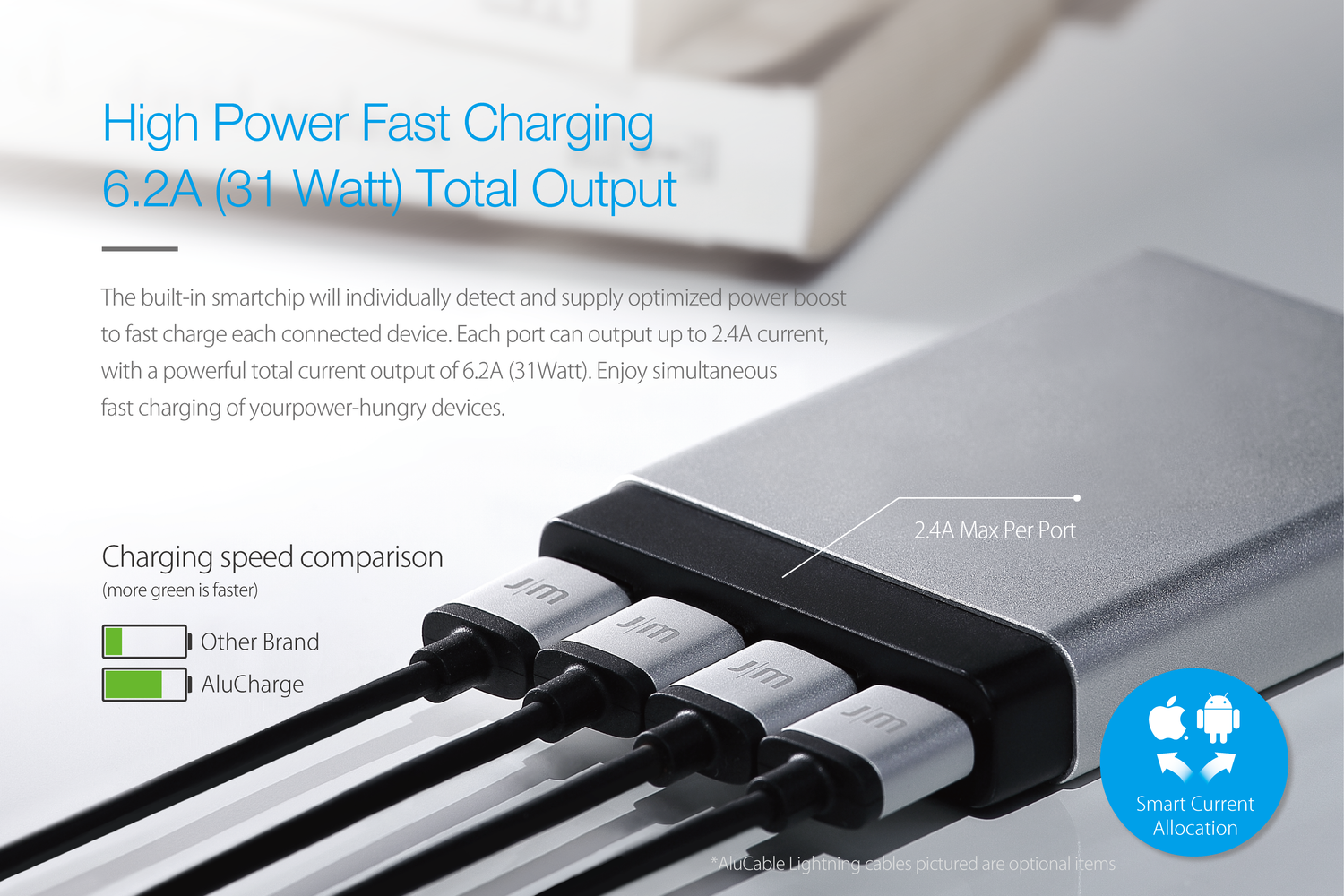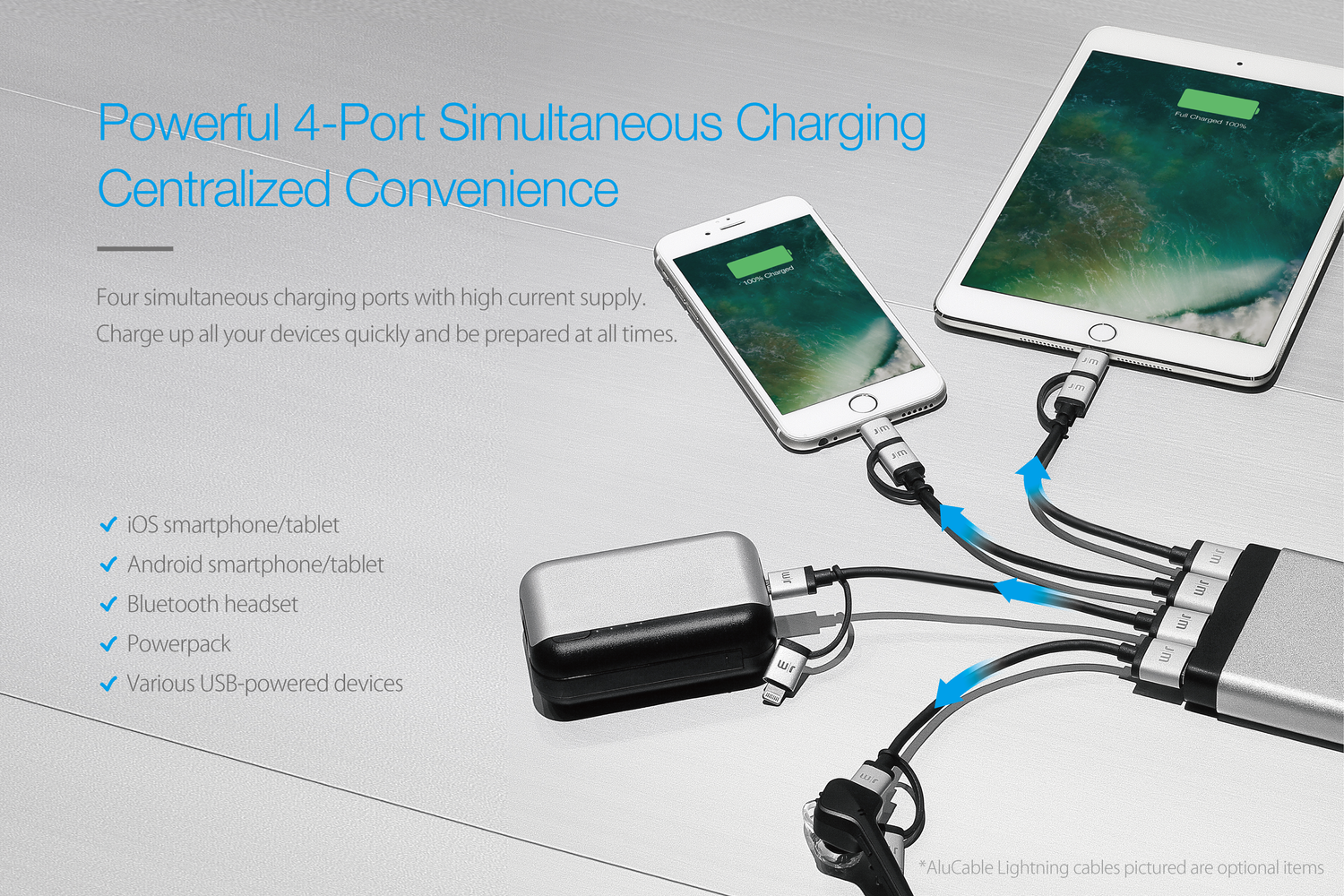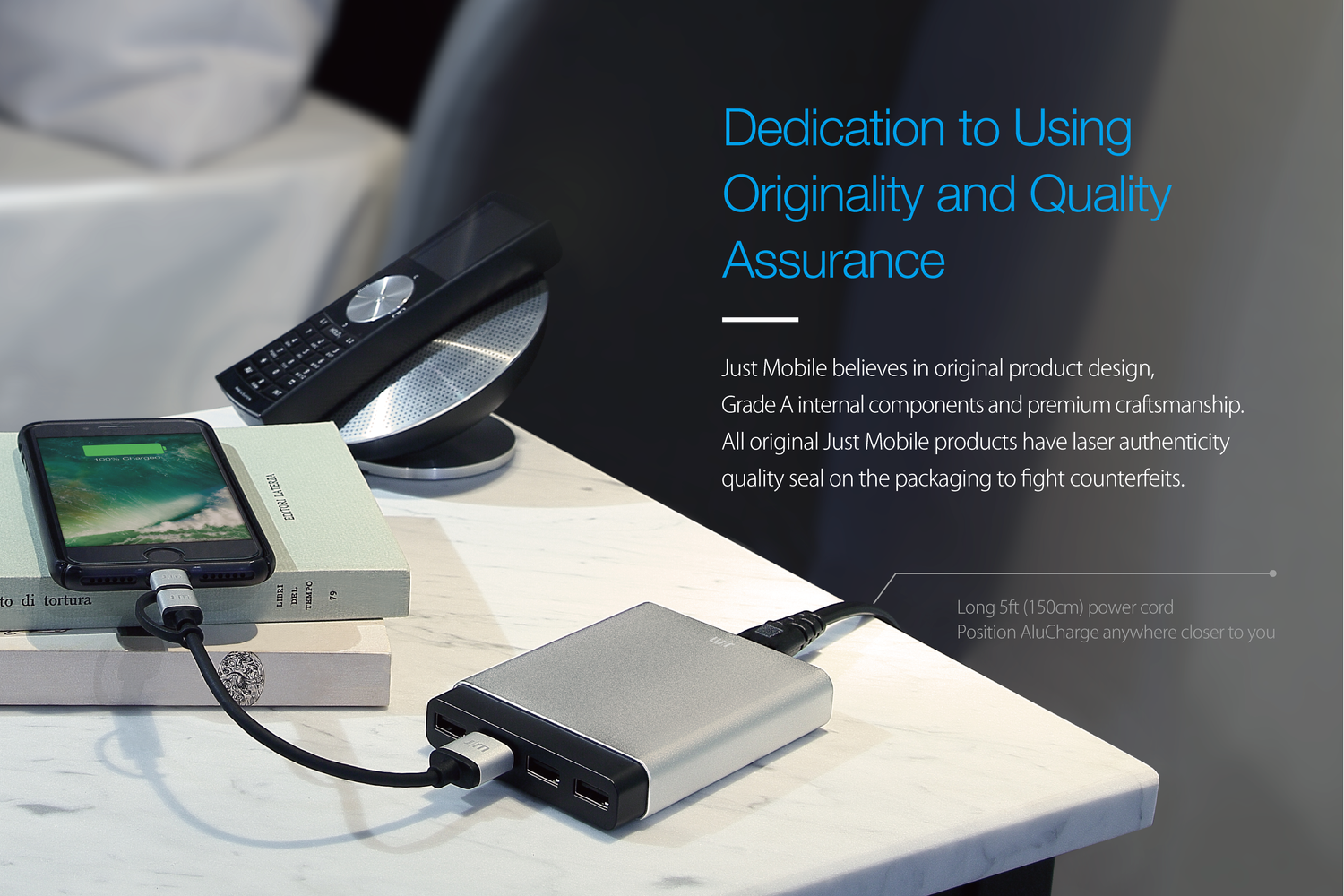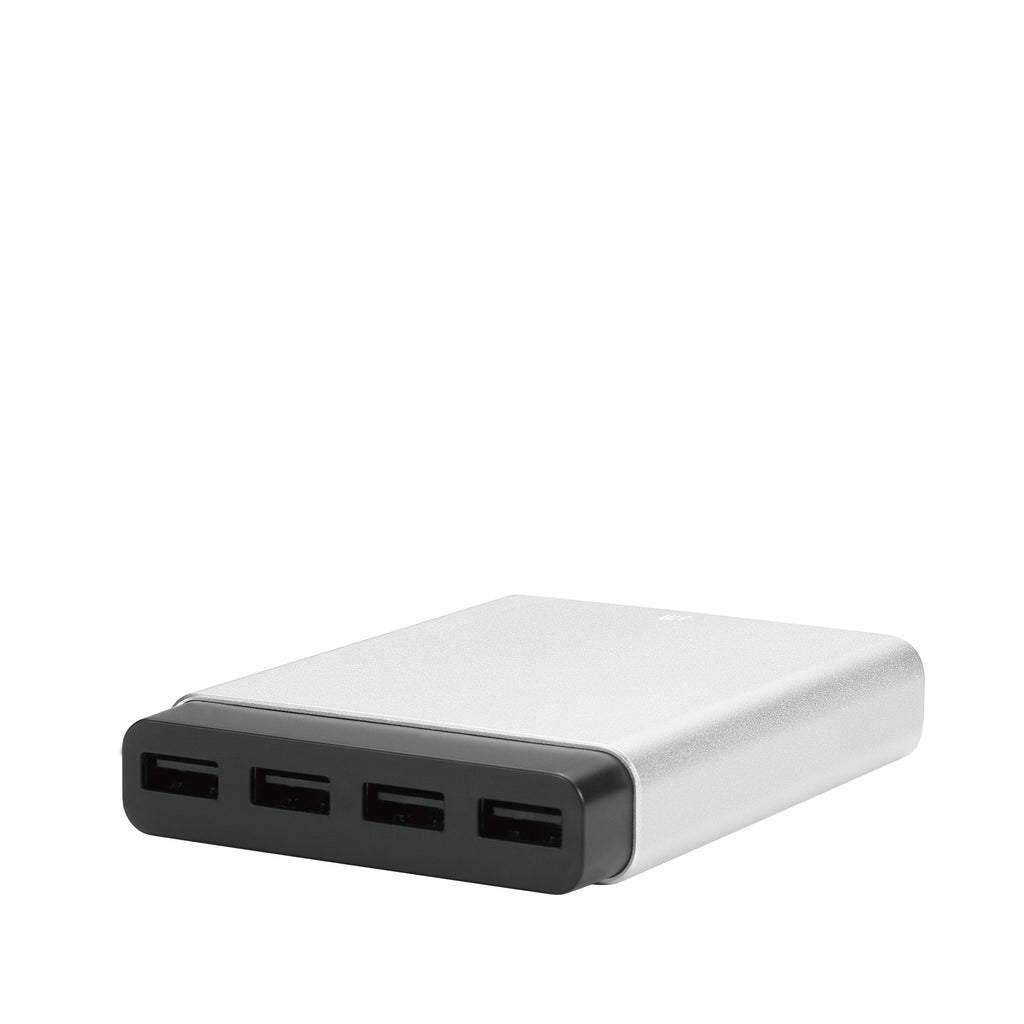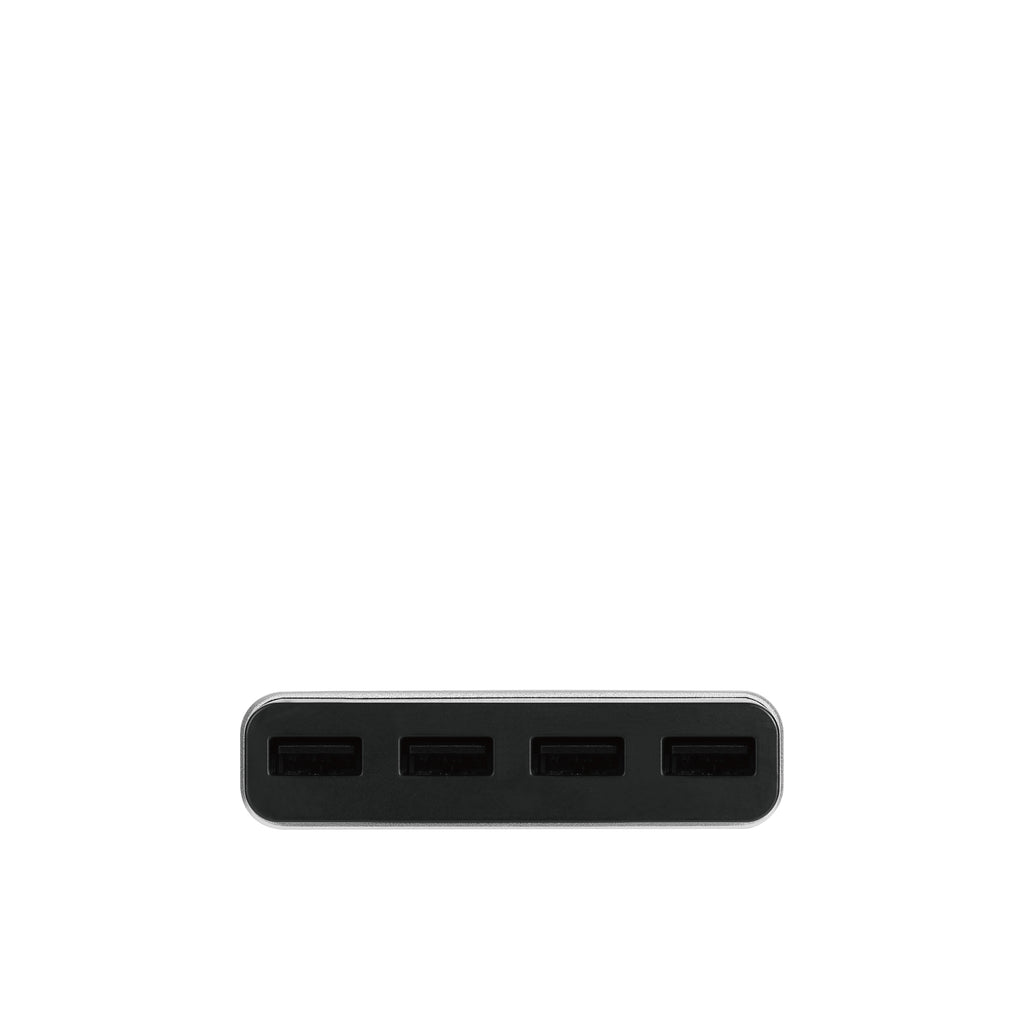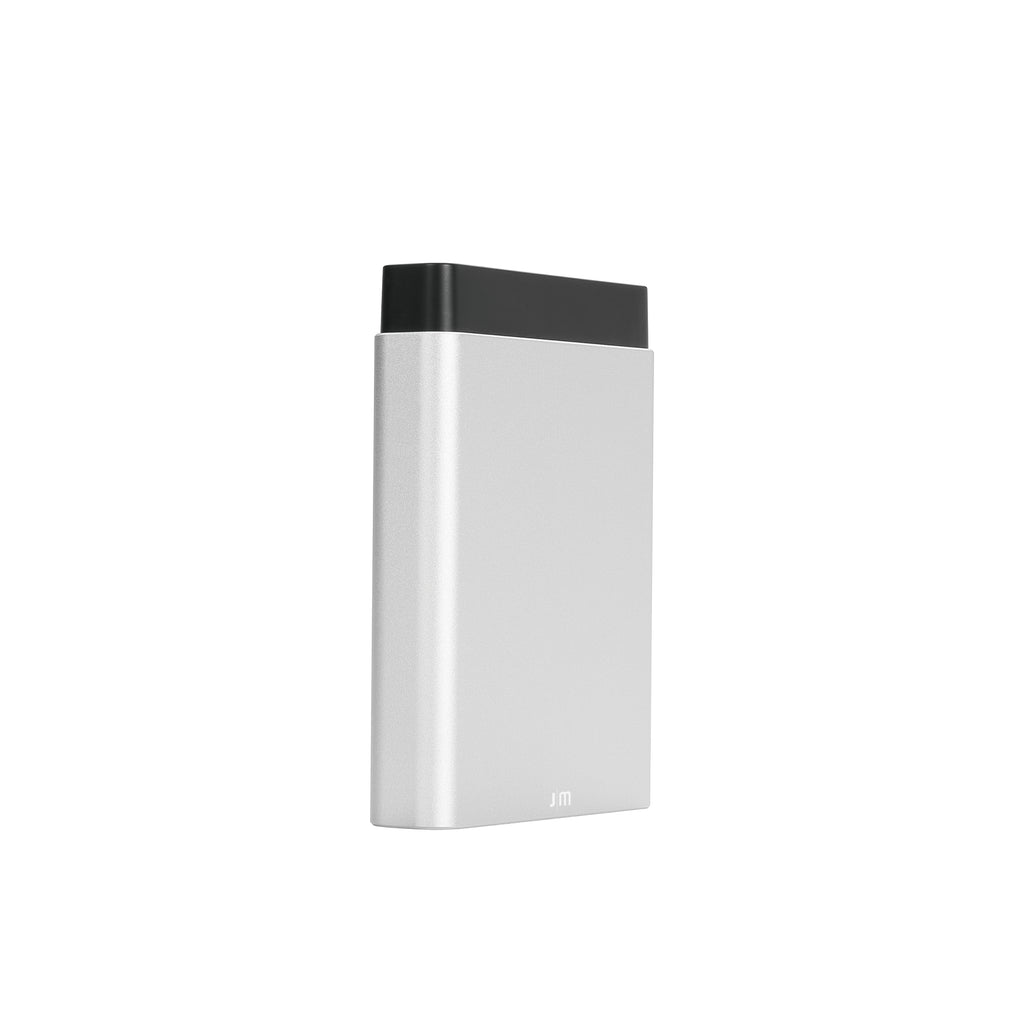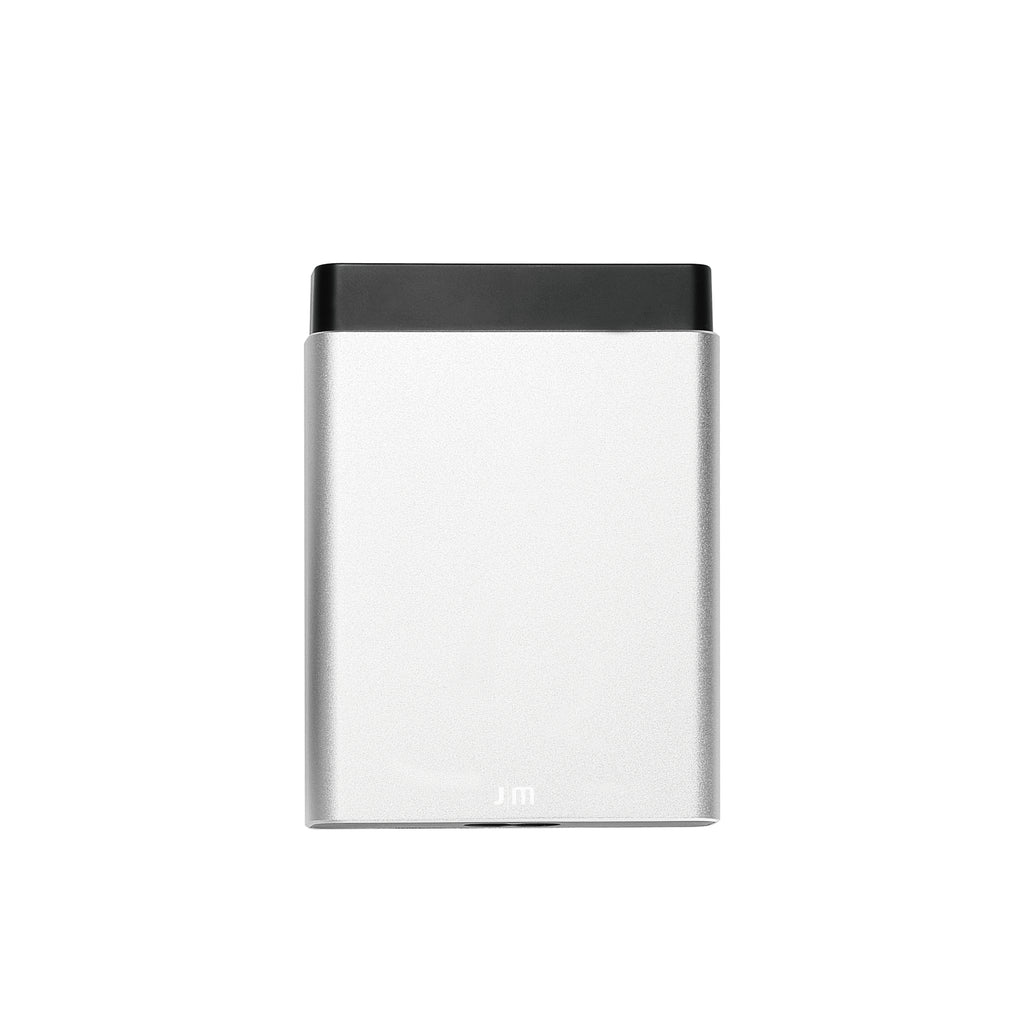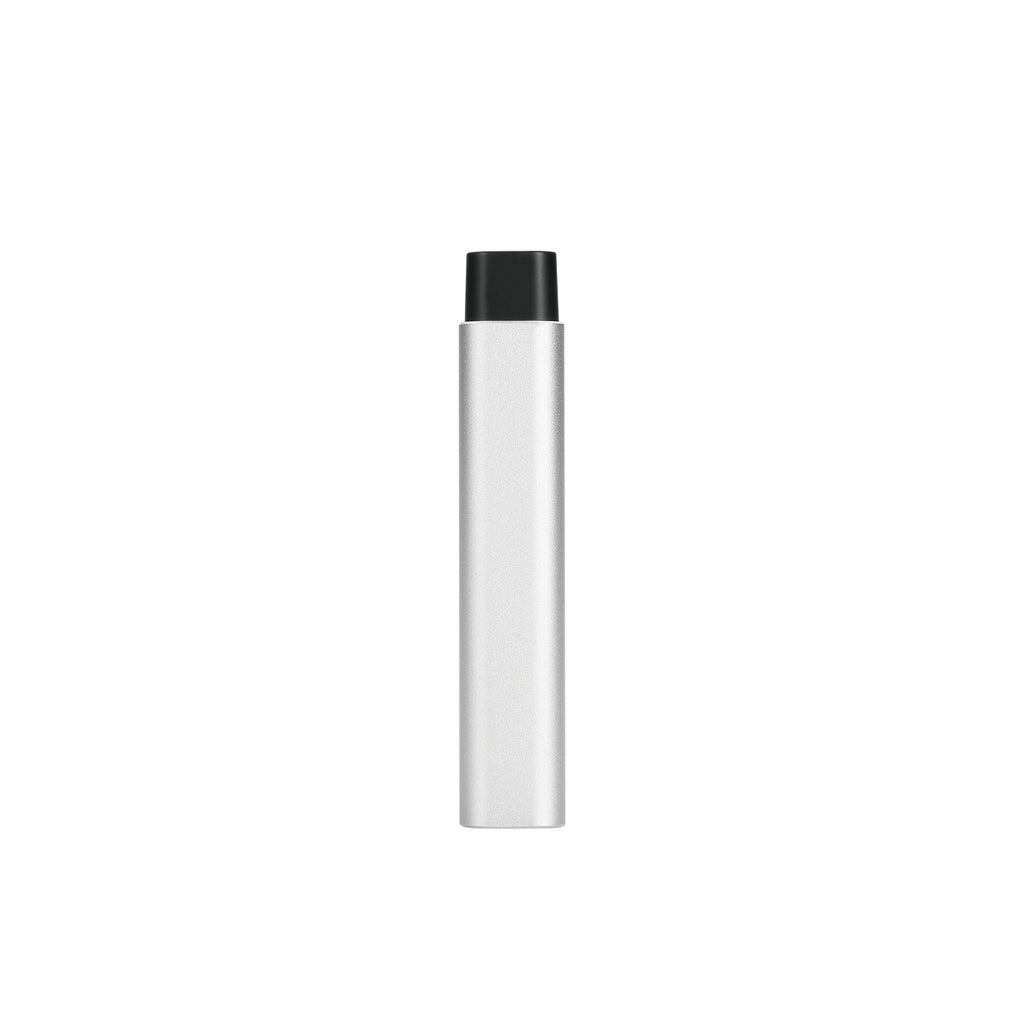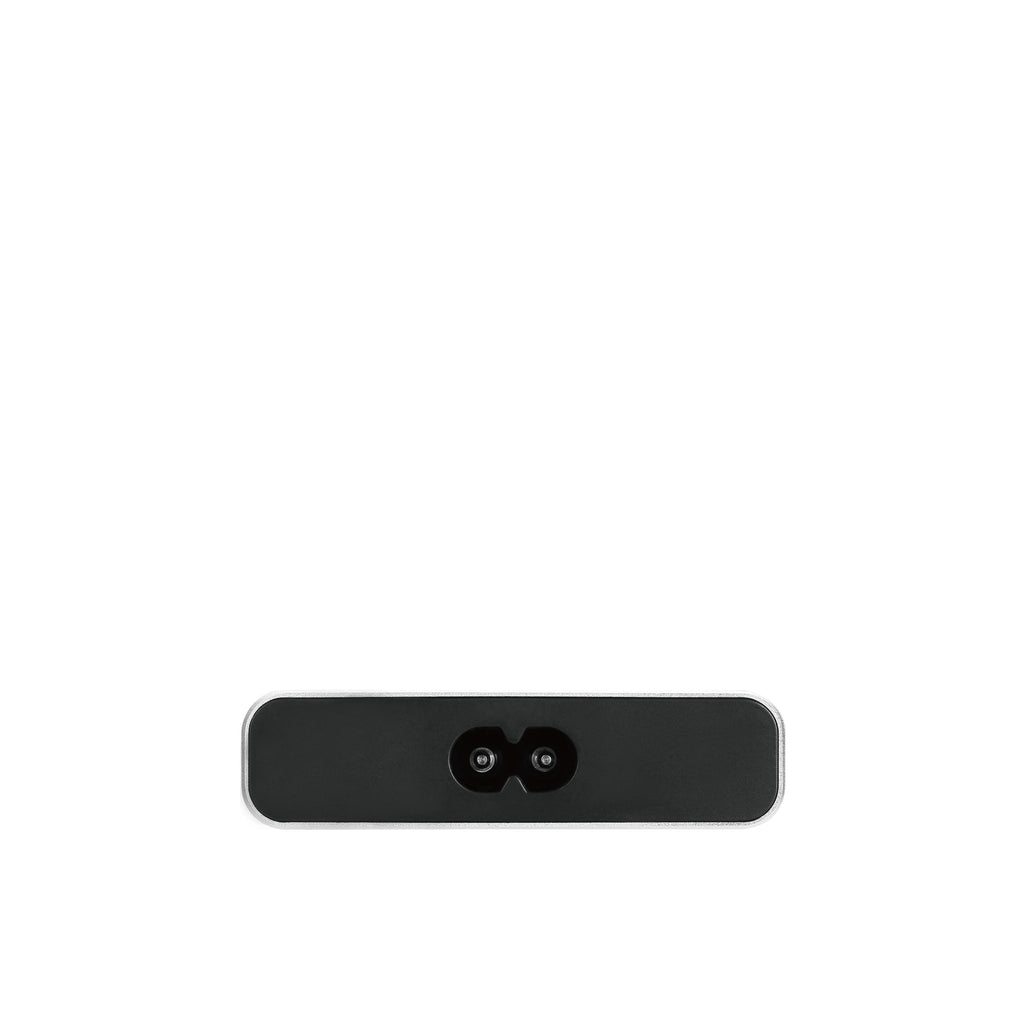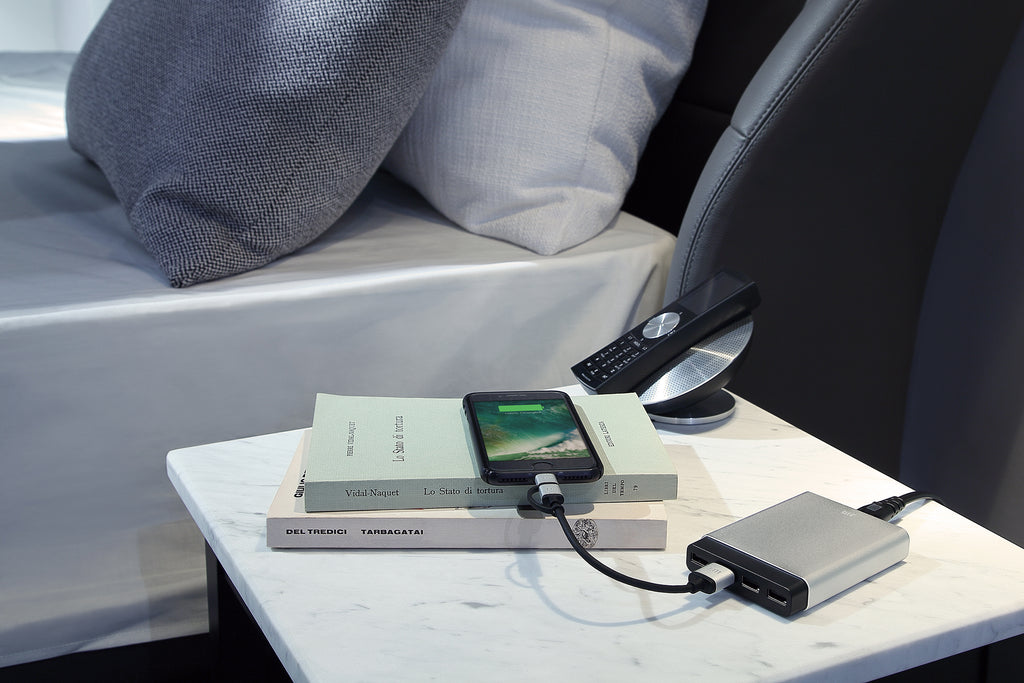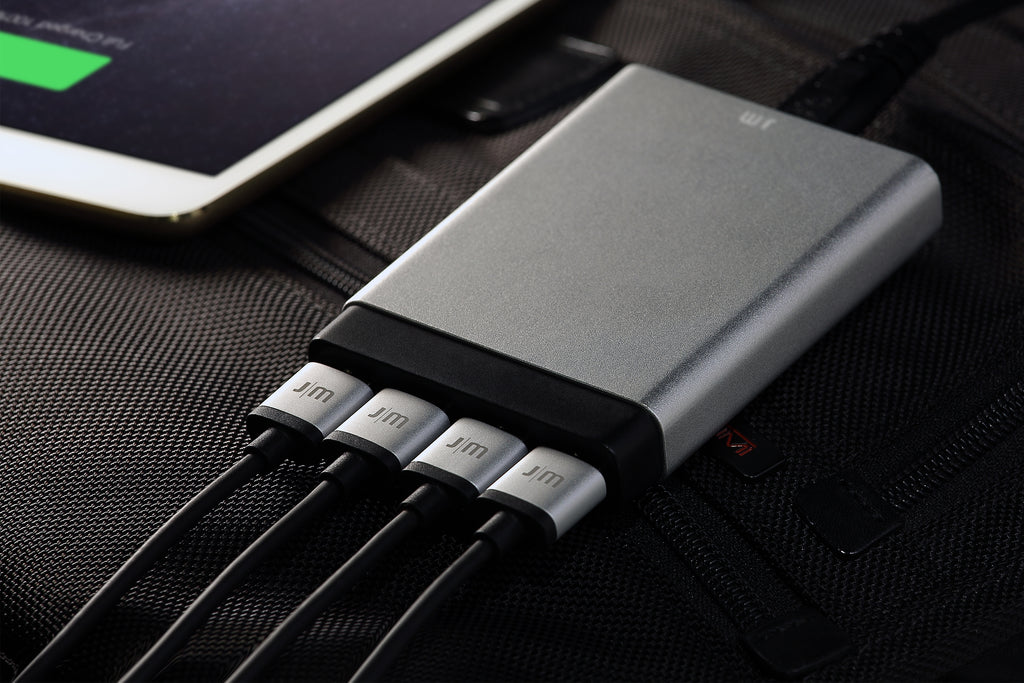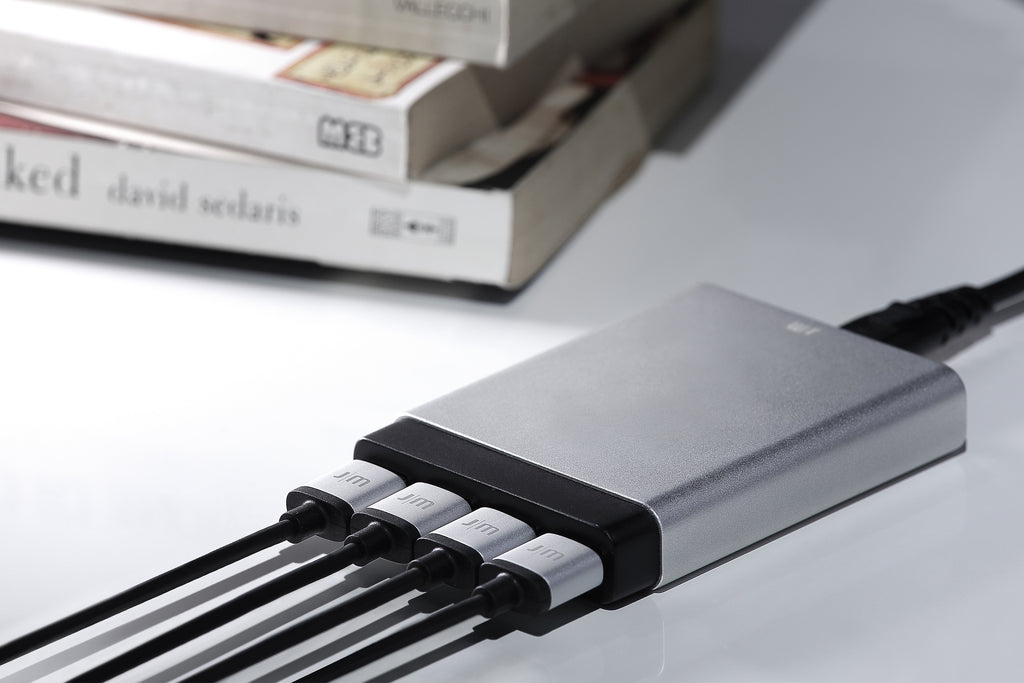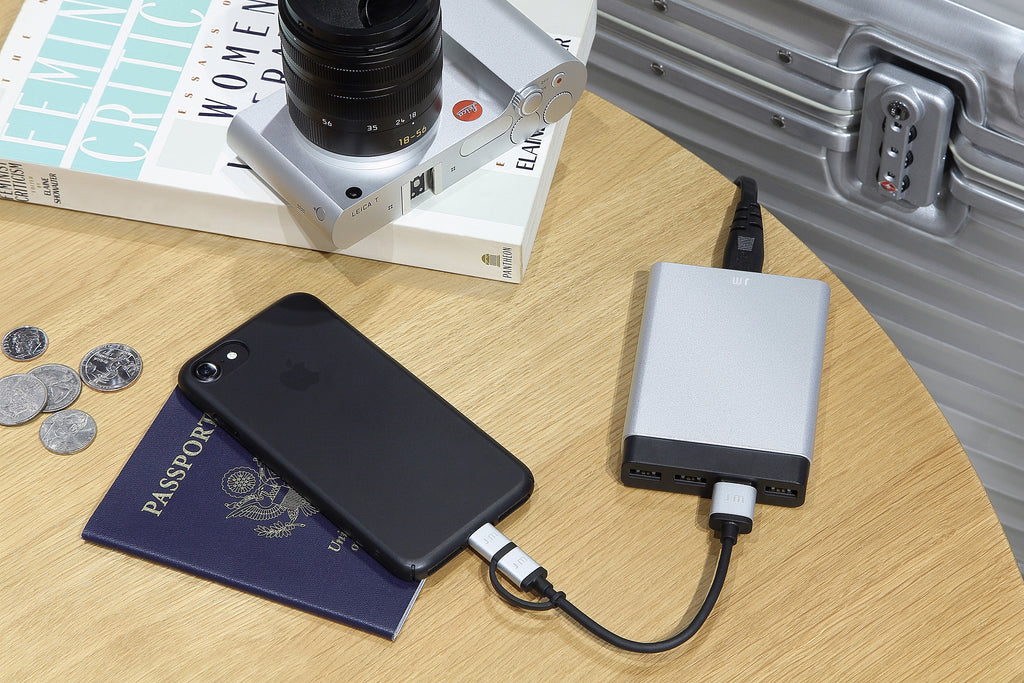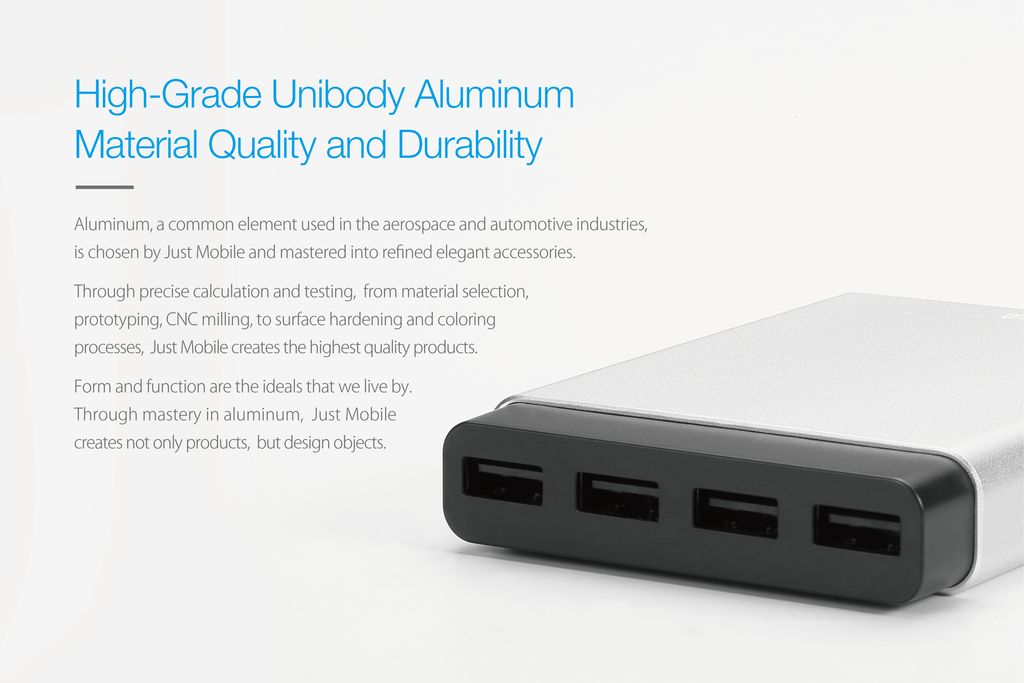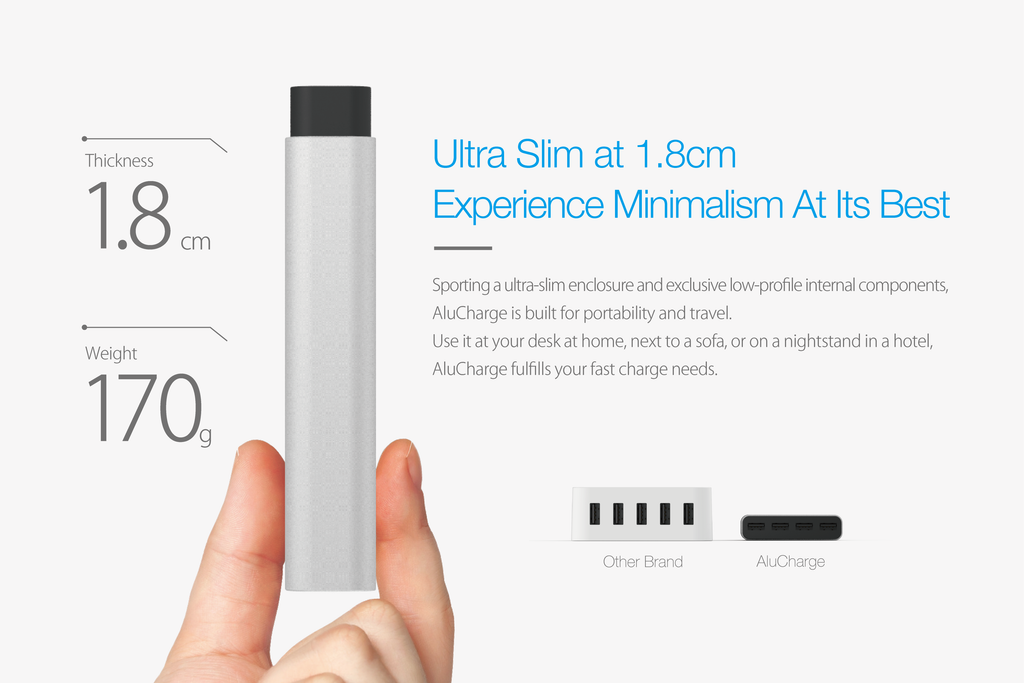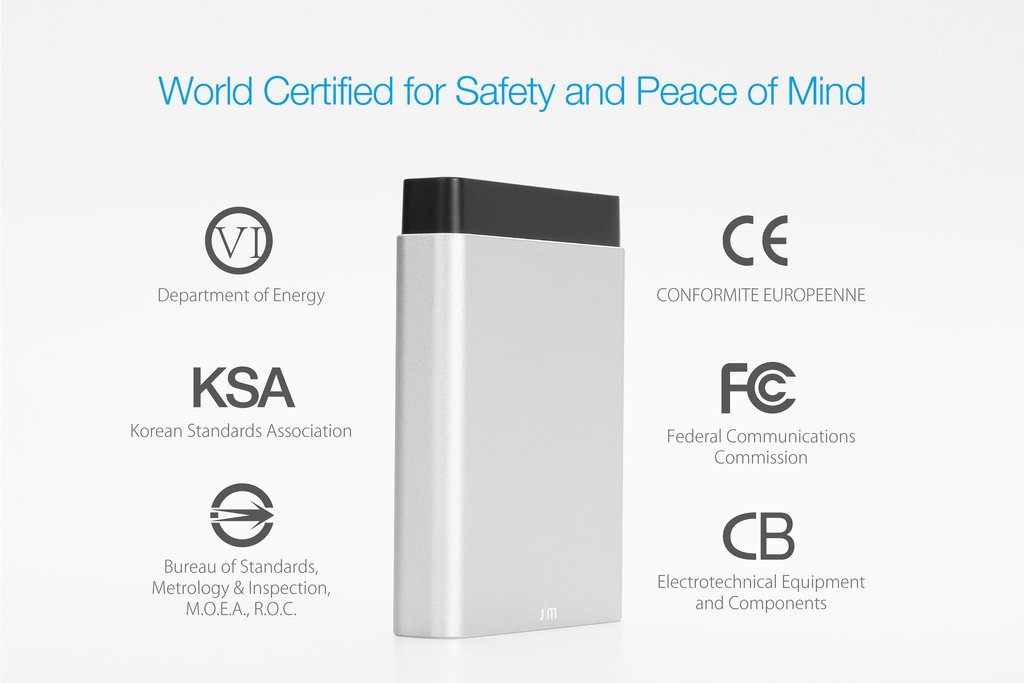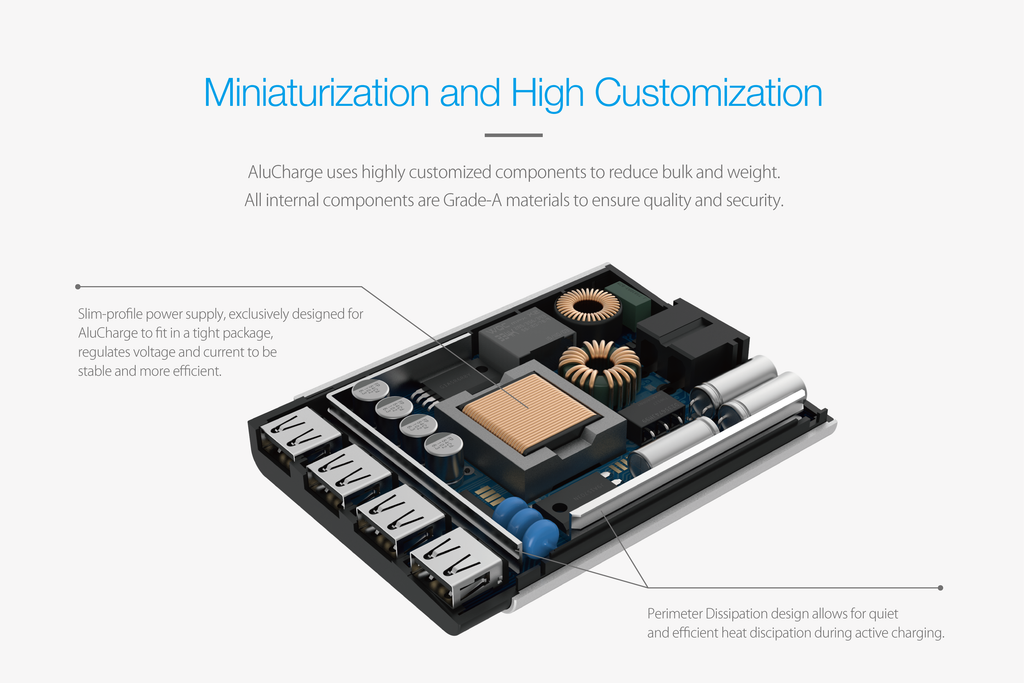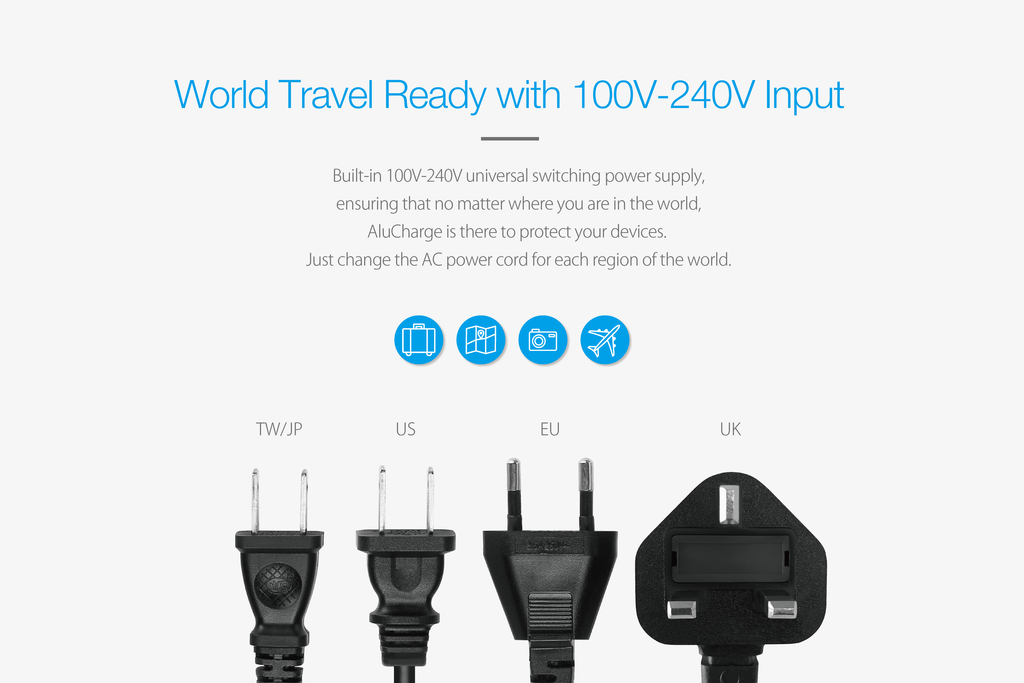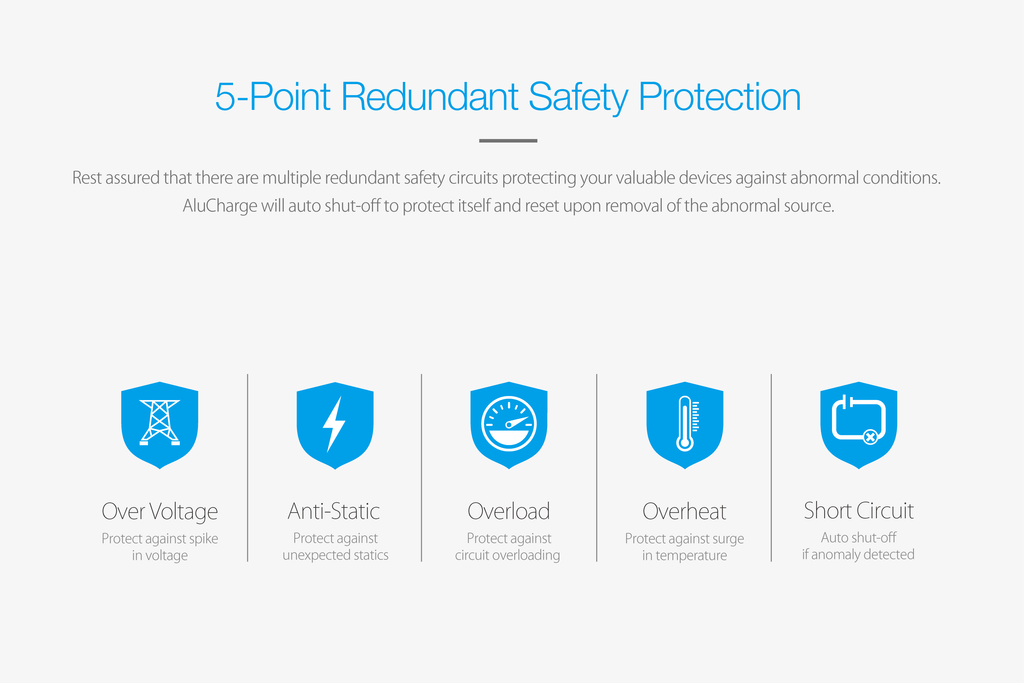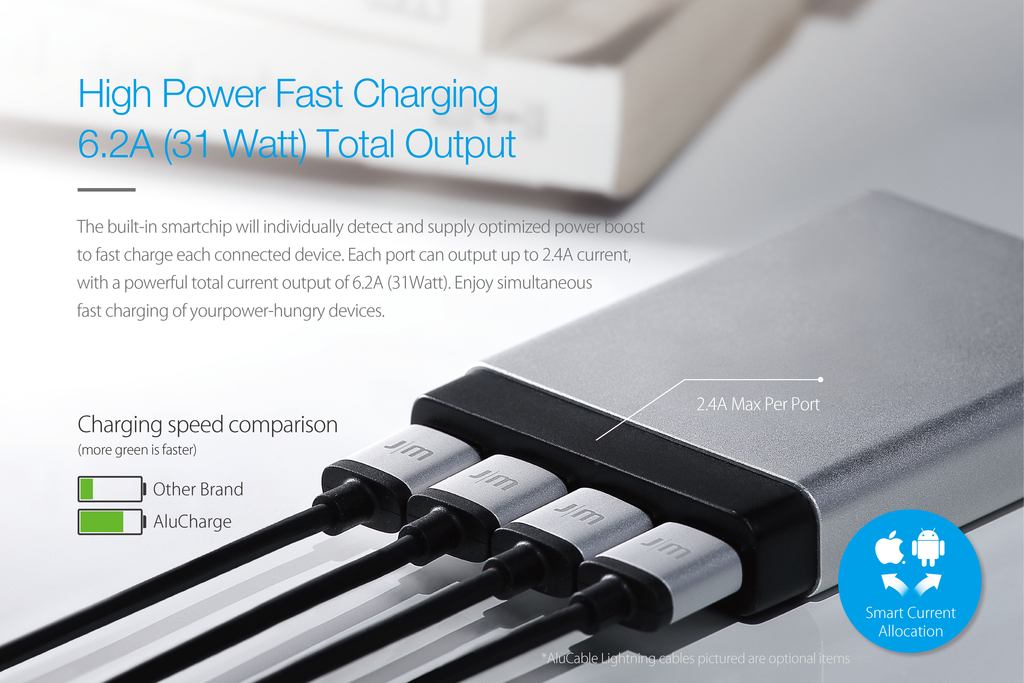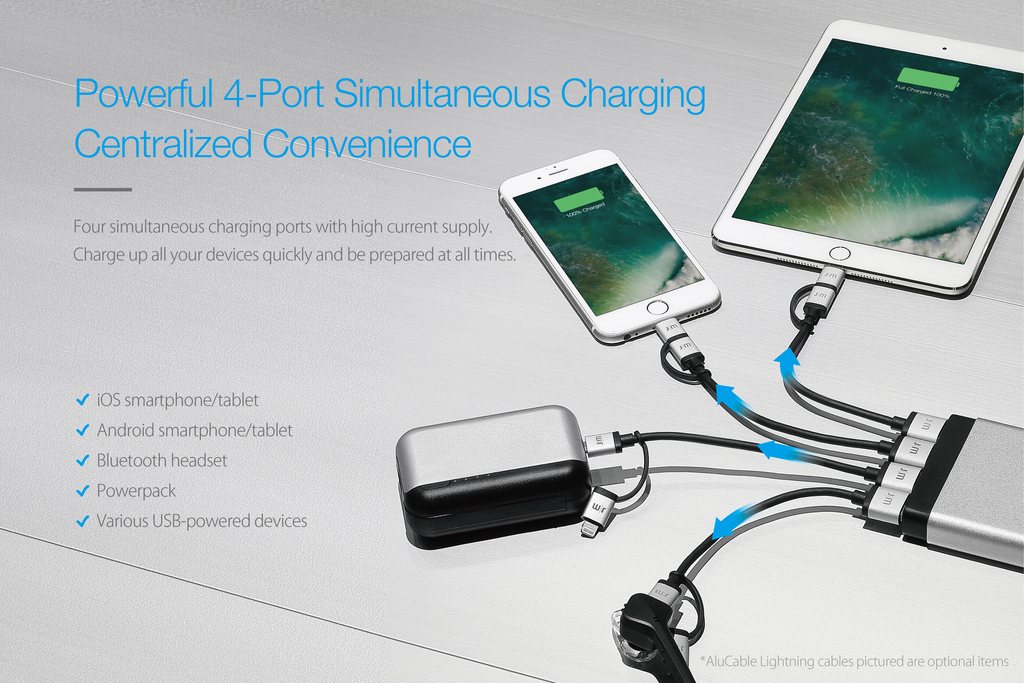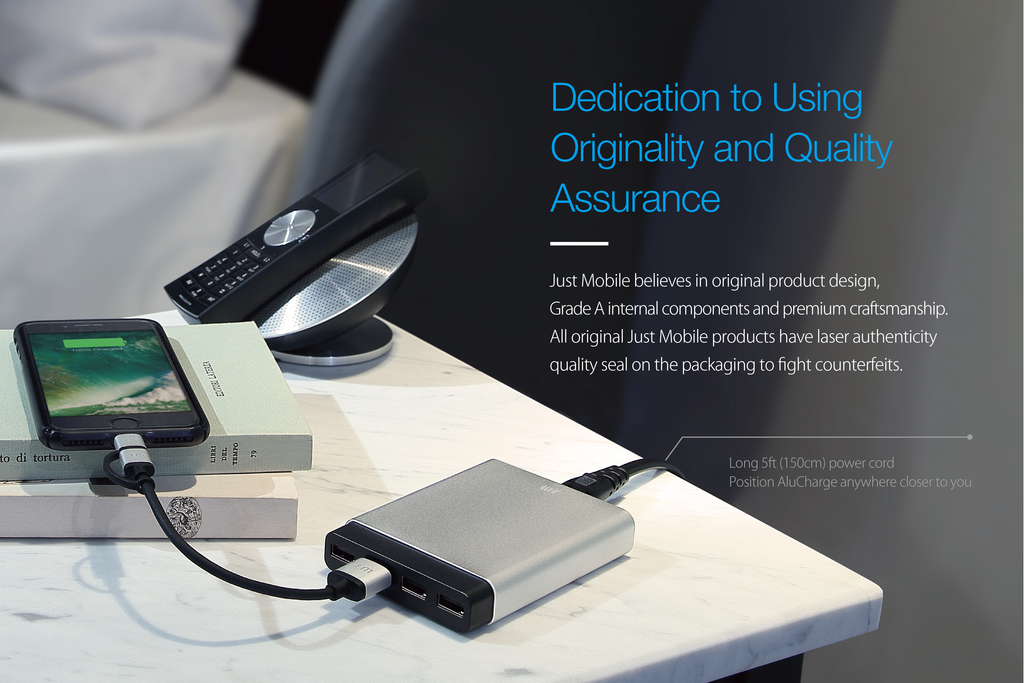 On Sale
AluCharge™
The must-have minimalist multi-port USB charger

Just Mobile AluCharge™ is the world's slimmest USB charger. At just 0.72 inch/1.8cm thin, AluCharge™ is barely taller than a USB port - yet it can charge up to 4 devices simultaneously from just one power supply. And thanks to intelligent charging, it will deliver exactly the right amount of power to iOS and Android devices.
Models: PA-188US/PA-188EU/PA-188UK
FEATURES
31 Watt 6.2A total output
4x USB ports (2.4A max per port)
Auto-detect and allocate optimal charging for iOS and Android devices
Ultra slim: only 0.72inch/1.8cm thick
Quality Aluminum construction
Super compact and worldwide travel ready (100V-240V input)
An extra AC power cord can be purchased :  
US power cord, UK power cord, EU power cord.
DIMENSIONS
10.12 x 7.3 x 1.88 cm
170 g
3.98 x 2.87 x 0.74 inch
5.99 oz
BOX CONTENTS
AluCharge™
Power Cord ( US or EU or UK )
COMPATIBILITY
Tablet: all
Smartphone: all
iPod touch: all
FAQ
Q: What can AluCharge charge?
A: AluCharge is designed to charge all kinds of USB-powered devices, such as iOS, Android smartphones, GPS, music players, Bluetooth headsets and powerpacks. Use the USB charging cable that came with your device to connect to any one of the AluCharge ports.
Q: Can AluCharge charge multiple iPads?
A: Yes, AluCharge can charge multiple power-hungry devices like iPads, as long as the combined current draw stay below 6.2A.
Q: How does smart IC improve the charging experience?
A: AluCharge's unique smart IC auto-detects device's charging requirement and allocate optimal current for each device's charging state. The overall goal is to provide optimal current so all devices can be charged up as quickly as possible.
Q: Why is AluCharge warm to the touch? Should I be worried?
A: AluCharge is designed to naturally dissipate heat through the aluminum metal enclosure. It is normal for it to feel warm sometimes. AluCharge has passed various stringent international safety certifications, as printed on the back panel.
Q: Why does power on my iPhone go in and out (cycling between charging and discharging state)?
A: This is a normal behavior. It means that the Multi-Protection Safety Mode is now activated. When combined devices are drawing too much current (i.e. >6.2A), AluCharge will shut down to protect the system and then reset itself momentarily. When this situation occurs, simply unplug one device to reduce the combined current draw and AluCharge will resume its charging operation.
Q: Is AluCharge world travel ready?
A: Yes. AluCharge built-in power supply supports world-wide voltage of 100V to 240V. You just need to convert the power cord plug to the country of usage.