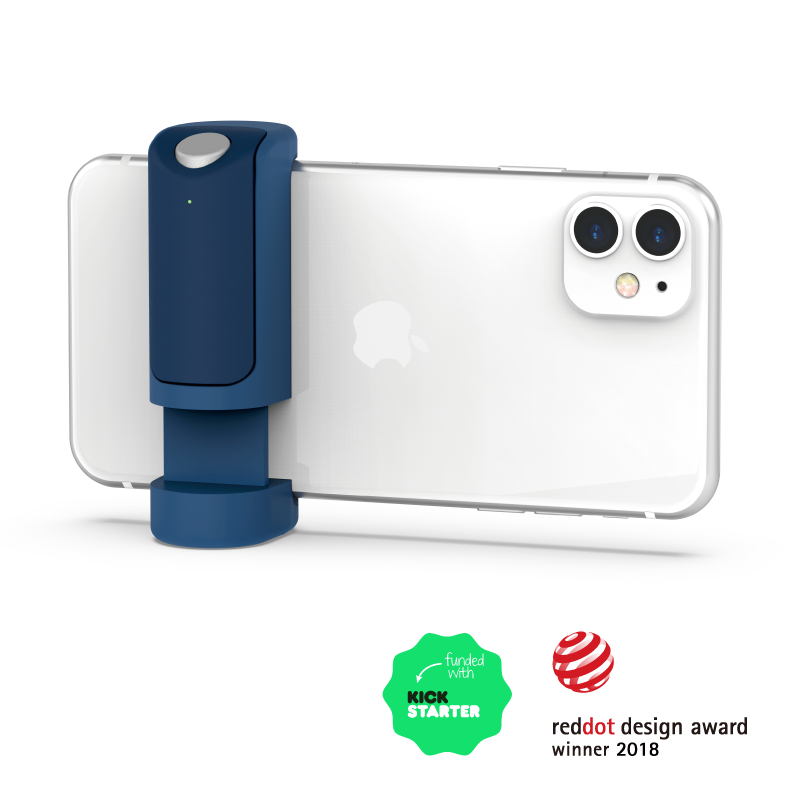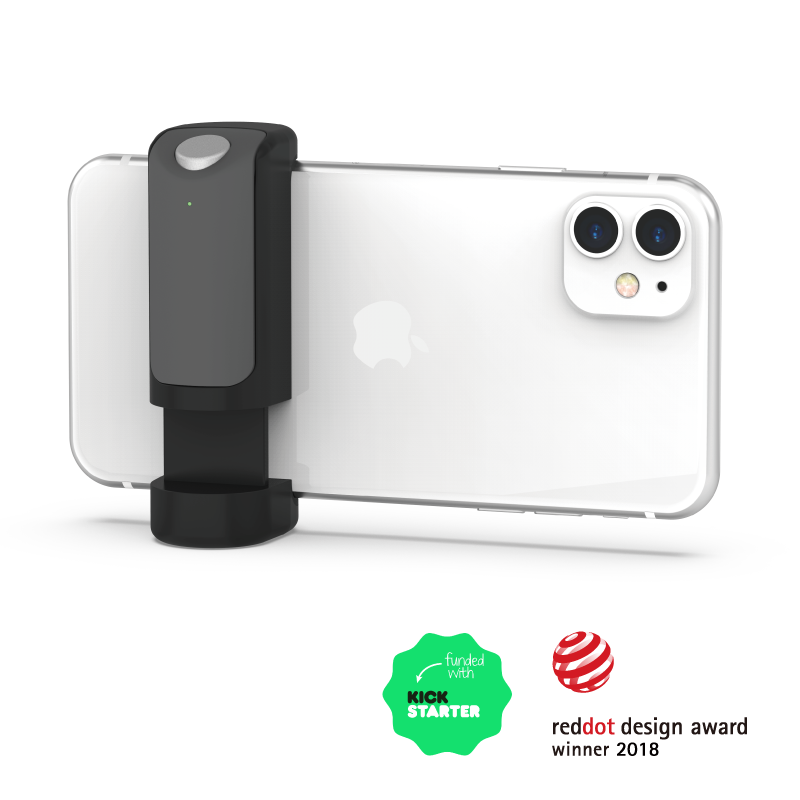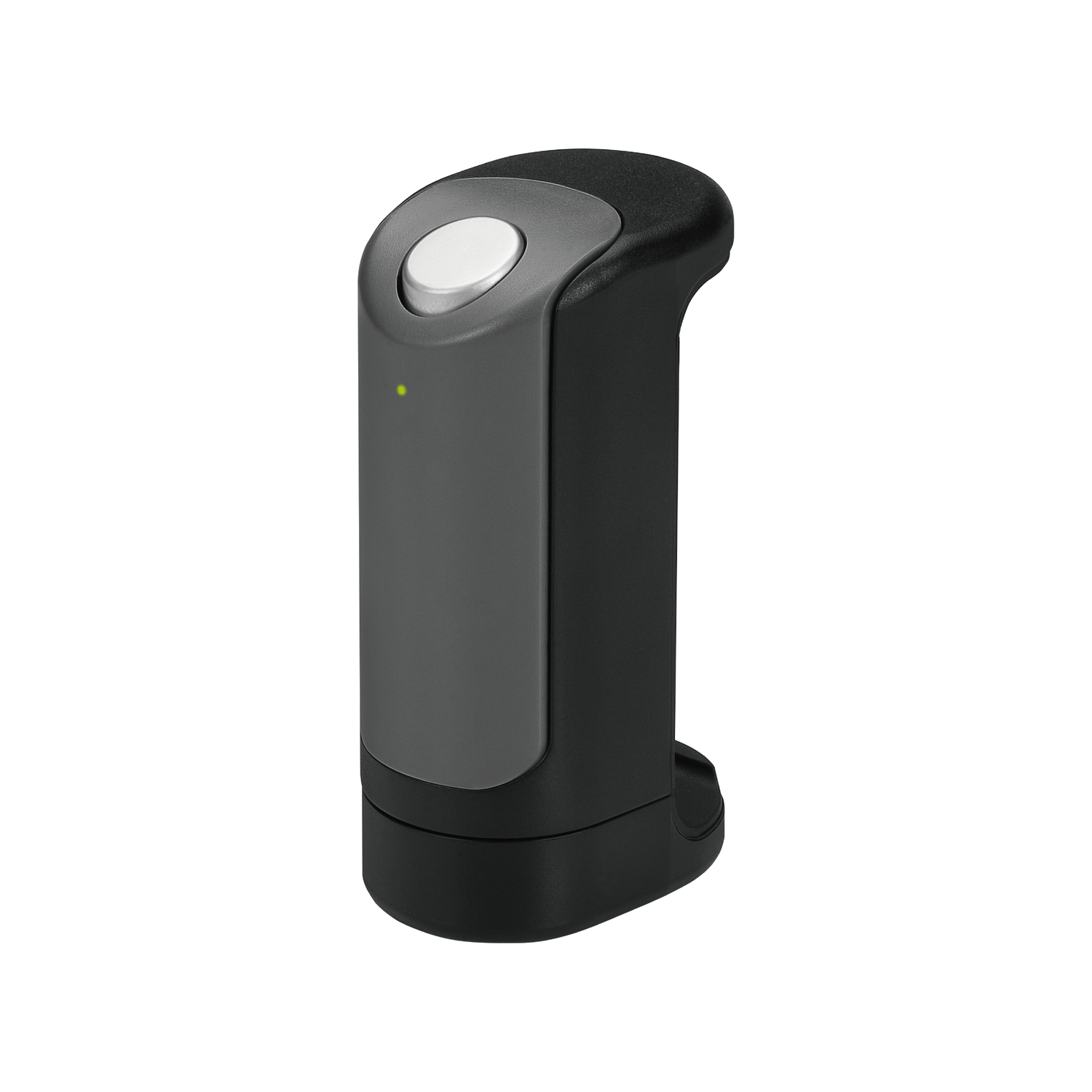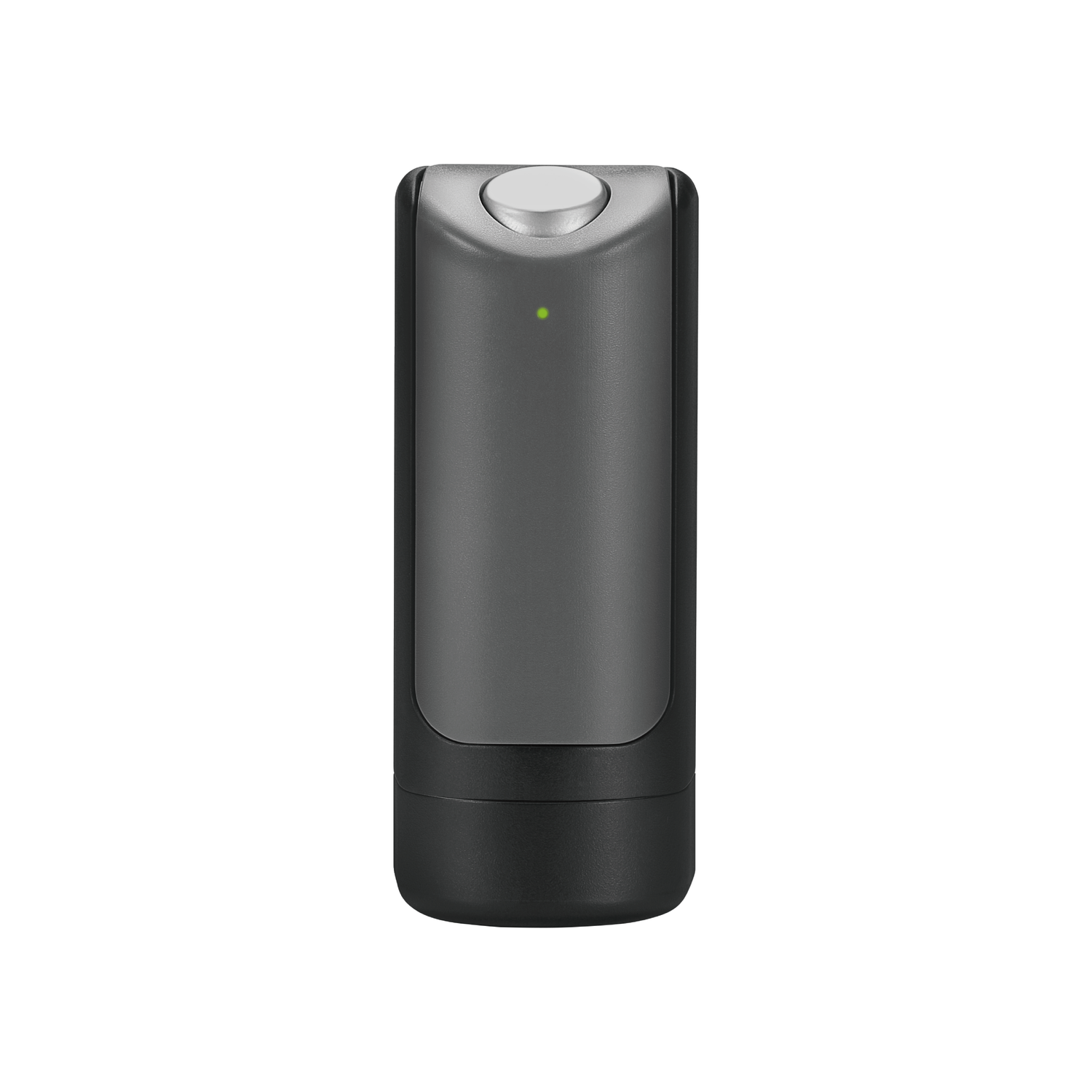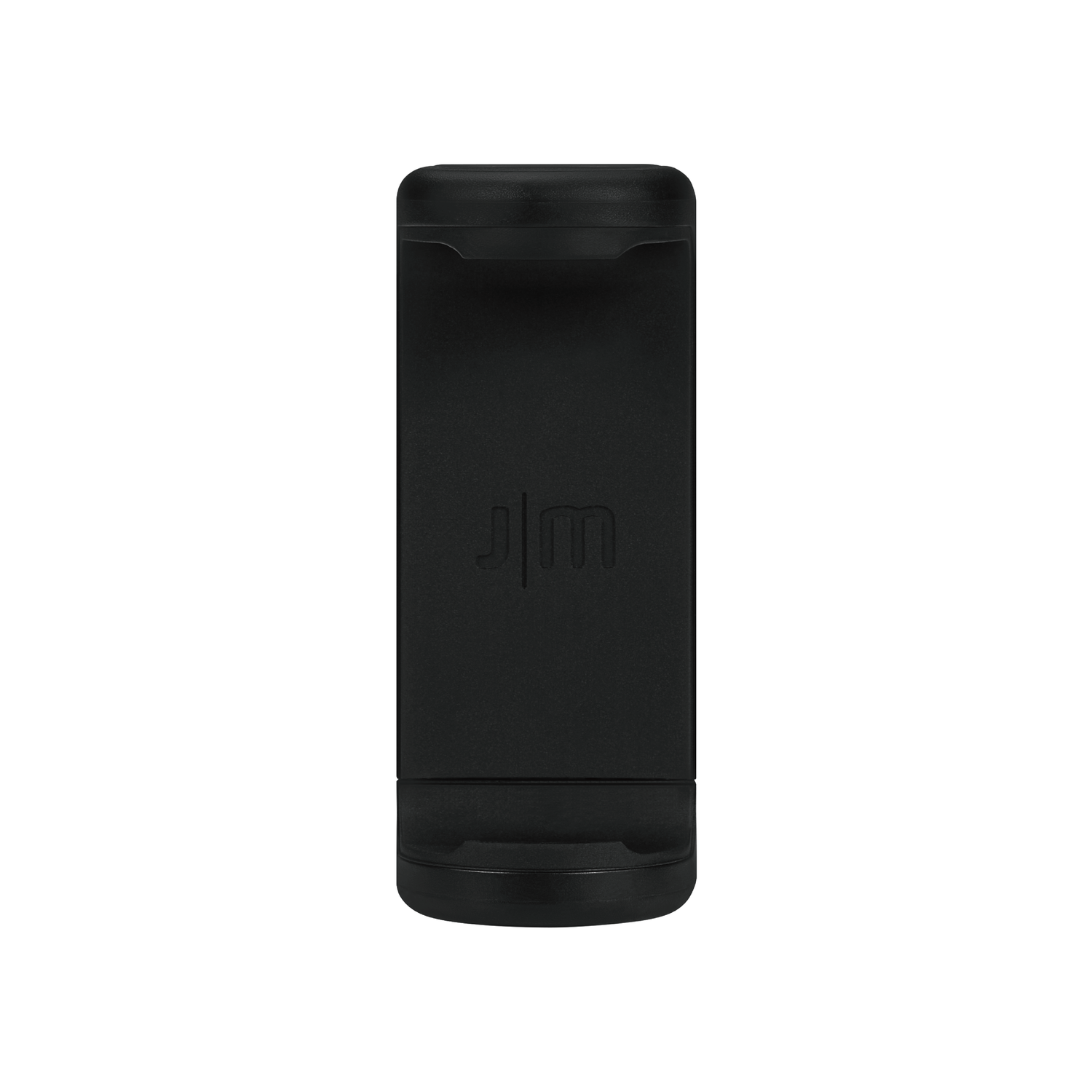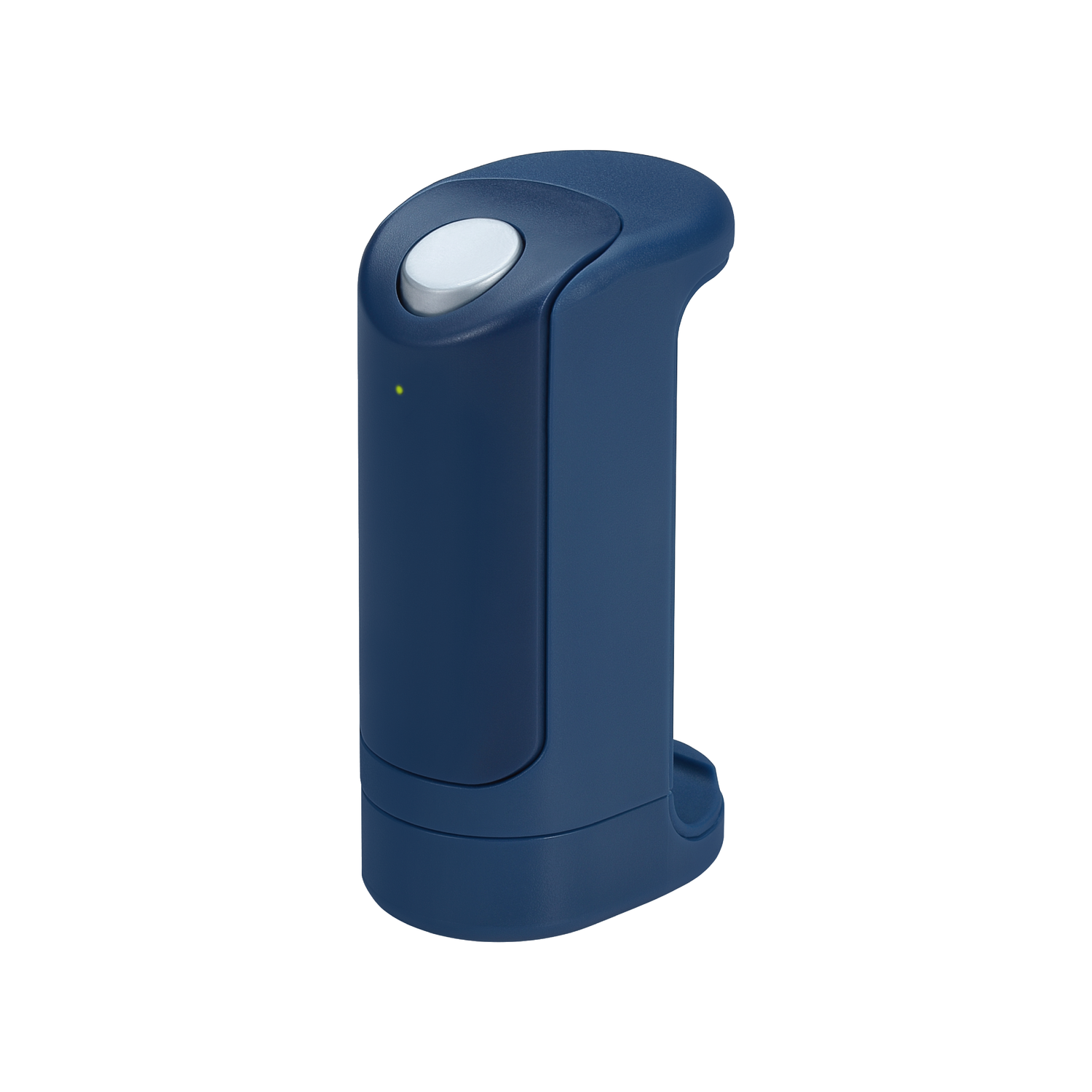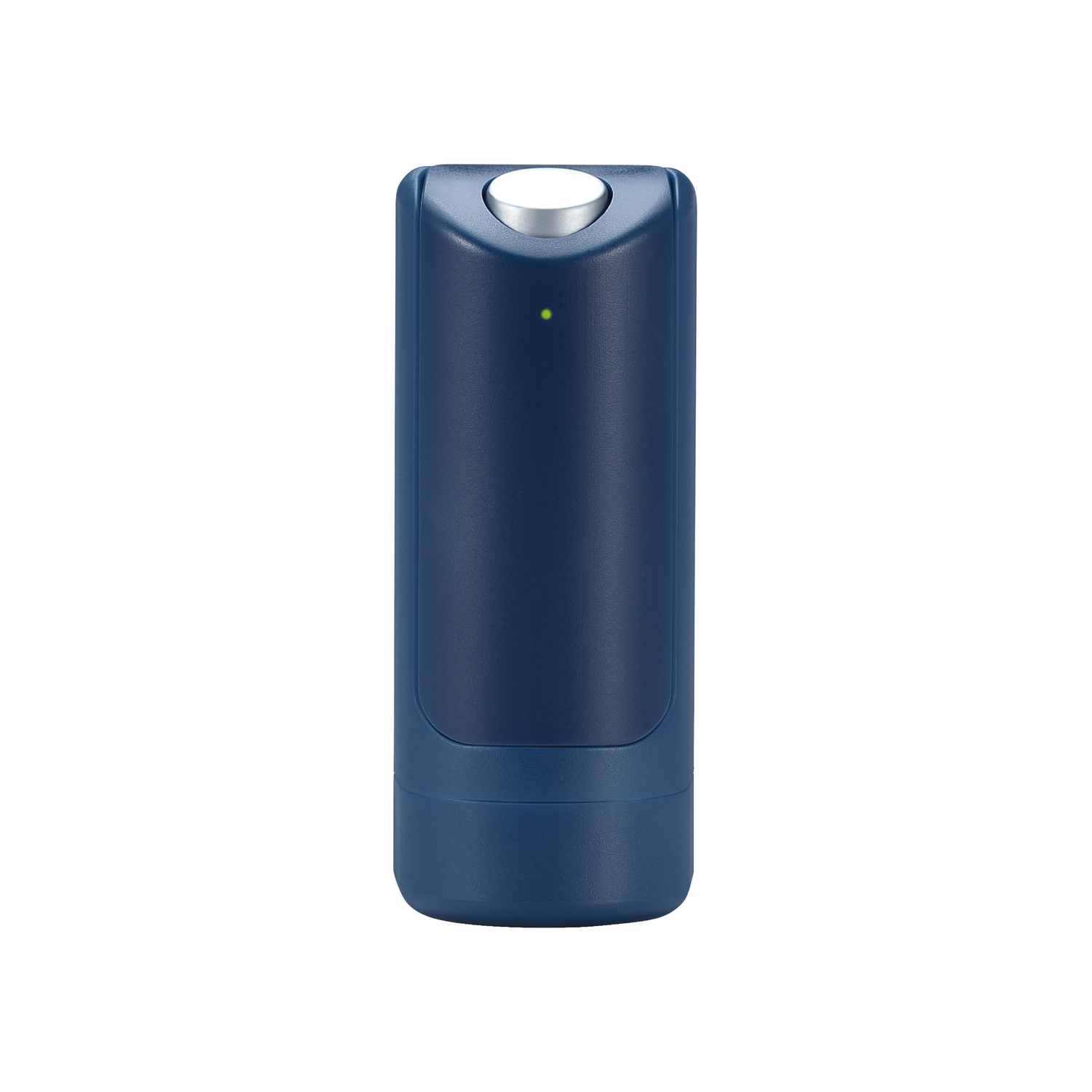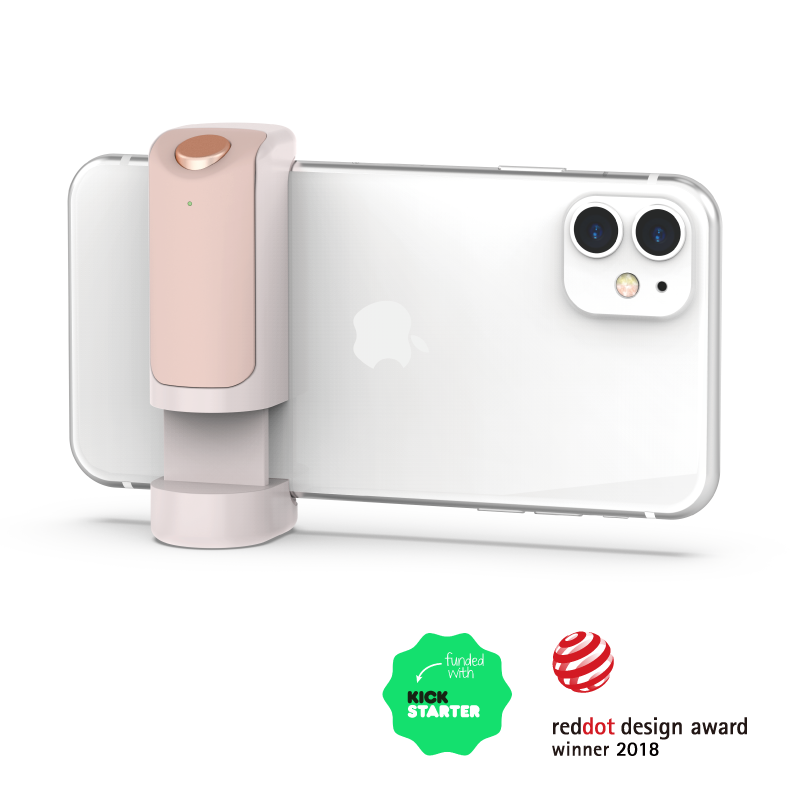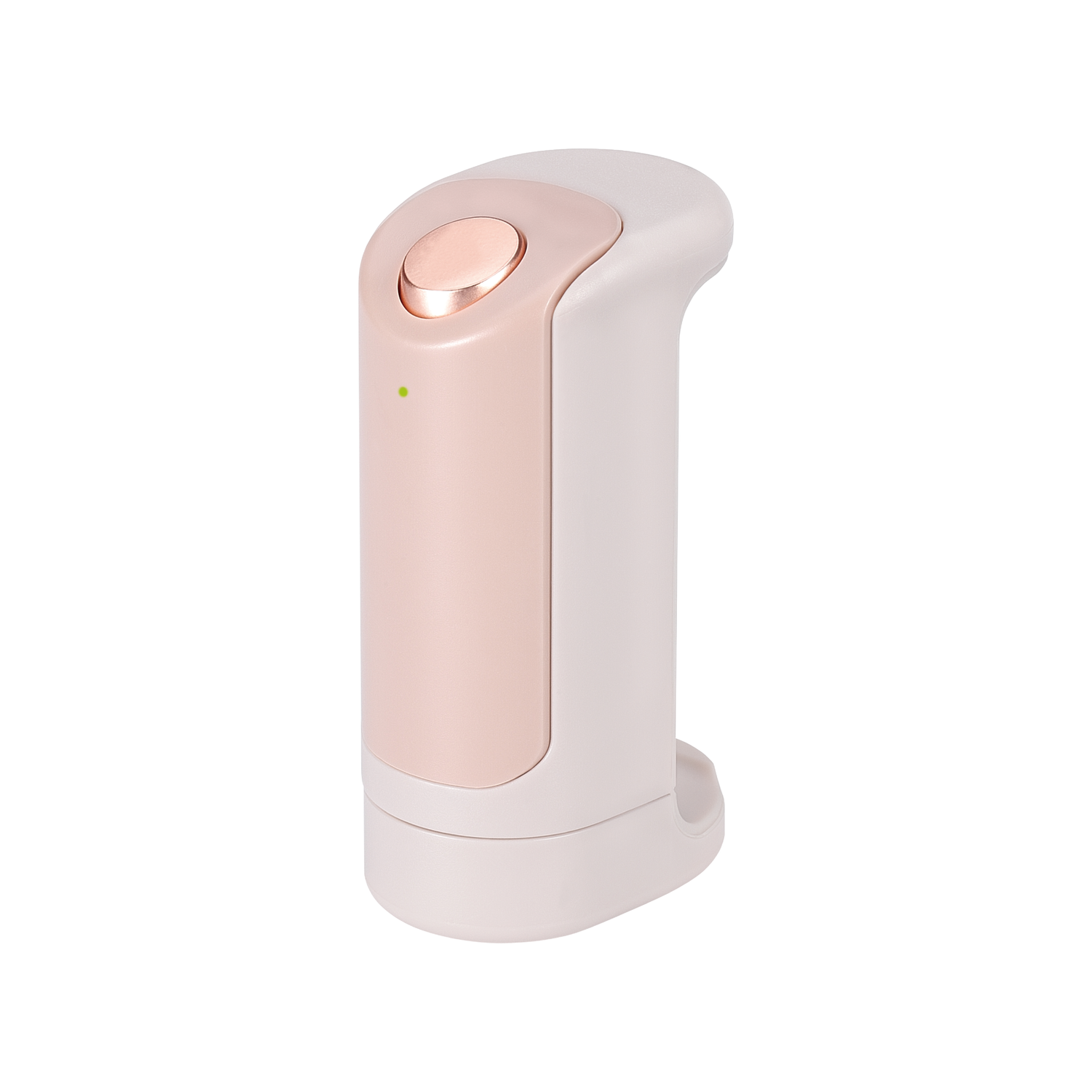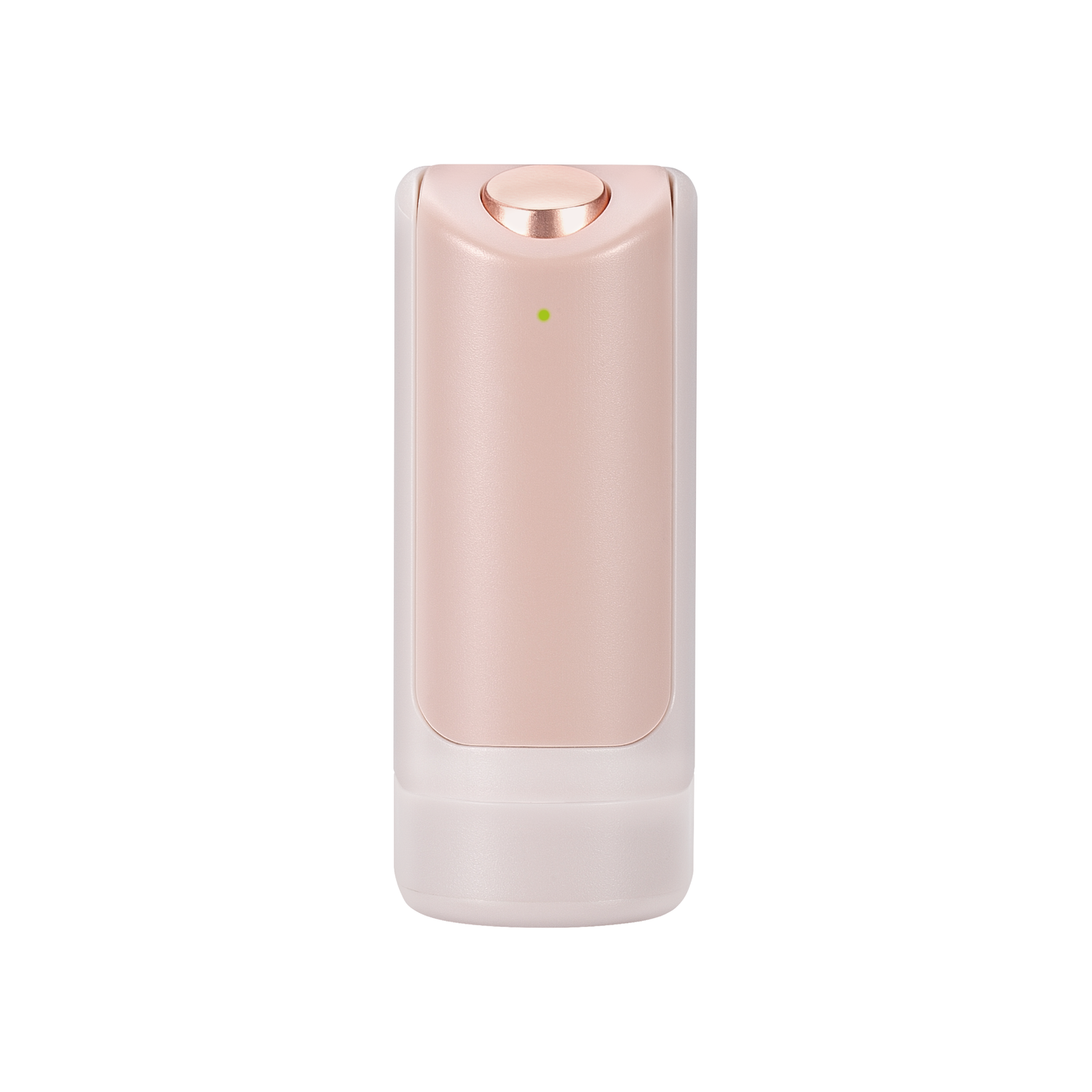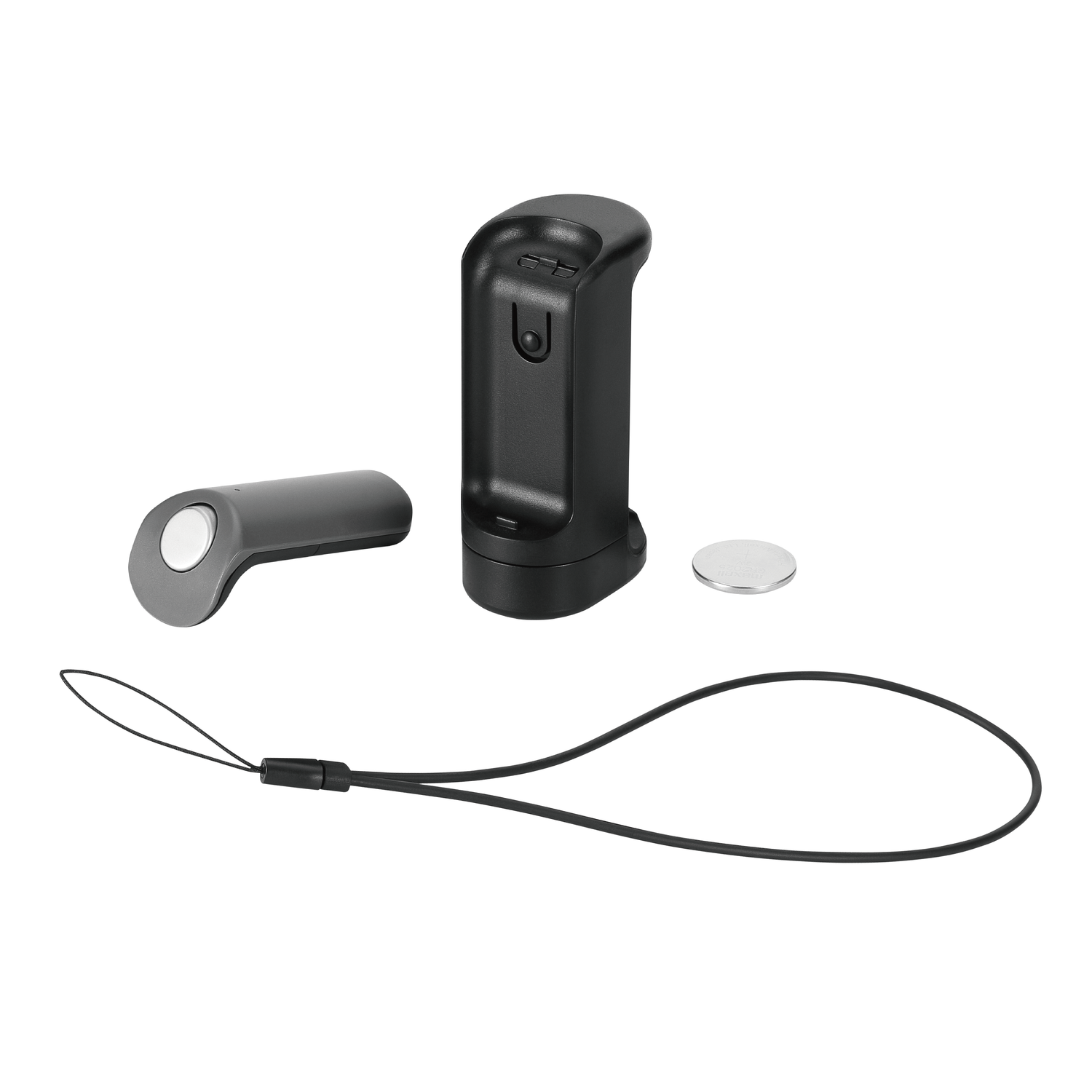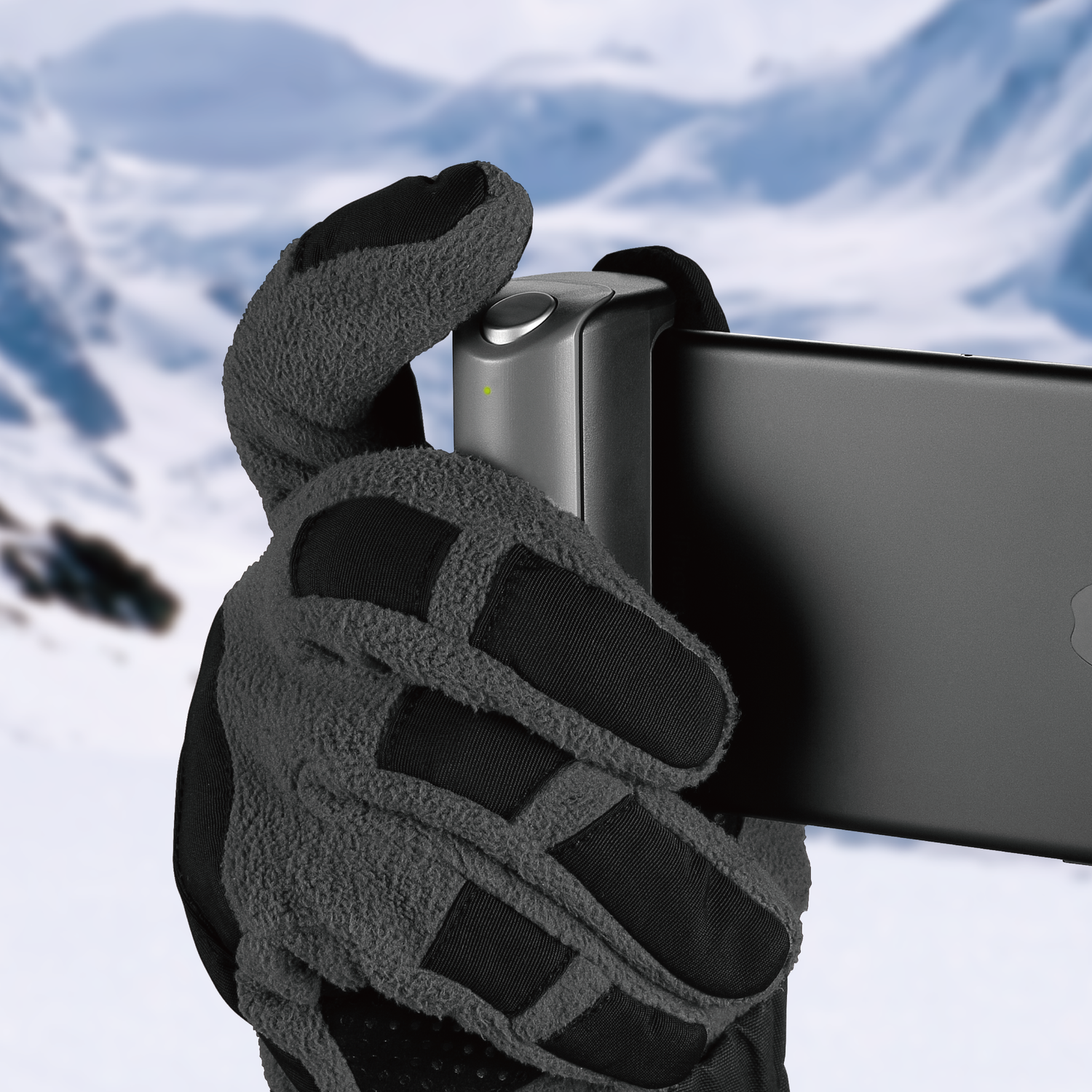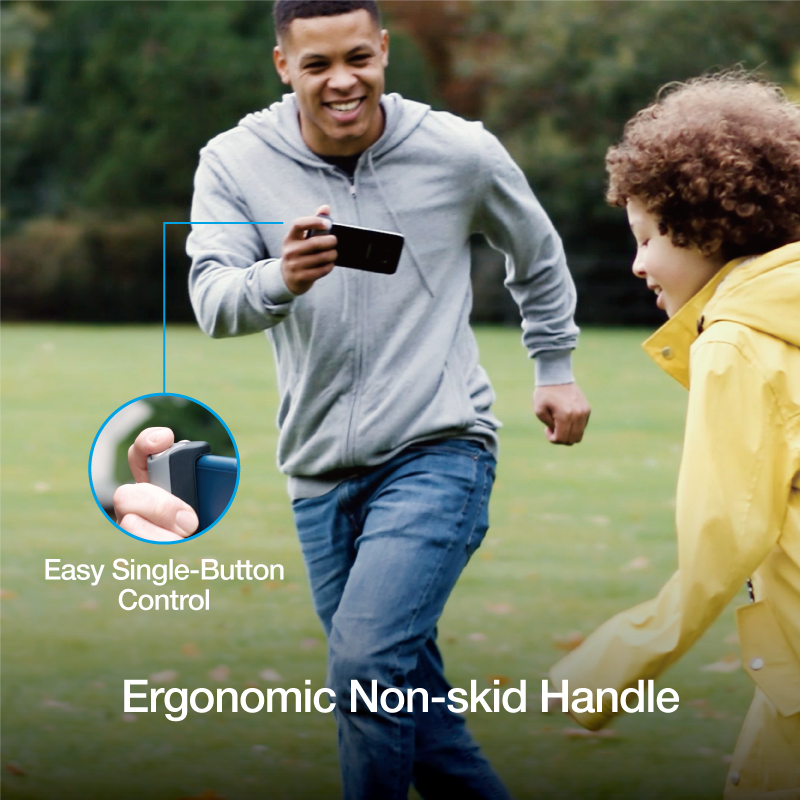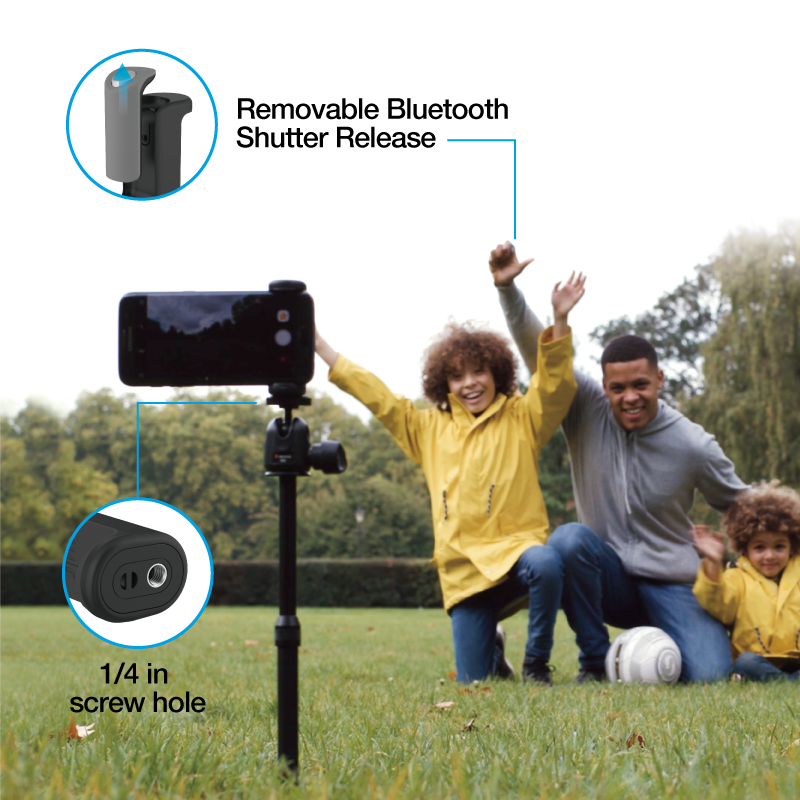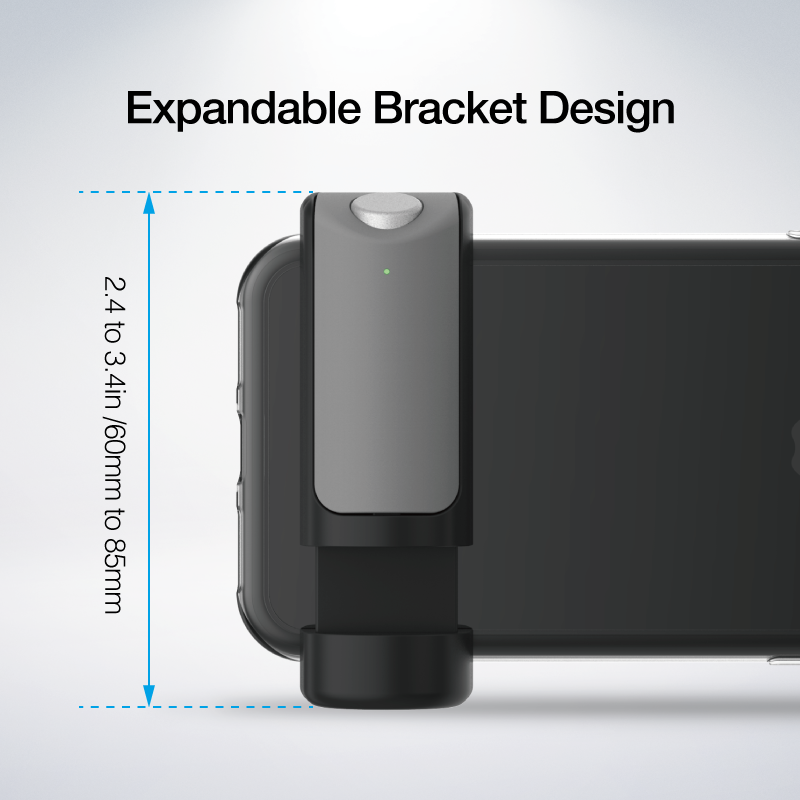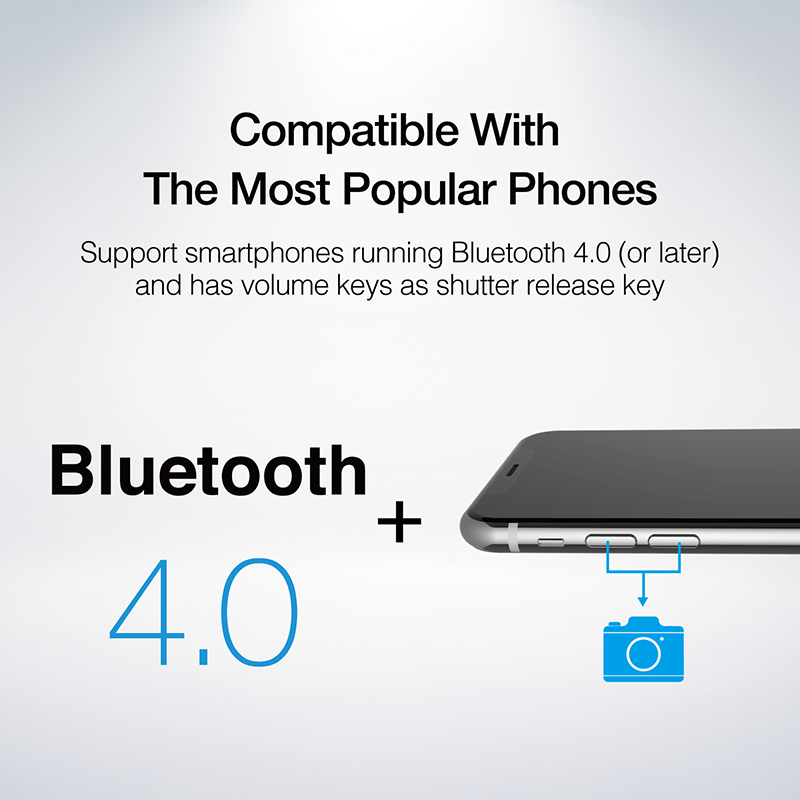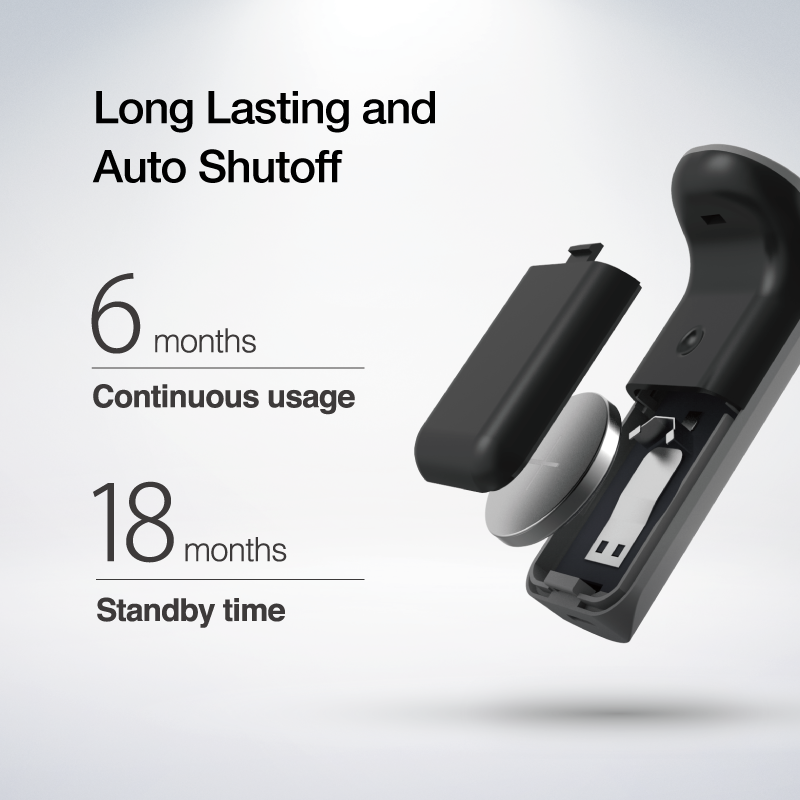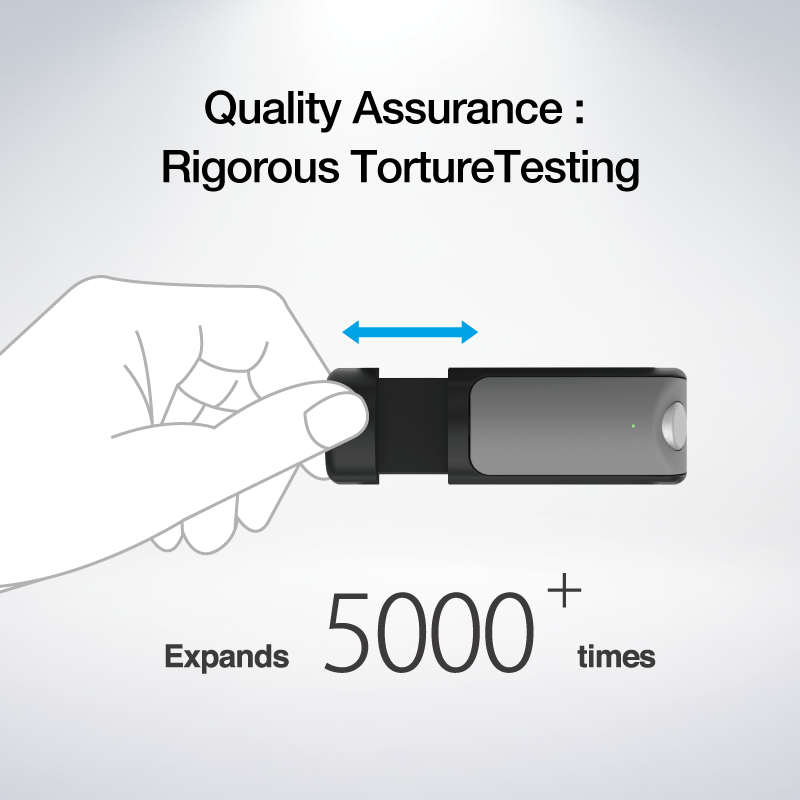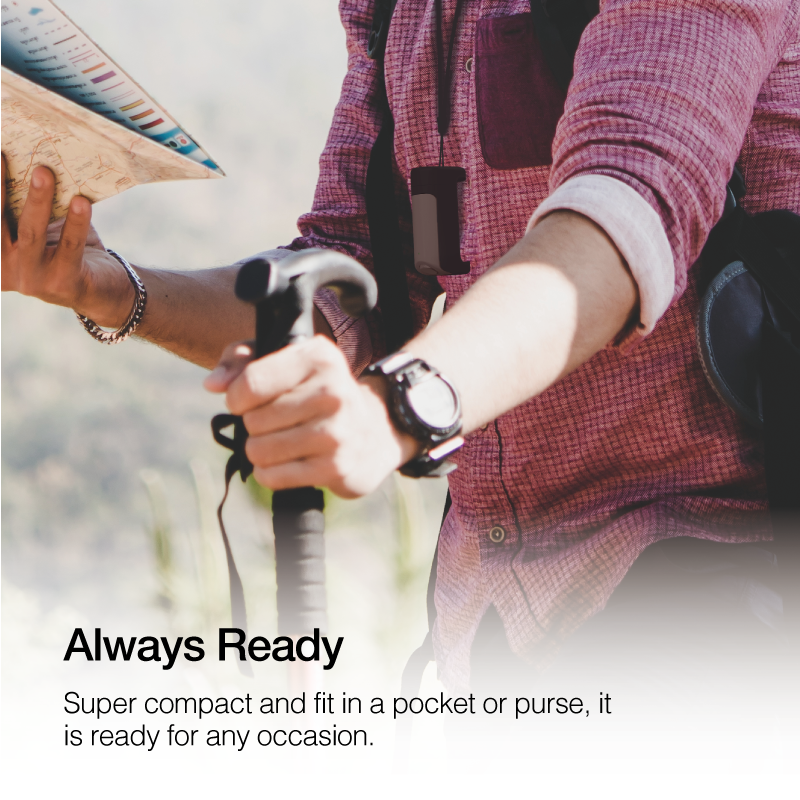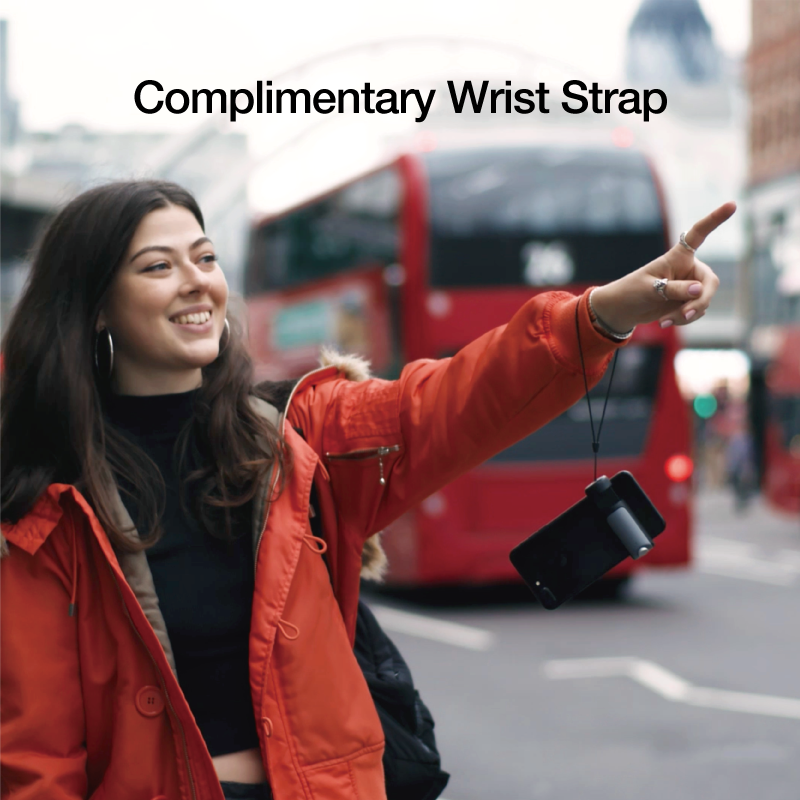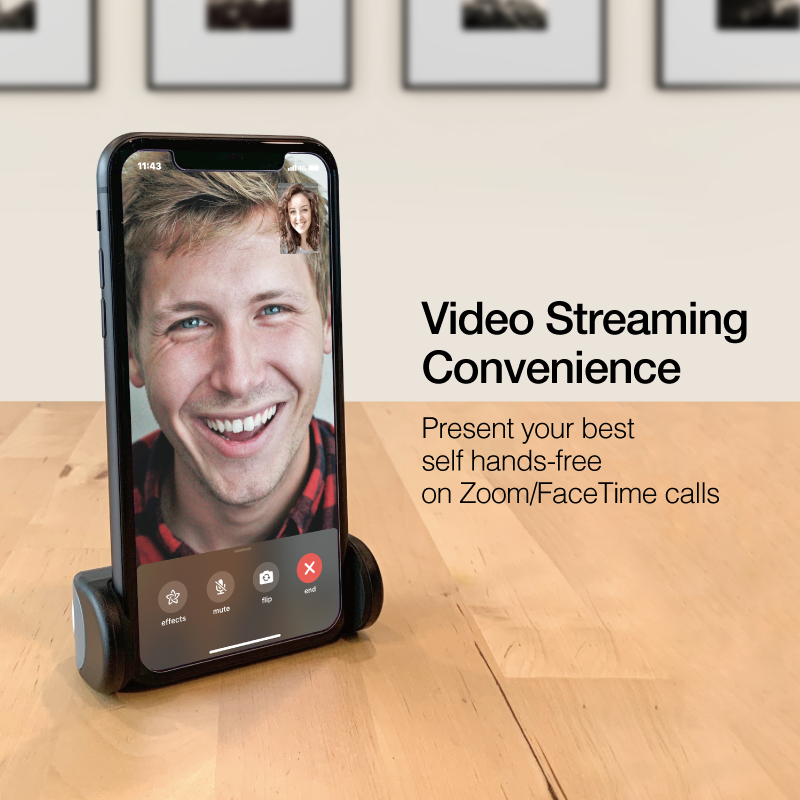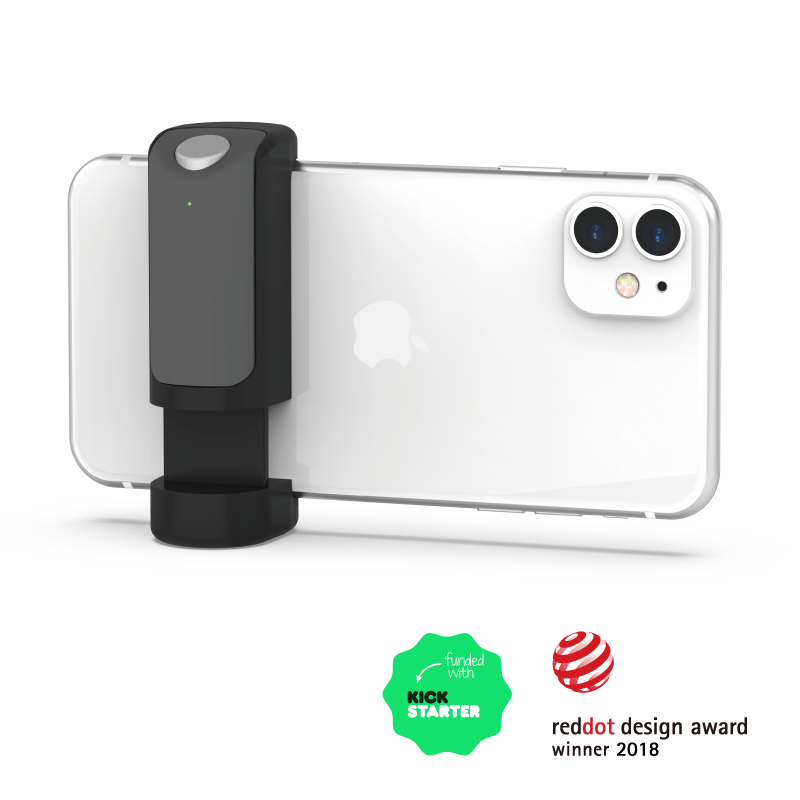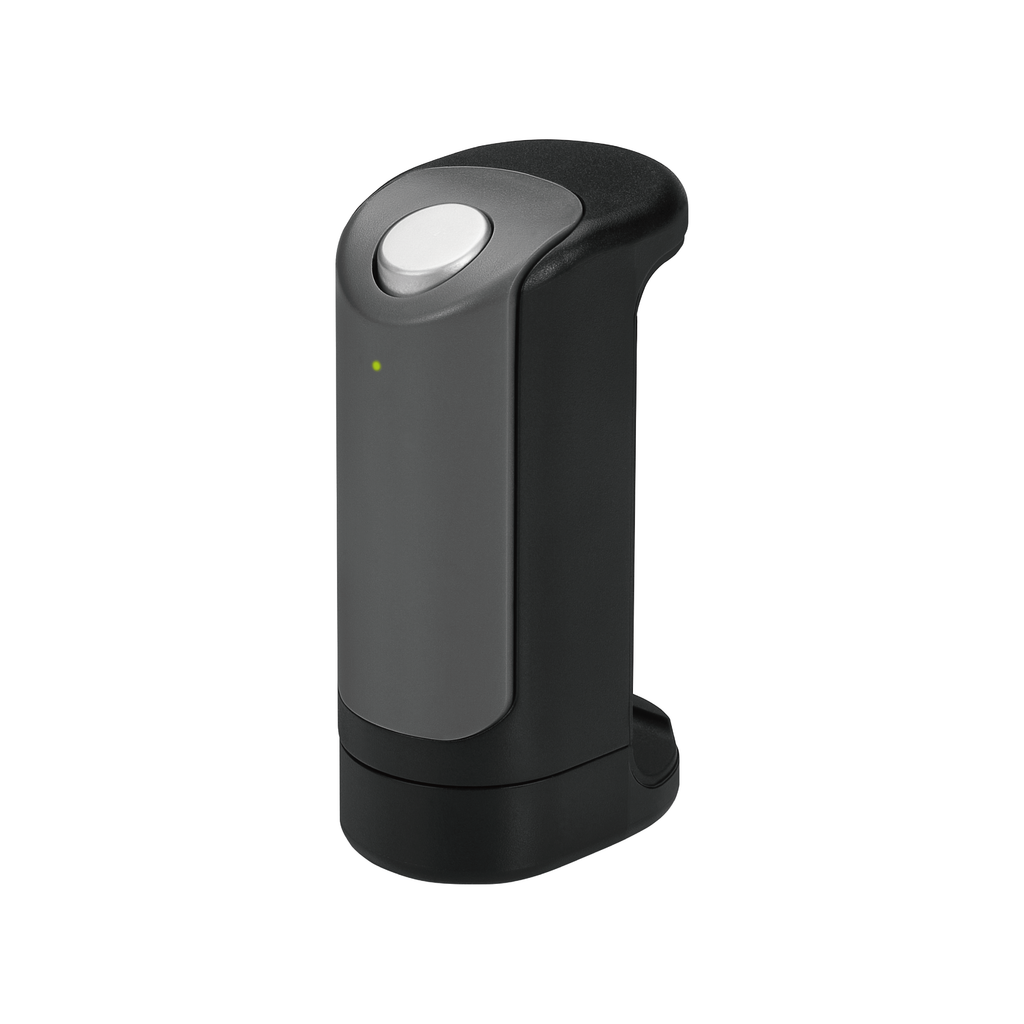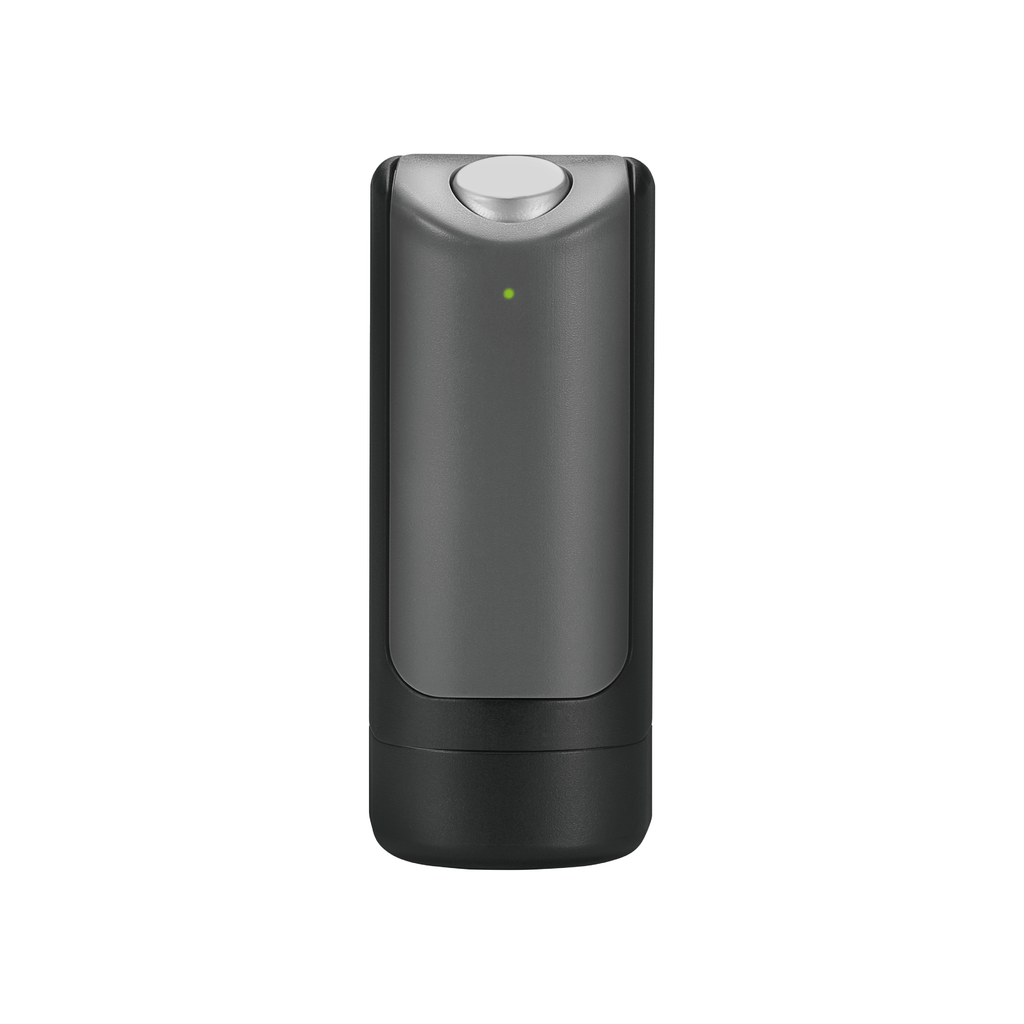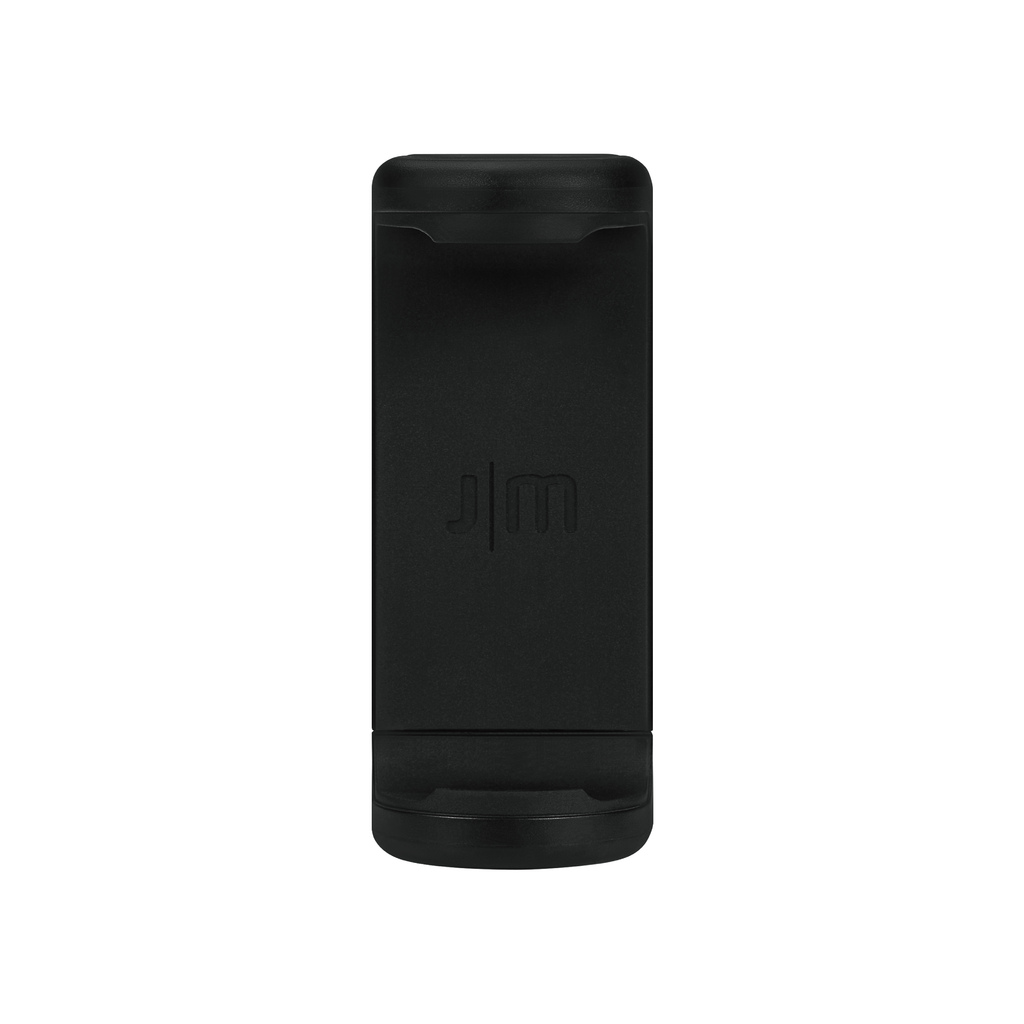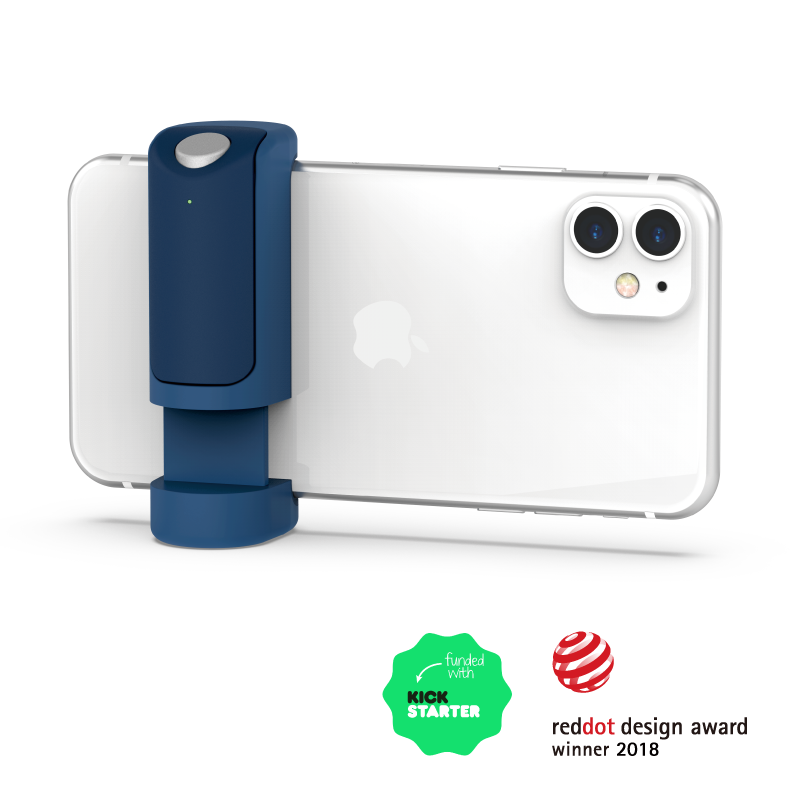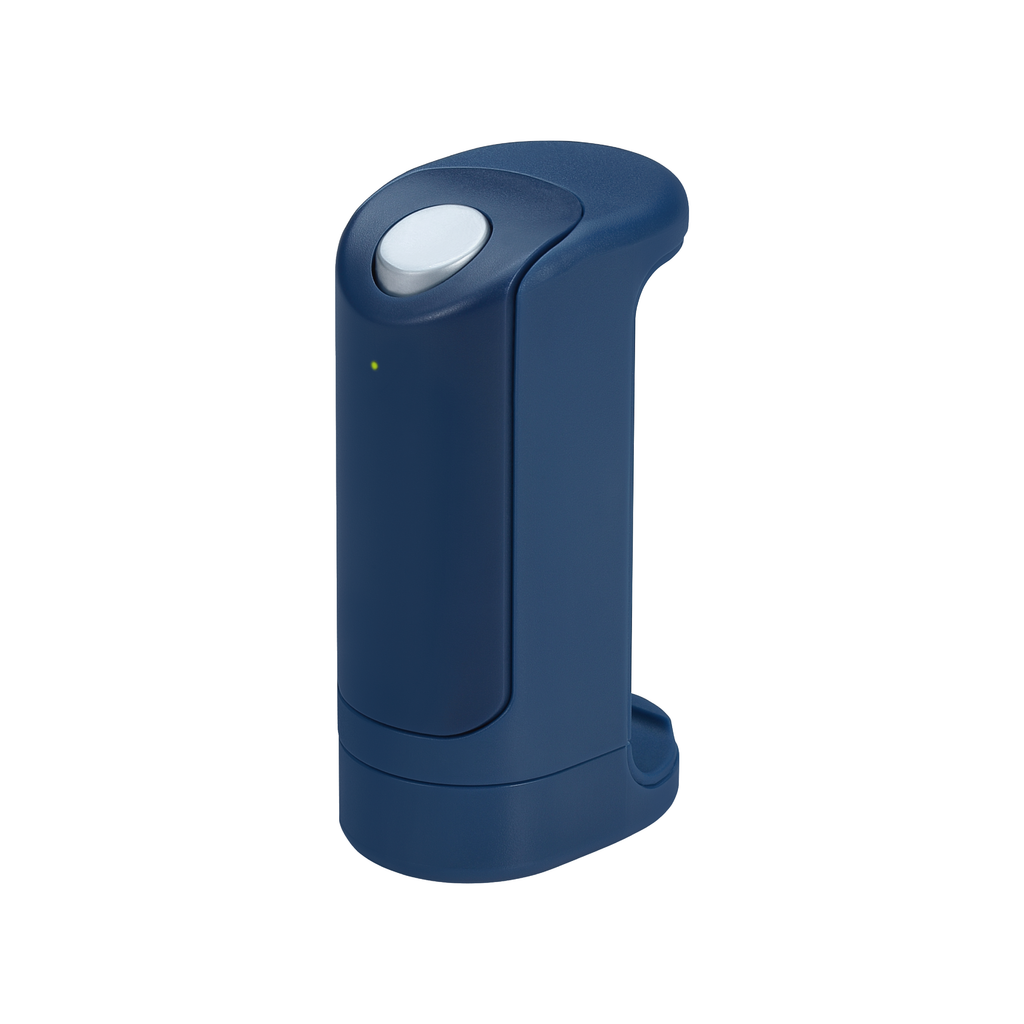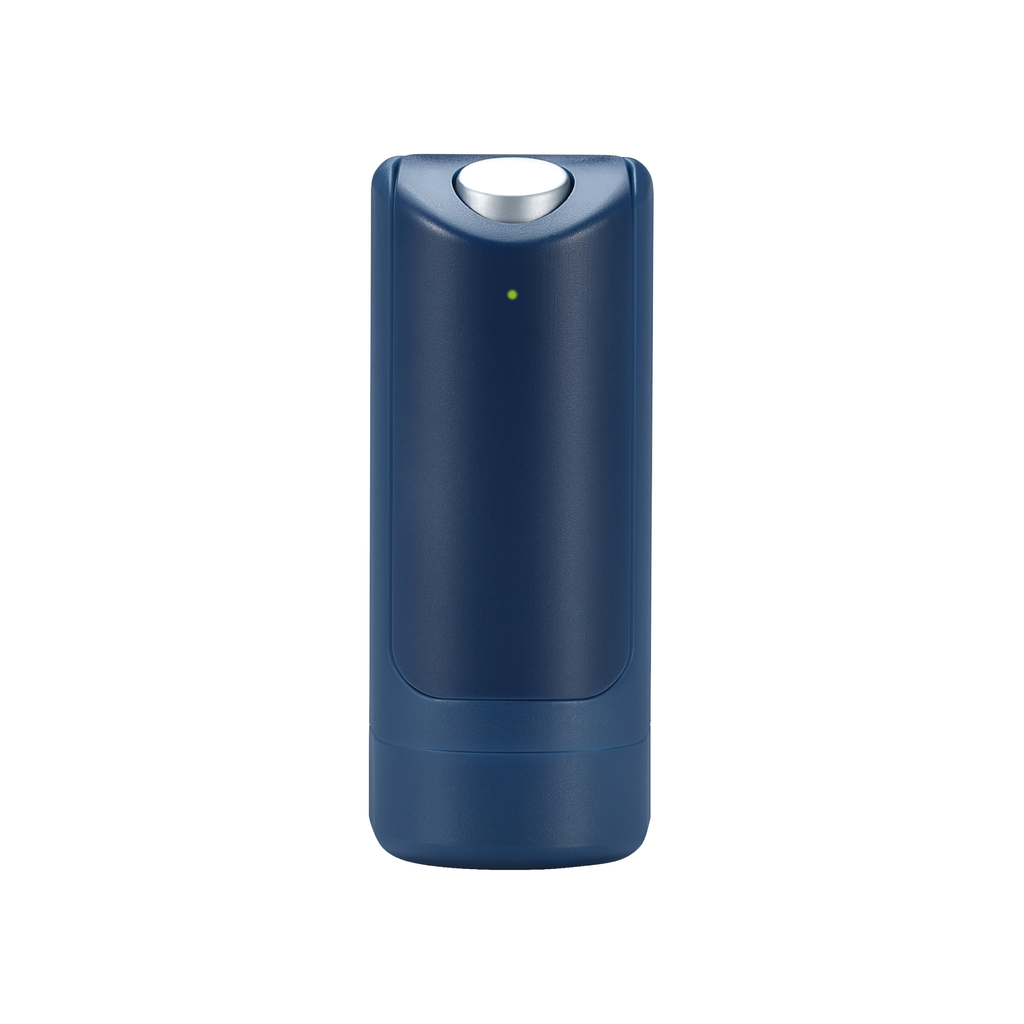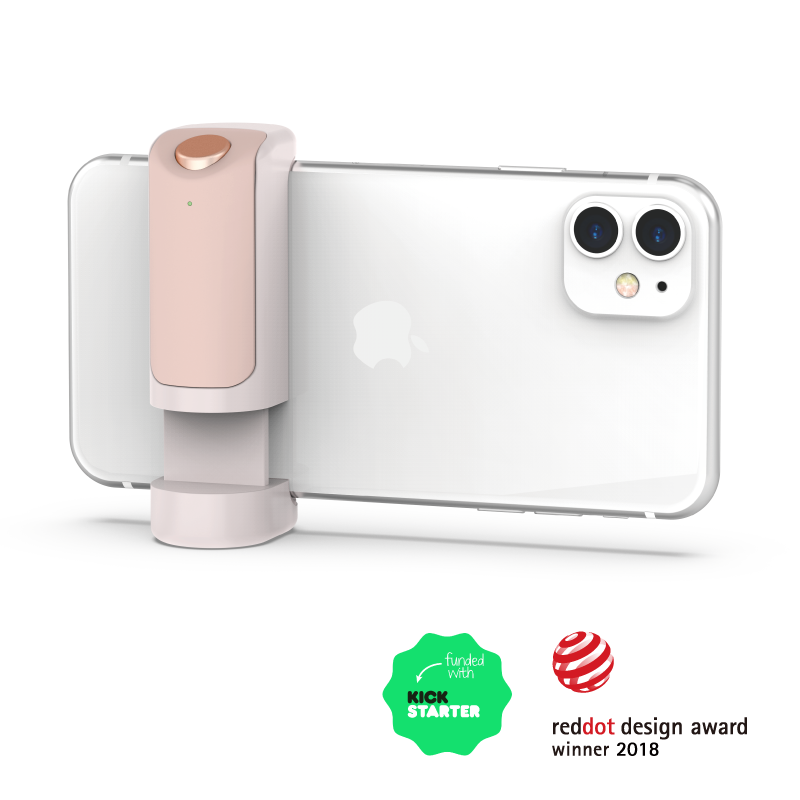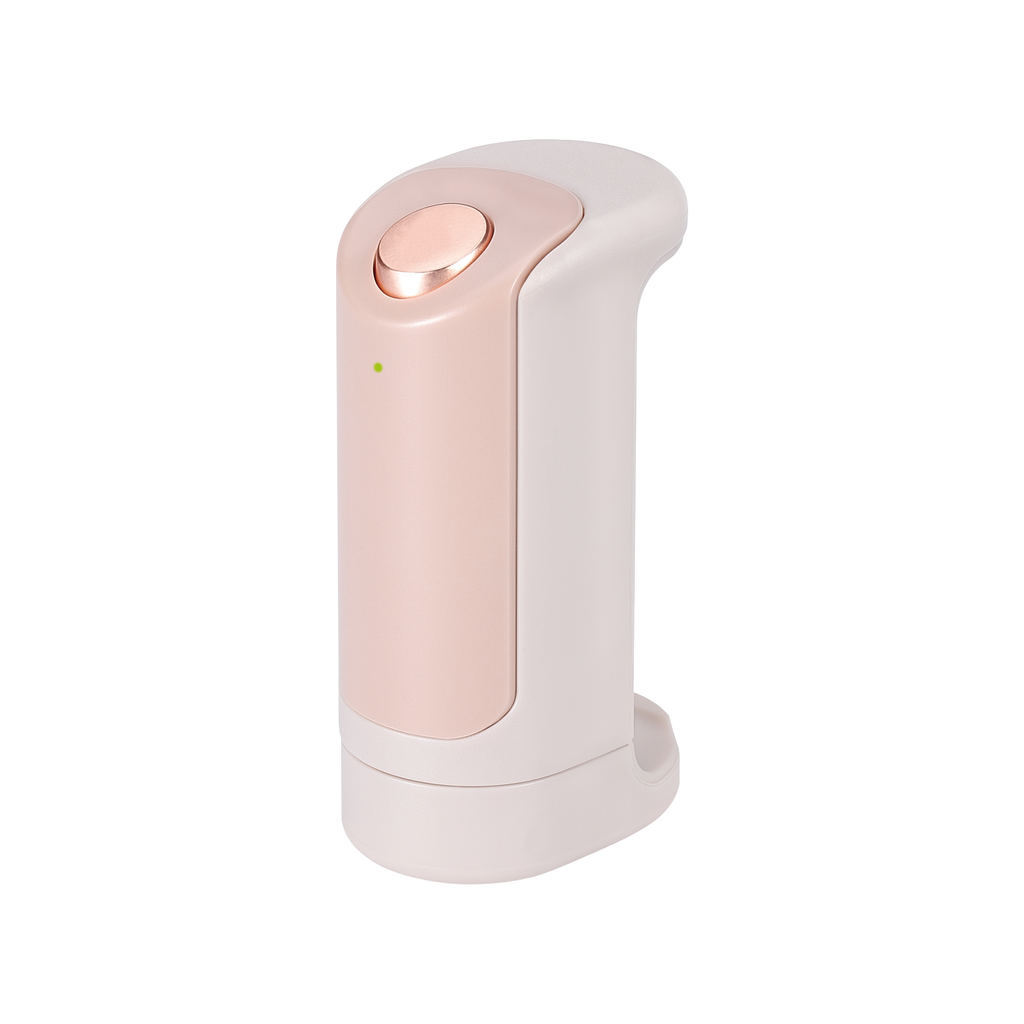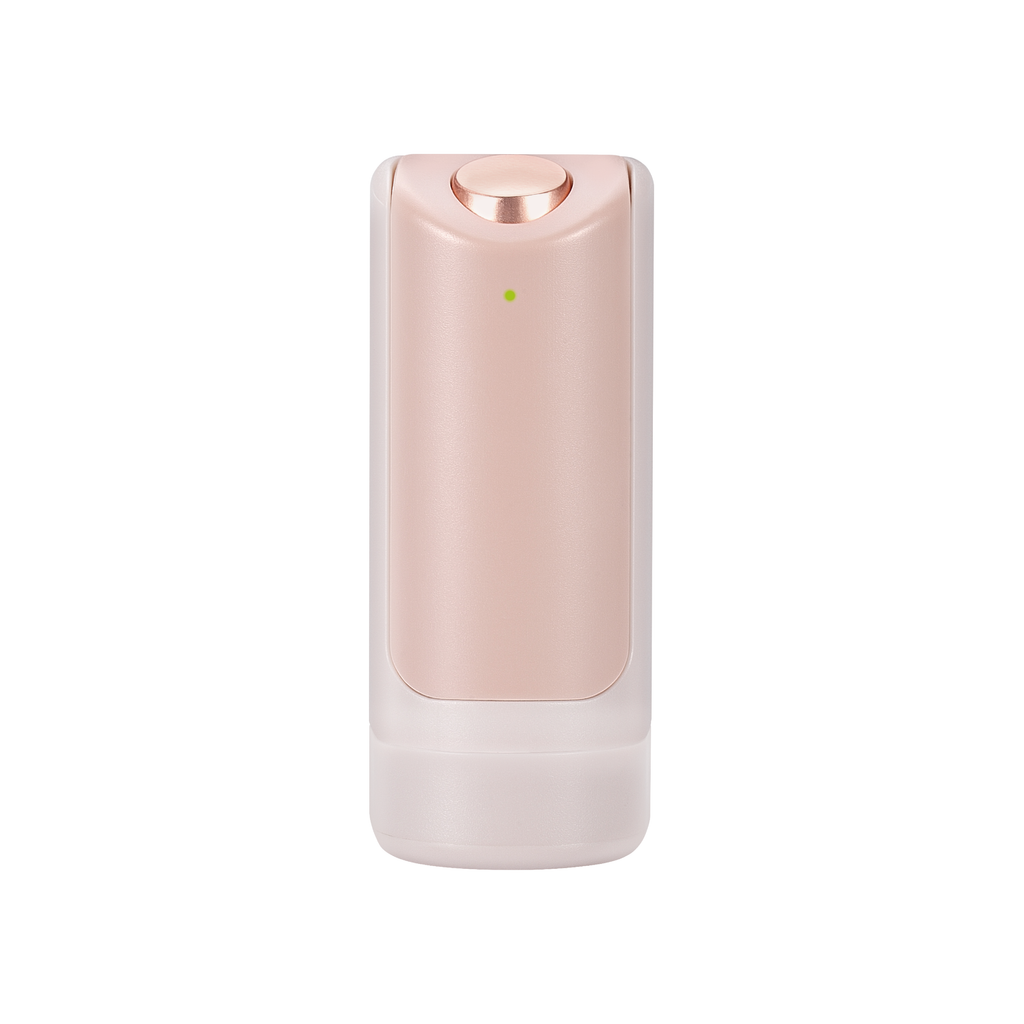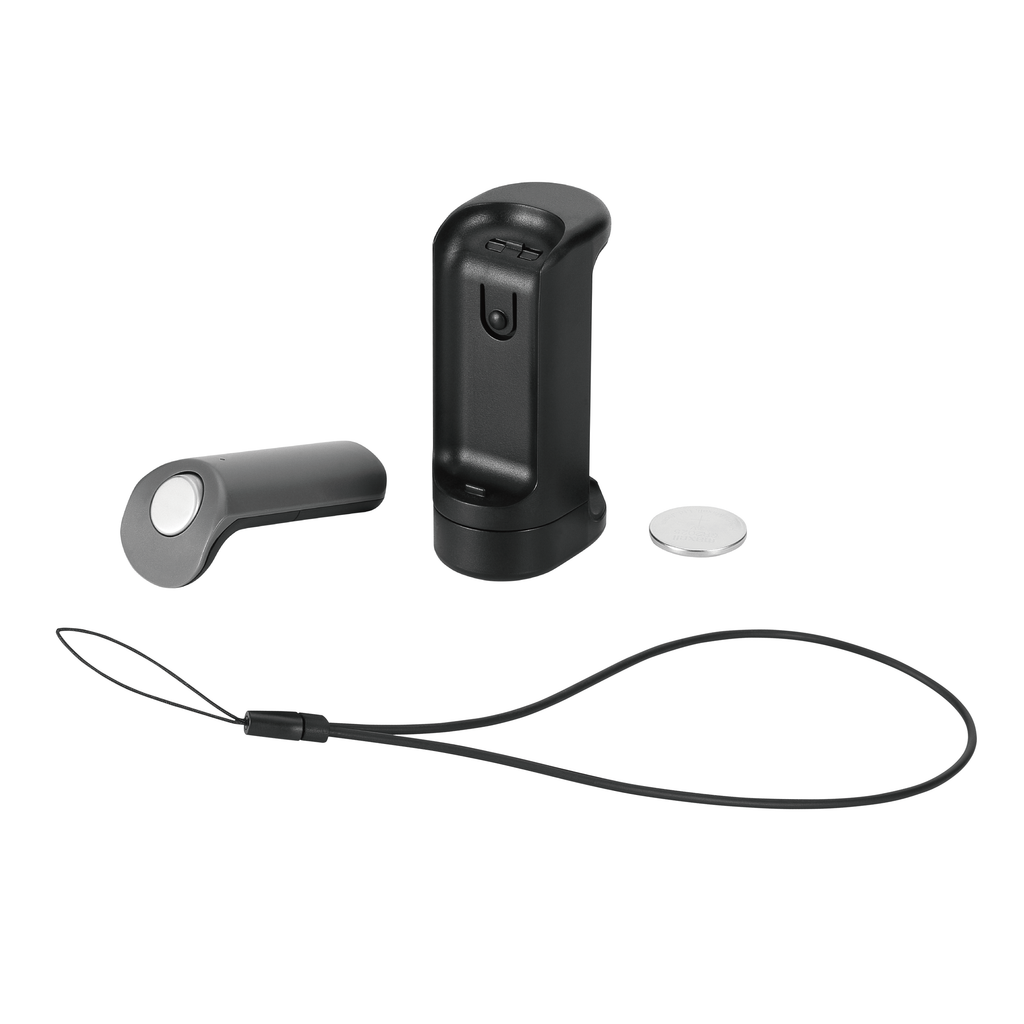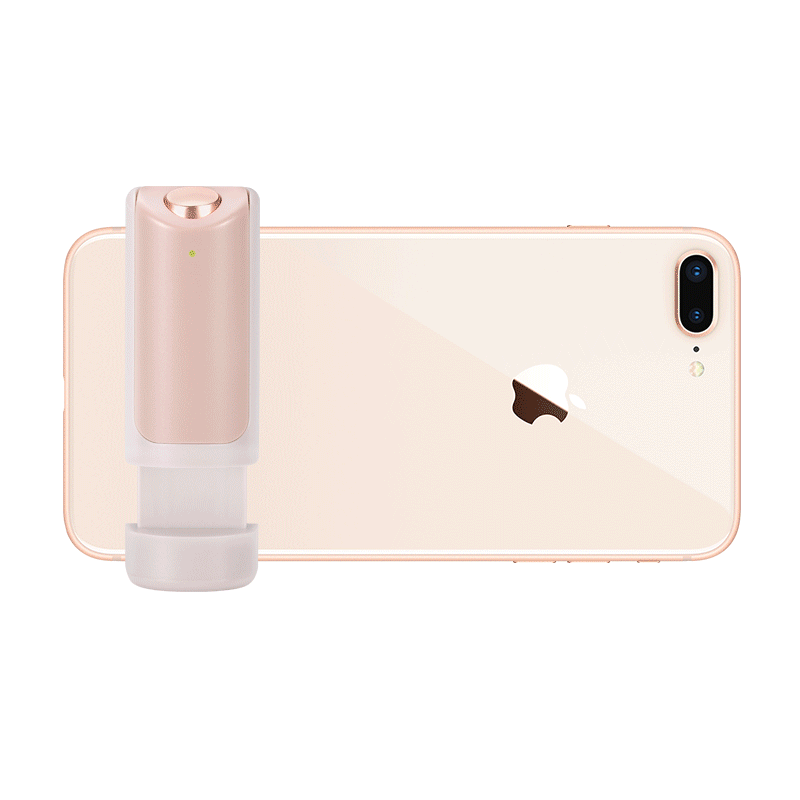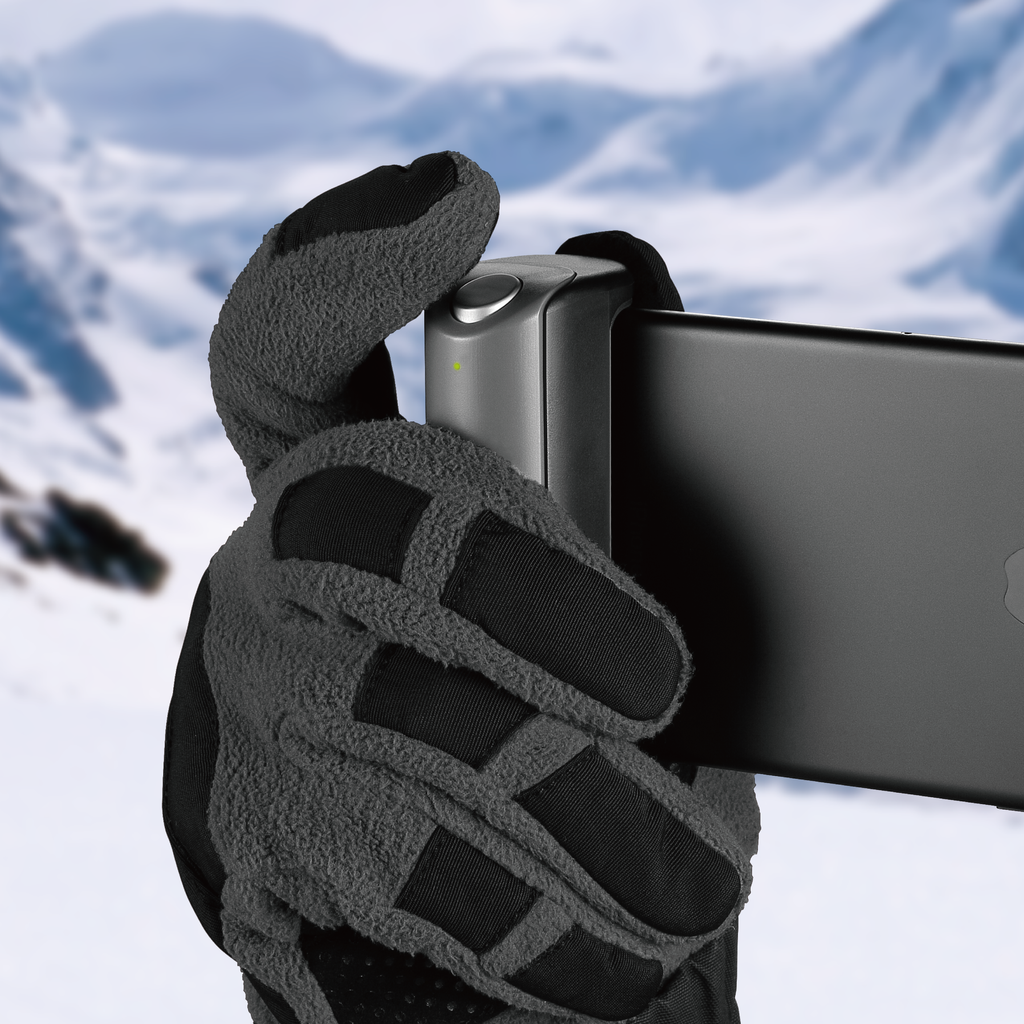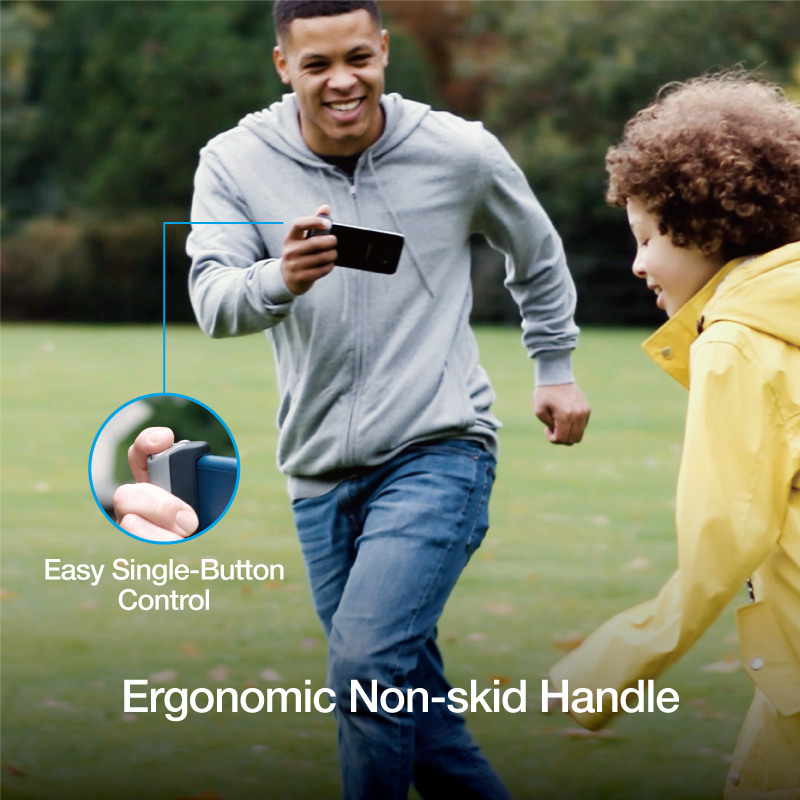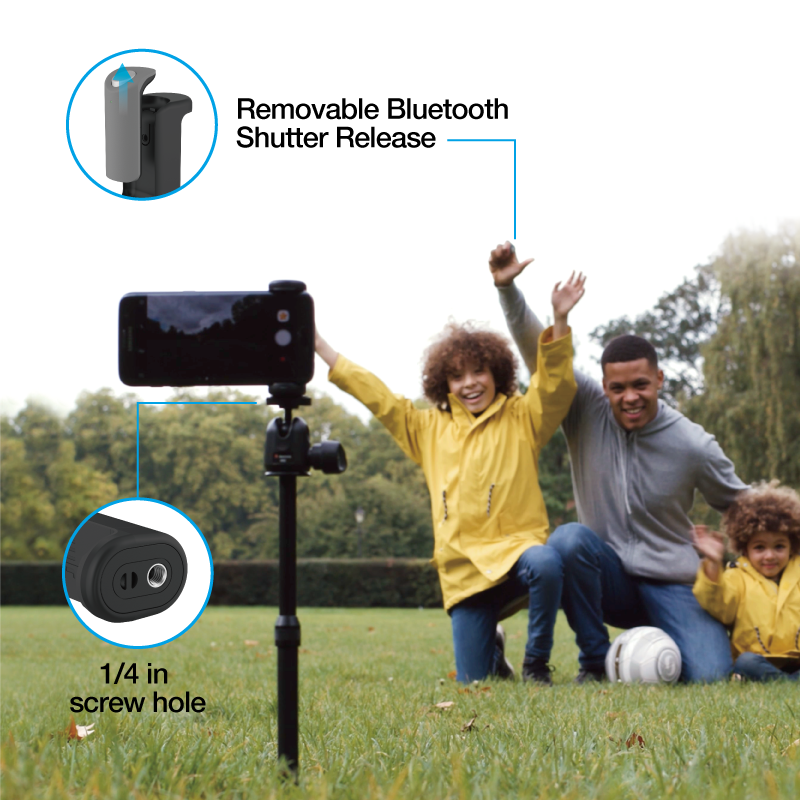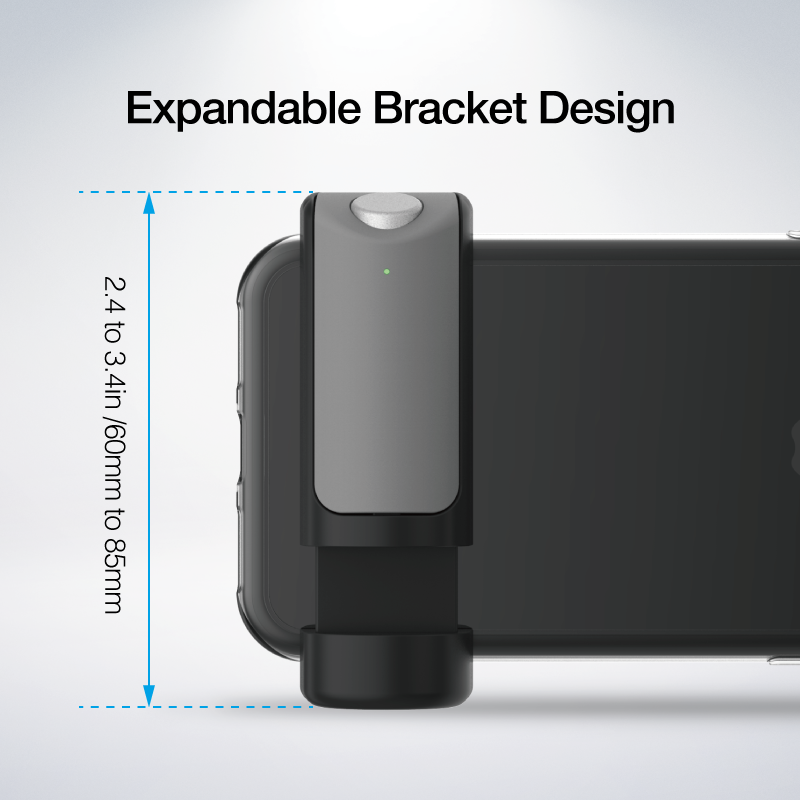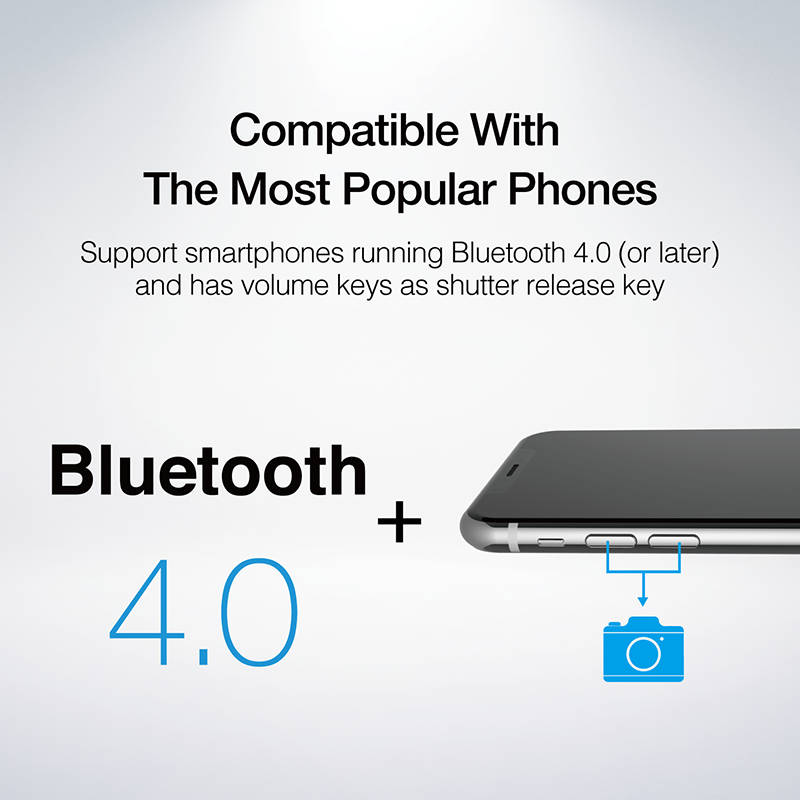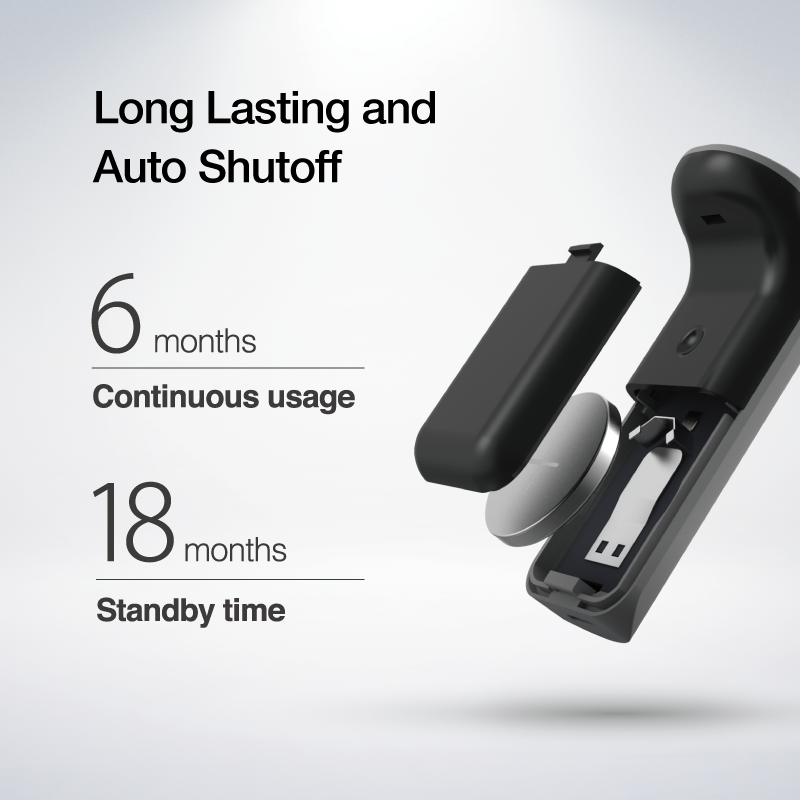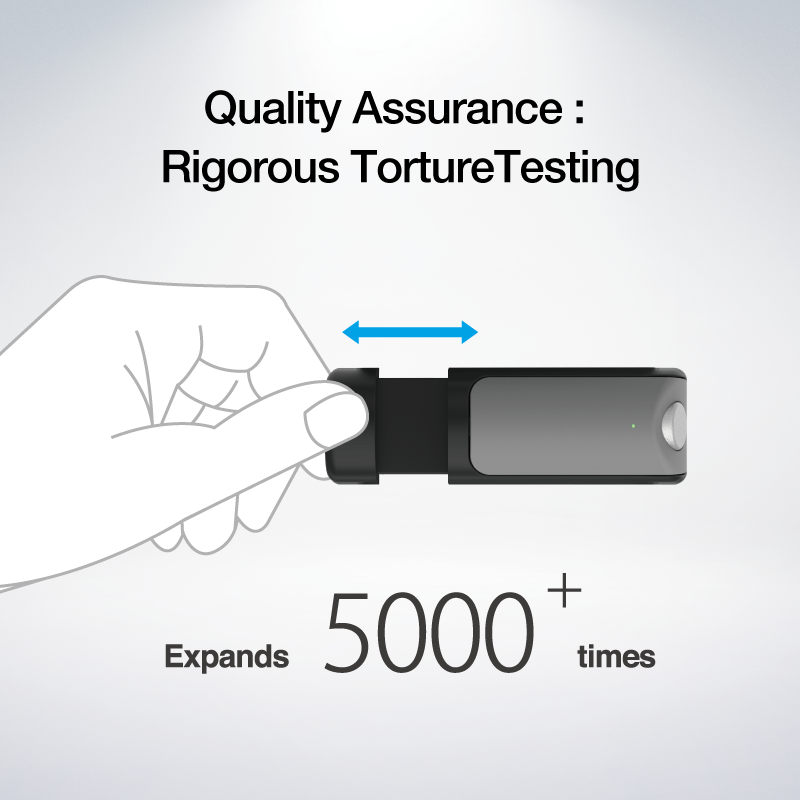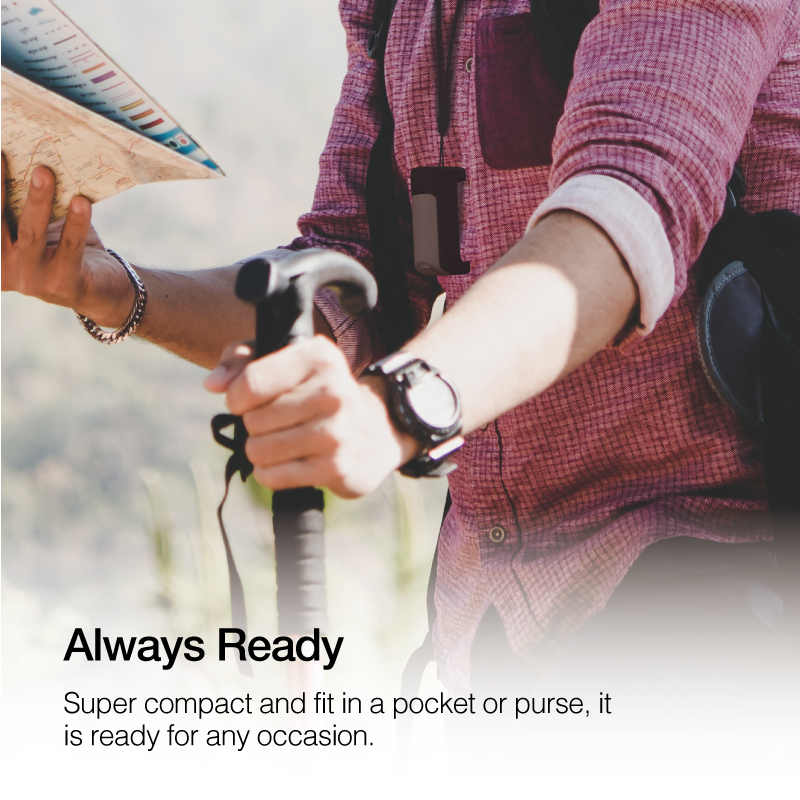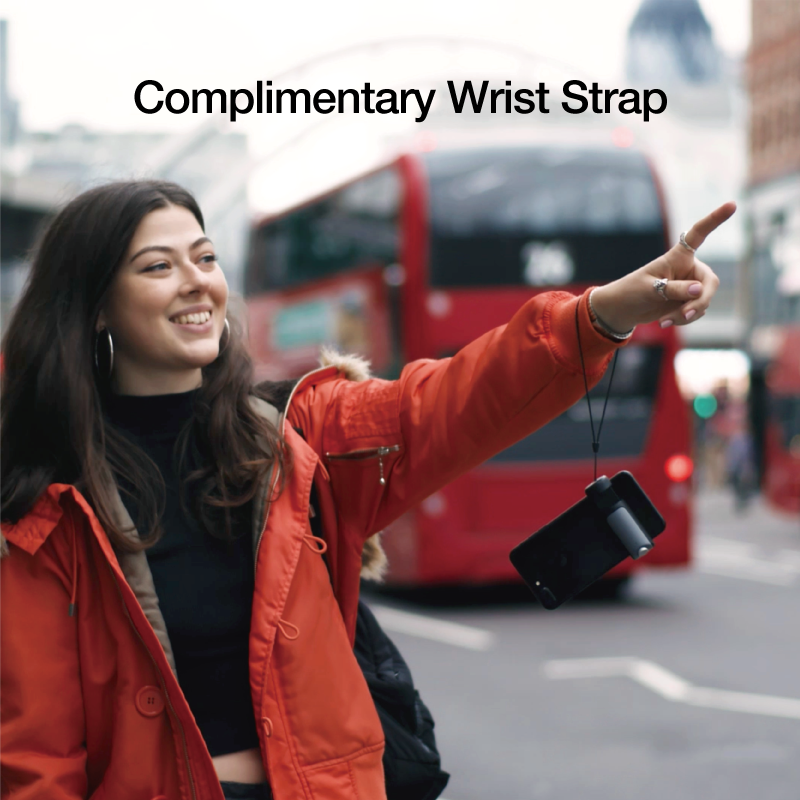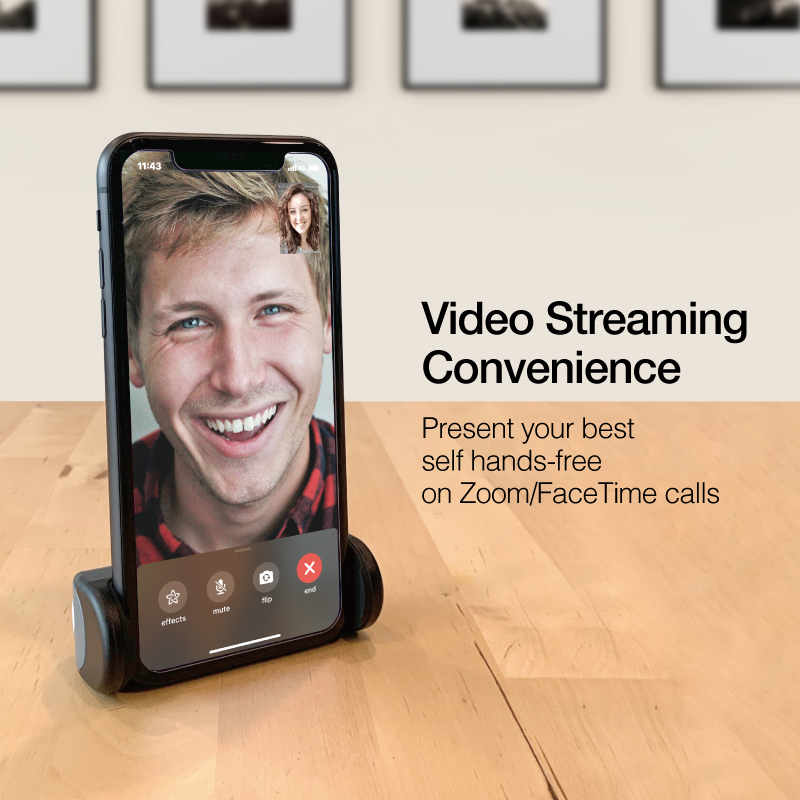 On Sale
ShutterGrip™
*Due to transport restrictions placed on lithium batteries by some countries and carriers, we may not be able to include a CR2032 coin battery in the package. In that case, you can buy it locally at drug stores or supermarkets.
The grab-and-go camera control for your smartphone
ShutterGrip instantly transforms your smartphone into a serious camera. It uses a tensioned grip to attach to almost any smartphone - case or no case - and provides a solid, ergonomic handle and wireless shutter button. No more shaky shots or photographic fumbles. With a tripod thread, lanyard hole and non-slip grip, ShutterGripTM make it easy to attach accessories. And the ingenious modular design allows you to remove the shutter button to use as a remote control for selfies, videos and time lapses - making this a must-have accessory for any true creative.
Model: GP-100BK/GP-100BL/GP-100GD
FEATURES
Non-slip ergonomic grip
Auto connection and auto power-off
Tripod thread and lanyard hole (wrist-strap included)
*Compatible with most iOS and Android smartphones including Apple iPhone and Samsung Galaxy 
*This product is warranted to be compatible with the OS and Bluetooth versions that it was designed for. New OS upgrades may cause incompatible issues that won't be covered by the warranty. 
DIMENSIONS
BOX CONTENTS
Just Mobile ShutterGrip™ * 1
Hand Strap * 1
CR2032 Battery * 1
Instruction Sheet * 1
*COMPATIBILITY
Apple: iPhone 13 Pro Max, iPhone 13 Pro, iPhone 13, iPhone 13 mini, iPhone 12 Pro Max, iPhone 12 Pro, iPhone 12, iPhone 12 mini,

iPhone 11 Pro Max, iPhone 11 Pro, iPhone 11, iPhone XS Max, iPhone XS, iPhone XR, iPhone X, iPhone 8/8 Plus, iPhone 7/7 Plus, iPhone 6s/6s Plus, iPhone 6/6 Plus, iPhone SE2,iPhone SE

SAMSUNG: S10/S10 Plus, S9/S9 Plus, 

S8/S8 Plus, S7 edge, Note 9, Note 8, Note 5, J7 Prime, J7 Plus, J7 Pro, S8, S8 Plus, A8 Star, A7, A6+

Google: Pixel 2, Pixel 2 XL, Pixel

Nokia: nokia 8, nokia7+, nokia 6.1, nokia 6

LG: 

V30, V20, G6, Q6, Stylus 3, K10 2017 

ASUS: 

Zenfone Ares, 

Zenfone 5Z, 

Zenfone 5Q

, 

Zenfone 5, 

Zenfone 4 Selfie

, 

Zenfone 4, Zenfone 4 Max, Zenfone Max Plus, Zenfone 4 Pro, Zenfone 3 

HUAWEI: Nova 3E,Y7, Mate10/10 Pro, Mate 9/9 Pro, P20 Pro, P20, P10 Plus, P9 Lite, P9/P9 Plus 

OPPO: R17 Pro, R17, R15 Pro, R15, R11s/R11s Plus, Plus, AX7 Pro, A77, A75, A75s, A73 

Mi: Mi Note 5, Mi Note 2, Mi MIX 2S, Mi MIX 2, Mi A2, Mi A1, Mi 8/Mi 8 Pro, Mi 5, Mi 6, Redmi 6, Redmi Note 5, Redmi Note 6 Pro, Redmi 5 Plus, Pocophone R1

HTC: Desire 10, one X10, One A9s, U Ultra

*This product is warranted to be compatible with the OS and Bluetooth versions that it was designed for. New OS upgrades may cause incompatible issues that won't be covered by the warranty. 



NOT Recommended For Use With:

HTC: U11, U11+
OPPO: R11, R9s
Mi: Redmi Note 4X
Motorola: Moto G7, Moto G5, Moto G5 Plus
---
The verdict is in. The critics loved it!Here are what the media have to say about ShutterGrip,

"A must-have for your iPhone toolkit."
- AppleWorld today

"5-Star! My pictures are not blurry anymore"
- The Gadgeteer

"4-Star. Improve your selfies."
- iPhone Life Magazine

"Never miss the perfect shot with the Just Mobile ShutterGrip"
- Gear Diary

"Using the ShutterGrip is a dream."
- GStyle Magazine
---
FAQ


Q: Is ShutterGrip compatible with a smartphone in a case?
A: Here is the spec for the bracket when fully expanded:
Bracket width (max): 3.4in/85mm 
Bracket depth (max): 0.6in/12.7mm 
If your smartphone (with/without a case) is within these dimensions, it will fit nicely.

Q: What kind of battery does ShutterGrip use? How do I replace it?
A: ShutterGrip uses CR2032 disc battery that is readily available in supermarkets and stores. Remove the Bluetooth Shutter Remote. Press and slide down on the battery cover. Remove and replace the battery inside.
Q: How long will the battery last?
A: A new battery will last up to 180 days, based on 500-presses per day. Useful life will be longer or shorter depending on varying user habit and usage circumstances.

Q: Is ShutterGrip usable left-handed?
A: ShutterGrip is usable regardless of your hand orientation. Clip ShutterGrip on either end of your smartphone and find the hand grip that best suit your preference.

Q: Is ShutterGrip suitable for video taking?
A: ShutterGrip provides the most stable and comfortable grip that allows you to handle your smartphone even on the move.

Q: Does ShuttleGrip have a wrist strap?
A: ShutterGrip includes a complimentary copper-core wrist strap that provides added security and peace of mind, while you capture your moments.

Q: How do I know if my smartphone has compatible support?
A: Compatible smartphone must be iPhone running iOS 9 or later, or Android running 5.0 or later. The smartphone must support Bluetooth v.4.0 (or higher) and already uses volume key(s) as shutter key in camera mode. If pressing your volume key doesn't take a shot in the camera mode, look in the phone settings for ways to turn this function on.

Q: How long is ShutterGrip's warranty?
A: ShutterGrip includes a one-year warranty. Present proof of purchase to get warranty support worldwide.

Q: How do I turn ShutterGrip off?
A: ShutterGrip automatically turns itself off after 3 min of idling, so there is no on/off switch to worry about. After it is turned off, a press of the button will wake up ShutterGrip and attempts to connect to your paired smartphone again, automatically.

Q: Is ShutterGrip compatible with Google Pixel 2 XL? The pixel 2 XL has Active Edge so I wonder if ShutterGrip can function without triggering it.
A: ShutterGrip will trigger Active Edge if the ShutterGrip is squeezed. Active Edge can be turned off at the settings.

Q: Sony Xperia Z5 uses volume keys to zoom while in photo mode and has its own photo button. Does it mean ShutterGrip won't work with Z5?
A: Sony Xperia Z5 can be made compatible with ShutterGrip if you set the volume key to work as photo button instead of zoom button. However, that would duplicate the function of Z5's built-in photo button. So it does seem like ShutterGrip is redundant for Z5, but it will work. The other scenarios where ShutterGrip will benefit are if you use it as a left-handed palm grip, or if you must have a physical palm grip. The good point is that, despite all mentioned, ShutterGrip is useful for other family members who are not using a Z5, or if you grow to use other phones in the near future, the ShutterGrip will continue to work. The universal appeal of ShutterGrip makes it useful in many ways.
Q: My Galaxy Note 8 volume buttons only activate the zoom in/out function. I reset the settings as instructed by the package but it is still only zooming. Do you have an alternate solution?
A: For Android phones like Note 8, and S6, ShutterGrip requires the volume keys of your smartphone to be set as "Take Pictures" to work. Presently, your Note 8 is set to use the volume keys as "Zoom in/out" function. Go into camera settings and look for "Volume Key function" and set it to "Take Pictures" instead.
Q: Why is my phone's screen keyboard not showing up when ShutterGrip is connected?
A: For iPhone, press the ShutterGrip shutter button again and the keyboard will appear.
A: For Android, go to the Settings/General Management/Language and input/Physical keyboard, and turn on "Show on-screen Keyboard"
Q: Can ShutterGrip pair to multiple phones? i.e. Can I share one ShutterGrip with multiple family members?
A: Yes. ShutterGrip can pair to multiple phones, but it can only connect to one phone at a time. If ShutterGrip is connected to phone A, phone B will not be able to connect to the same ShutterGrip even if it had paired before. Phone B can connect to the ShutterGrip only when Phone A disconnects with the ShutterGrip first.
Q: Can multiple ShutterGrip pair to one phone? i.e. Can multiple ShutterGrips control shutter release of the same phone?
A: Yes. Multiple ShutterGrips can pair to the same phone, and each ShutterGrip will appear in the Bluetooth device list in Settings. But only one ShutterGrip can be connected to the phone at any one time. The other ShutterGrips will not be able to connect simultaneously while existing ShutterGrip connection is present.
Q: Does ShutterGrip support half-press vs full-press? How to prevent the burst mode?
A: ShutterGrip button does not support half-press. Each press of the button is the same simple response, regardless you hold it half way or full way down, for a split of a second or a full second. If you press and hold the button too long, iPhone Camera app may trigger the burst mode. Try to always press and release the ShutterGrip button quickly to prevent burst mode from kicking in. Or you can turn on the HDR mode on the Camera app to disable the burst mode.
Q: Does ShutterGrip support the burst mode when taking photos?
A: Yes. Press-and-hold the ShutterGrip button will trigger different behavior with different generation of iPhones.
For iPhone before iPhone 11/11Pro/11ProMax, press-and-hold will trigger the burst mode.

For iPhone
11/11Pro/11ProMax, press-and-hold will trigger video recording instead. (To get the burst mode, you'll need to press the shutter button "on the screen" and drag it to the left or right. This behavior change was dictated by Apple and not controlled by ShutterGrip.)