On Sale
ShutterGrip™ 2
This is pre-order. Estimated to ship late November.
ShuterGrip2 -The Bluetooth Pocket-Size Transforming Grip for Street Photography
"Got mine (black) today. Its one of the best thought trough products I ever got. It is of great quality and seems durable. That is a "take everywhere" item. Thank you JM for this."  -From Kickstarter Backer

"Received mine today in Hong Kong, works perfectly, exactly what I expected. Thank you very much JM."   - From Hong Kong Backer

"I received the product yesterday and I am delighted with the product. Superb finish and quality. Thanks again." - From Kickstarter Backer
"I received my new grip today. I supported you on the first one too. This new one is DA BOMB! I love it. It's a little tricky to figure out simply because it does so much more than the previous model. I am sure I will get familiar with it with use." - From Kickstarter Backer

We do this everyday – mobile photography. But whenever we want to take that one shot,  obstacles stand in our way.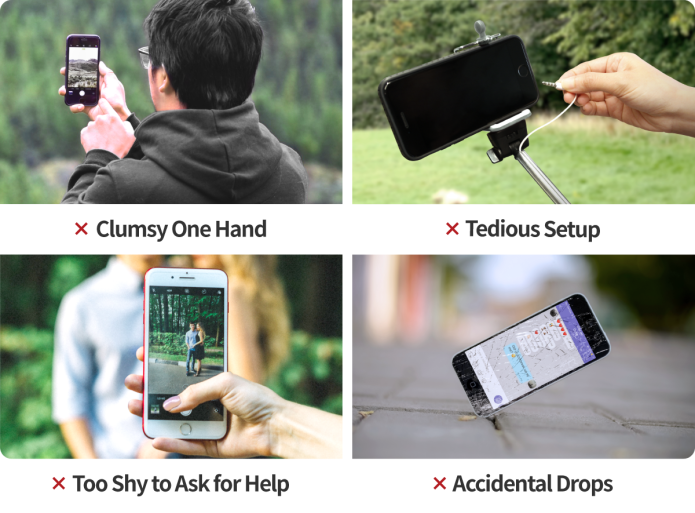 Ever since we released the original ShutterGrip™ a year ago, enthusiastic backers have been giving us valuable usage and product enhancement feedback. We took them to heart. Now, we are excited to unveil the second generation ShutterGrip™ with a brand new finish and more flexible ways of controlling the smartphone camera in your pocket.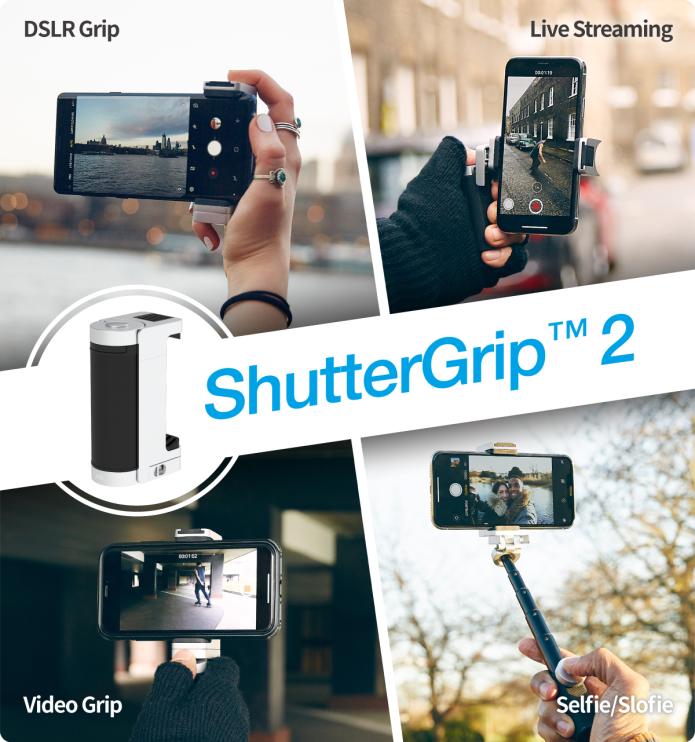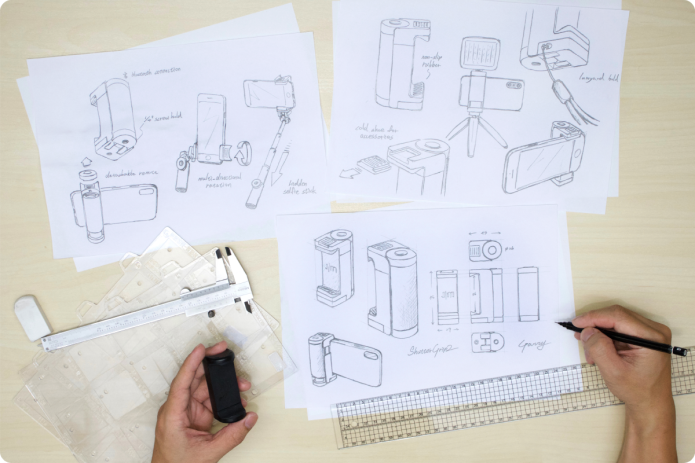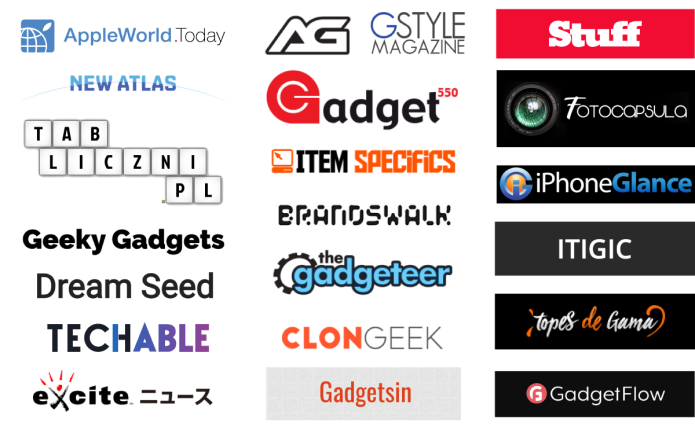 The design goal of ShutterGrip™ 2 is to re-create the comfort and control of a traditional DSLR camera. From the sculpted palm grip to the optimally positioned shutter release button, the final creation is a palm grip that is comfortable to operate with one hand, and a secure camera that is always at the ready by your side.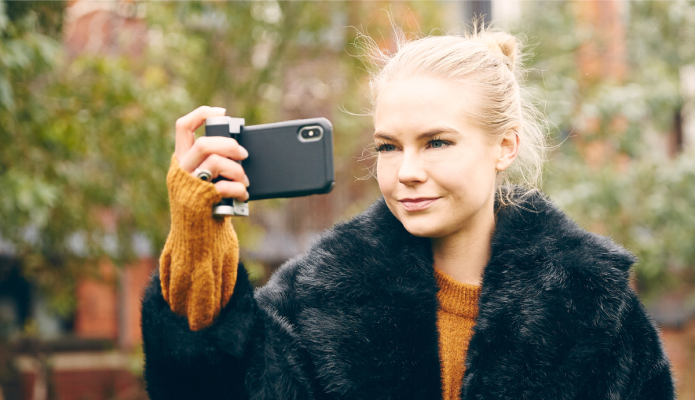 The ShutterGrip™ 2 can be mounted on the left or right side.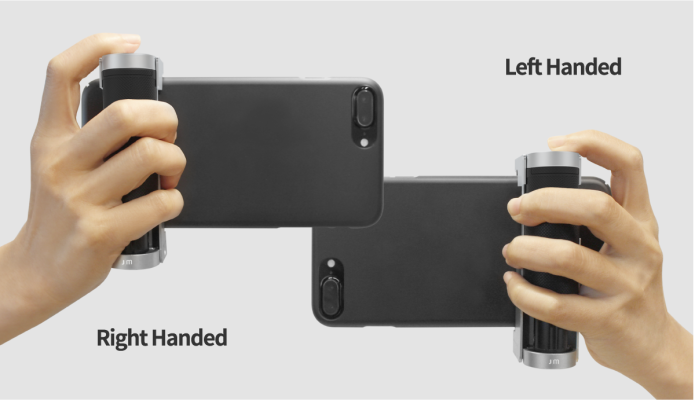 ShutterGrip™ 2 is compatible with iOS/Android smartphones without the need for any proprietary apps.  Bluetooth pairing is simple and only needs to be done once. Any subsequent re-pairing is automatic with the press of a button.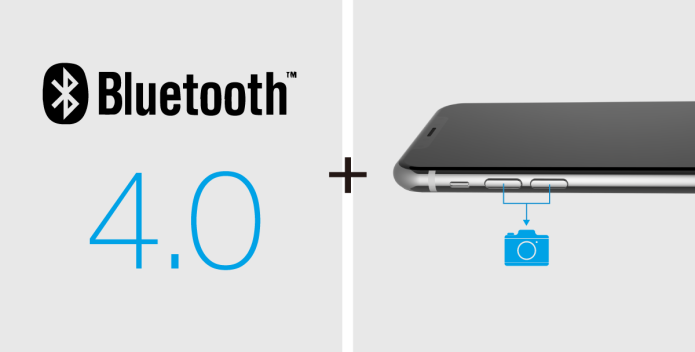 ShutterGrip™ 2 supports two 2 popular video taking orientations – landscape and portrait.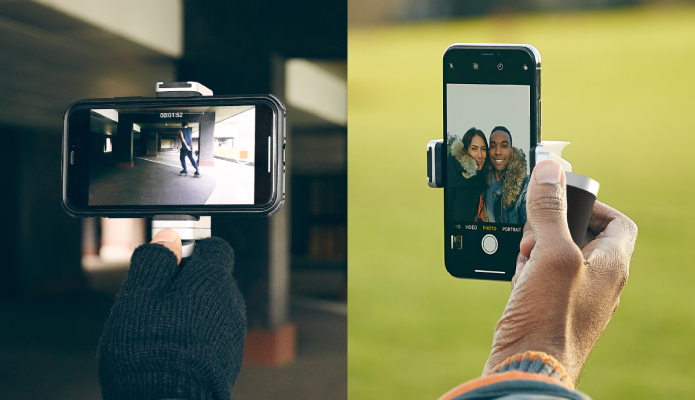 When taking landscape videos, hold the camera steady like holding a torch. Place the ShutterGrip™ 2 in the middle of the phone and rotate the palm grip down.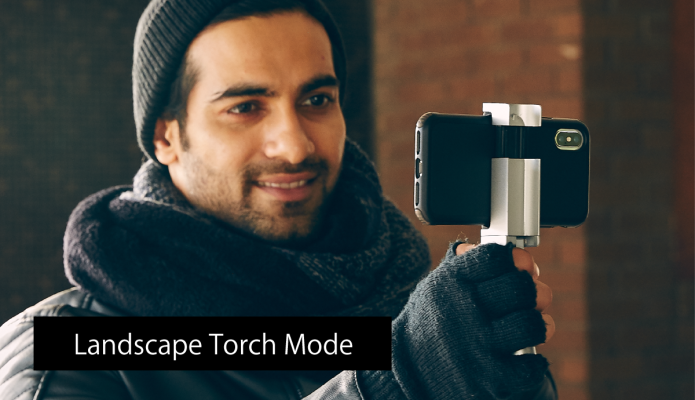 For instagram or portrait live-streaming, turn the grip 90 degrees, hold it with one hand, and adjust the pitch of the camera with the other.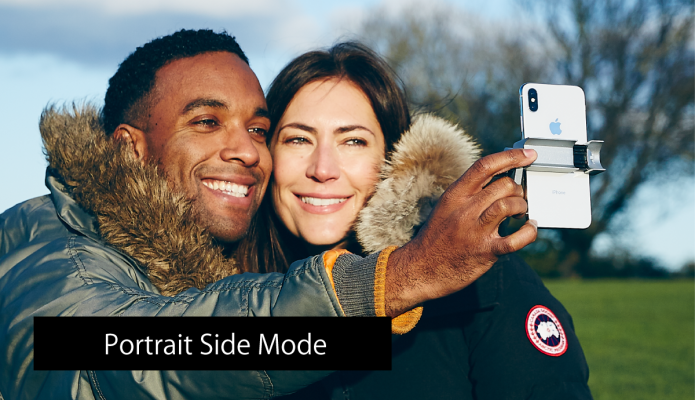 In the palm grip is a telescoping arm that extends by 15cm. When not in use, the arm tucks safely inside the palm grip for the next selfie opportunity. 

ShutterGrip™ 2 standard cold shoe attaches to a host of accessories like fill light, monitors, microphones and more. When you are shooting at night or in low-light conditions, your smartphone coupled with ShutterGrip™ 2 rivals any professional setup.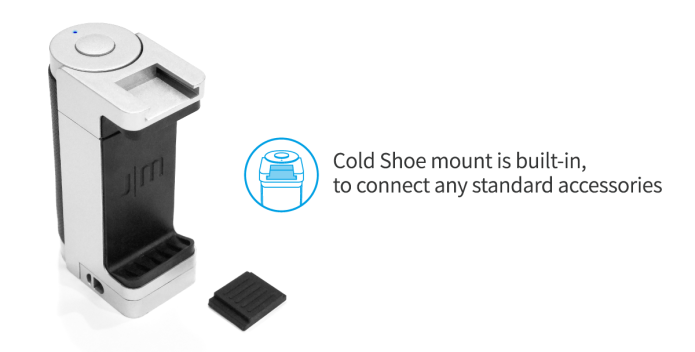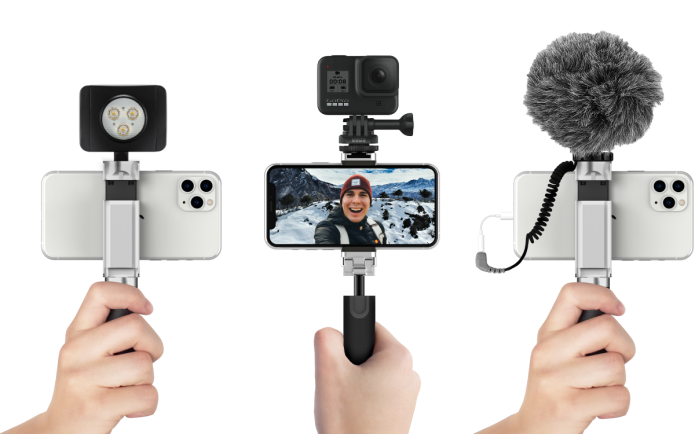 A hidden hex wrench built into the ShutterGrip™ 2 for servicing the arm hinge.

For large group photos or time-lapse videos, use a tripod with ShutterGrip 2. Control the exact timing of the shutter from a distance with the detachable remote.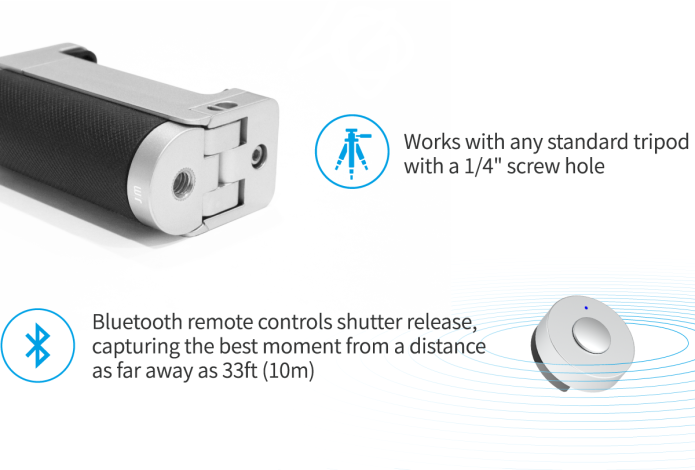 One battery will last 6 months of continuous usage with 500 daily presses, or up to 18 months in standby.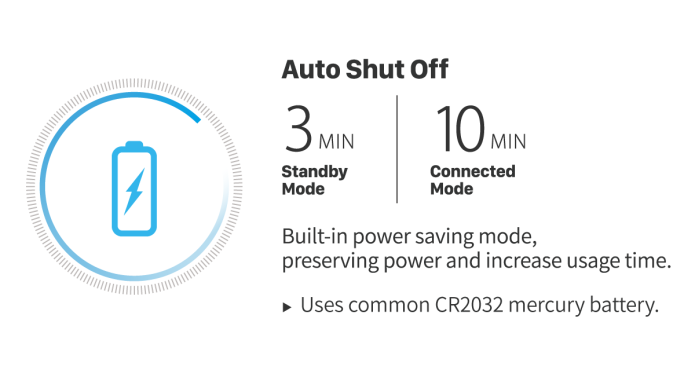 ShutterGrip™ 2 can transform into a phone stand, setting up vertically or horizontally with ease. 
With the ShutterGrip™ 2, you can play your photo albums, advance slides with the remote. You can binge watch your favorite shows at the perfect angle, or video call your friends, or host a live-stream, all handsfree. The list goes on.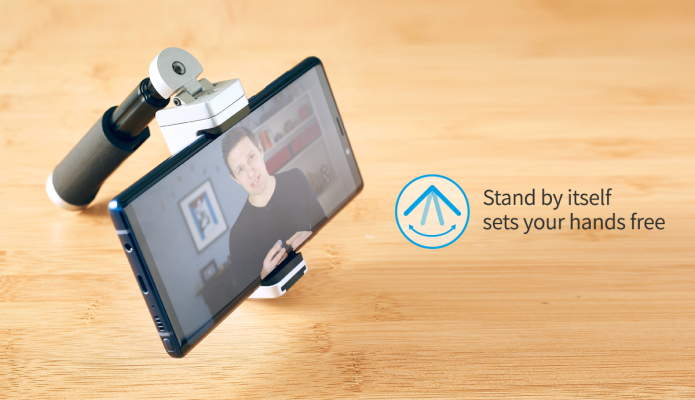 Best of all, when you are all done, everything folds neatly into a single compact palm grip, fitting into any pocket.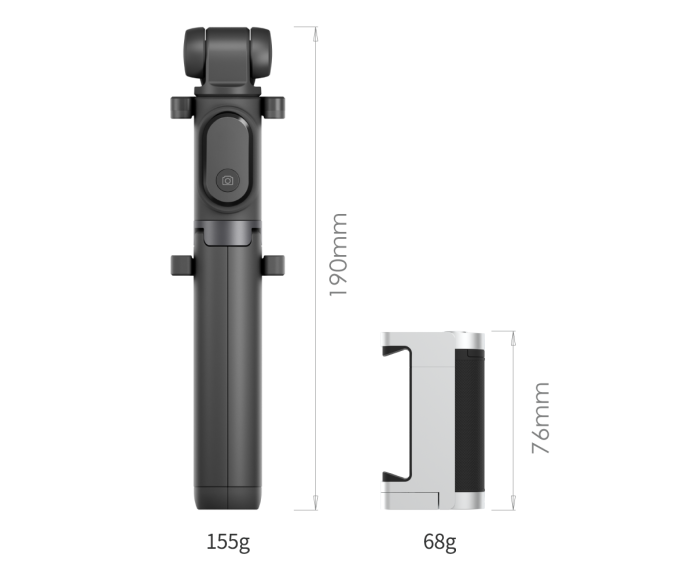 Apple: iPhone 11 Pro Max, iPhone 11 Pro, iPhone 11, iPhone XS Max, iPhone XS, iPhone XR, iPhone X, iPhone 8/8 Plus, iPhone 7/7 Plus, iPhone 6s/6s Plus, iPhone 6/6 Plus, iPhone SE, iPhone 5/5s 
SAMSUNG: S10/S10 Plus, S10e, Note10, Note10+, A80, A70, A50, S9/S9 Plus, S8/S8 Plus, S7 edge,Note10/10 Plus, Note 9, Note 8, Note 5, J7 Prime, J7 Plus, J7 Pro, S8, S8 Plus, A8 Star, A7, A6+
Above list is not a complete. Compatible models only require Bluetooth 4.0+ support and use side volume up key as the shutter button