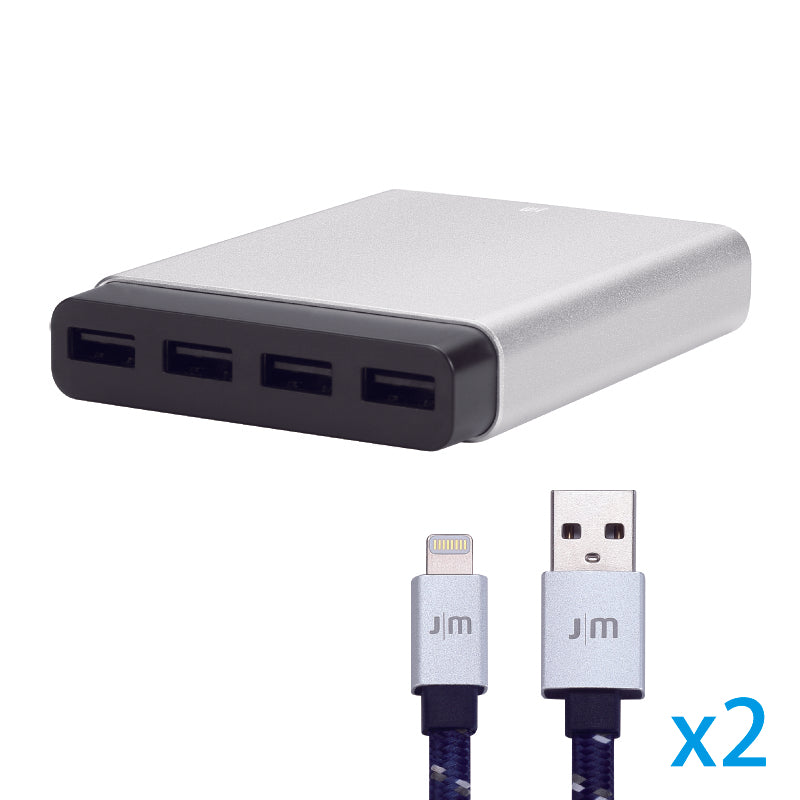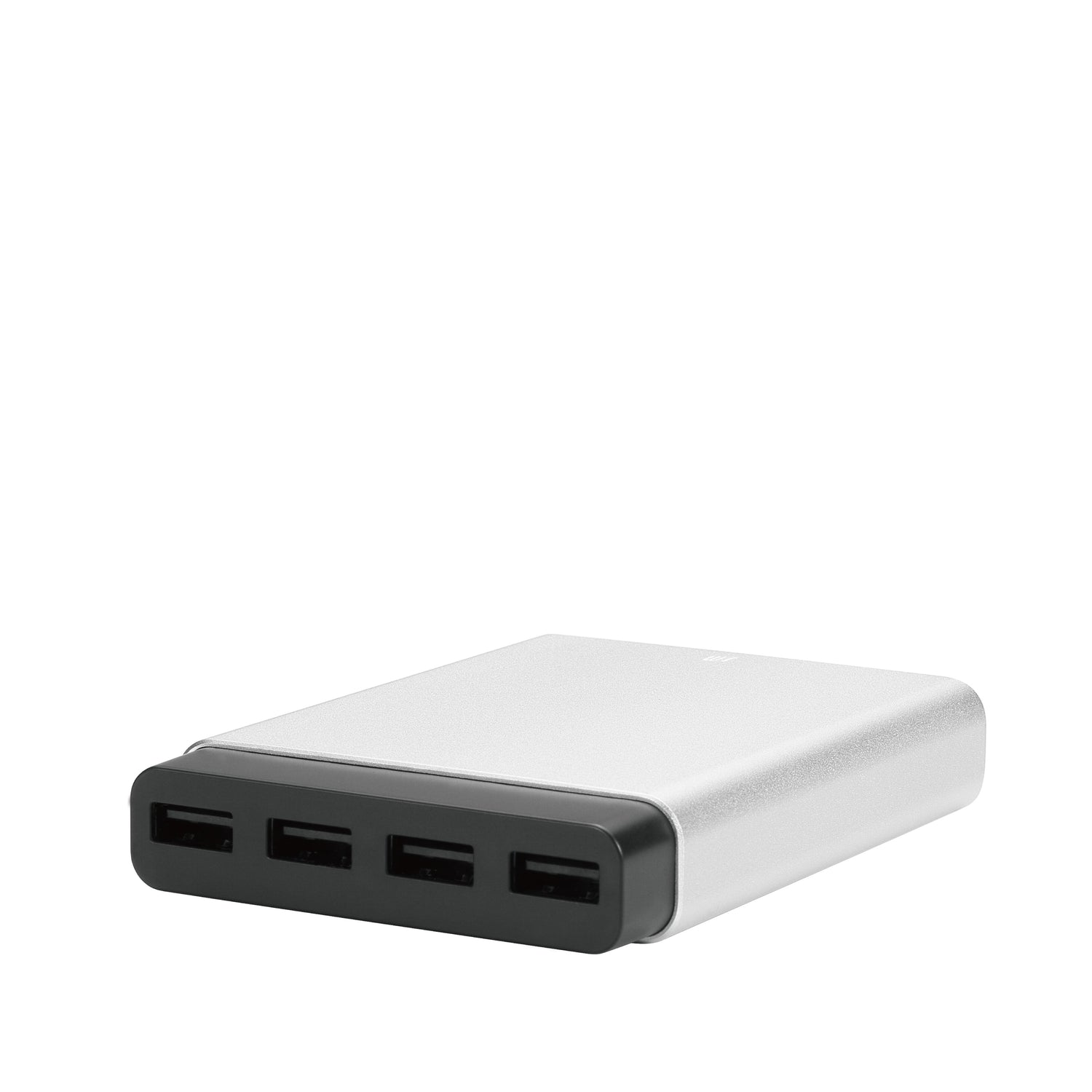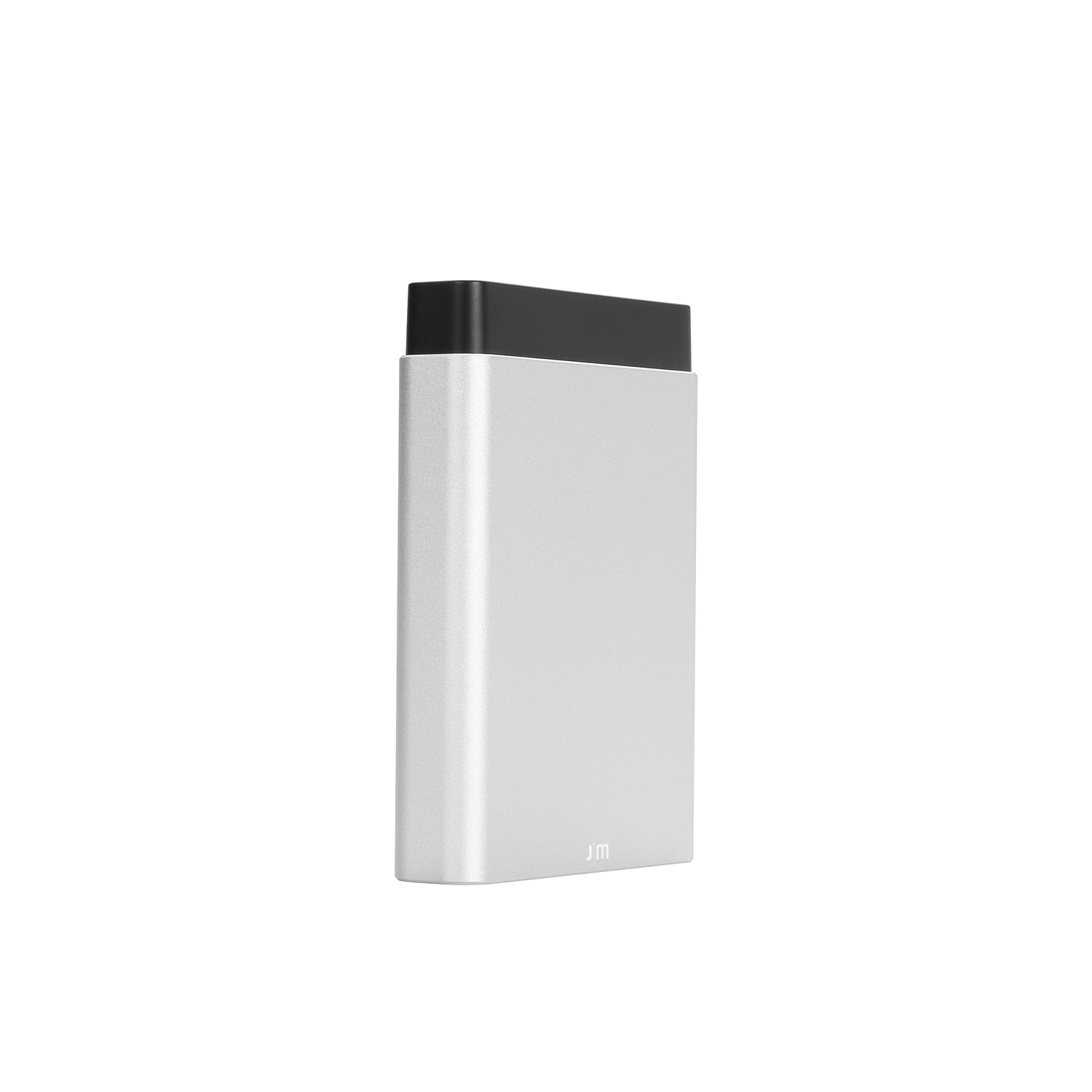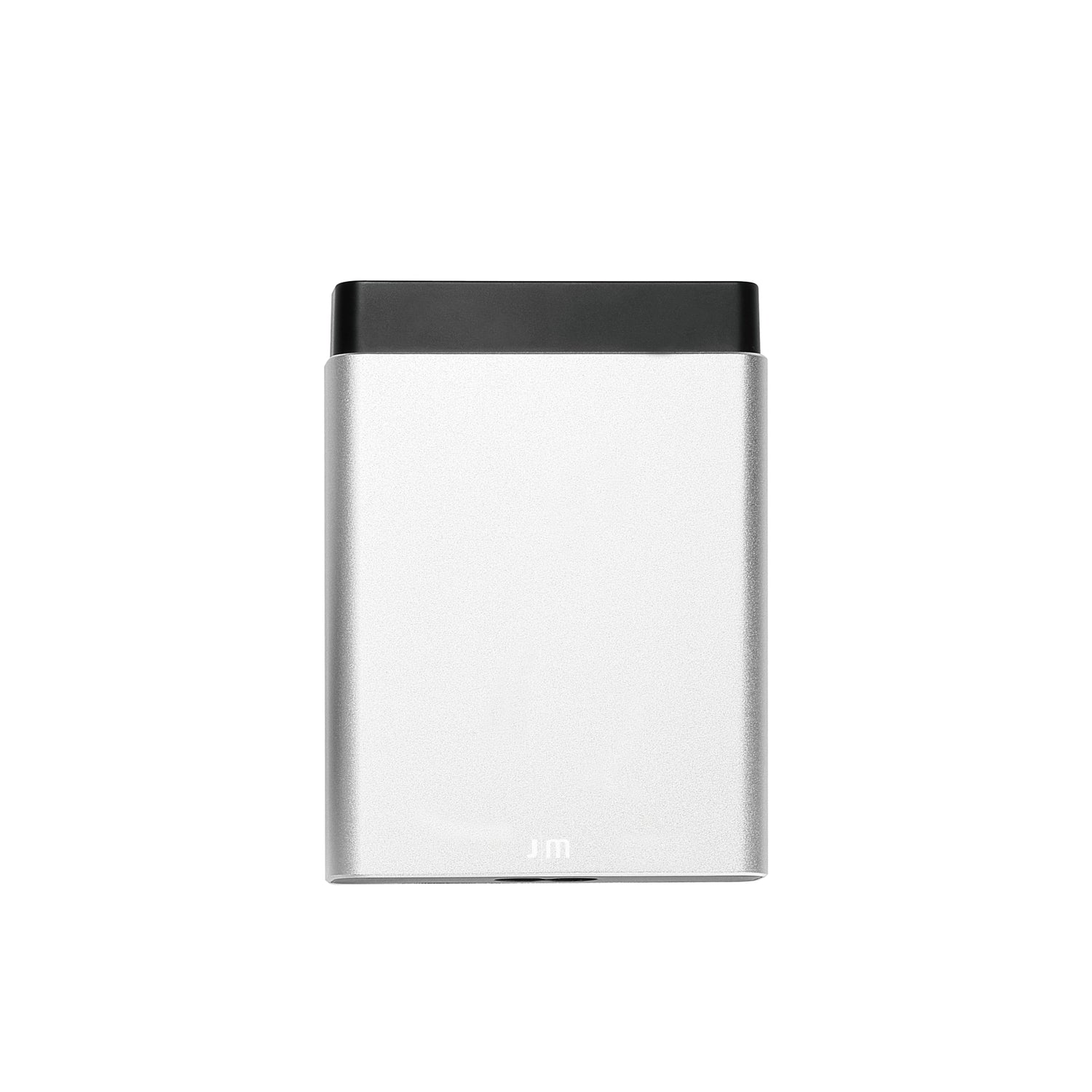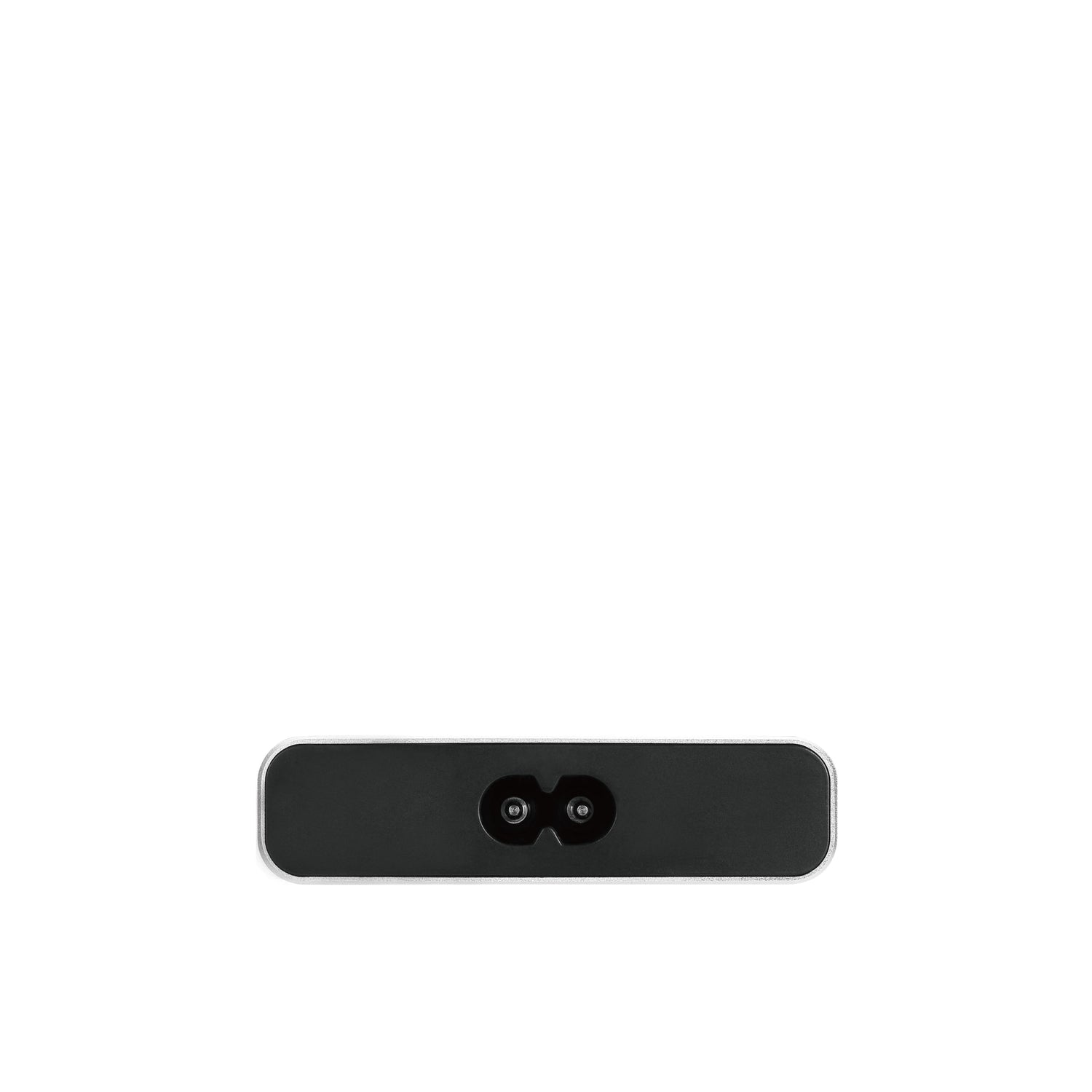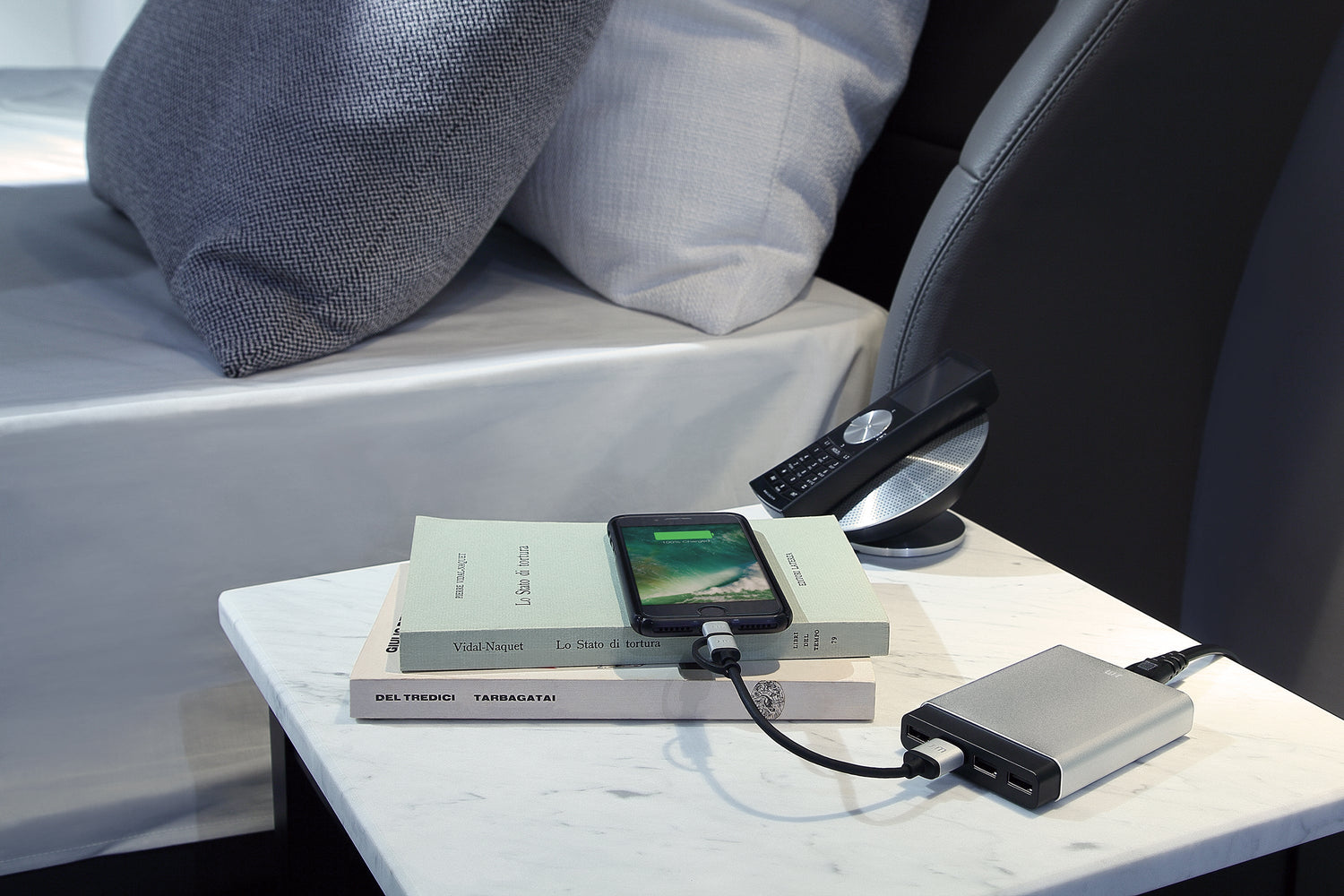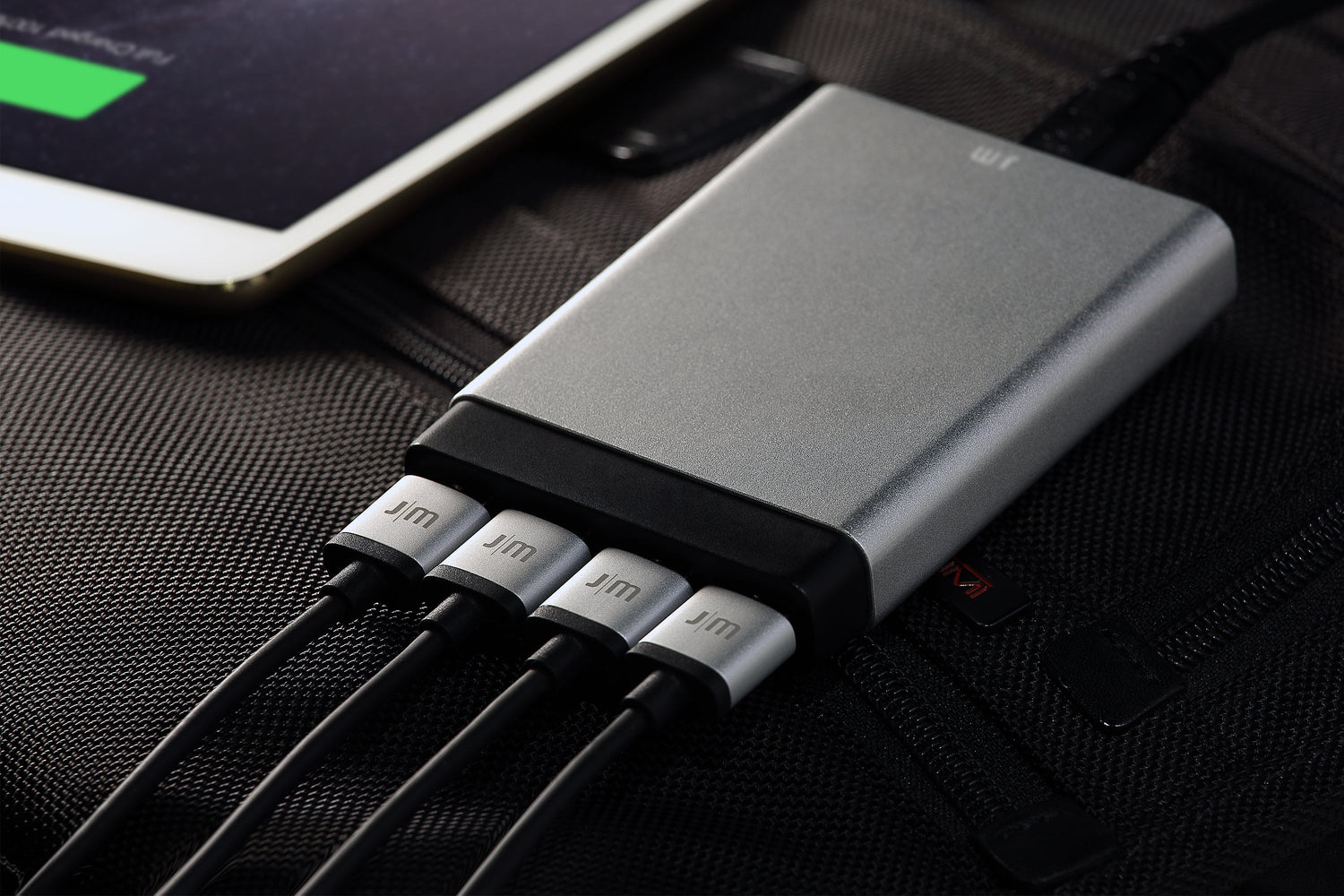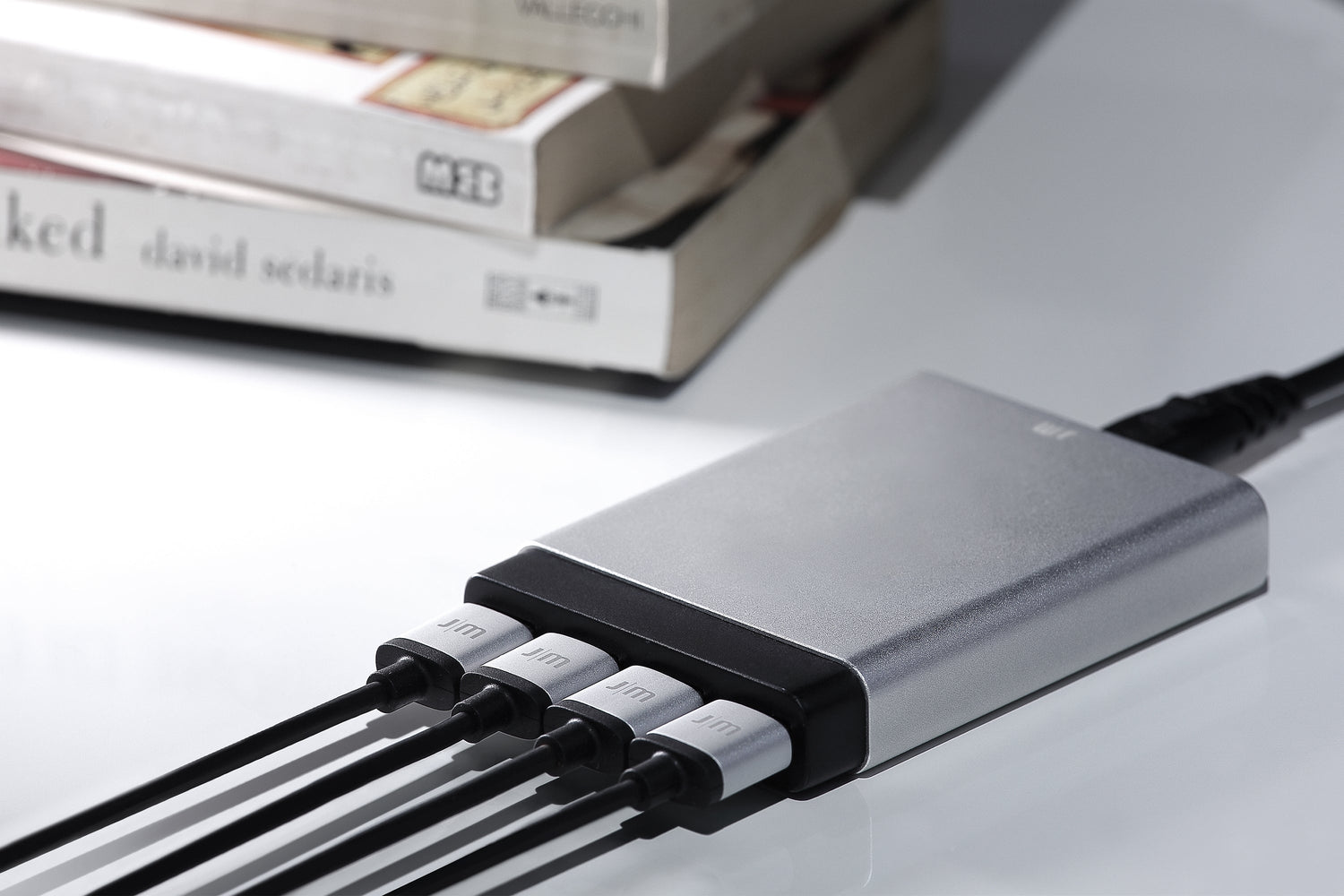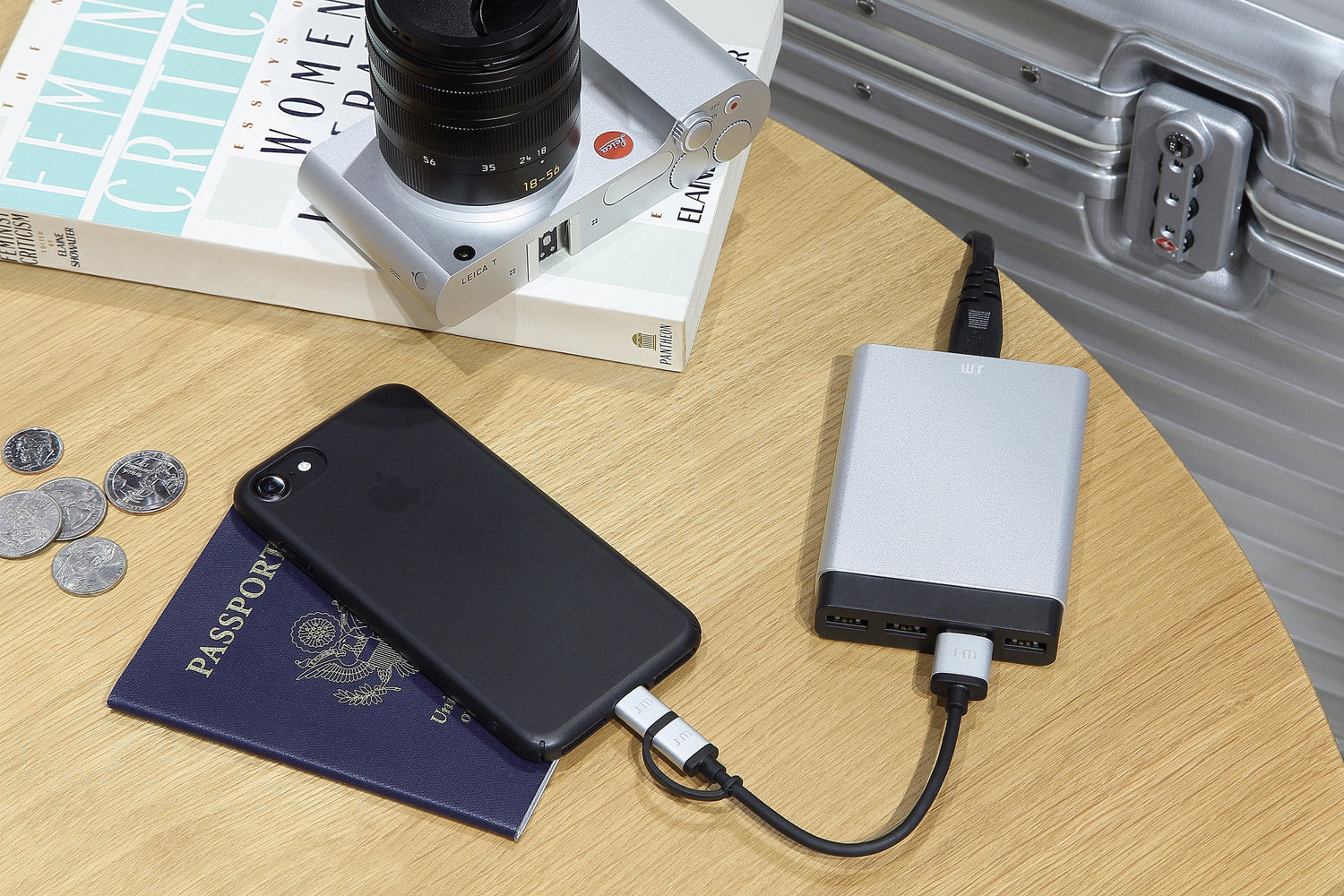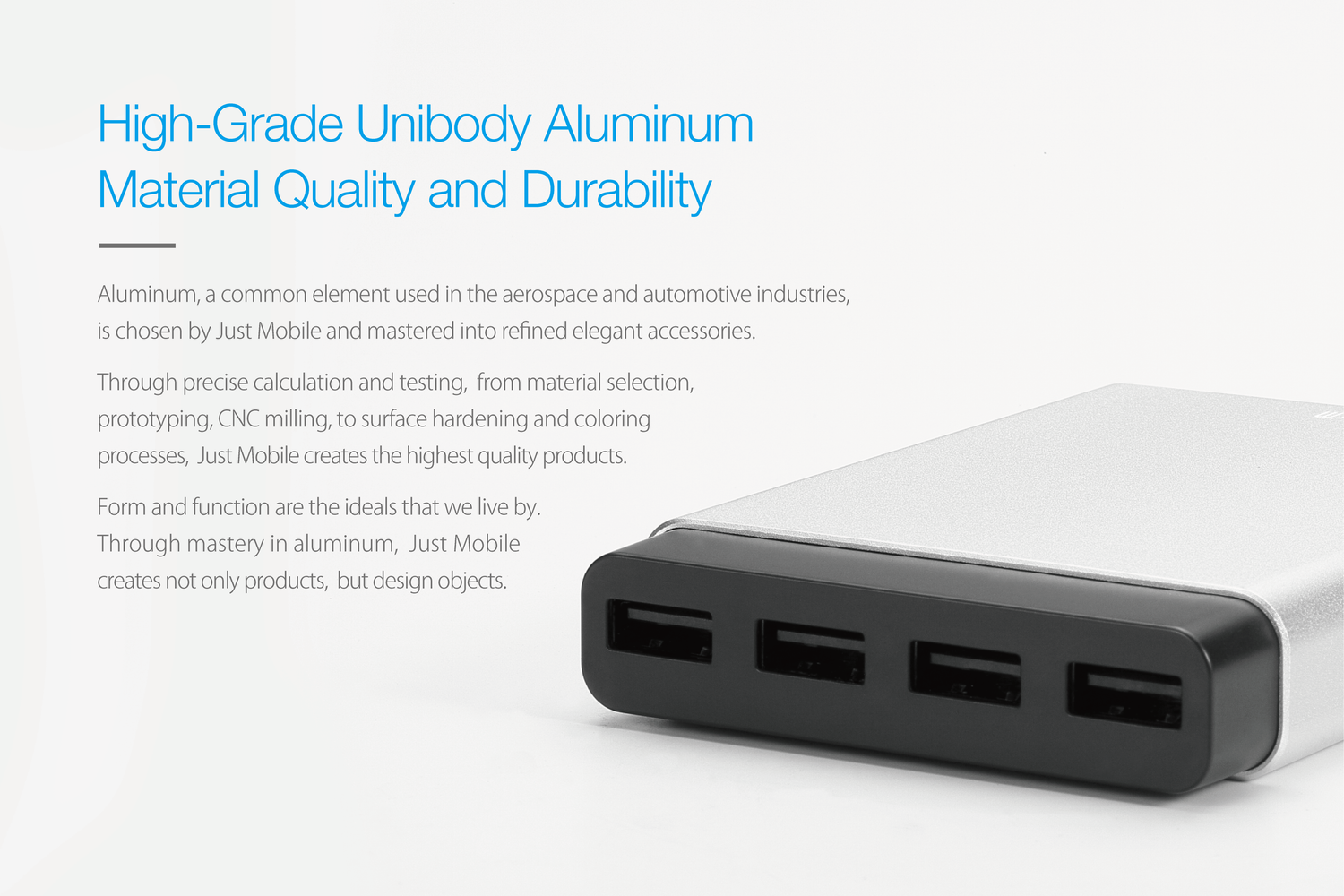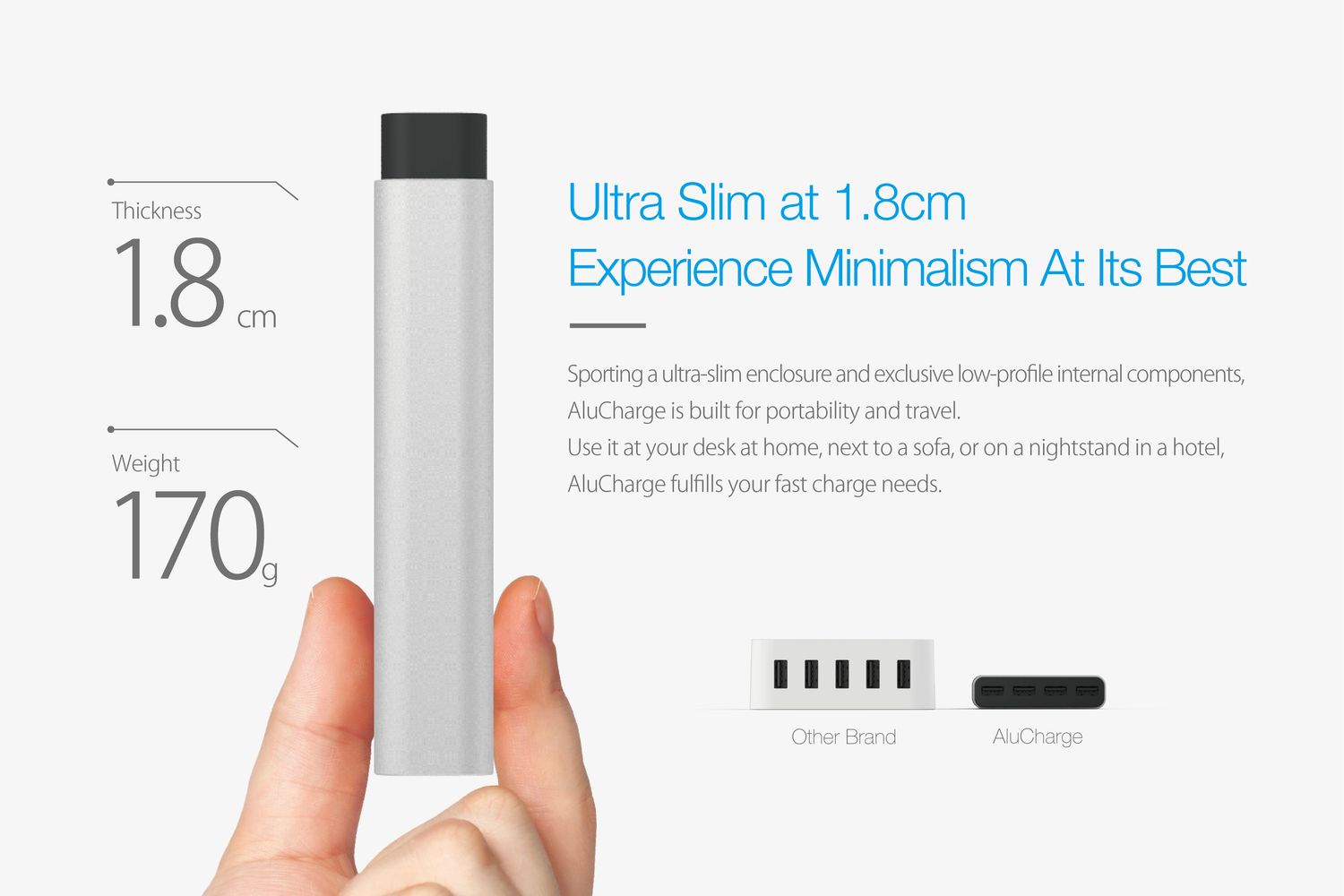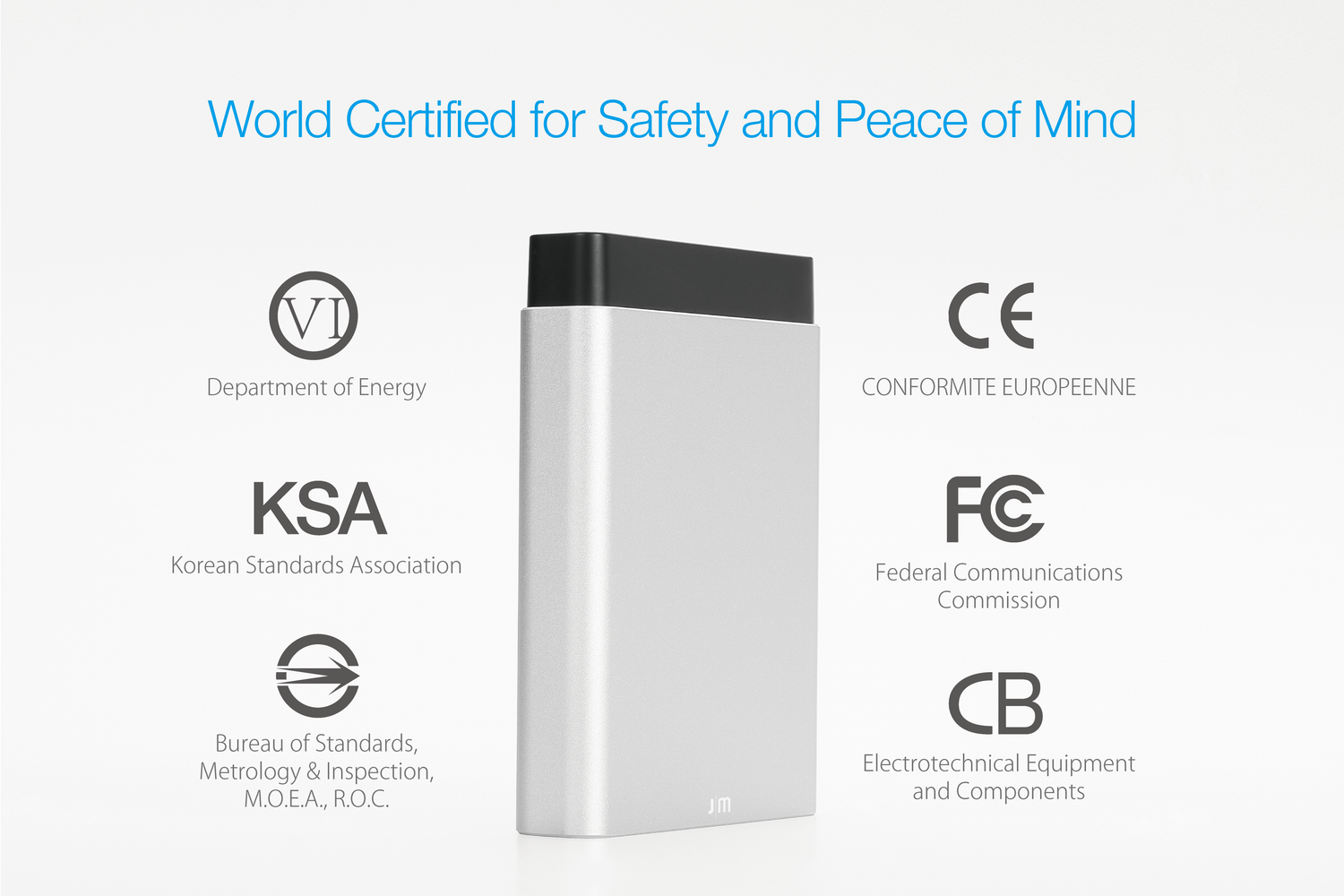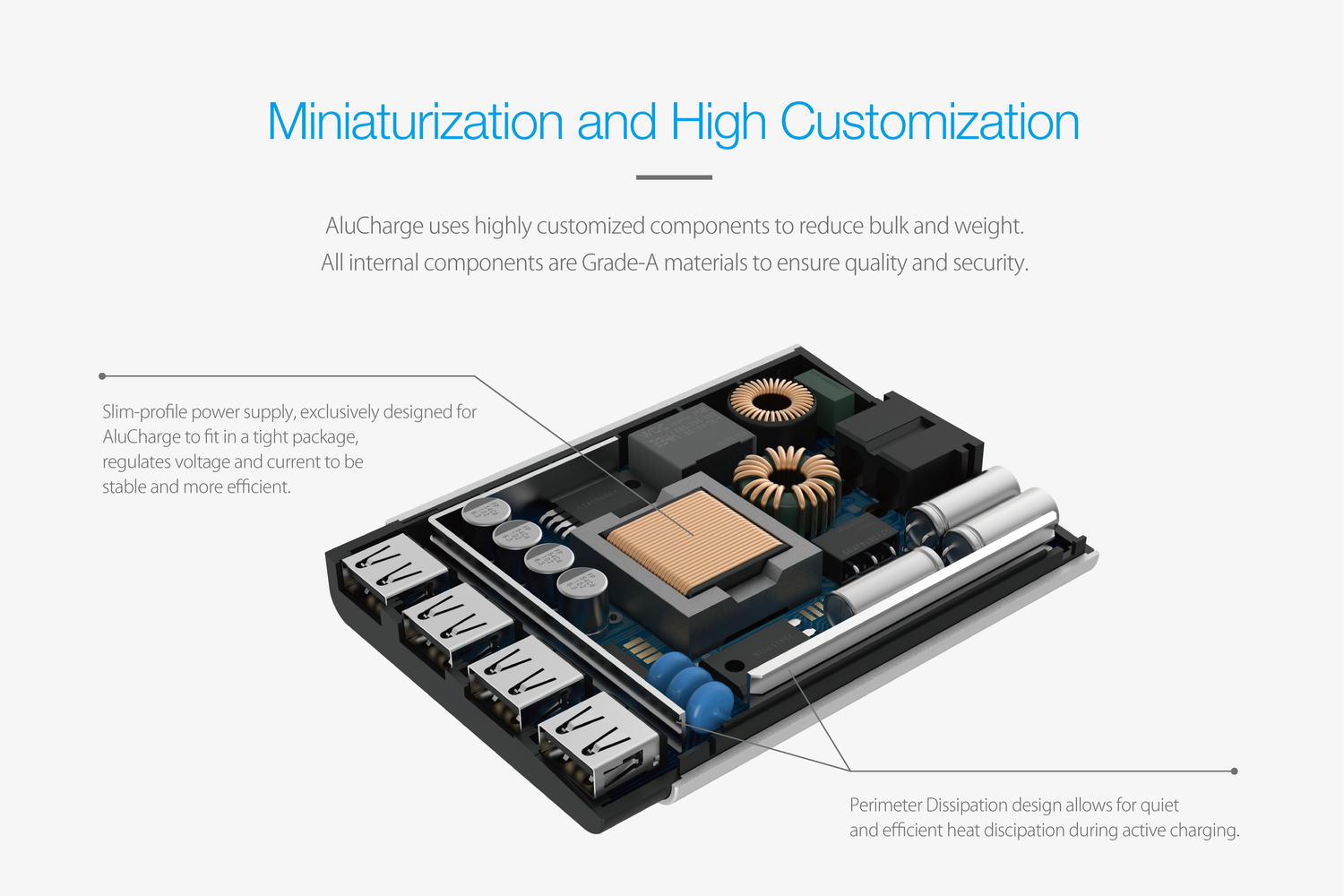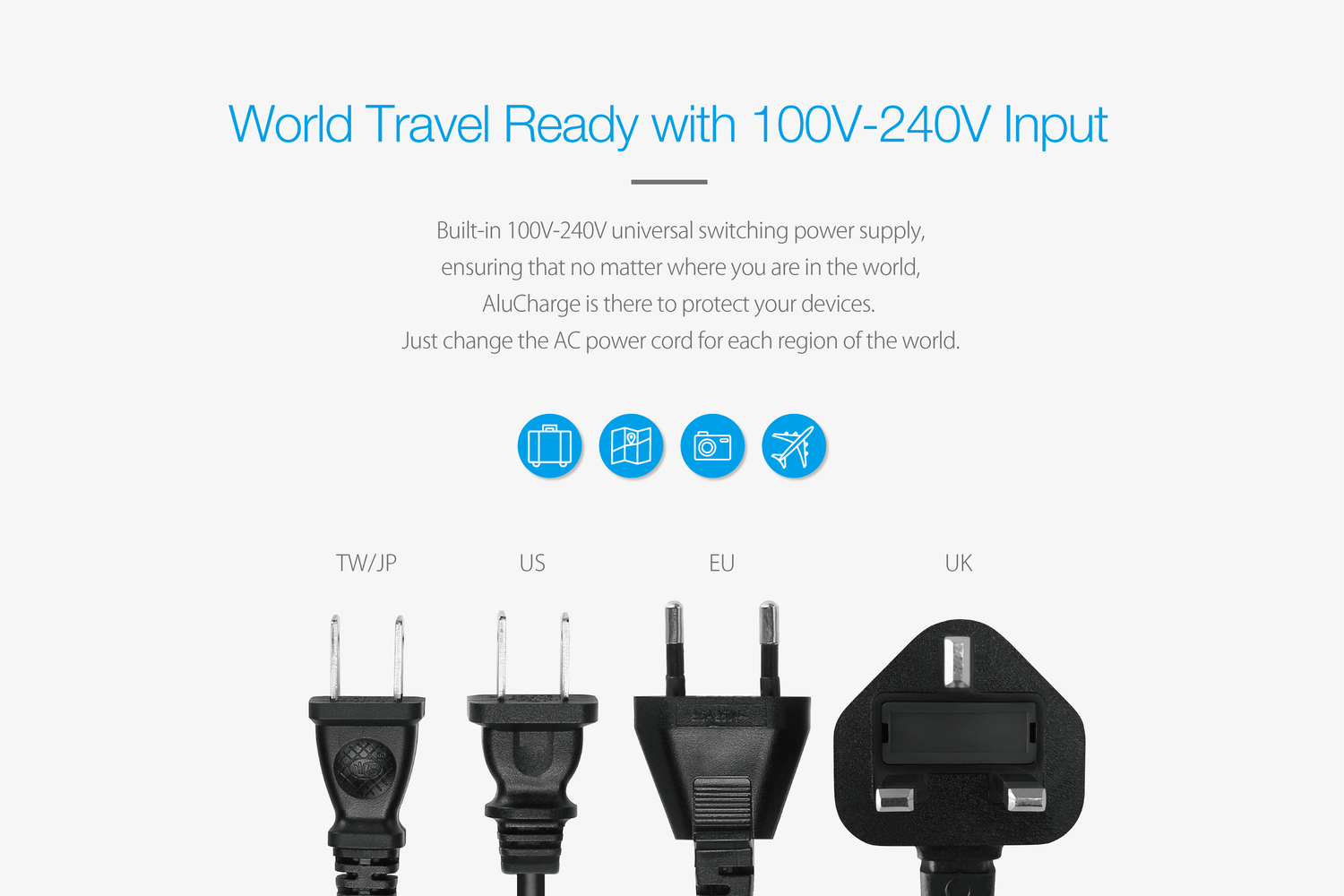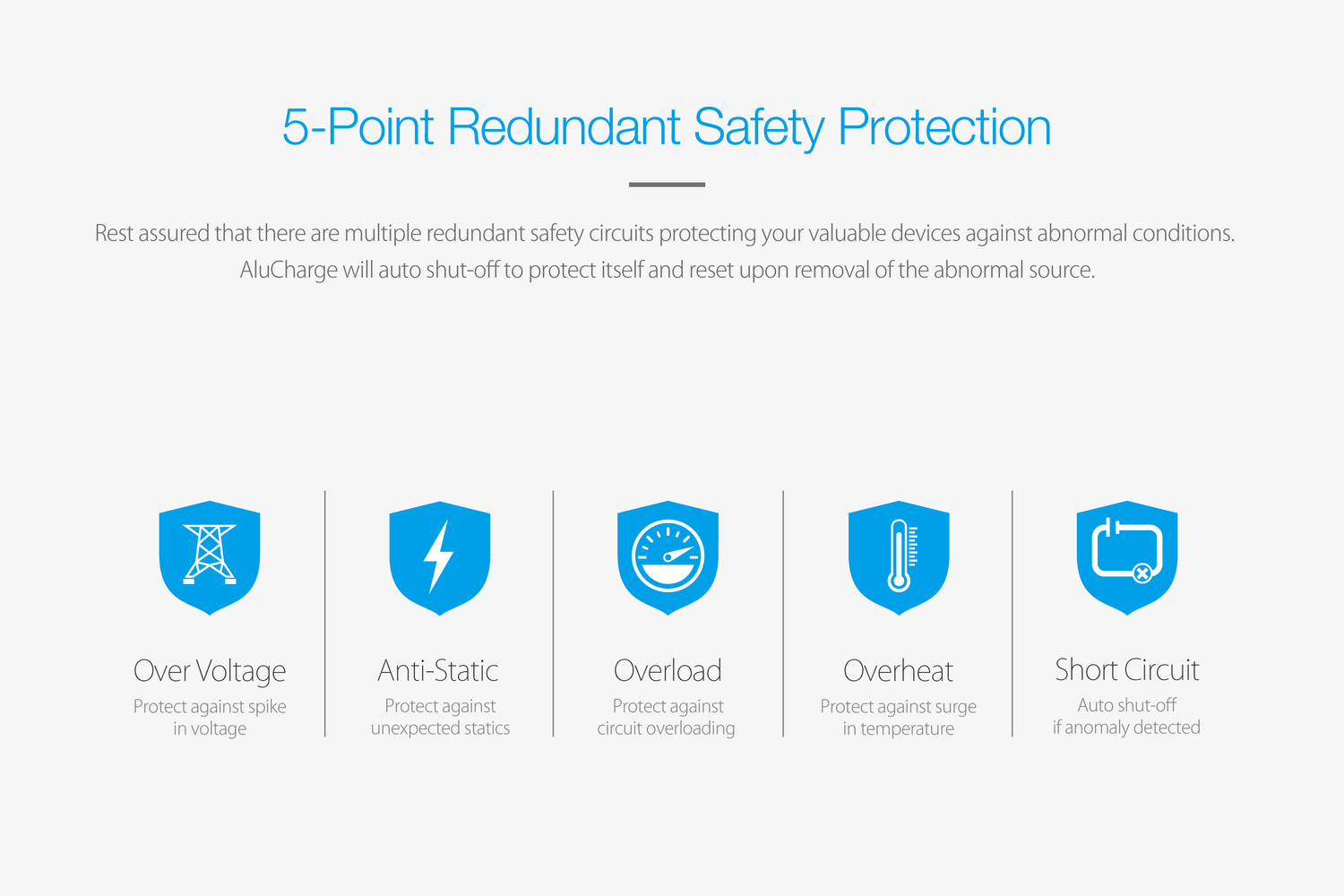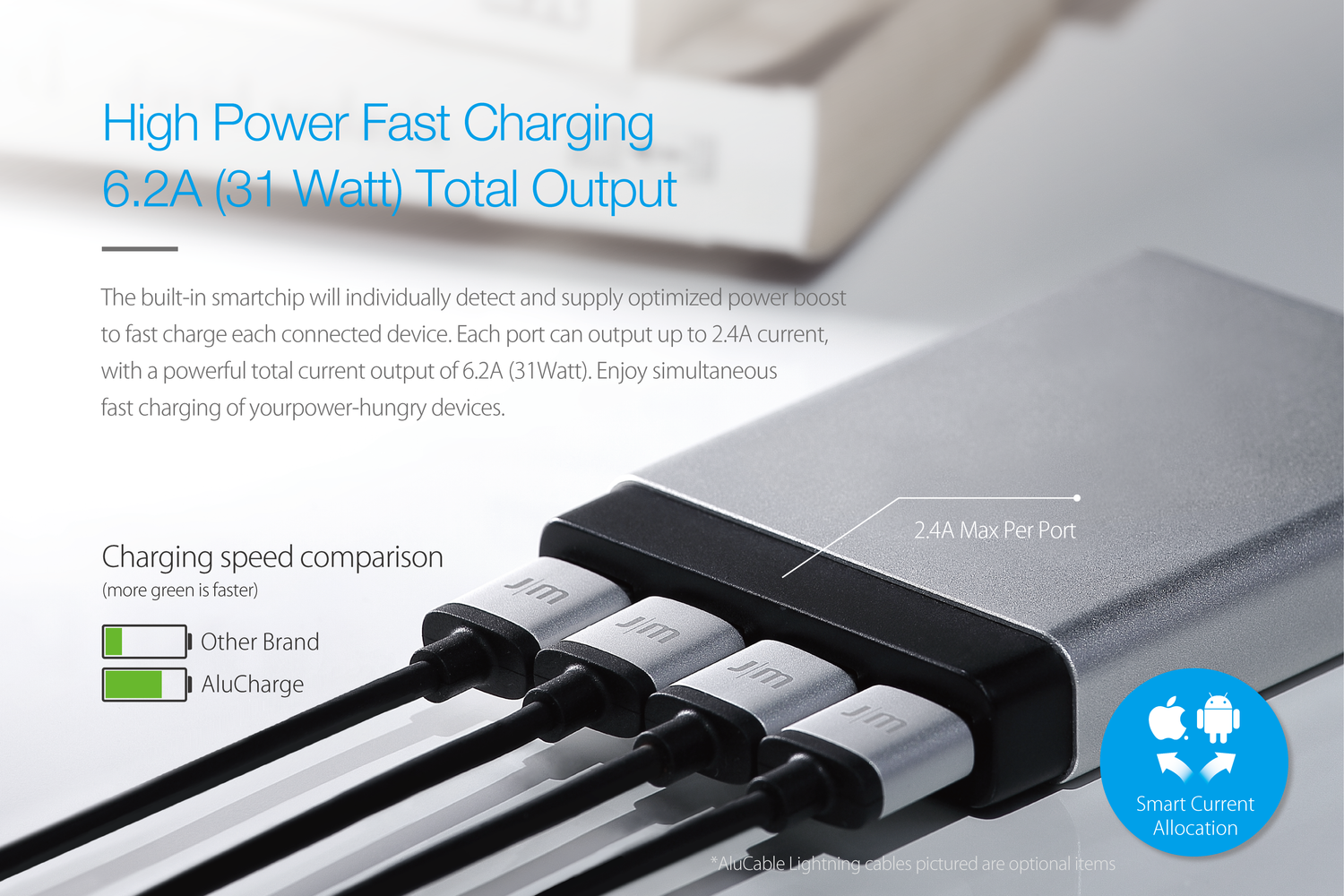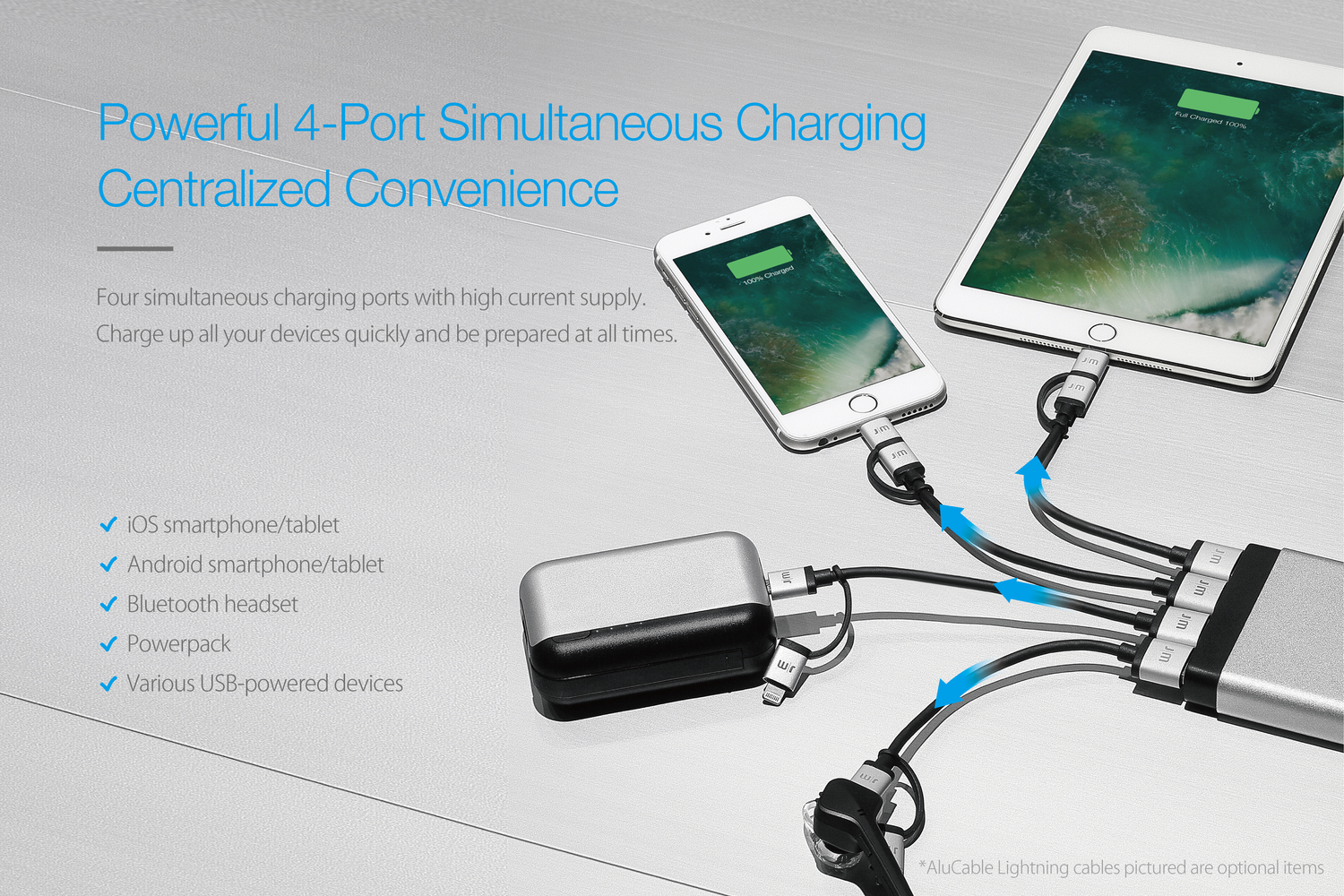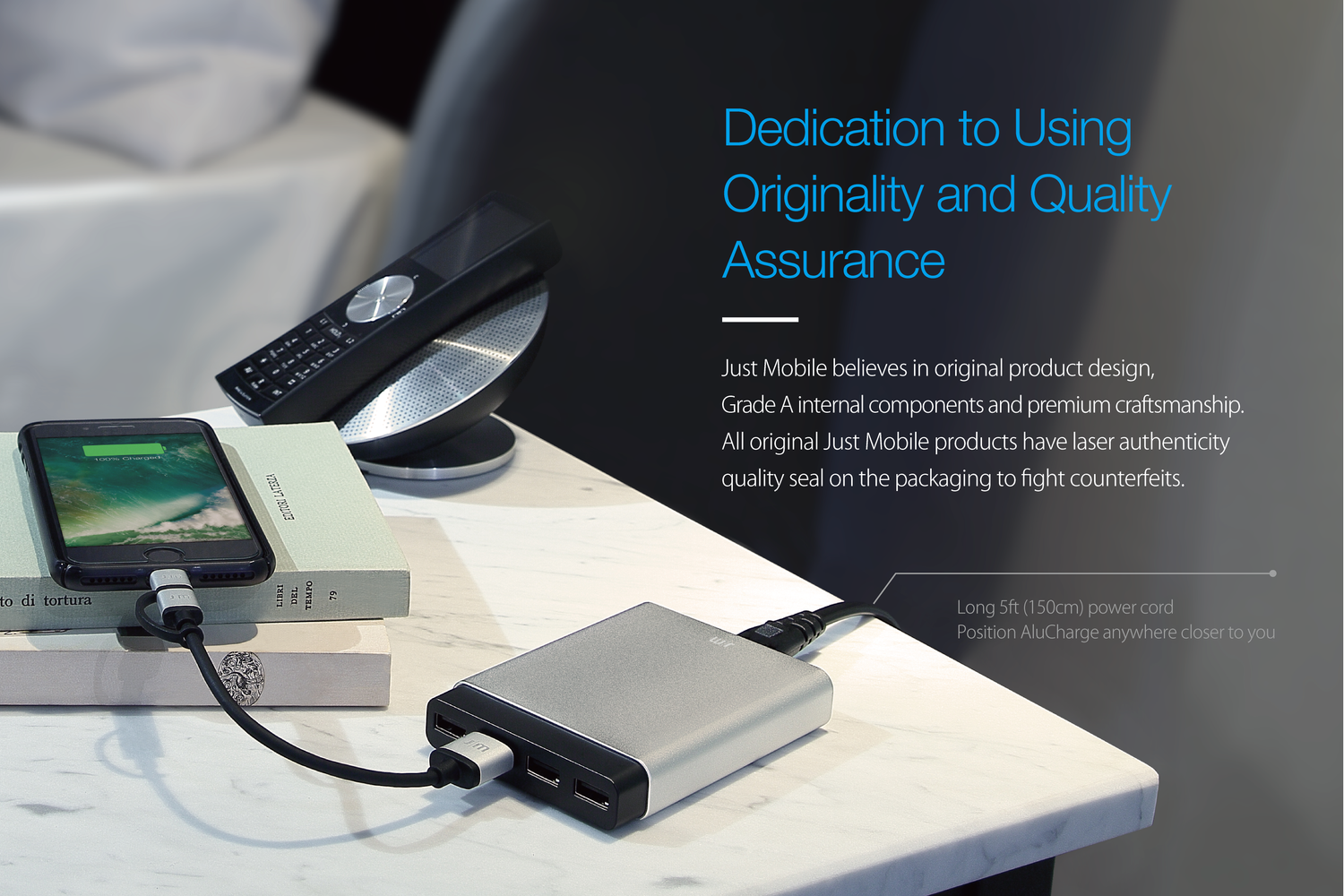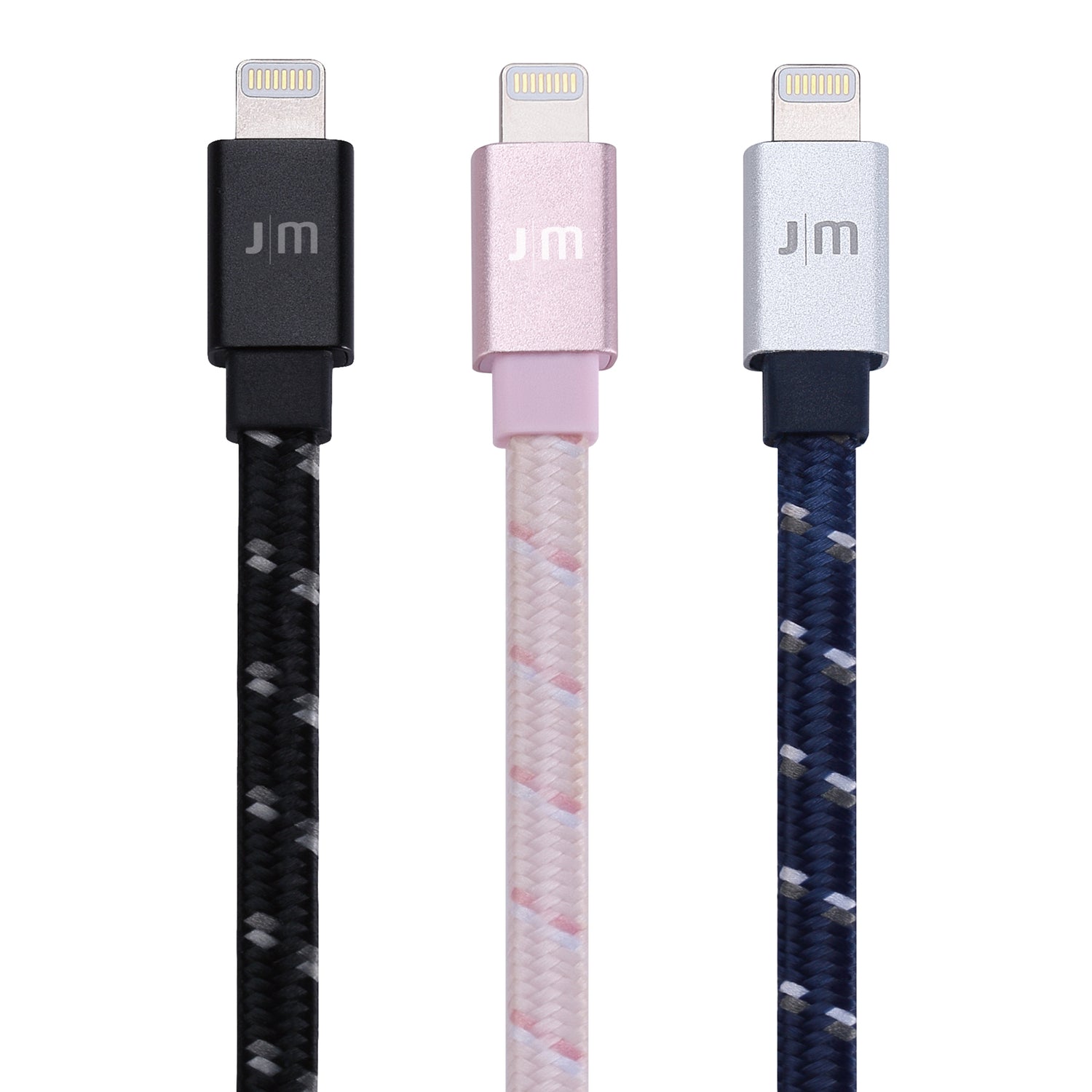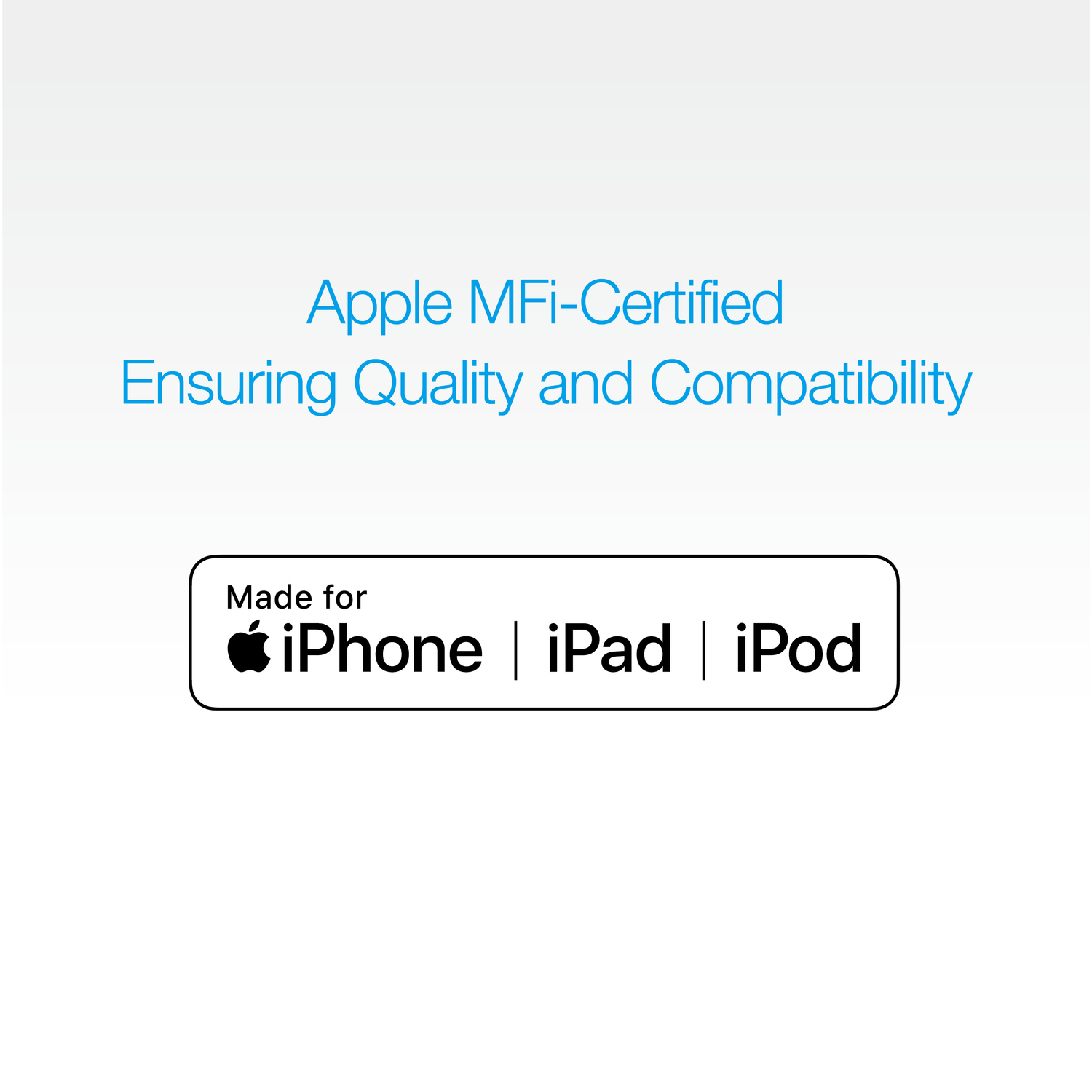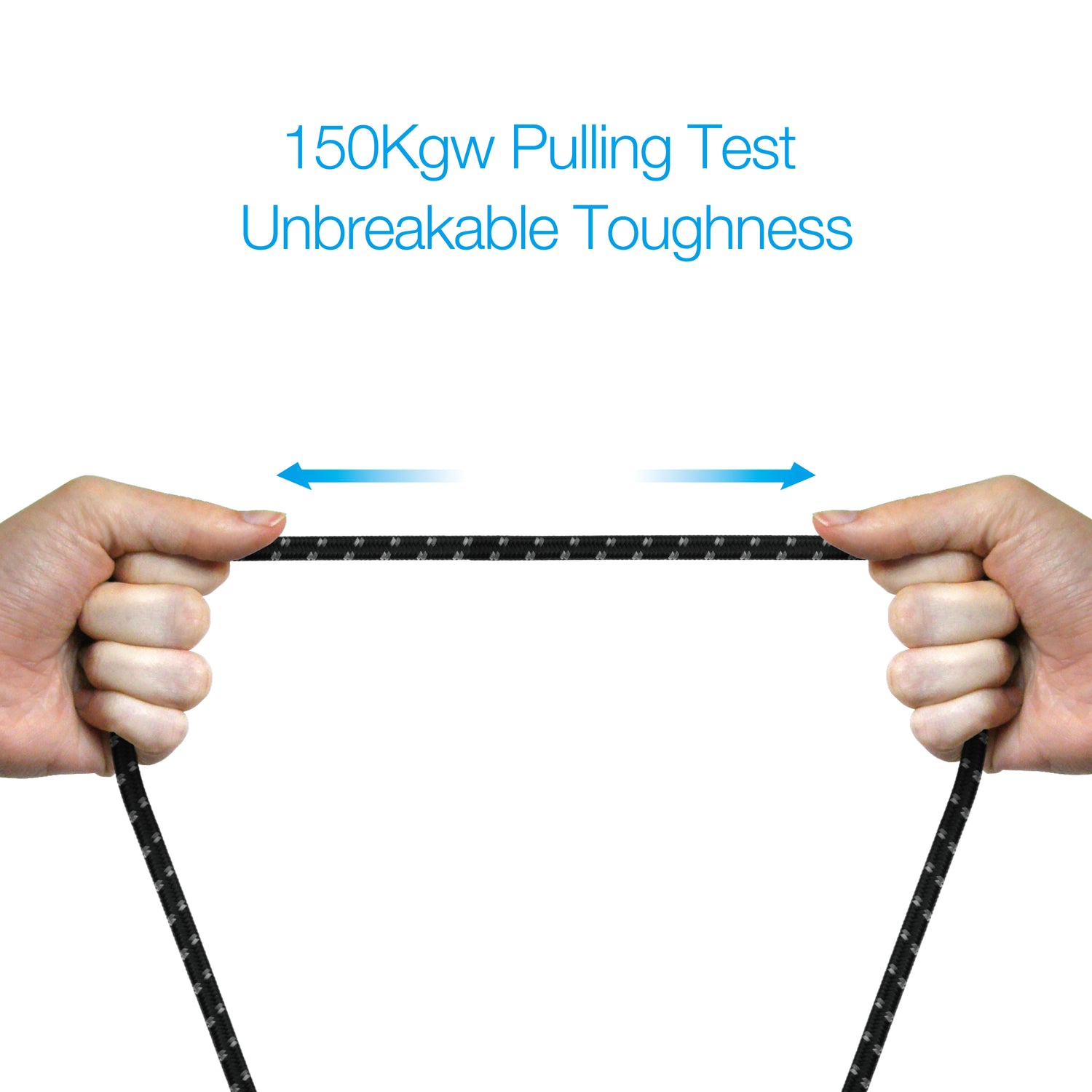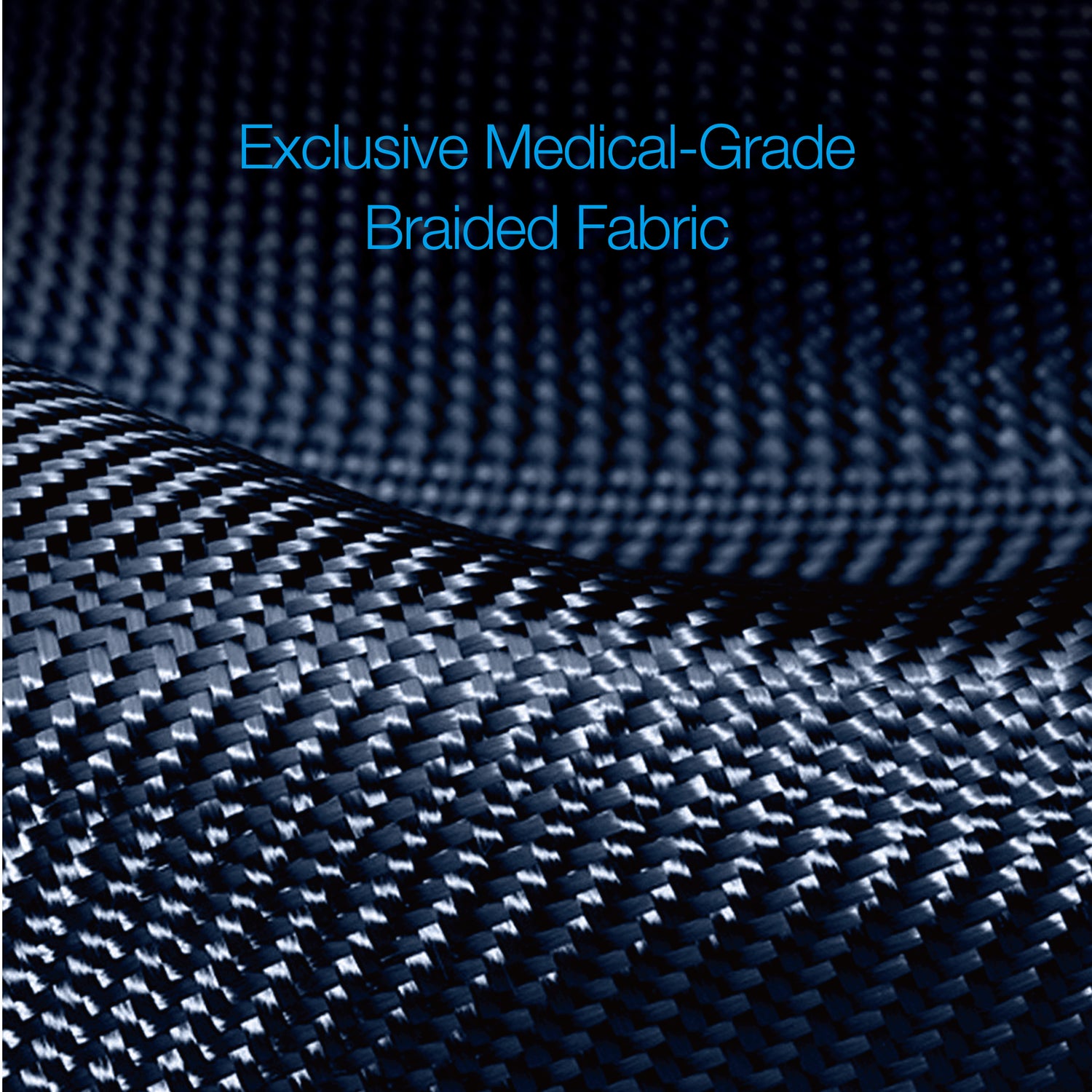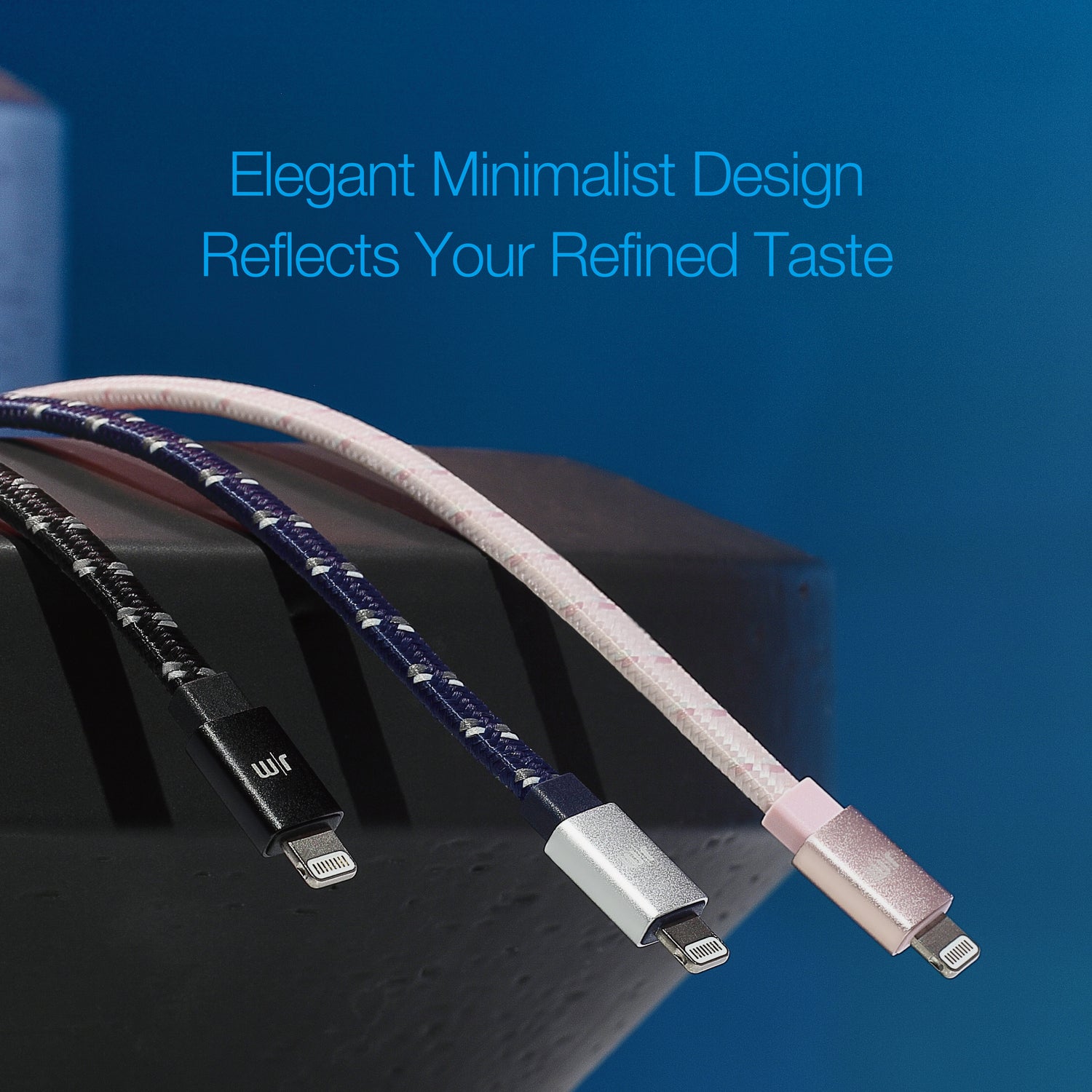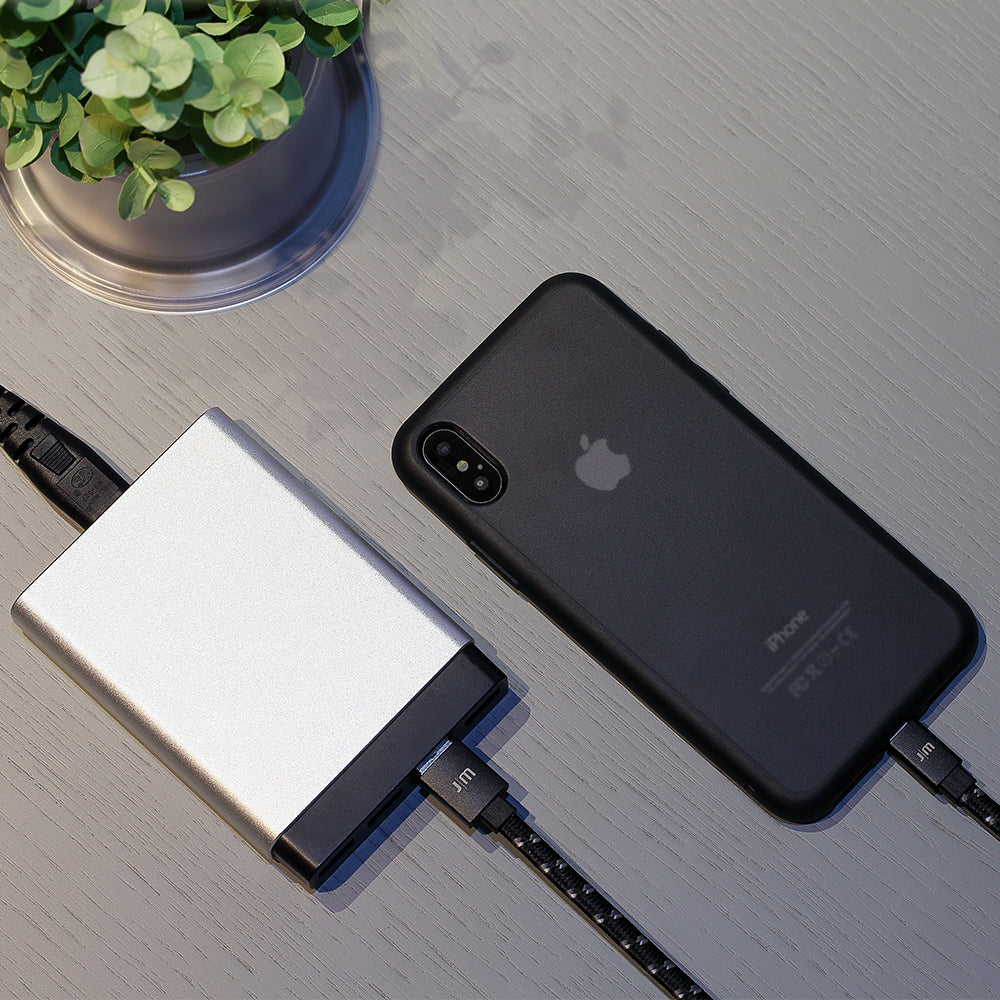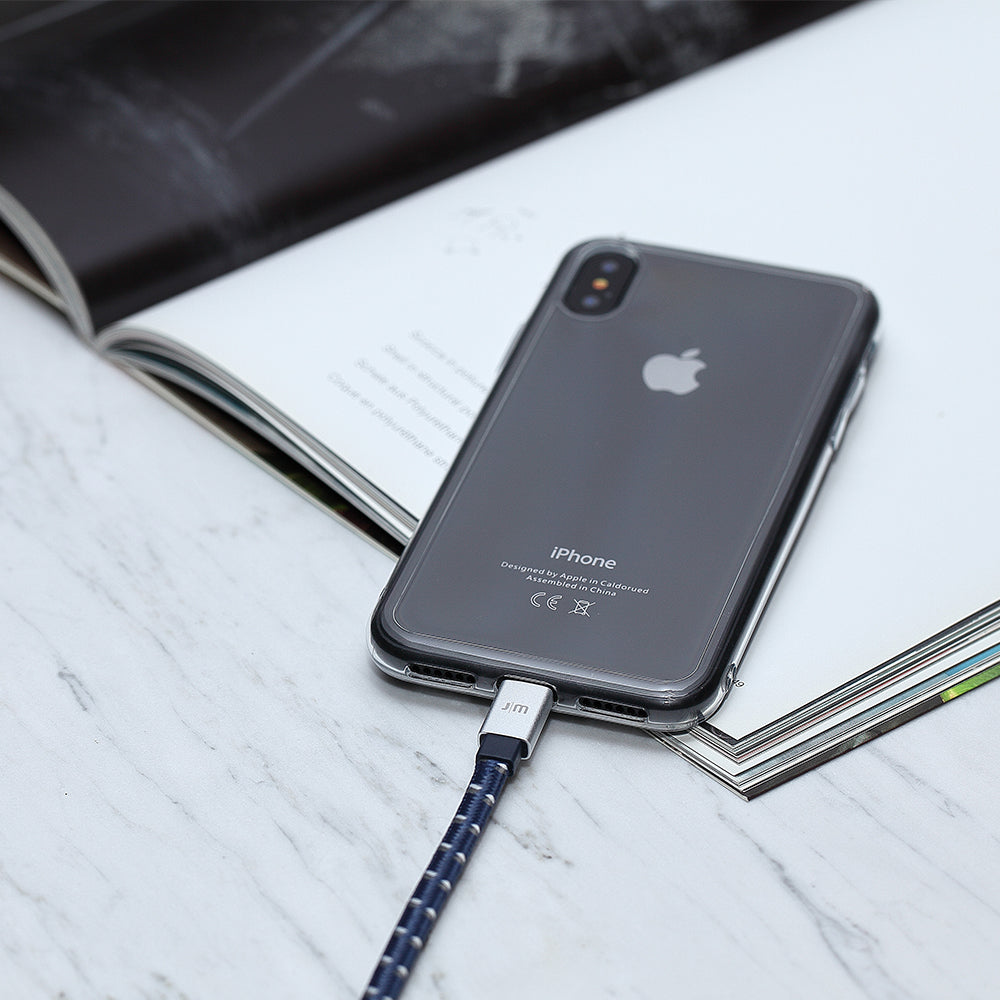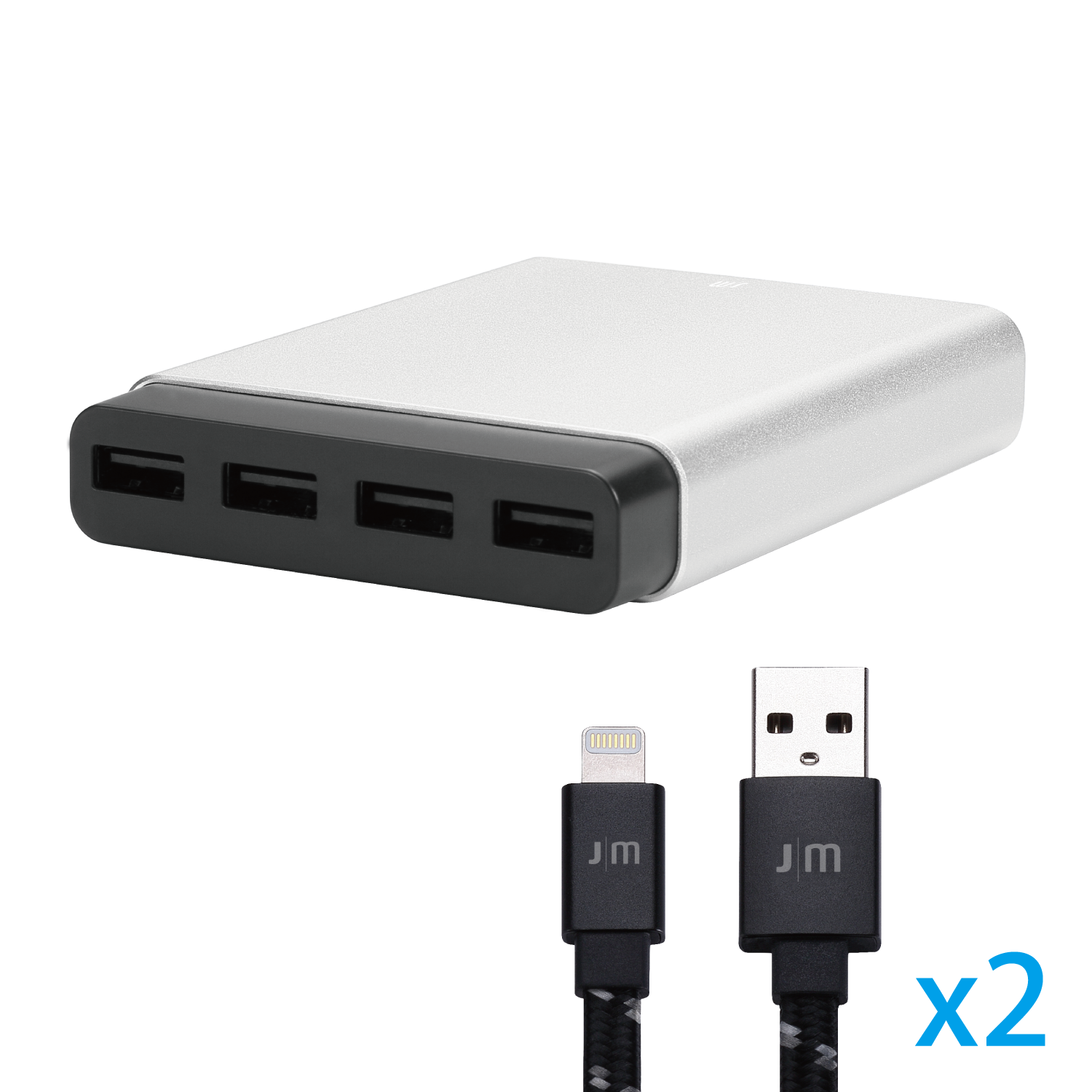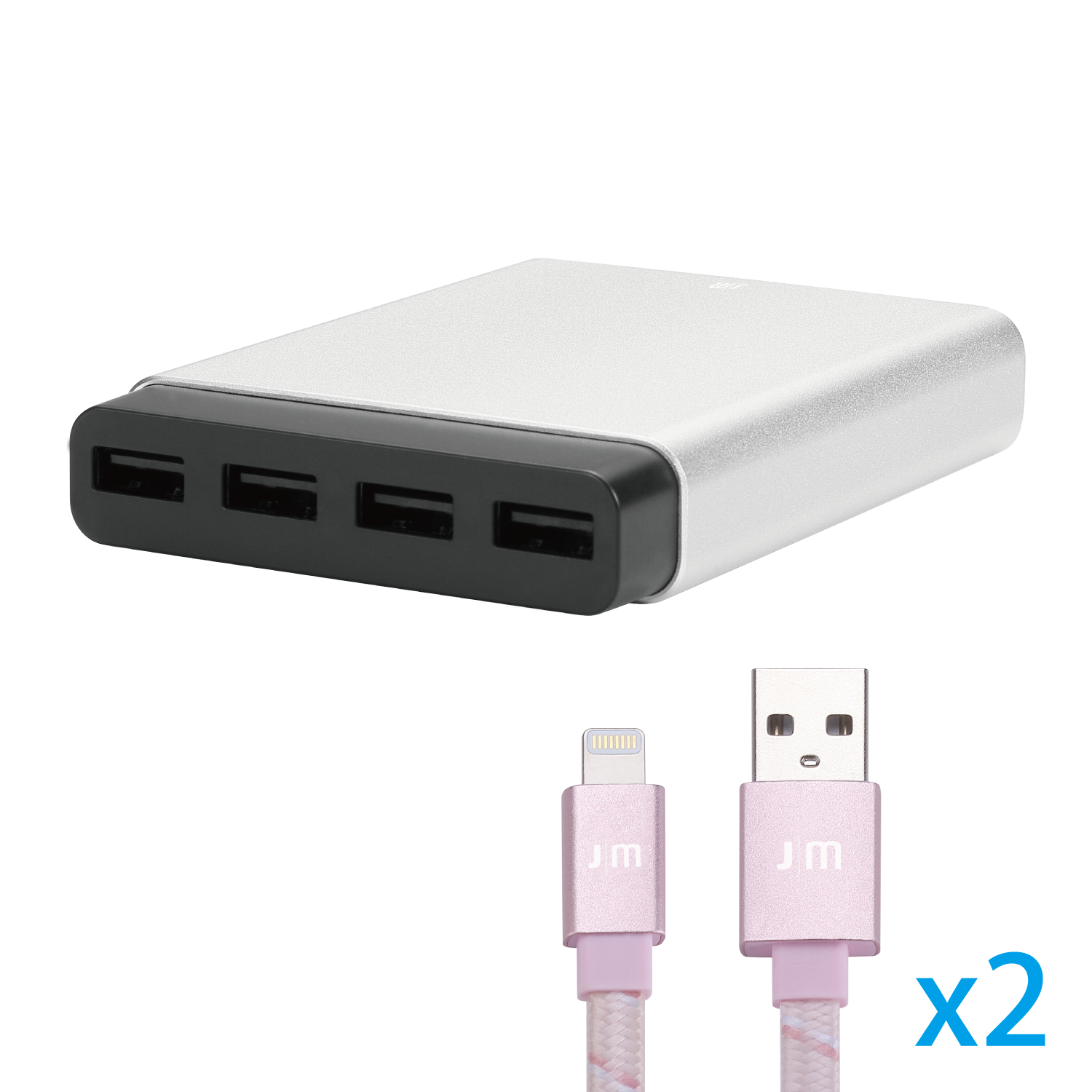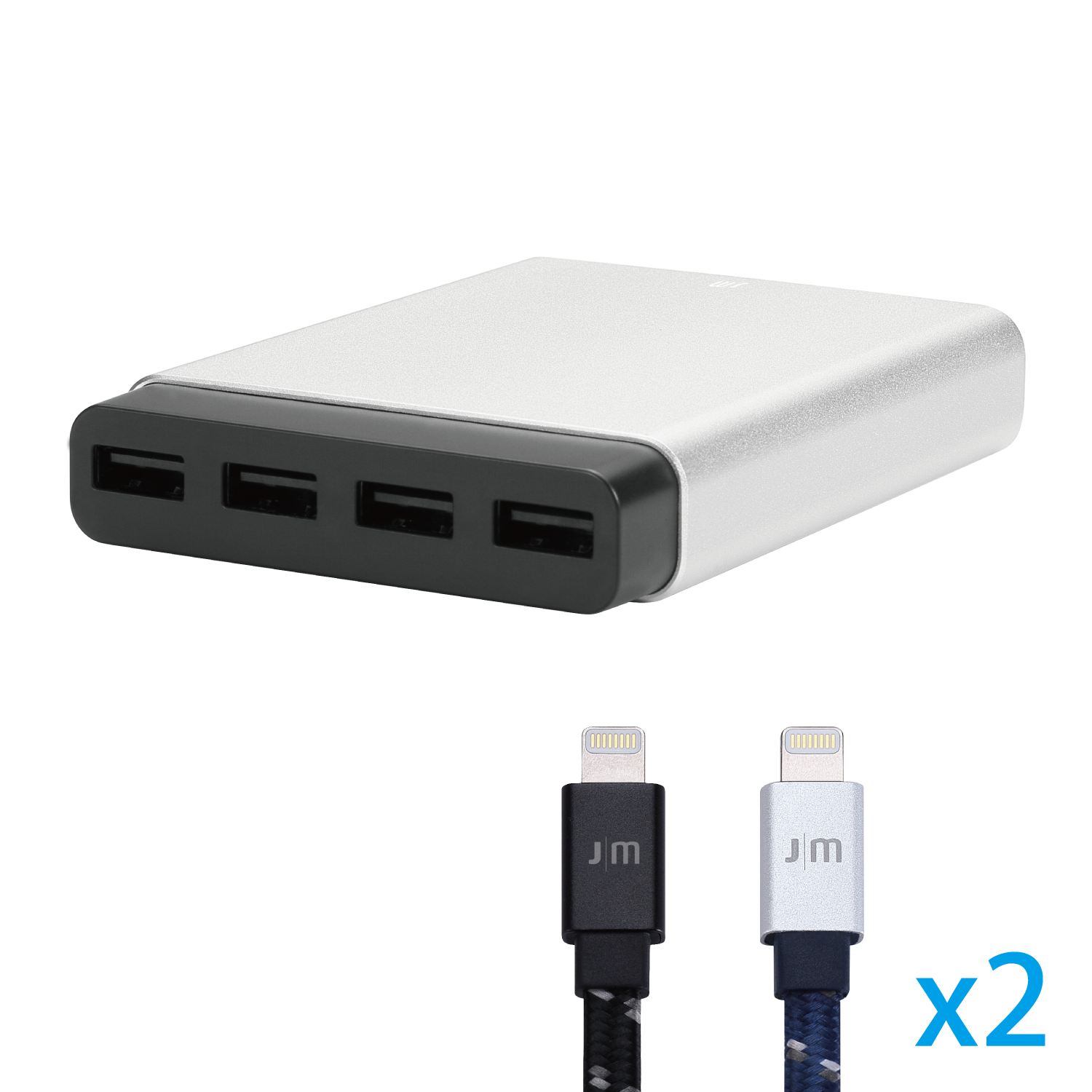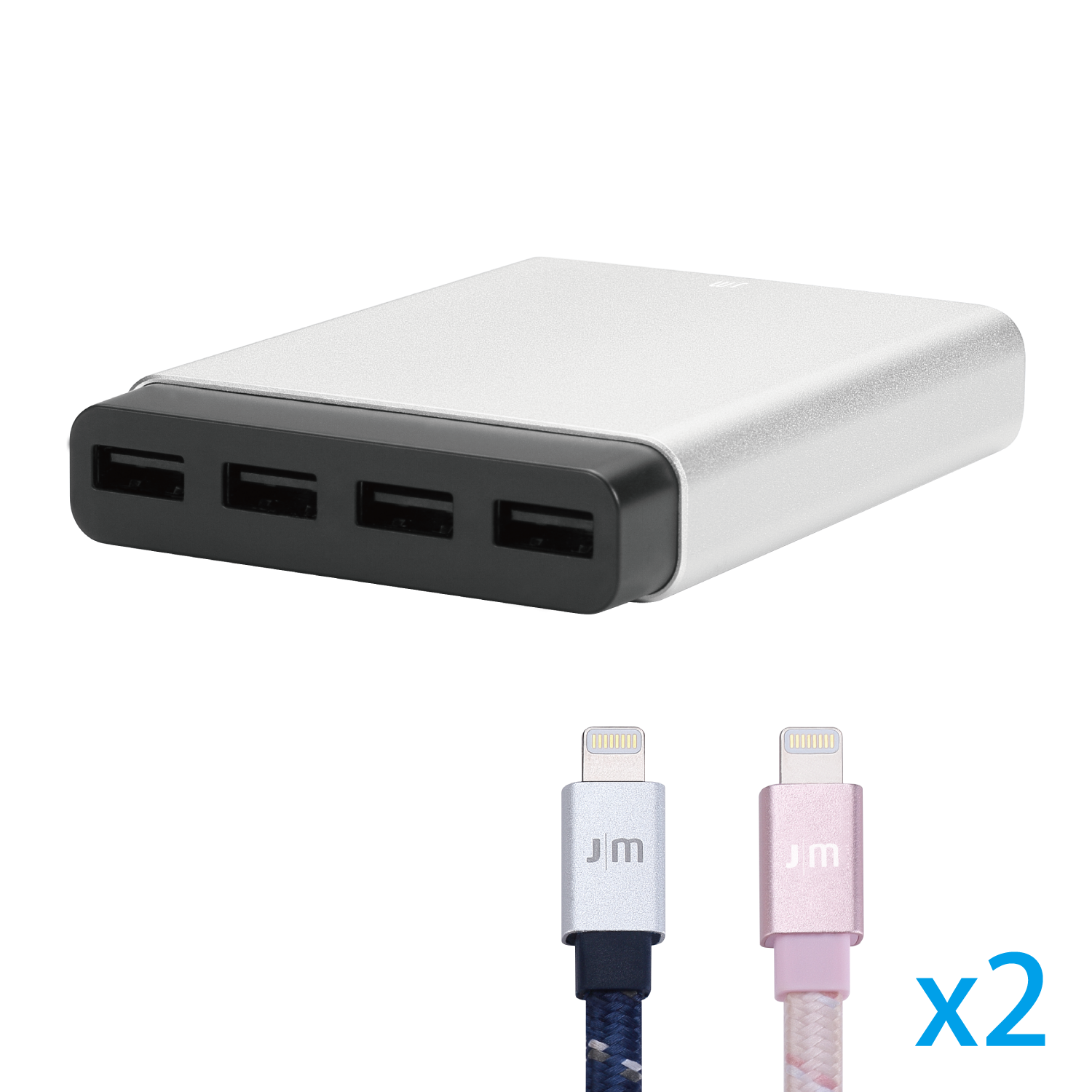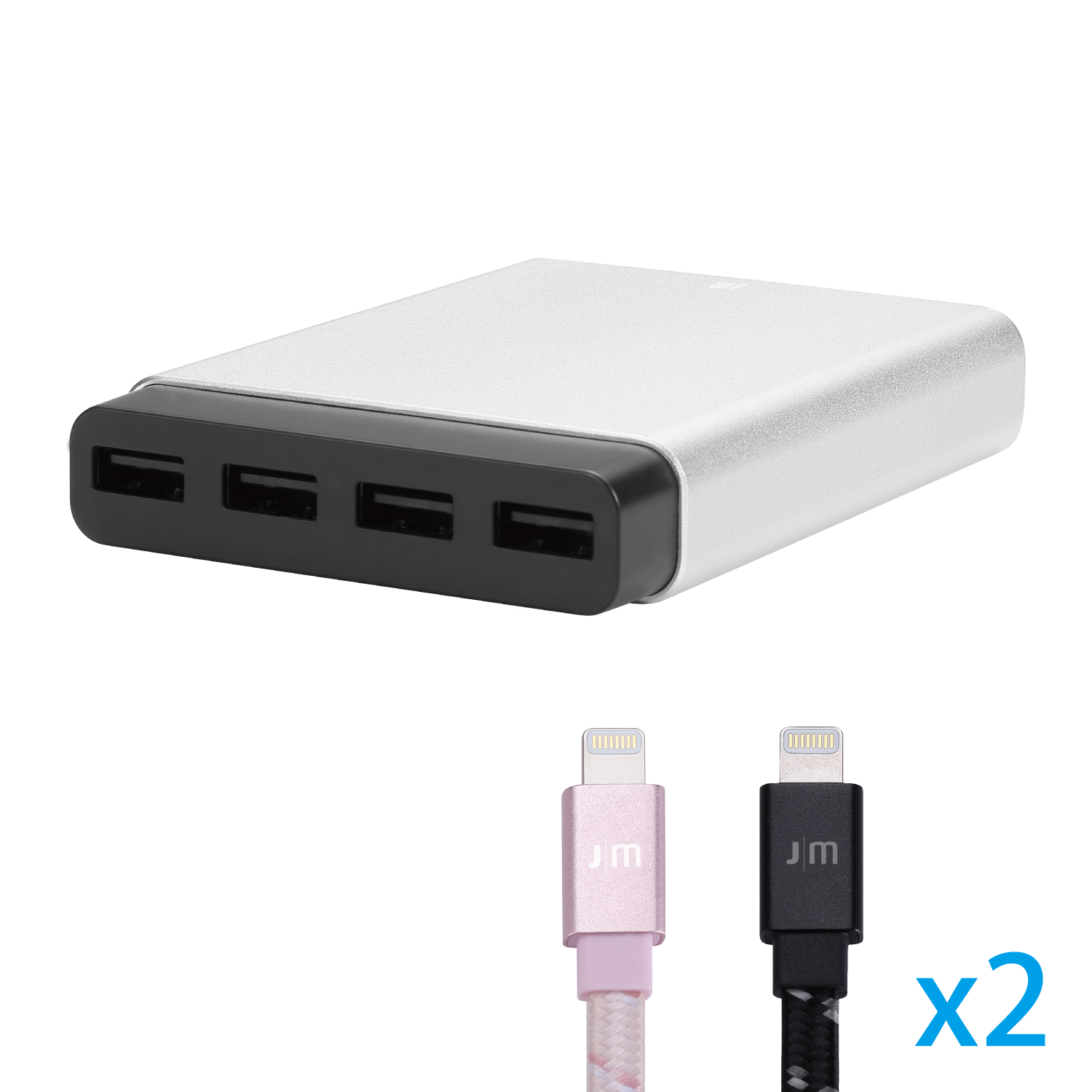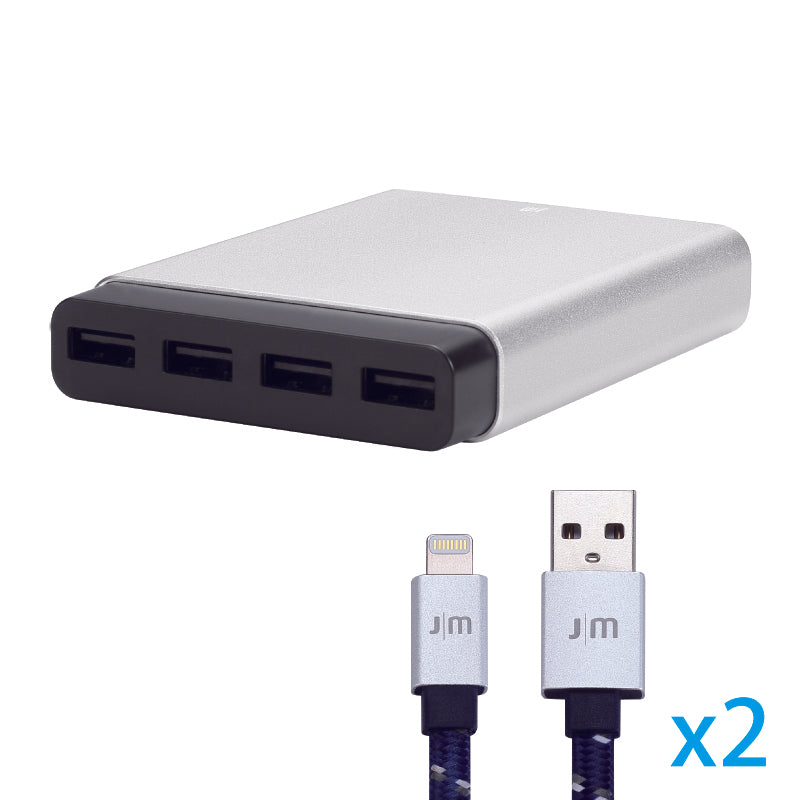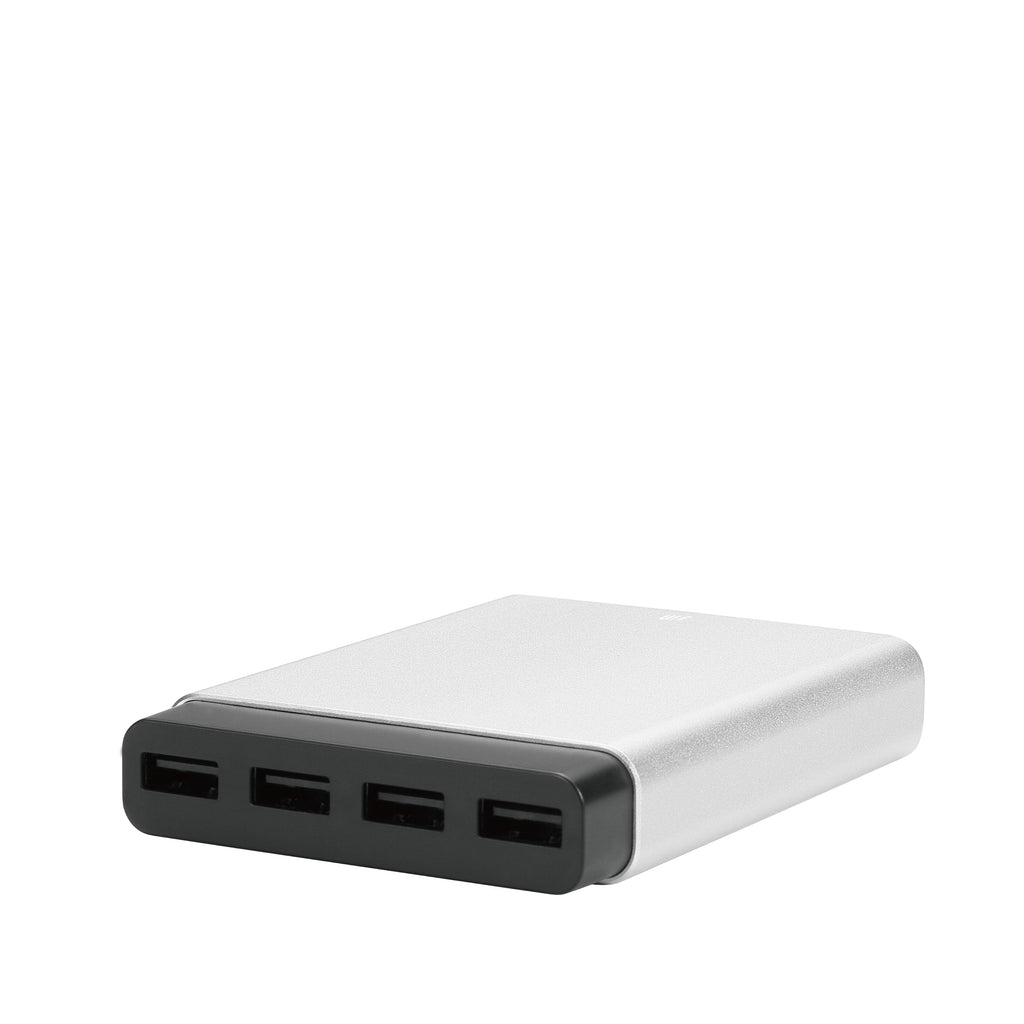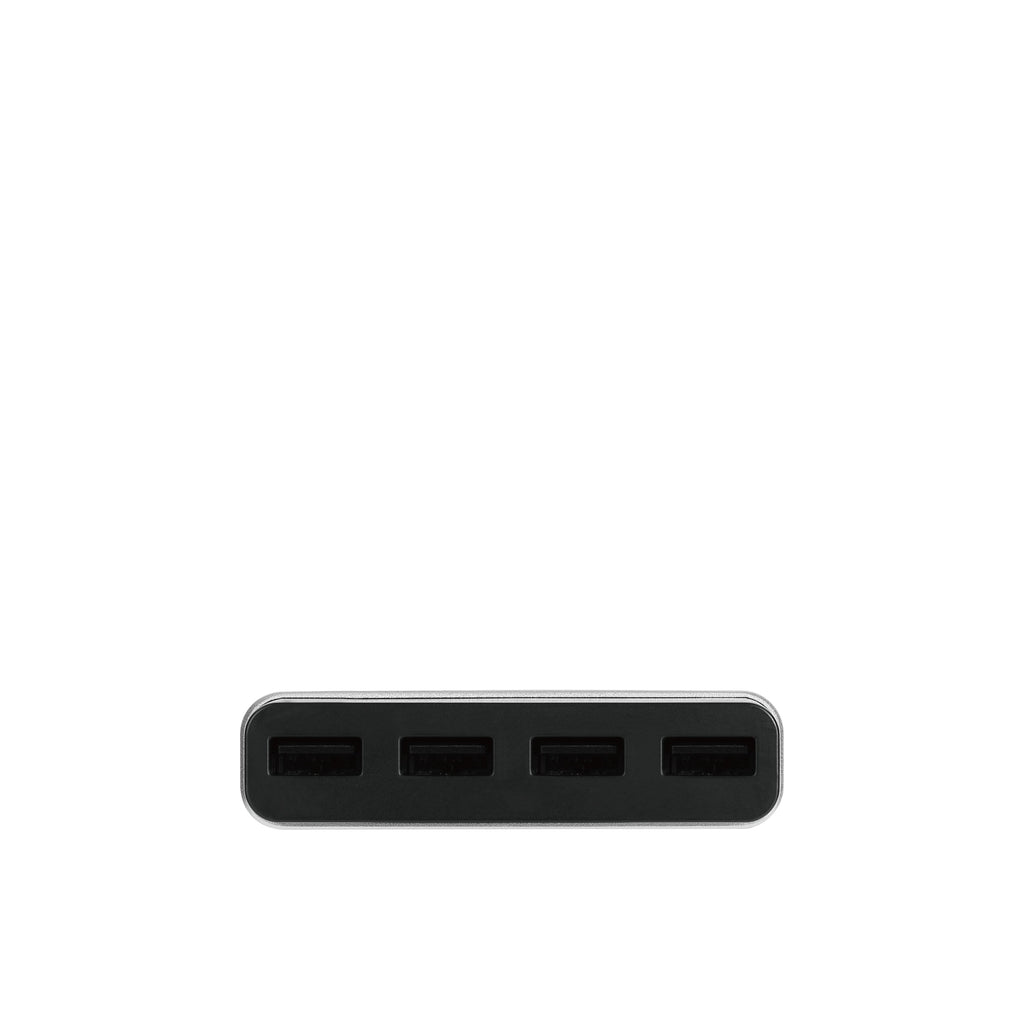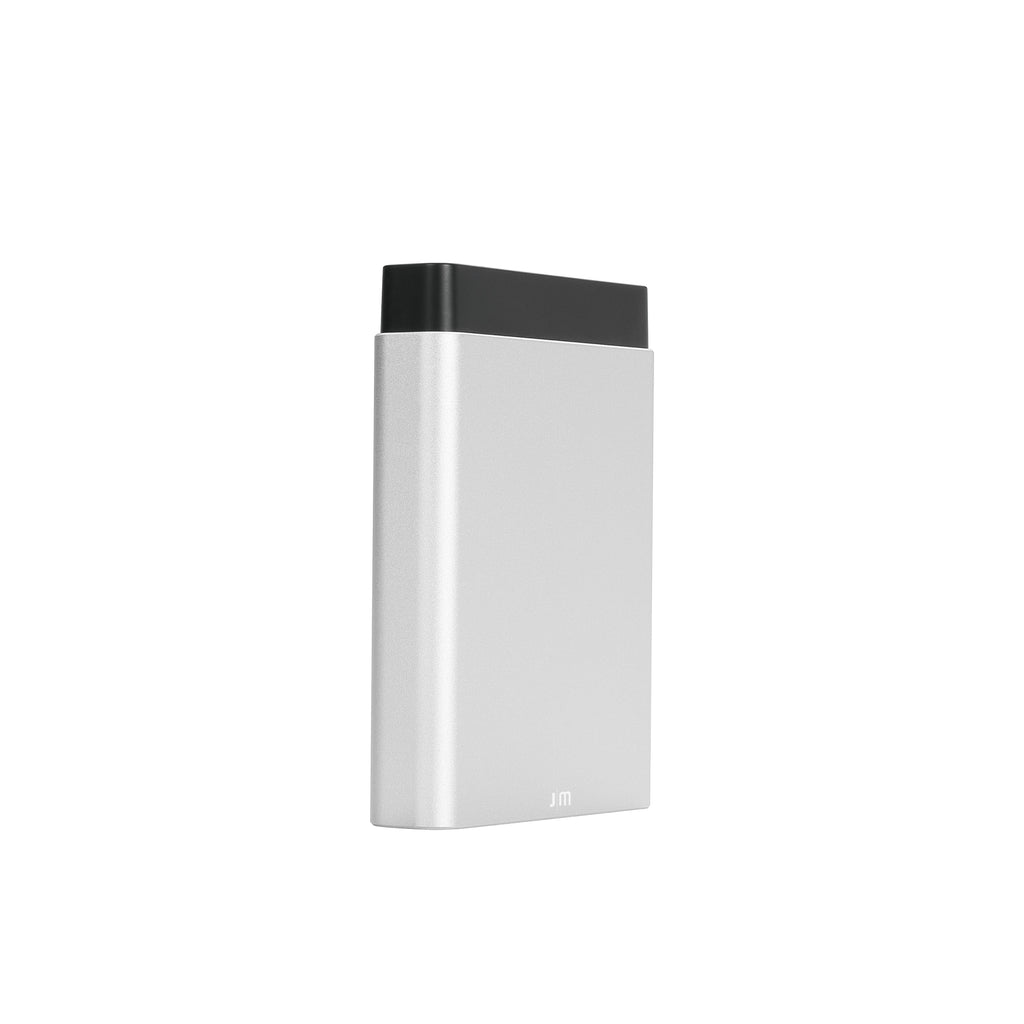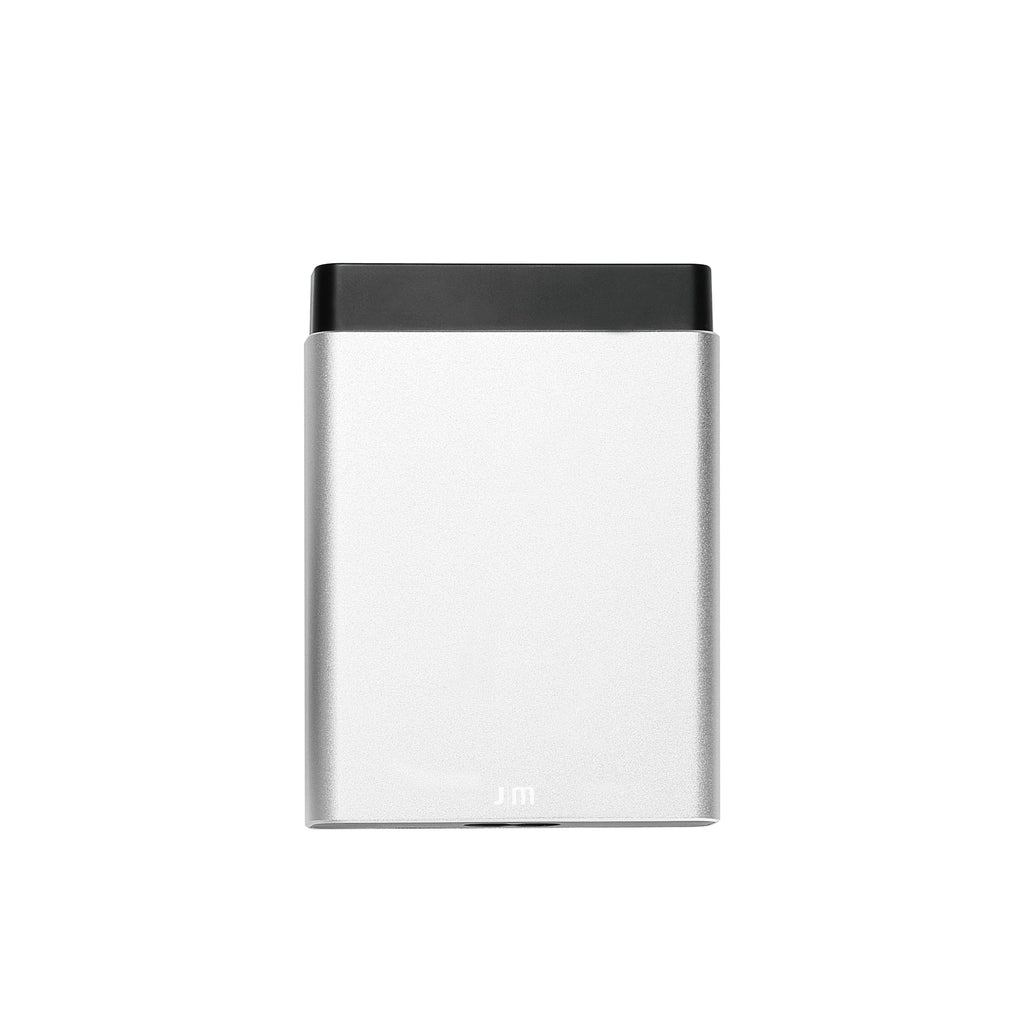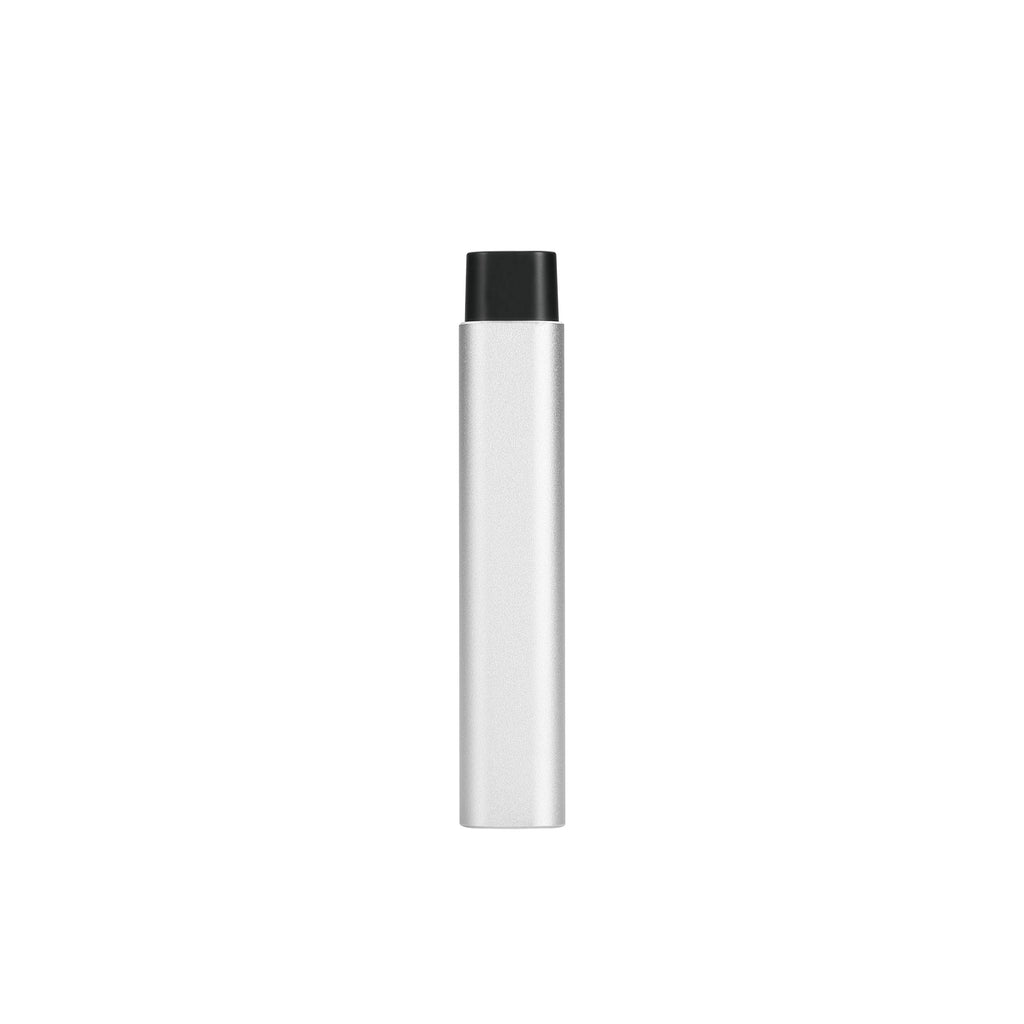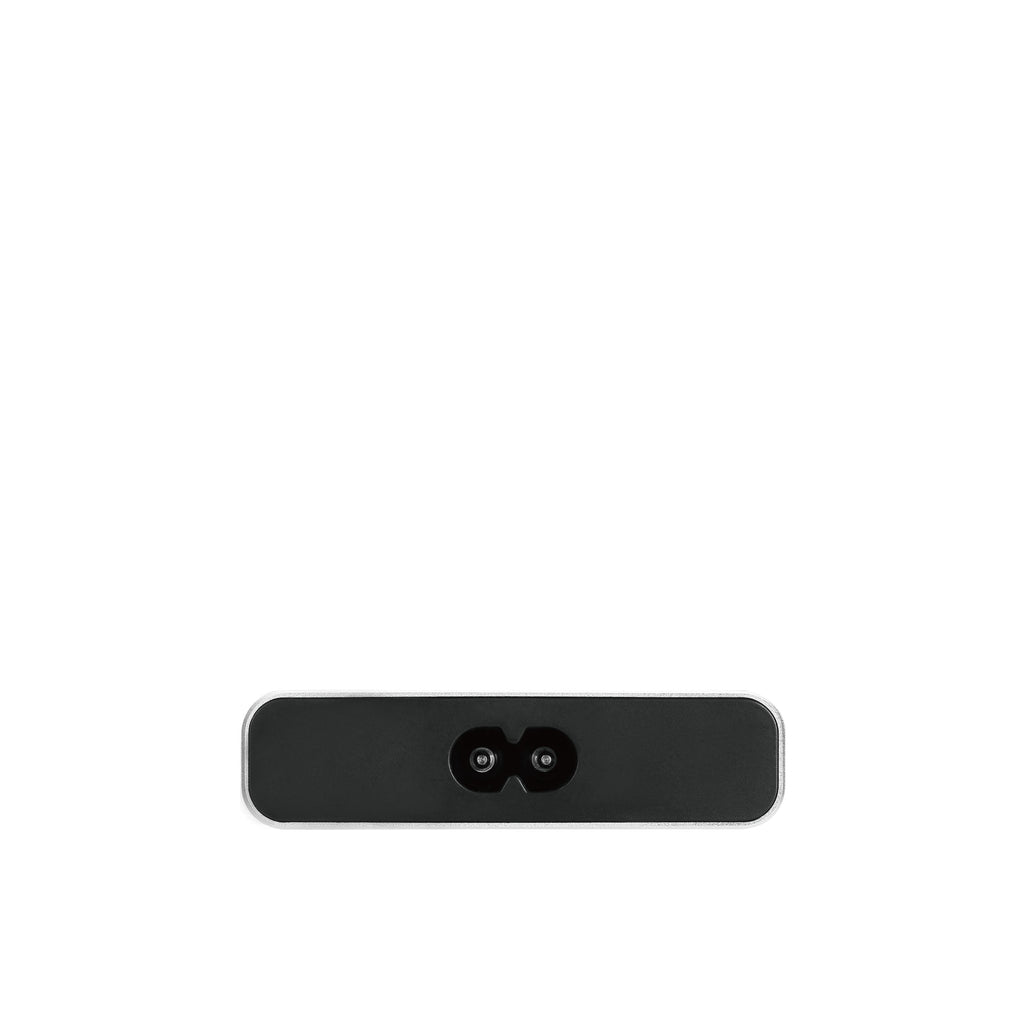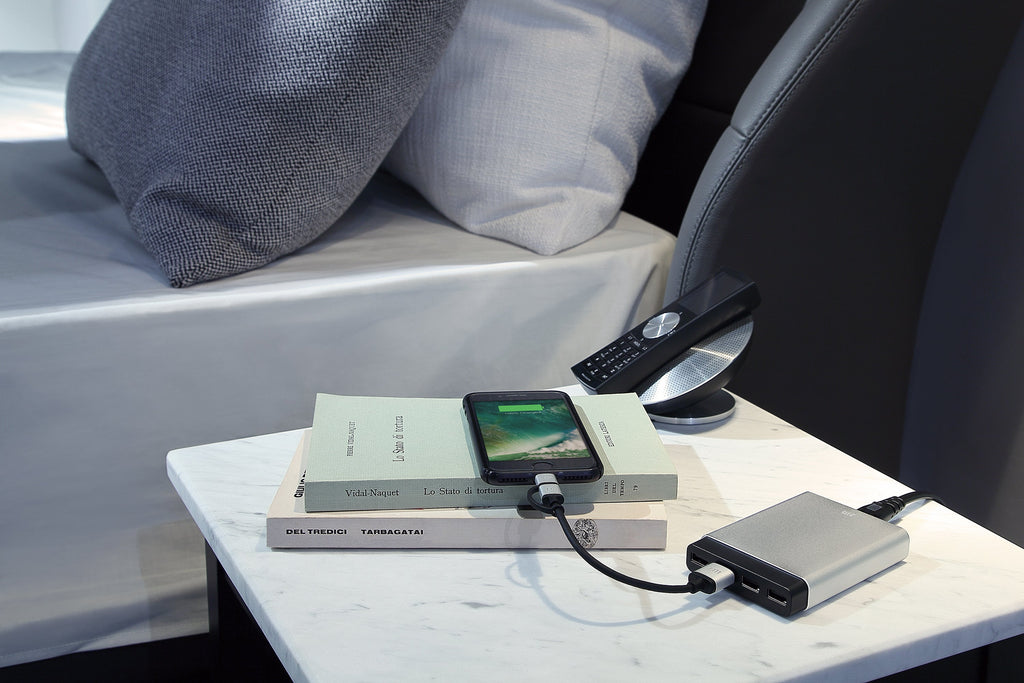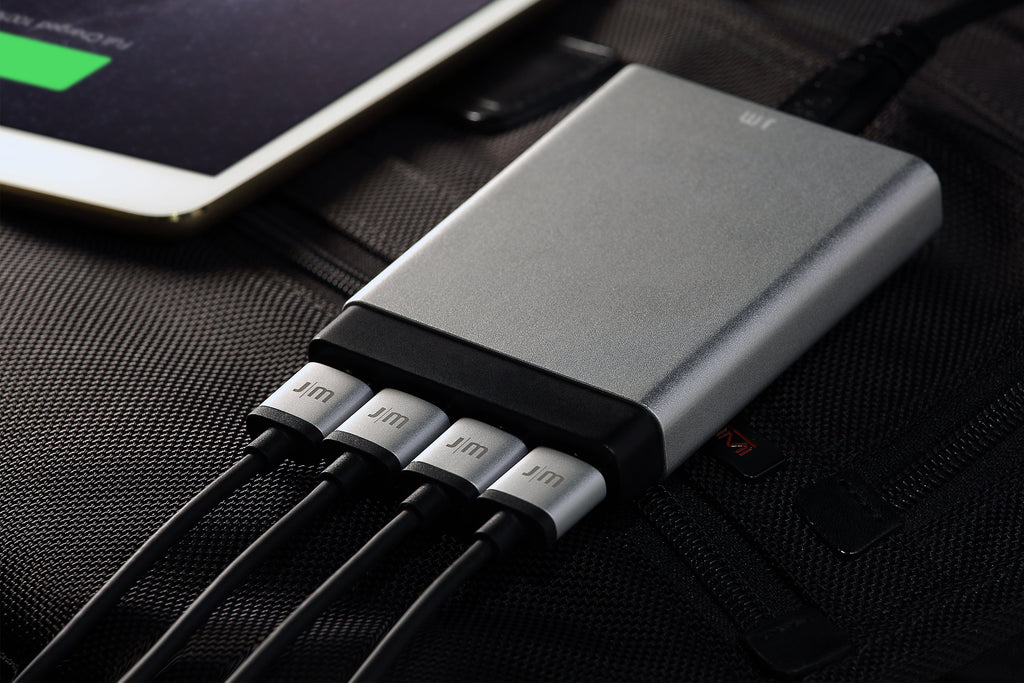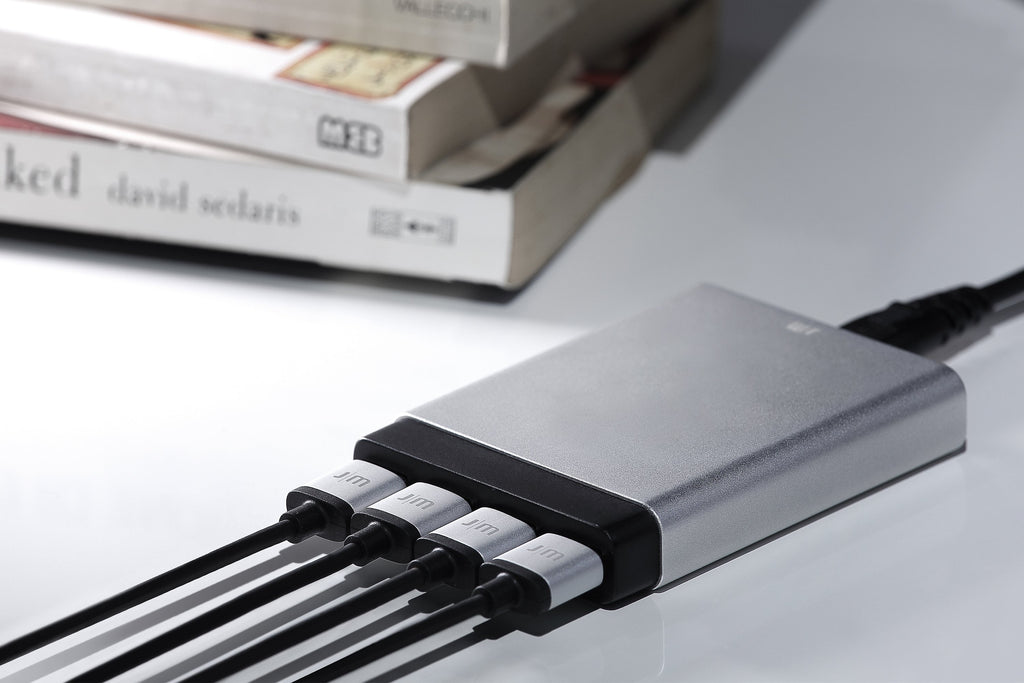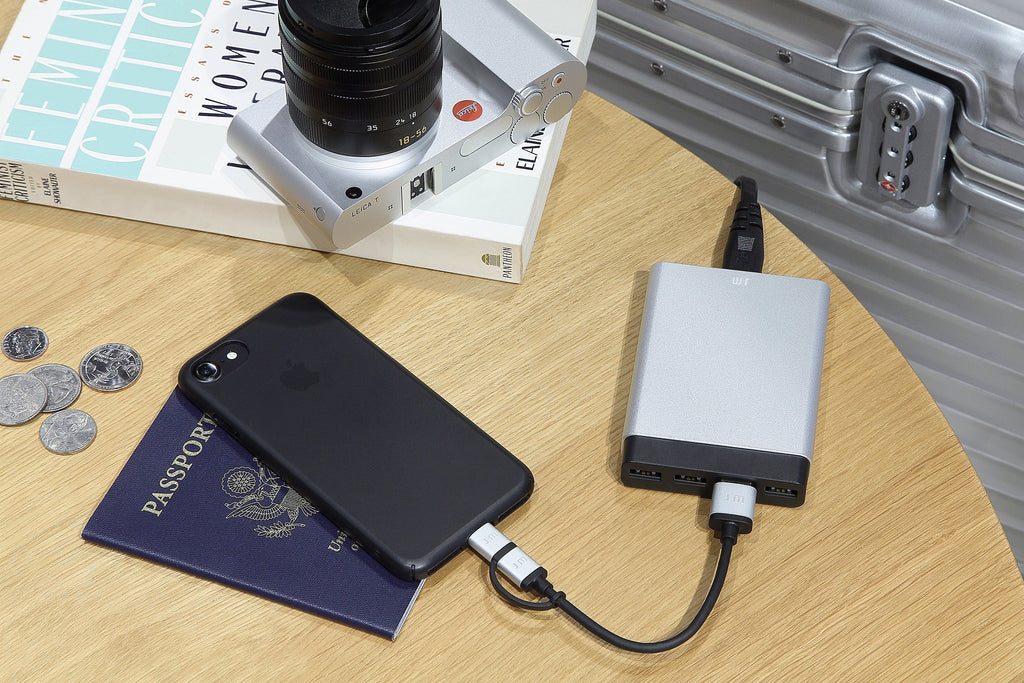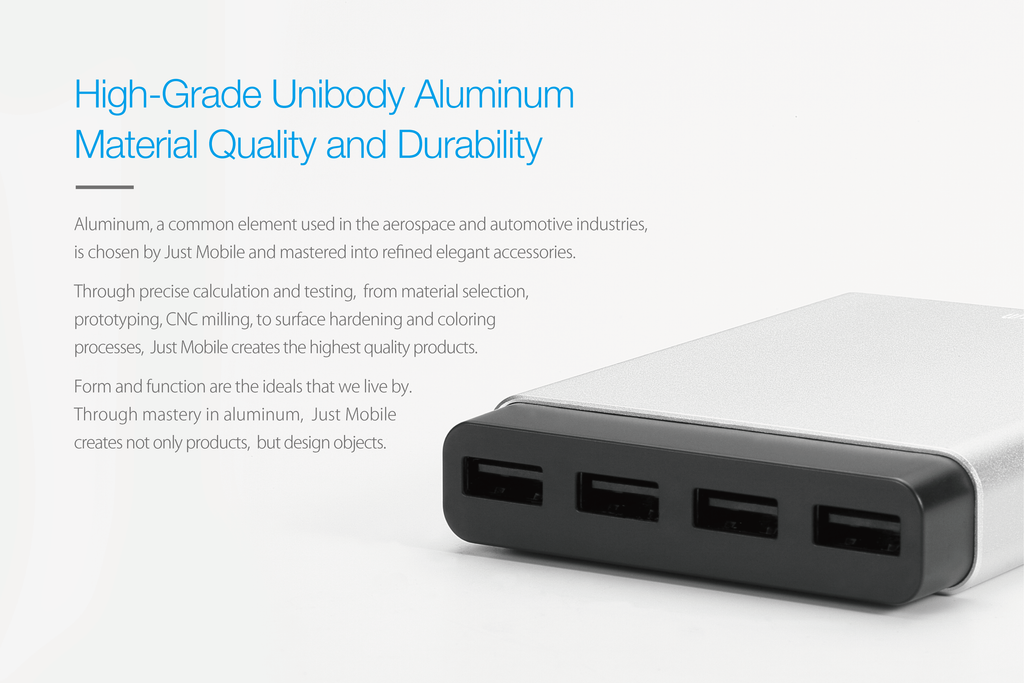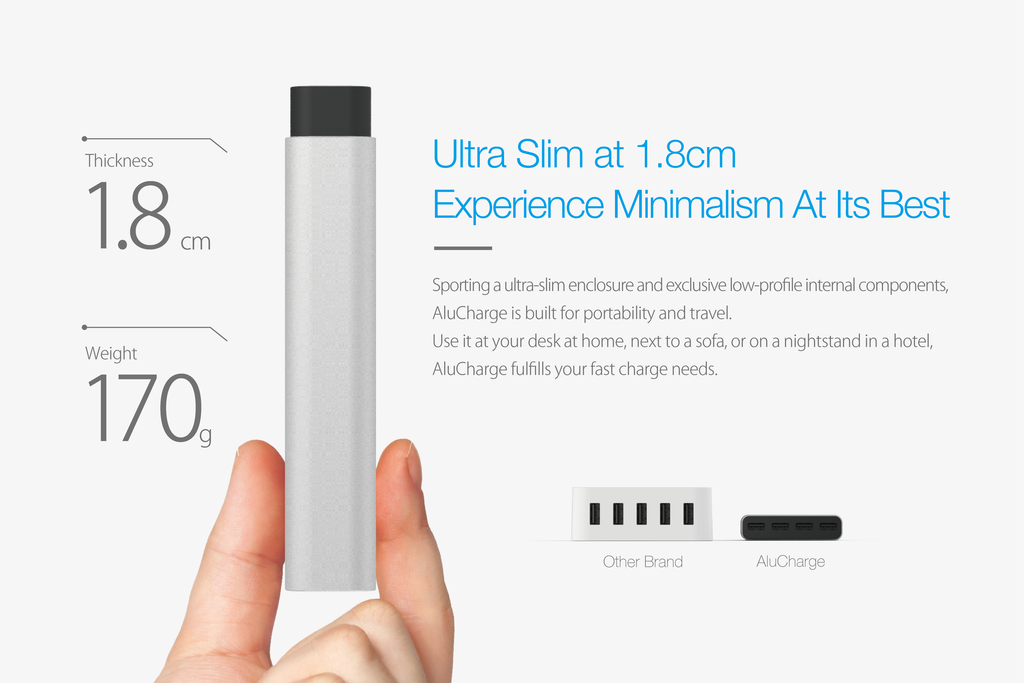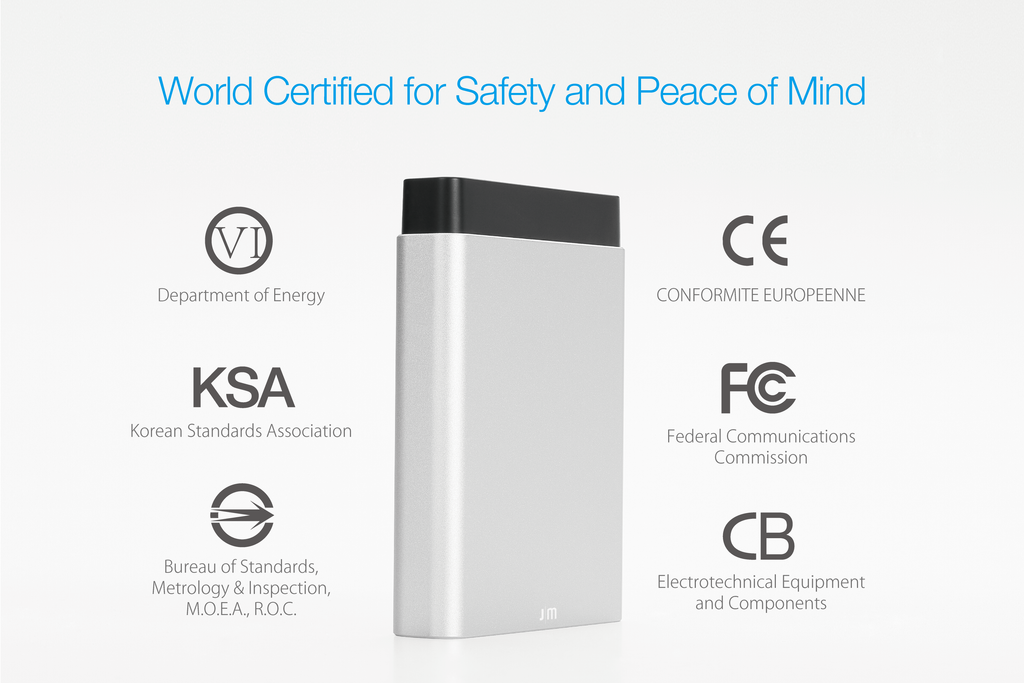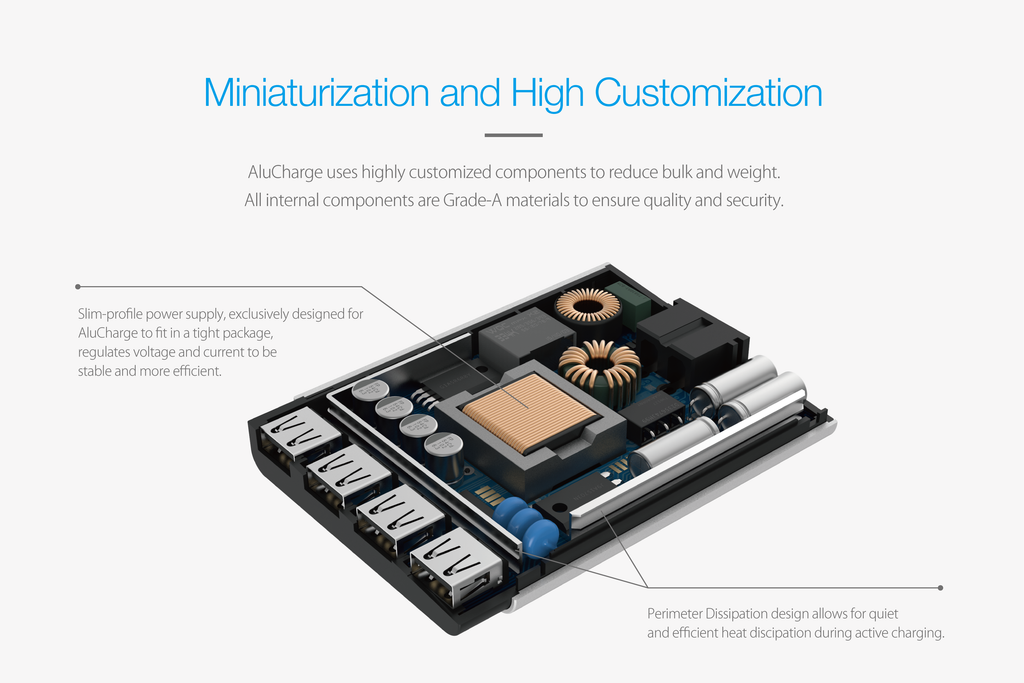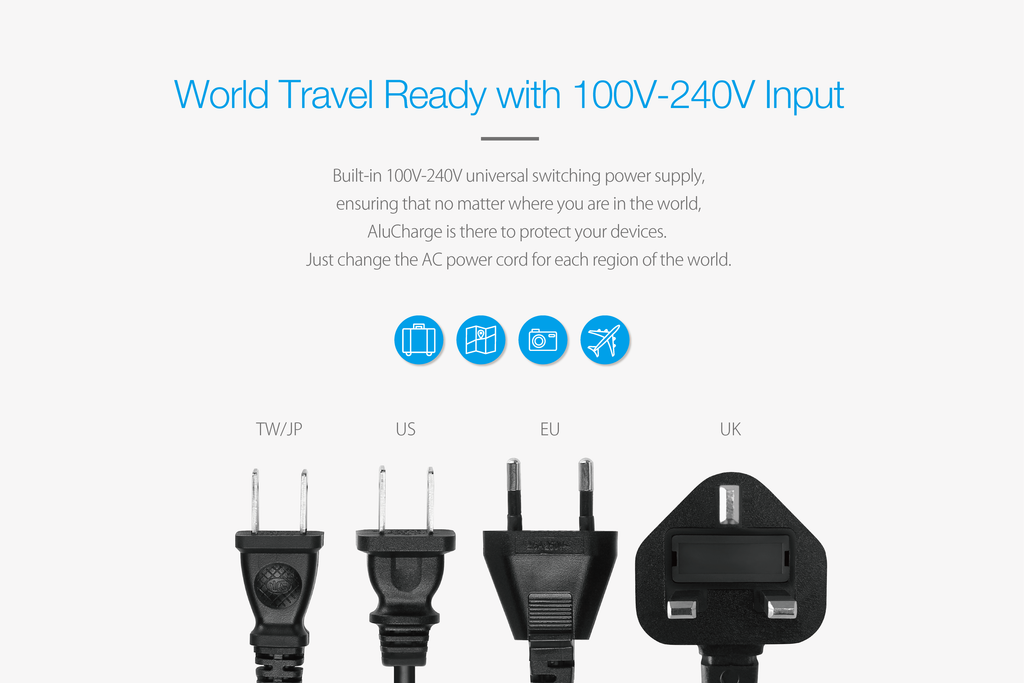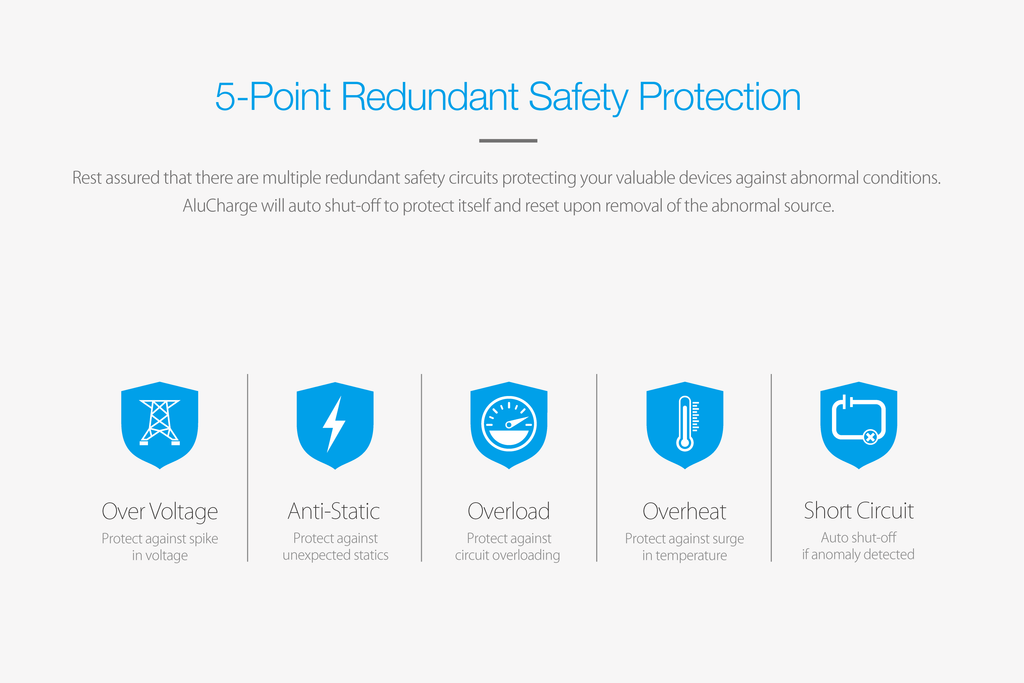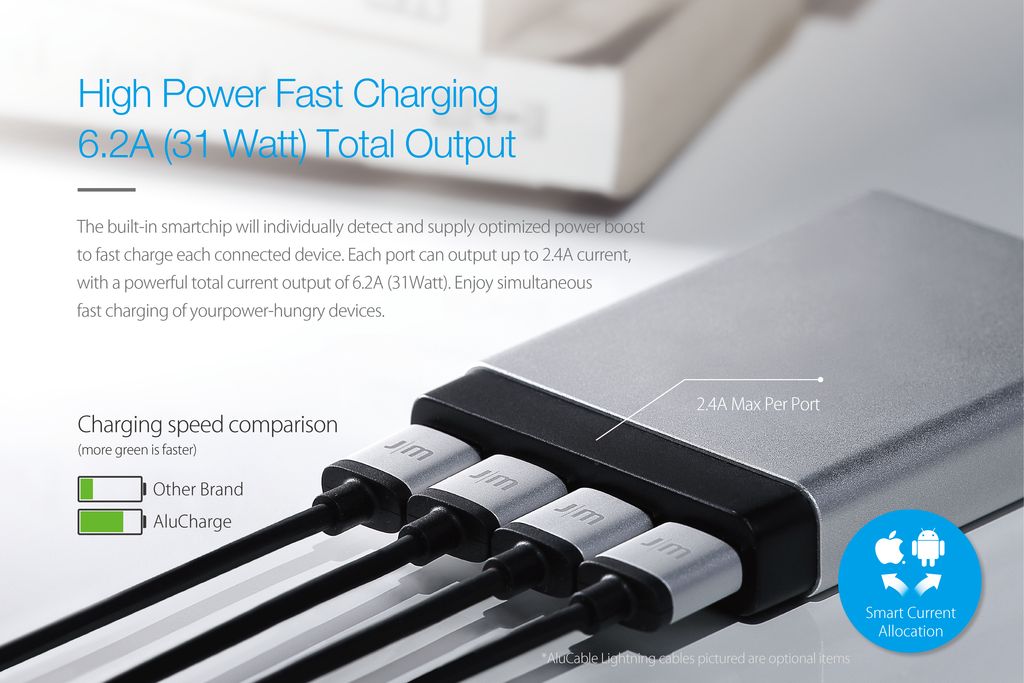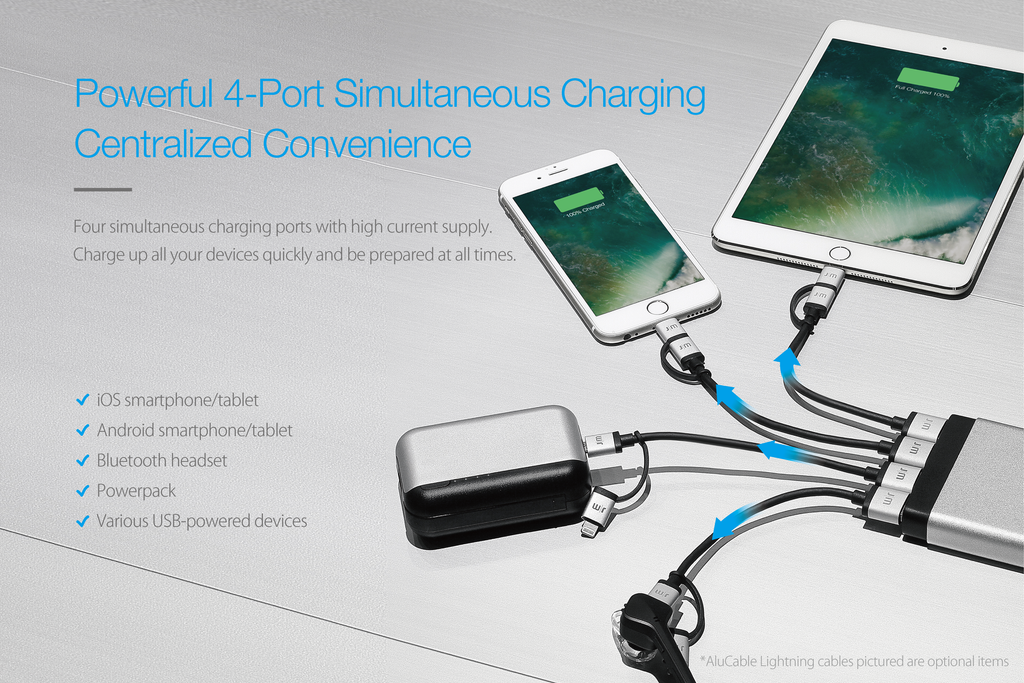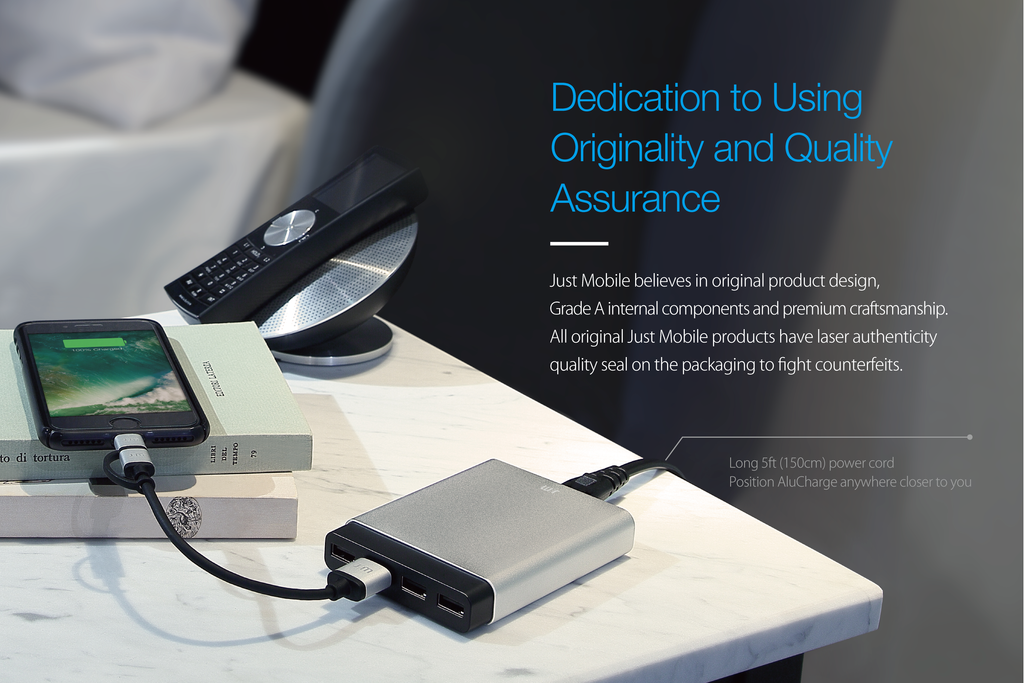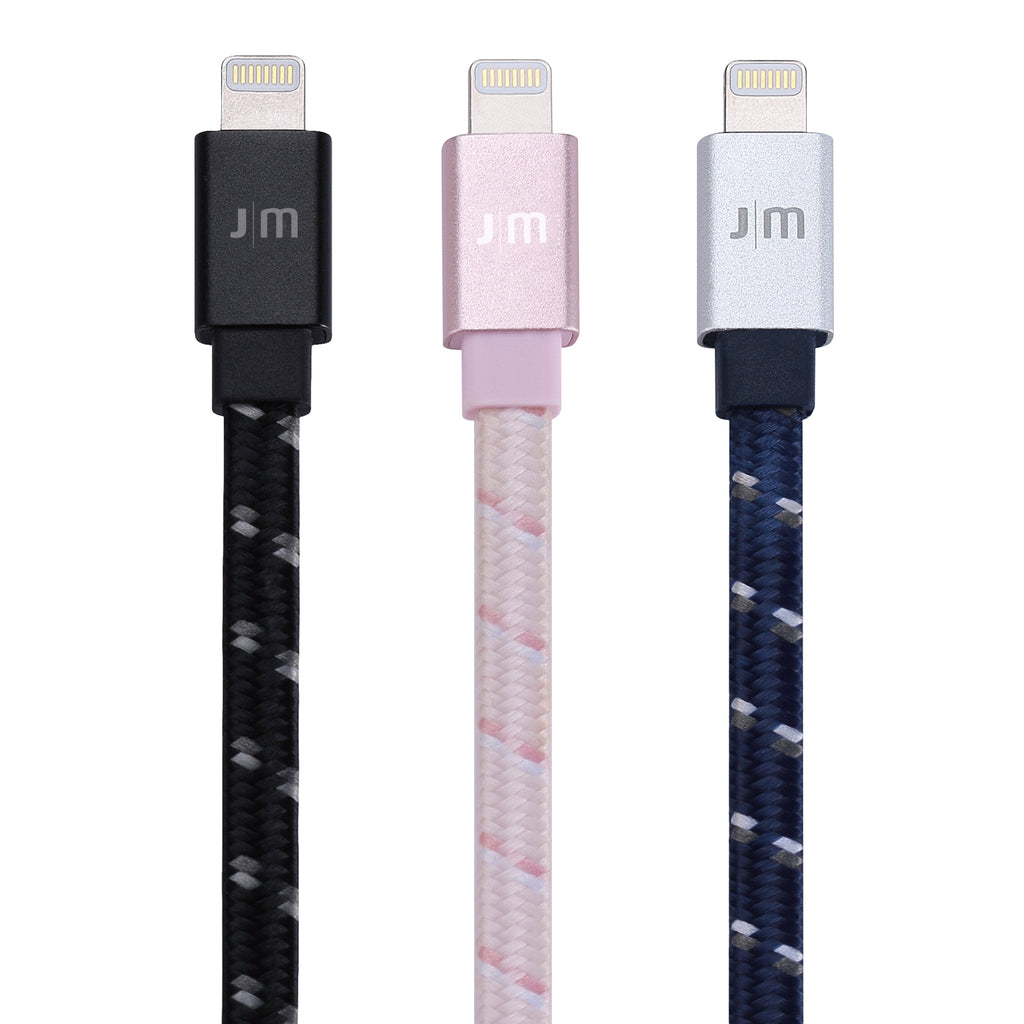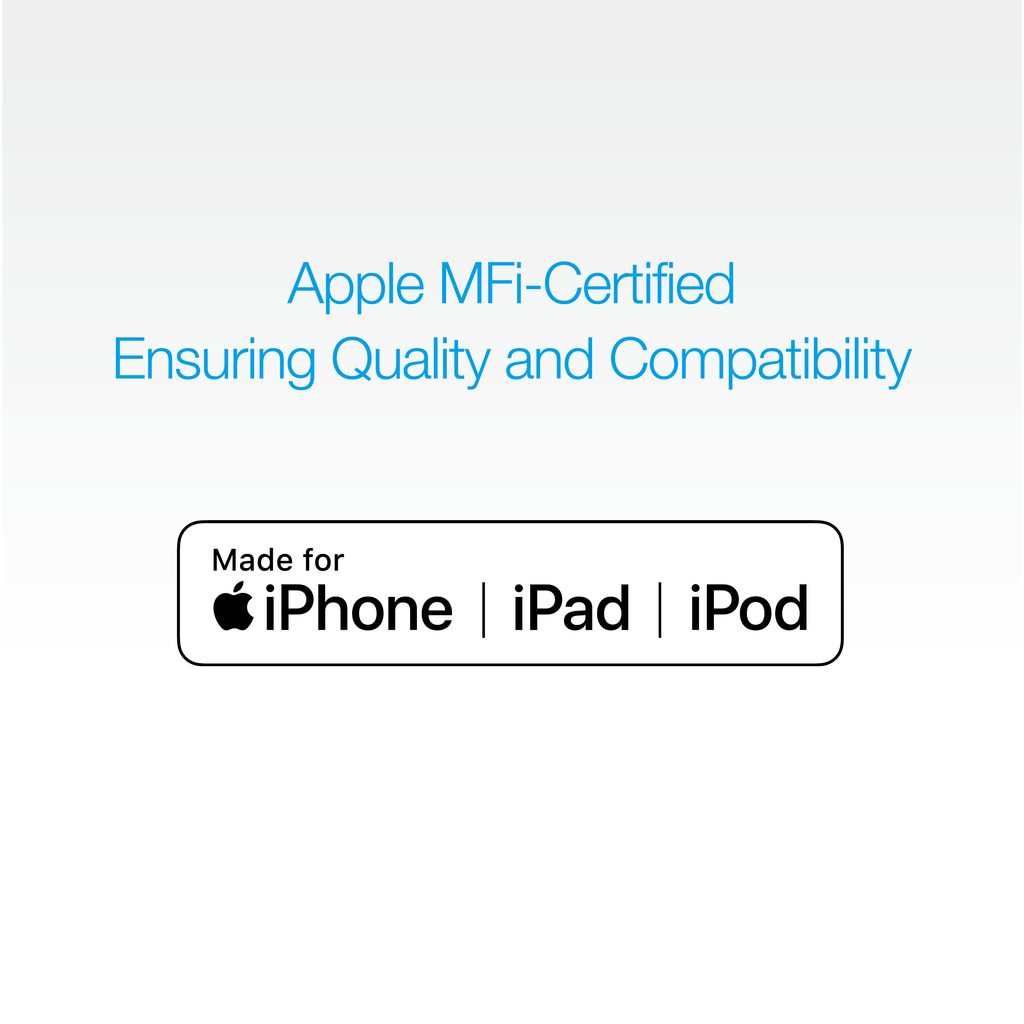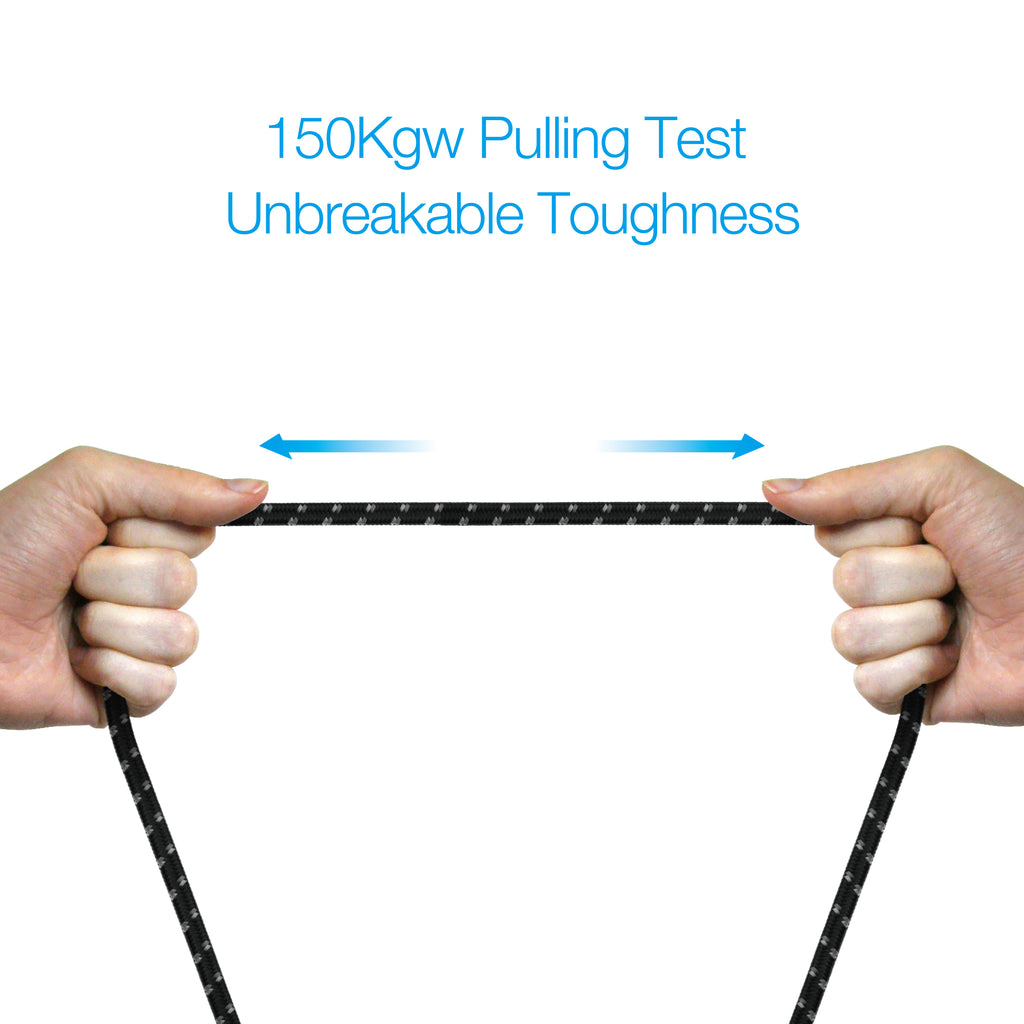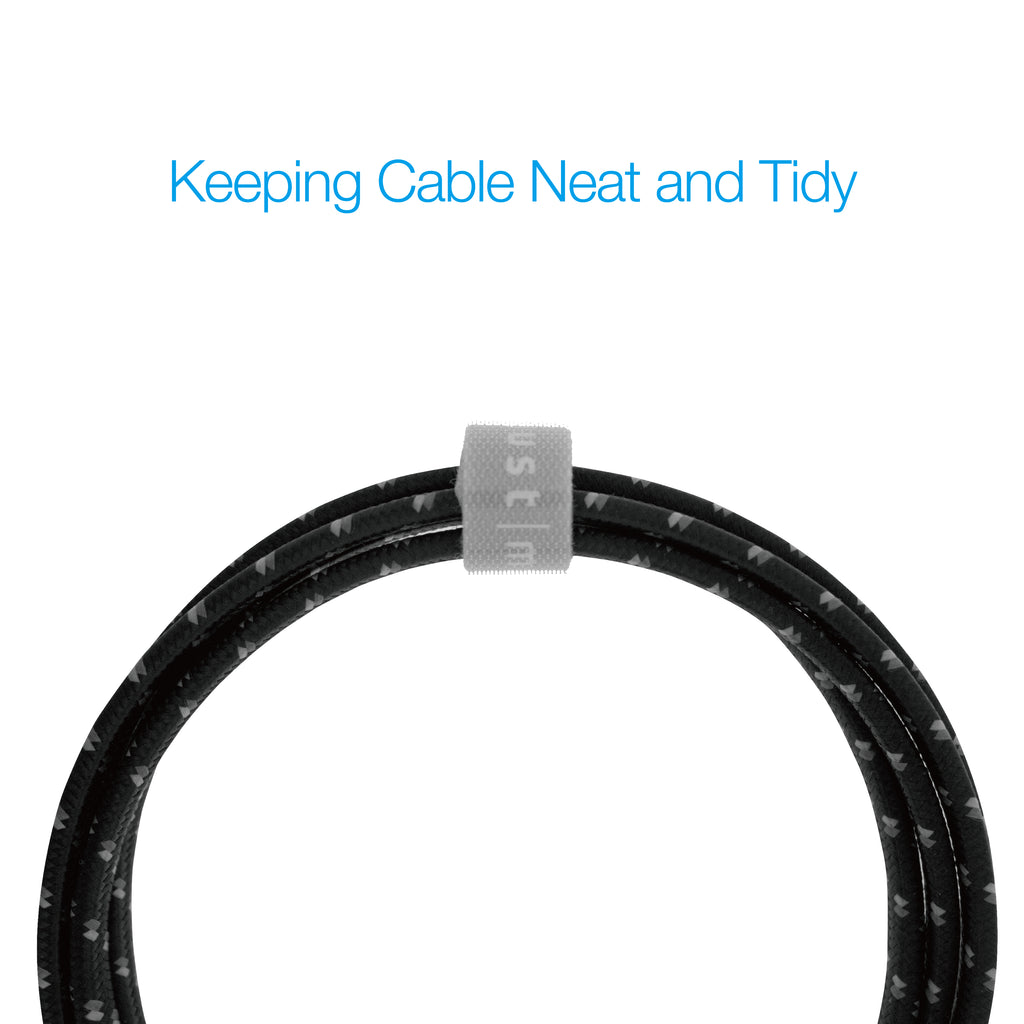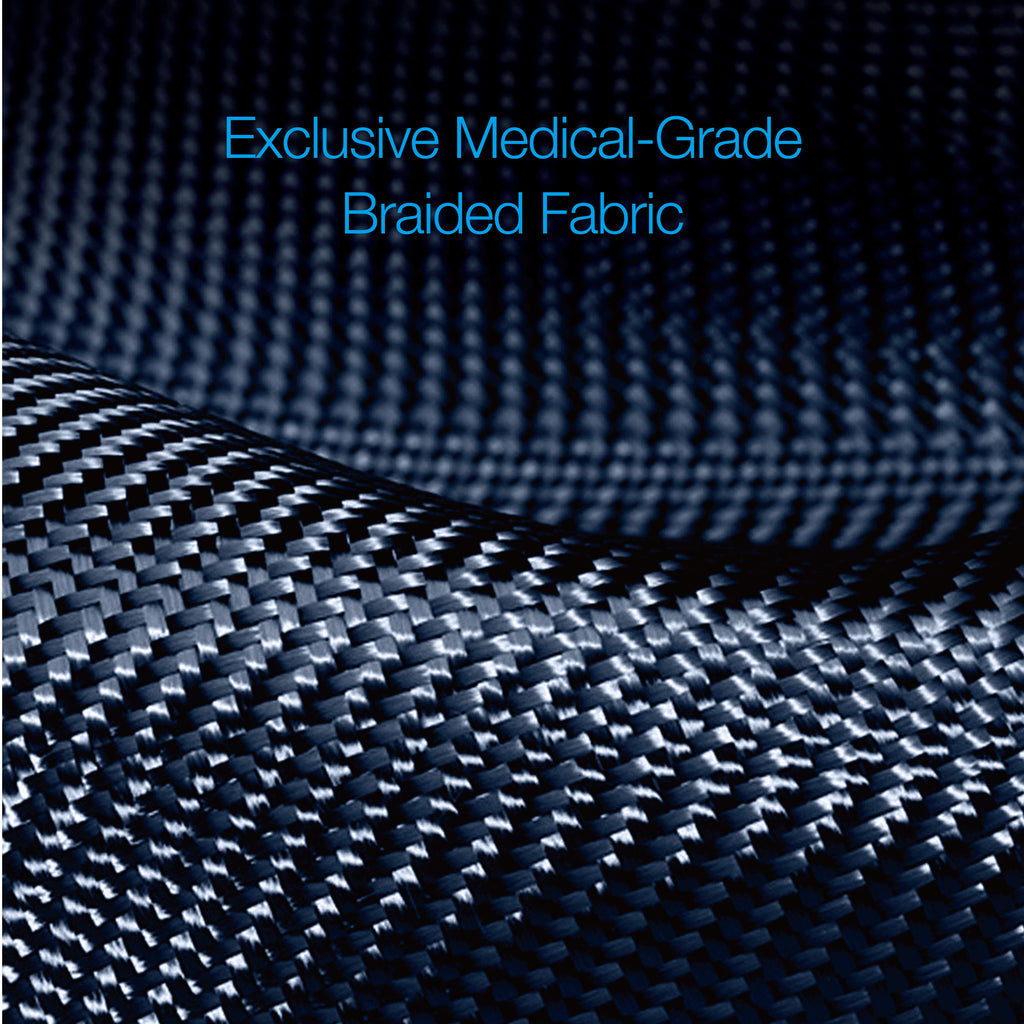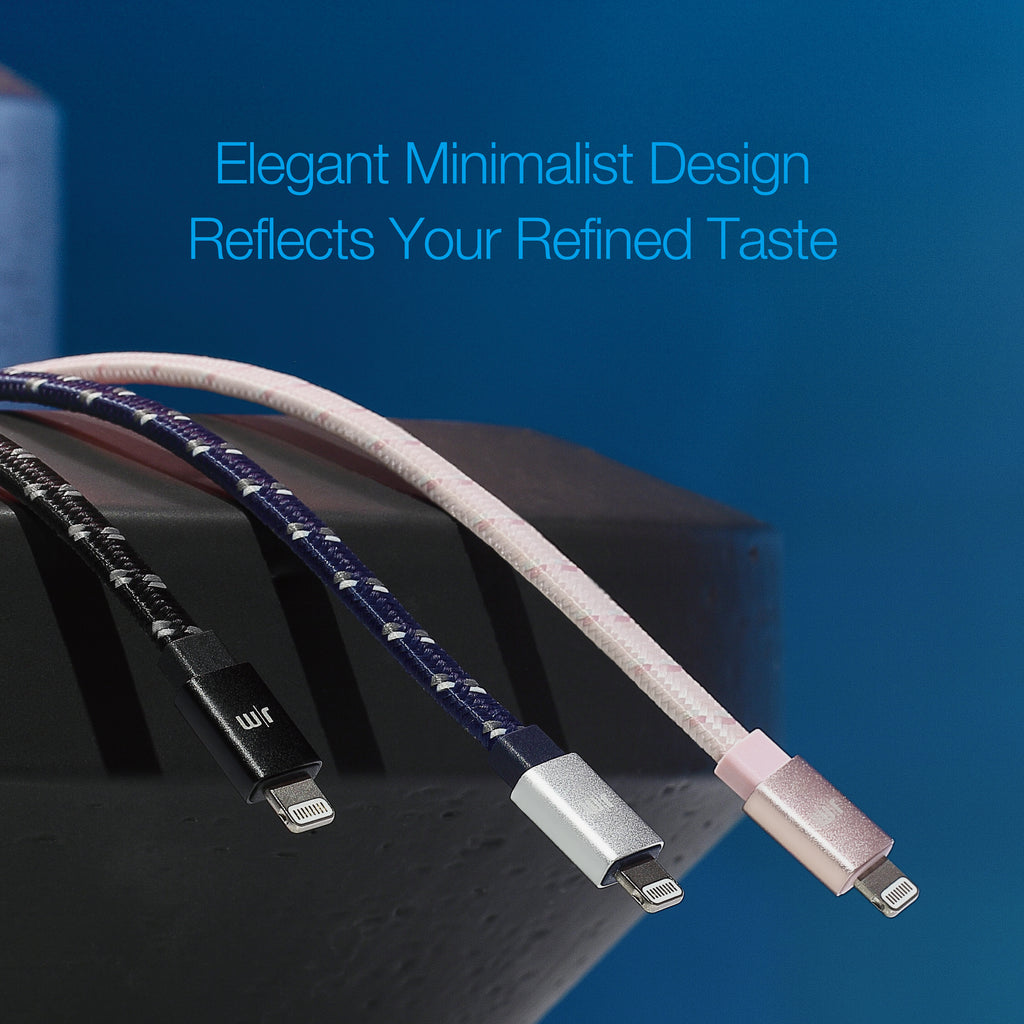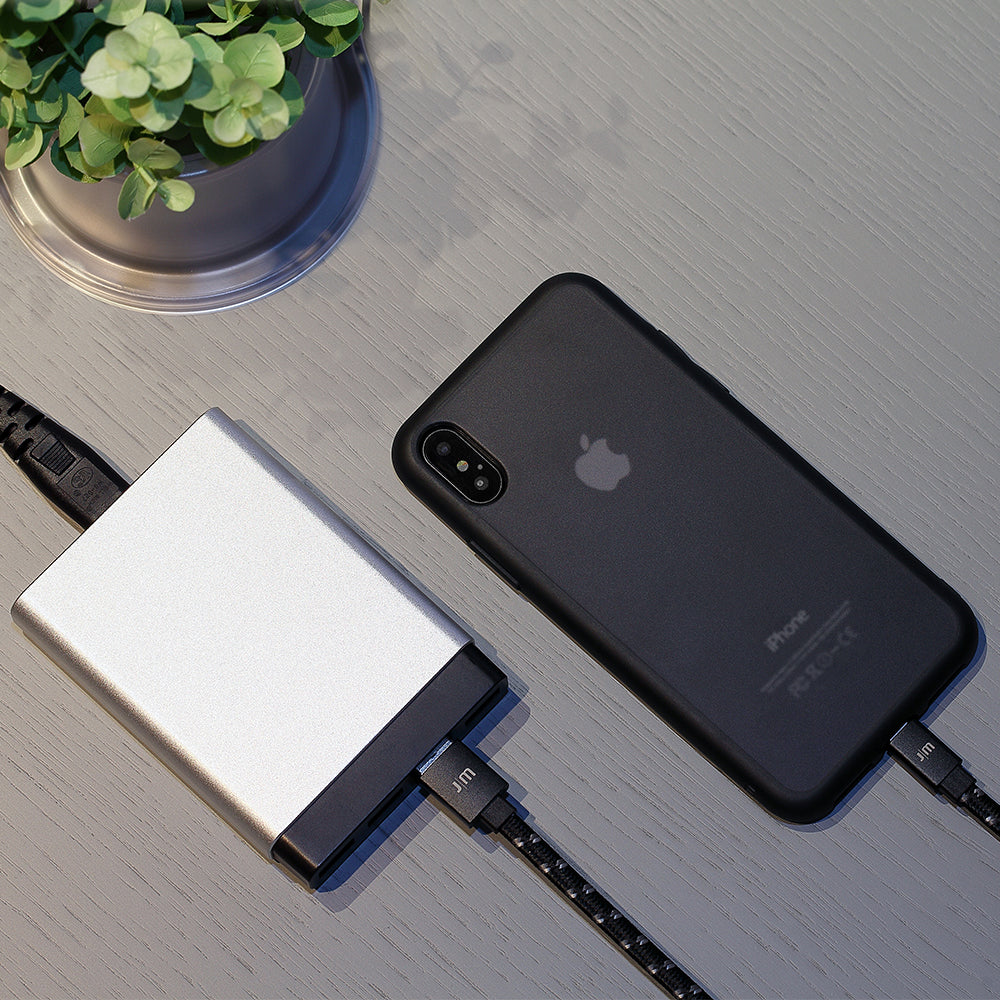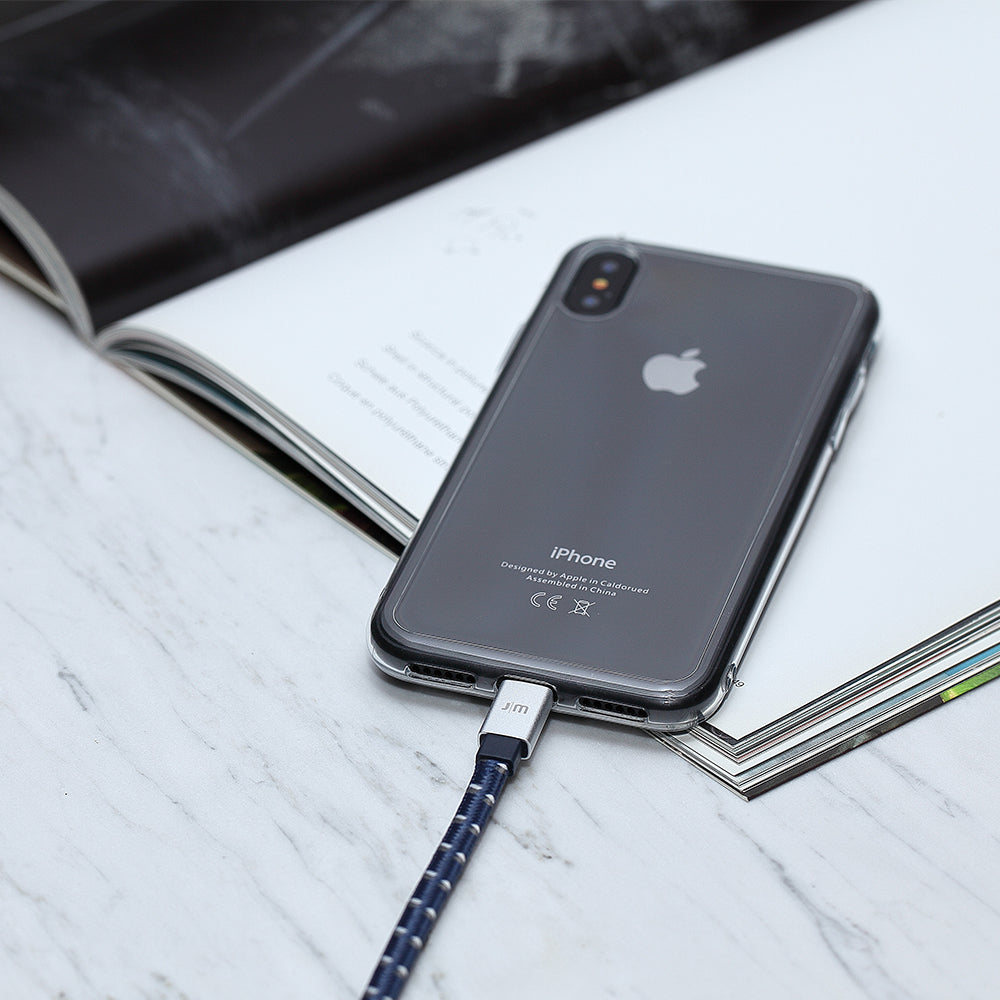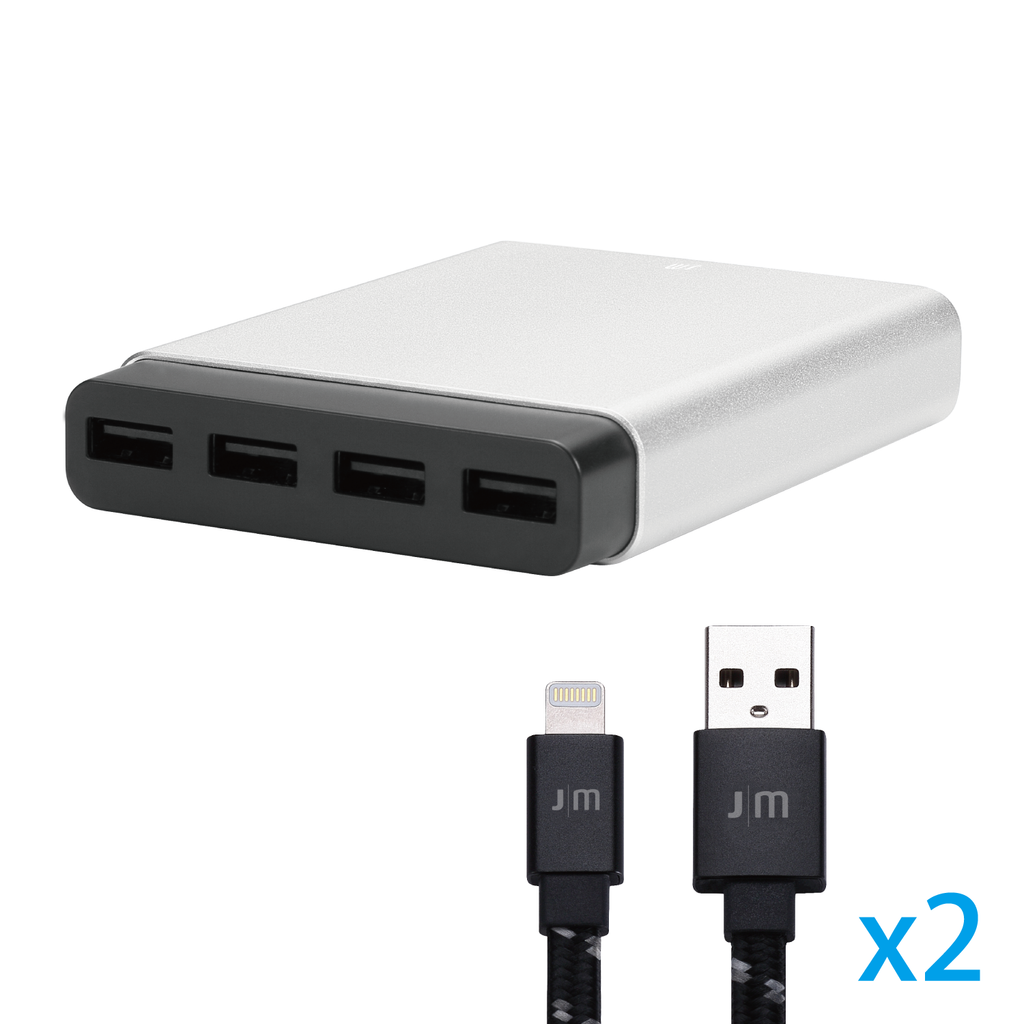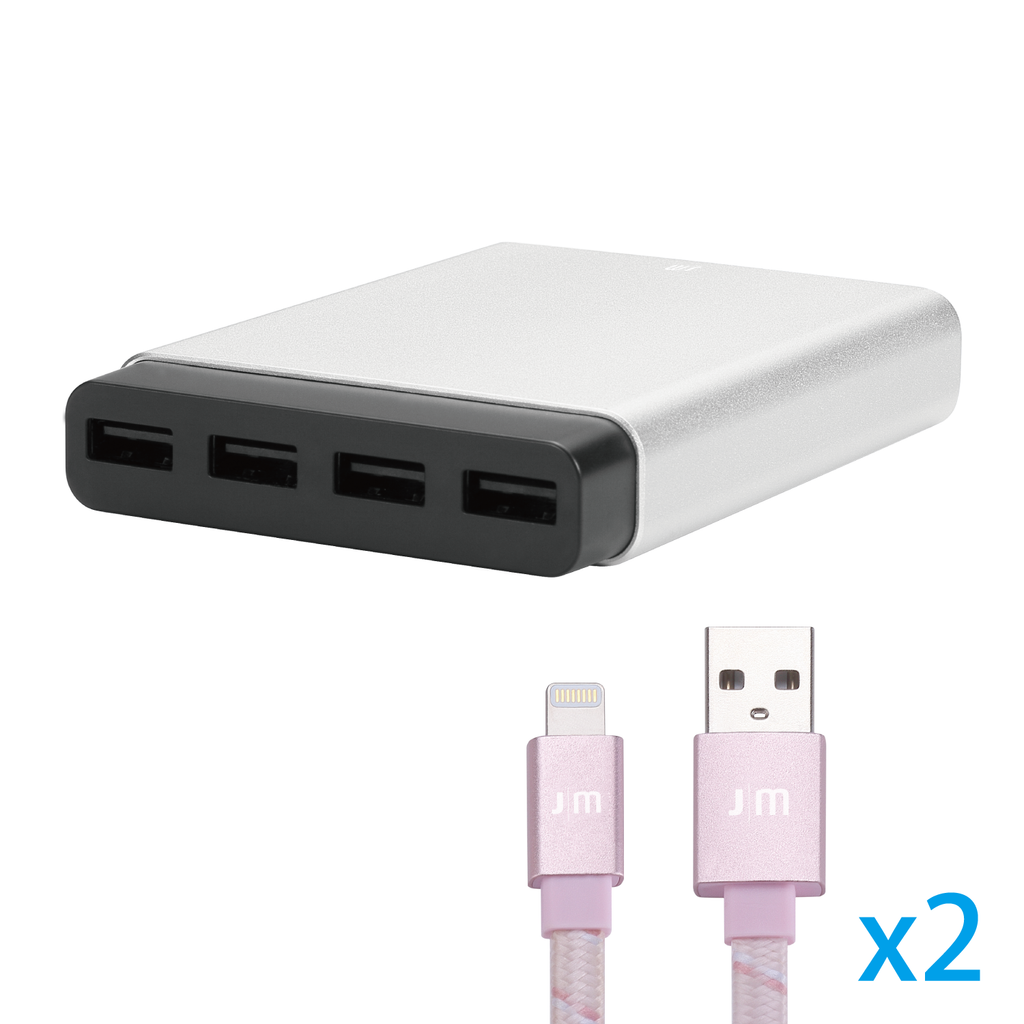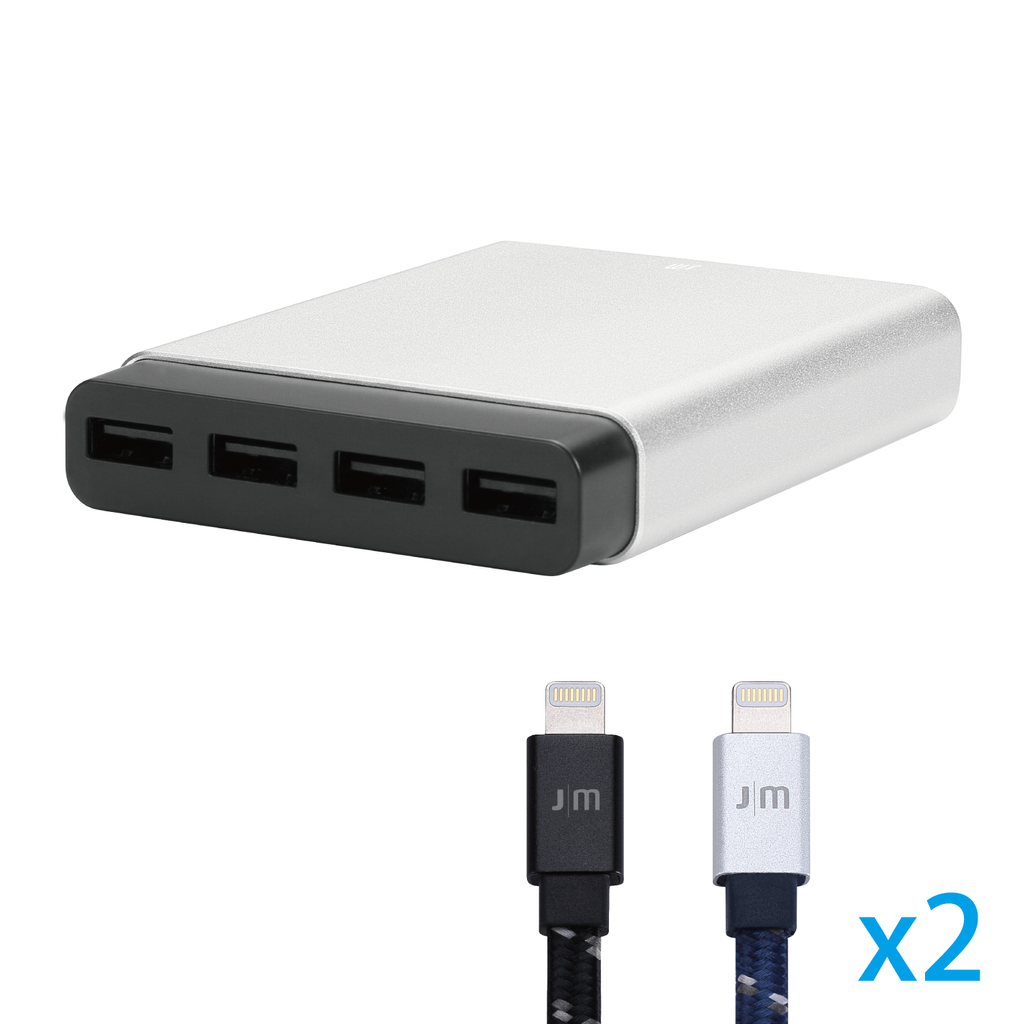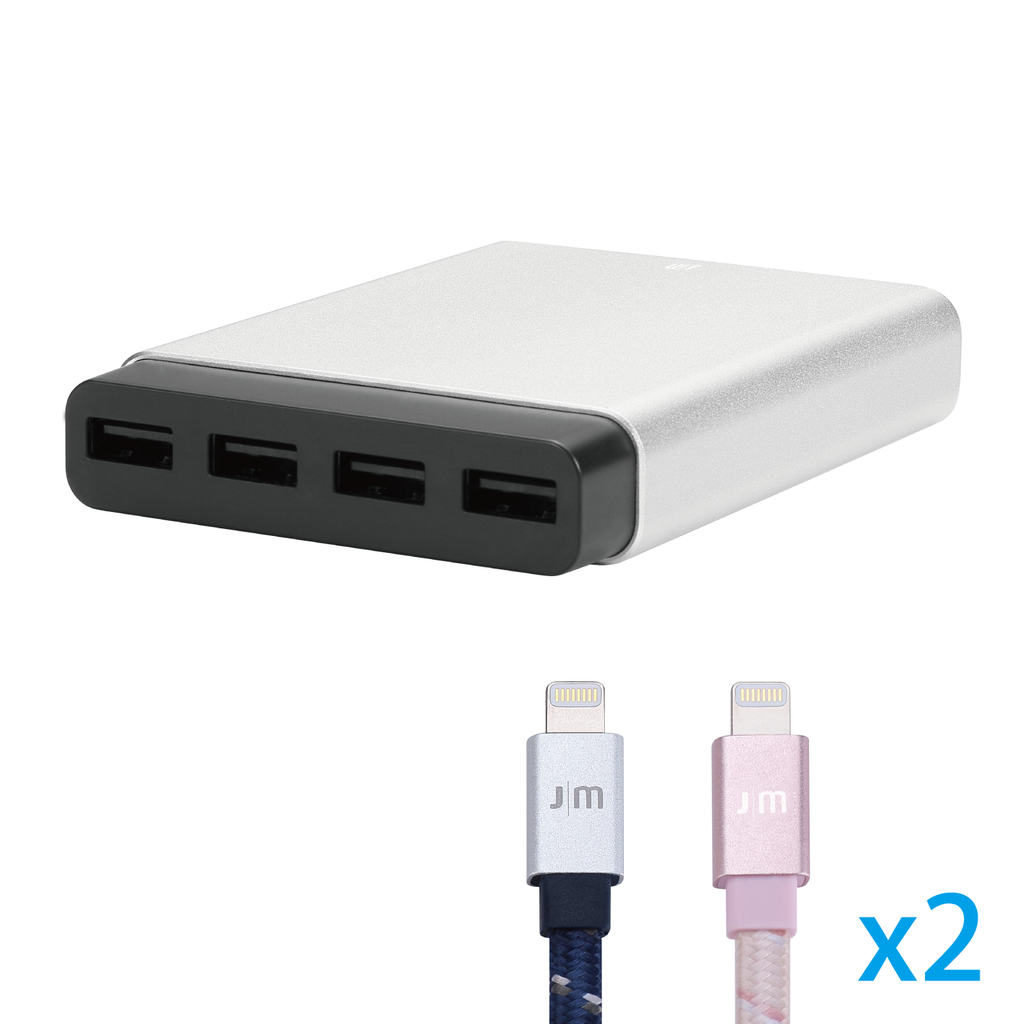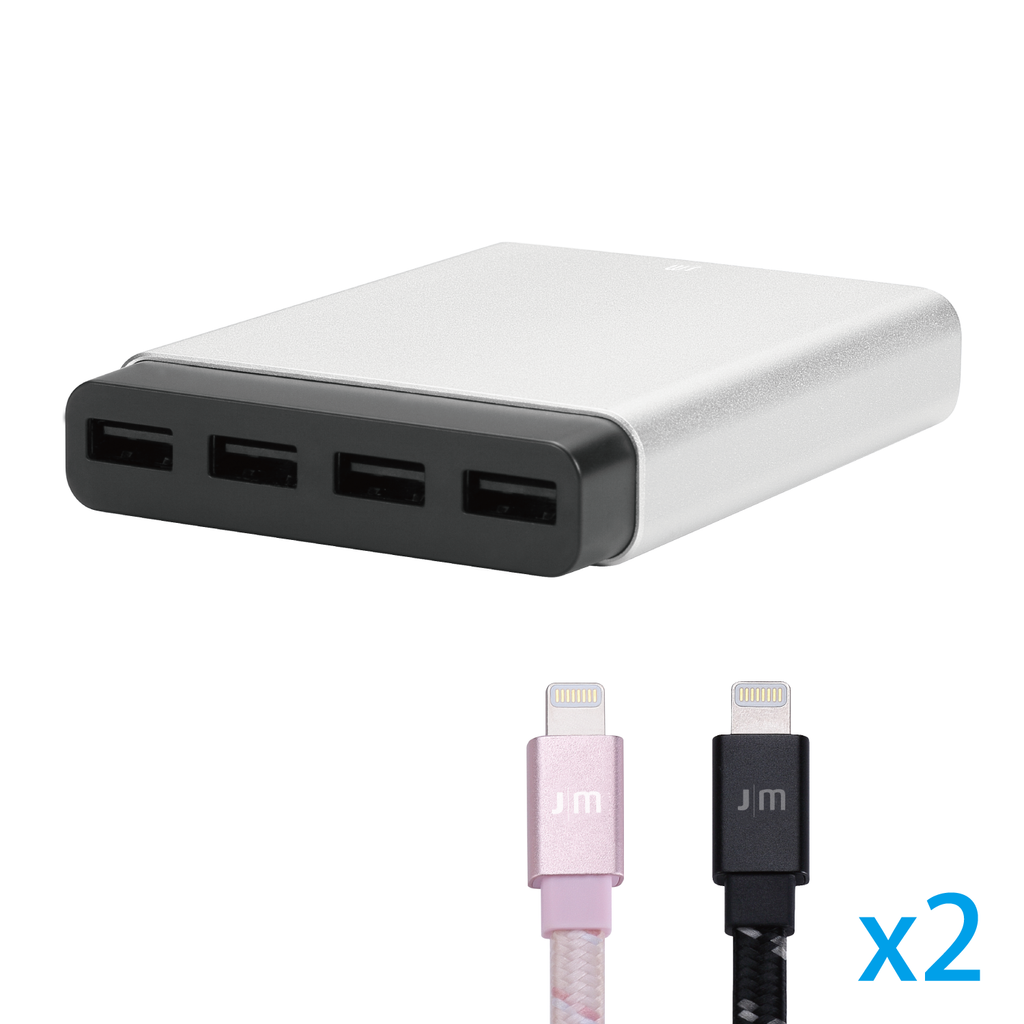 On Sale
【Bundle】AluCharge™ + 2 x AluCable™ Flat [Braided]
AluCharge™-
The must-have minimalist multi-port USB charger
Just Mobile AluCharge™ is the world's slimmest USB charger. At just 0.72 inch/1.8cm thin, AluCharge™ is barely taller than a USB port - yet it can charge up to 4 devices simultaneously from just one power supply. And thanks to intelligent charging, it will deliver exactly the right amount of power to iOS and Android devices.
Models: PA-188US/PA-188EU/PA-188UK
FEATURES
31 Watt 6.2A total output
4x USB ports (2.4A max per port)
Auto-detect and allocate optimal charging for iOS and Android devices
Ultra slim: only 0.72inch/1.8cm thick
Quality Aluminum construction
Super compact and worldwide travel ready (100V-240V input)
An extra AC power cord can be purchased :  
US power cord, UK power cord, EU power cord.
DIMENSIONS
10.12 x 7.3 x 1.88 cm
170 g
3.98 x 2.87 x 0.74 inch
5.99 oz
BOX CONTENTS
AluCharge™
Power Cord ( US or EU or UK )
COMPATIBILITY
Tablet: all
Smartphone: all
iPod touch: all
--------
AluCable™ Flat [Braided]-
Braided Lightning Cable  (4-ft/1.2 m)
Just Mobile AluCable™ Flat [Braided] is a unique, super-stylish Lightning-to-USB 4ft/1.2m cable with a tough armoured exterior.
Three layers of defence protect you from the headache of a broken cable: the robust braided outer, the strain-resistant thermoplastic jacket and the high-durability nylon fibre core.
Model: DC-268BSI/DC-268BBK/DC-268BRG
FEATURES
4ft/1.2m long, tangle-free lightning cable
Transfers data 20% faster than standard cable
7x more durable compared to non-braided cables
Ultra-slim aluminum lightning connector
Tough braided fiber exterior & nylon fiber core
Anti-mold, anti-stain, anti-bacterial braided material
Reinforced fray-resistant strain relief joints
Convenient Velcro cable strap
Apple MFi Certified
DIMENSIONS
120 x 1.45 x 0.7 cm
24.5 g
3.9 x 0.57 x 0.28 inch
0.86 oz
COMPATIBILITY
For All Apple Lightning Devices