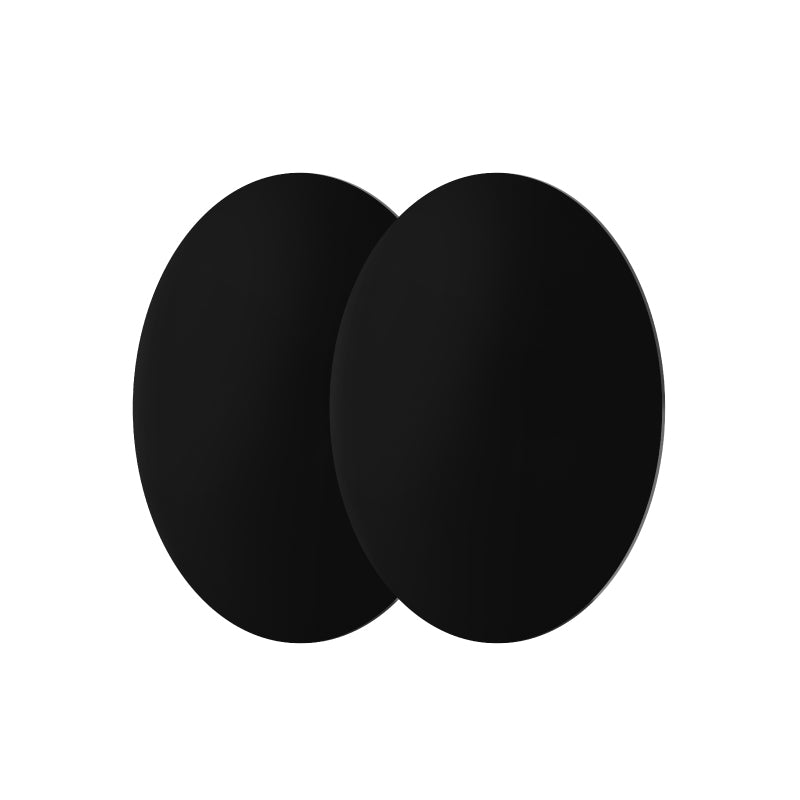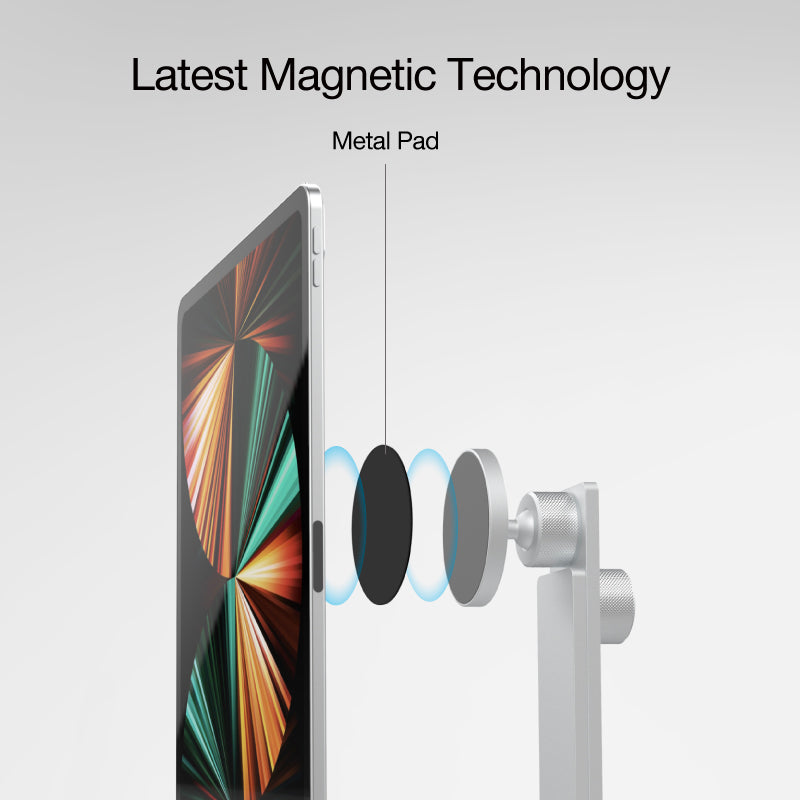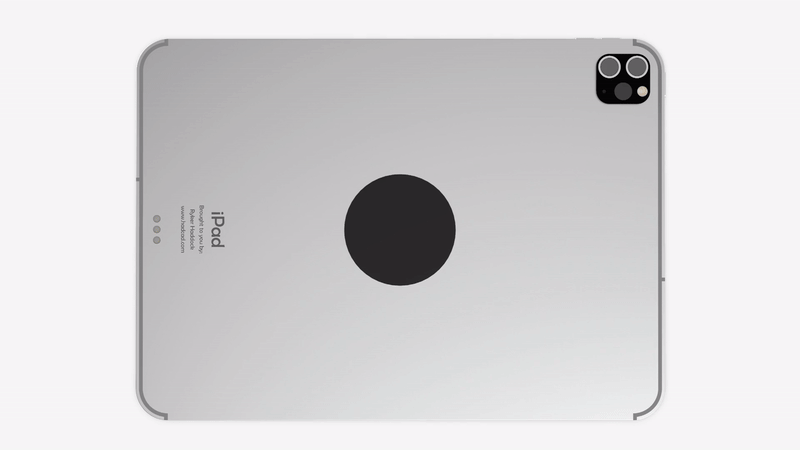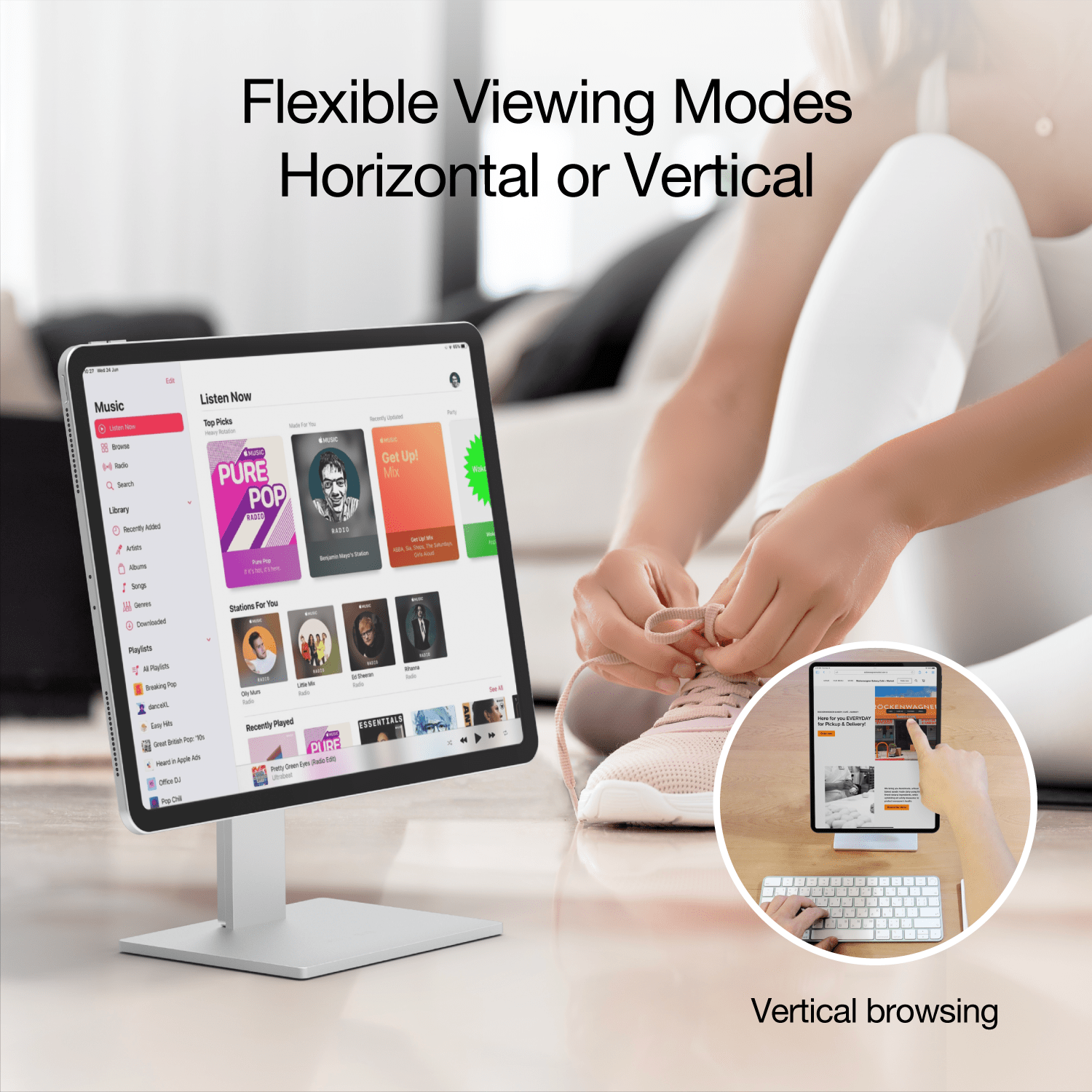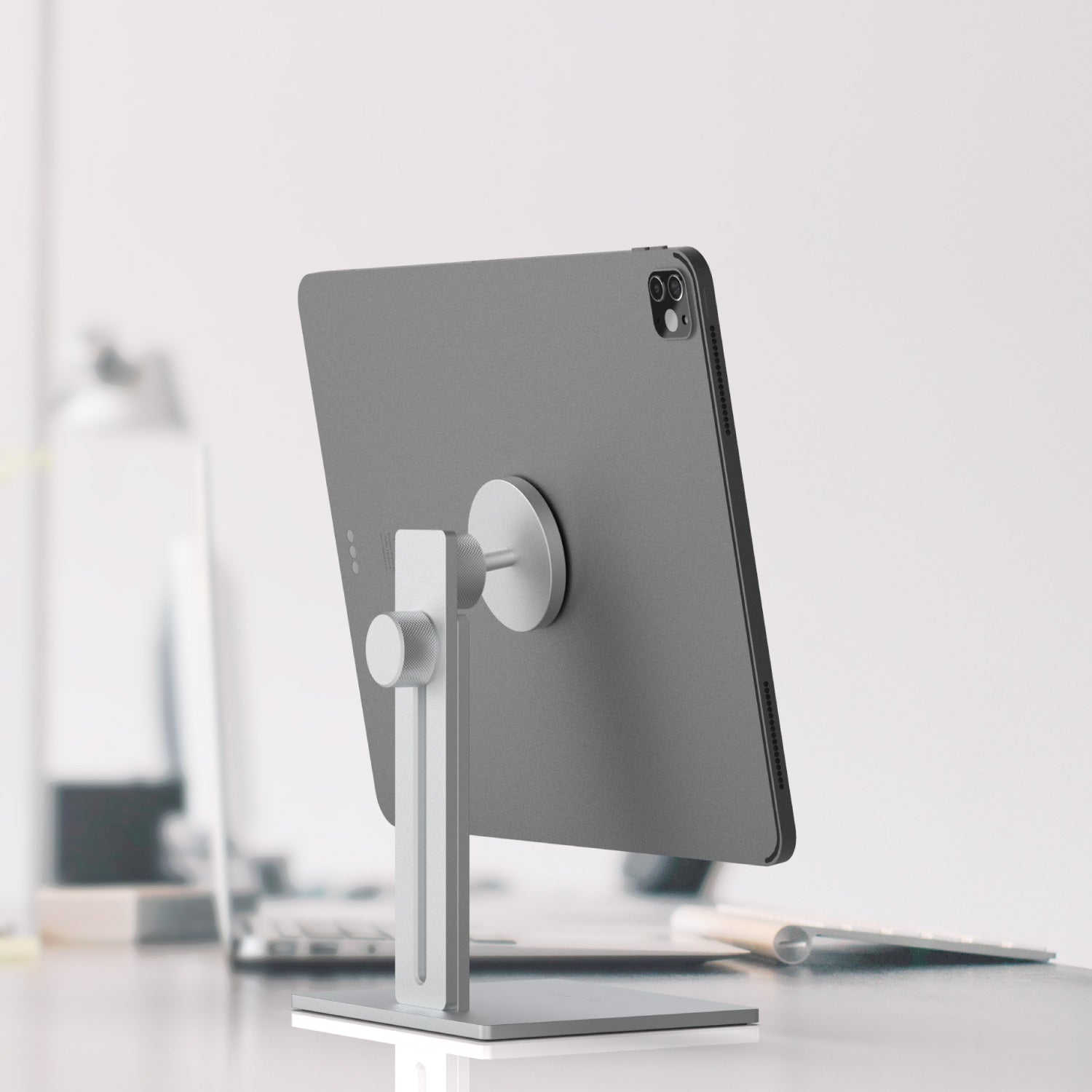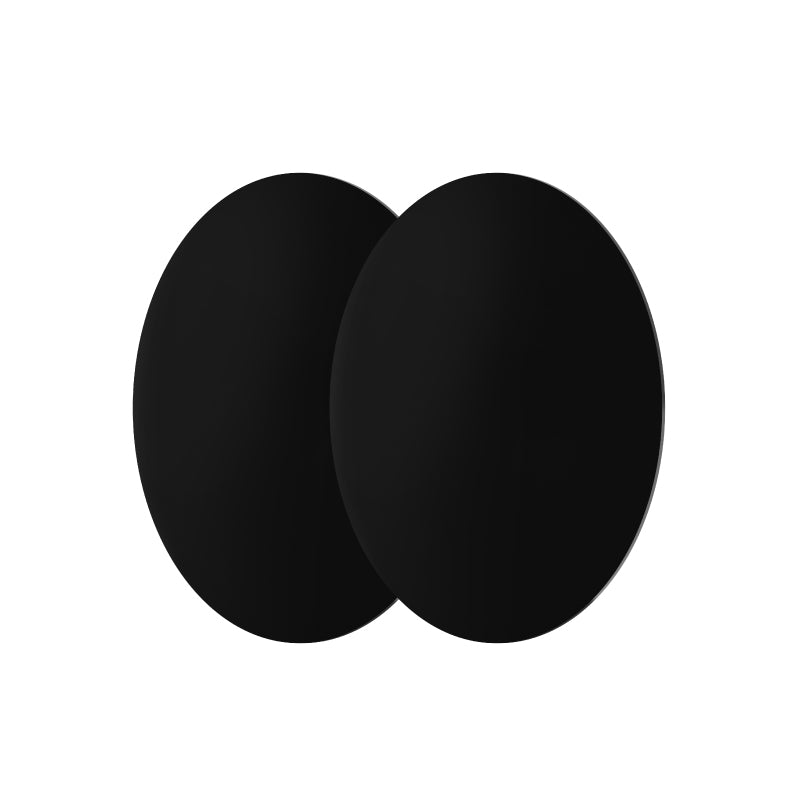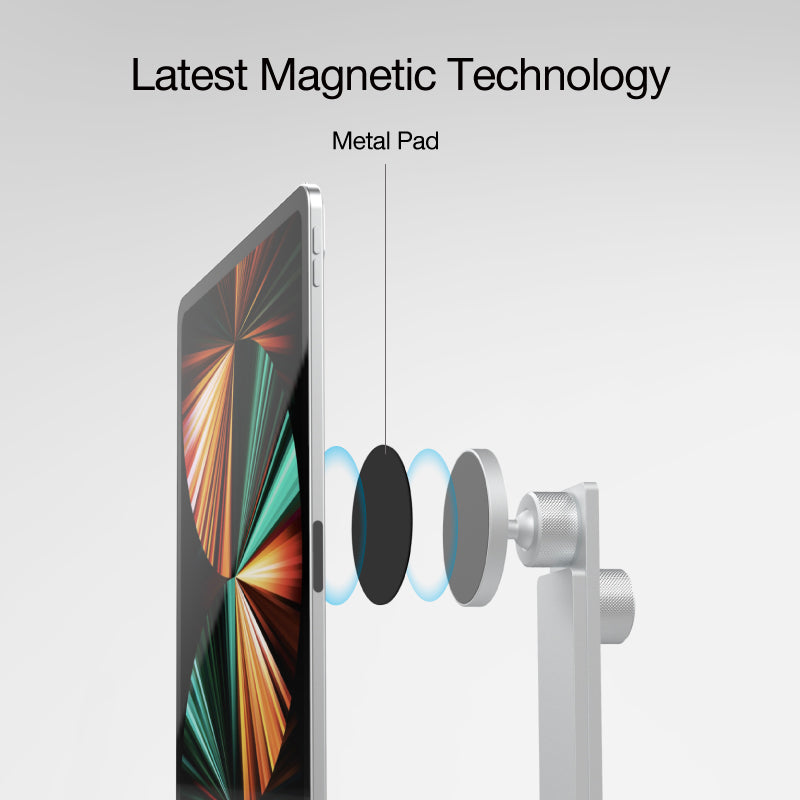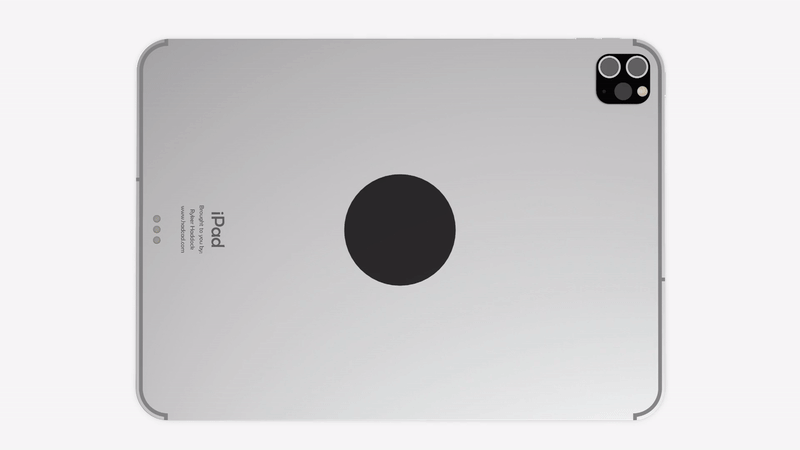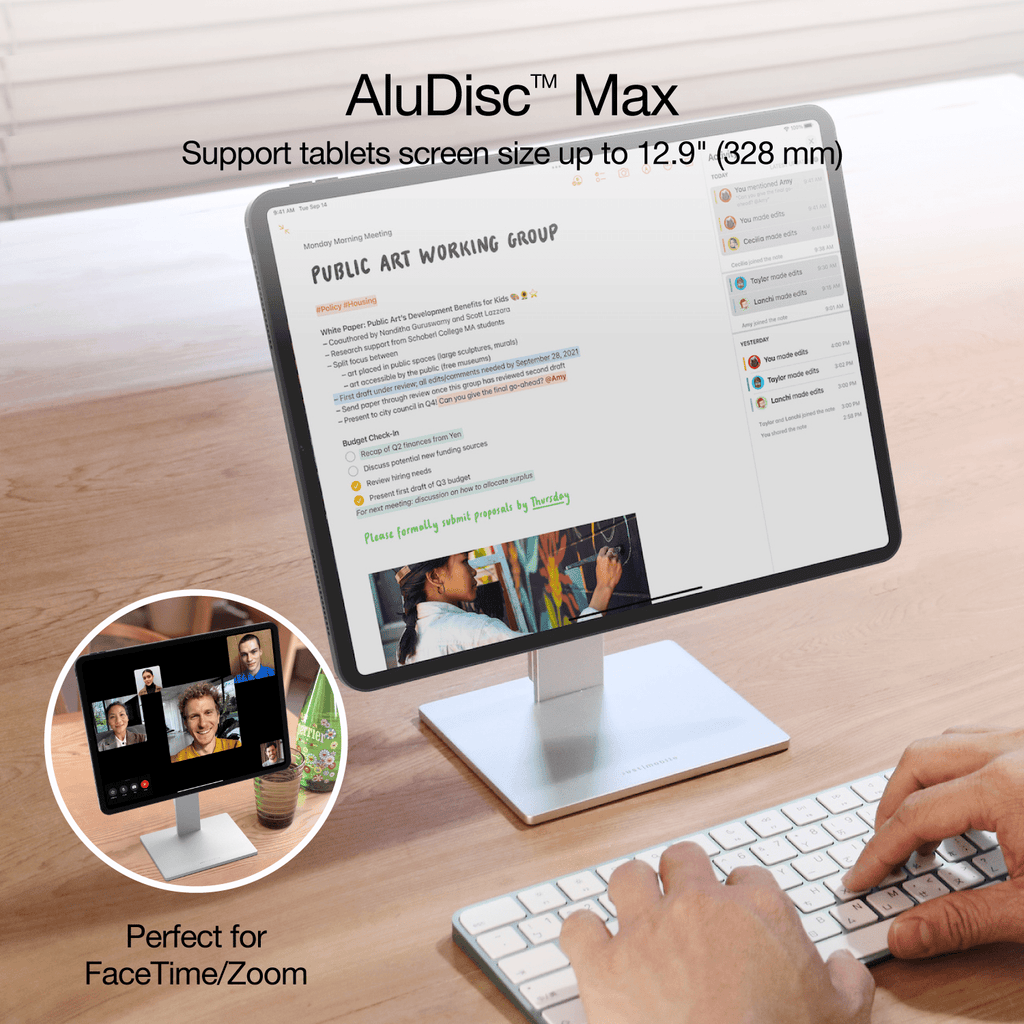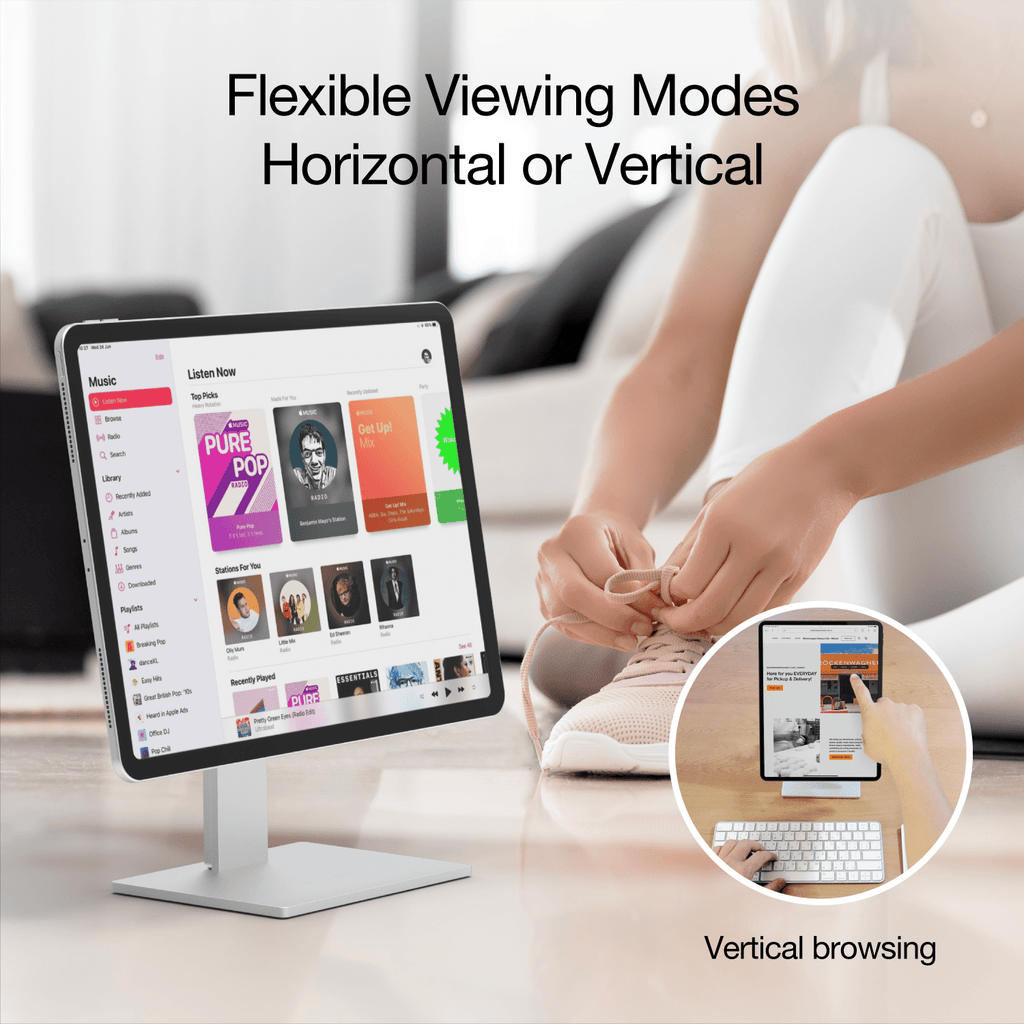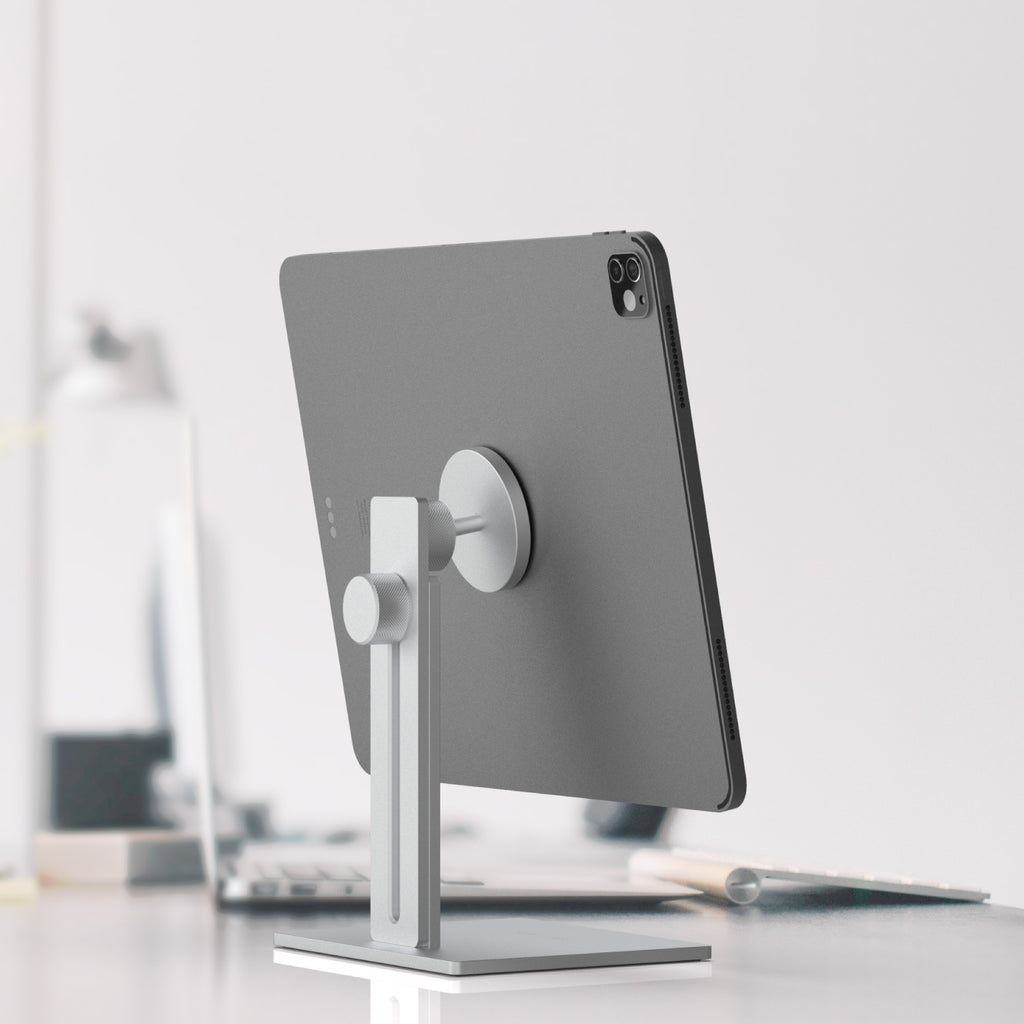 On Sale
Metal Pad (2 PCS PACK) for Tablets
Metal Pad For AluDisc Max Tablet Stand
Simply apply an ultra-thin metal pad on the back of any tablets or iPad, you can then magnetically snap the device onto AluDisc™ Max Tablet Stand stably and securely, and free your hands for other uses.
Model: MP-200
COMPATIBILITY
Support universal tablets for screen size up to 12.9" (328 mm)
FAQ
Q. What kind of Tablet cases are compatible with AluDisc Max ?
A. The case is best to have a thickness of no more than 2.5 mm to get the best results. The thinner the case, the stronger the adhesion. Magnetic adhesion will vary depending on the material, smoothness and thickness of the protective case.

Q. What is the difference between AluDisc Pro phone stand and AluDisc Max tablet stand?
A. Please see the table as below. 
AluDisc Max comes with a metal pad that is a solid plate with strong magnetic attraction, designed for tablets over 8 inches.