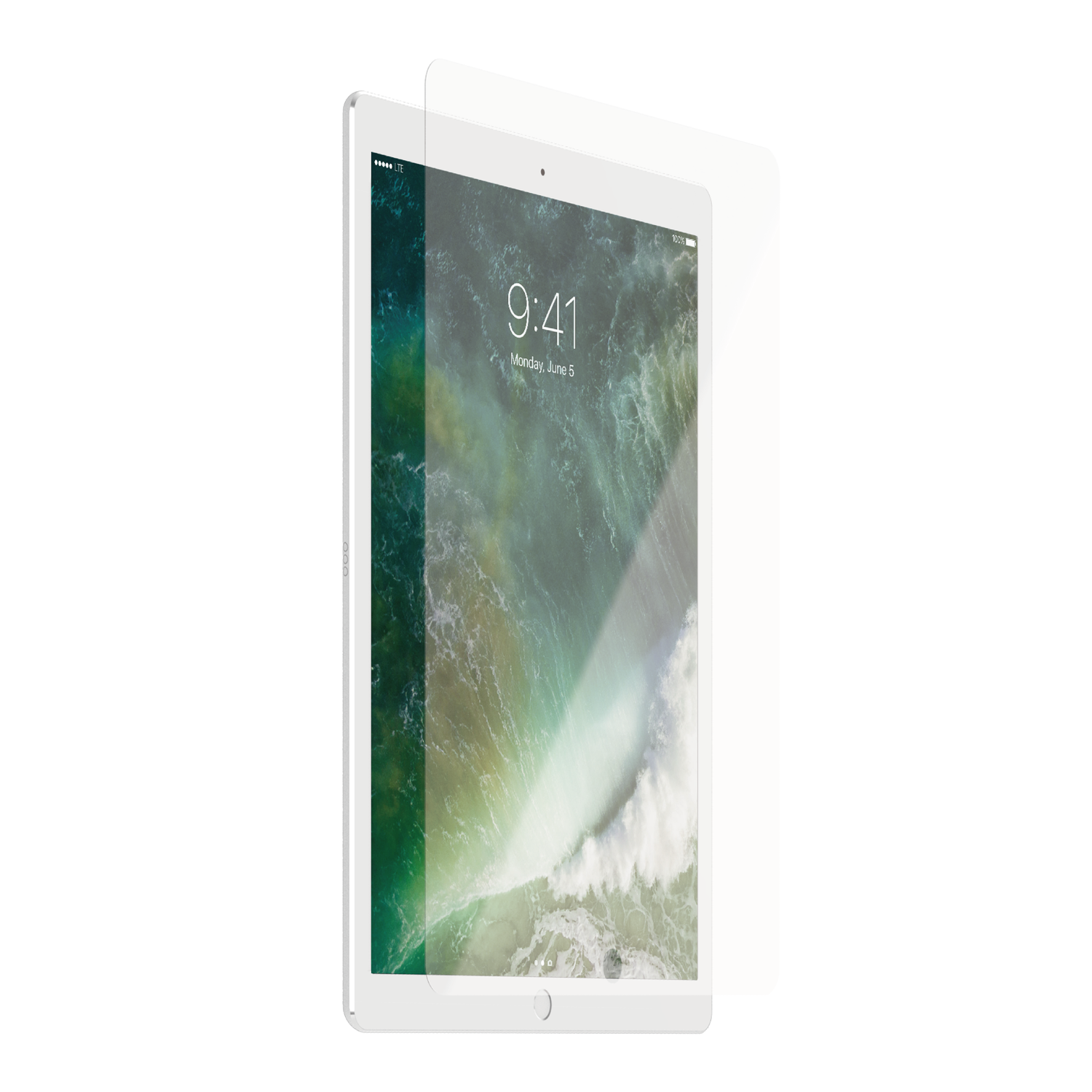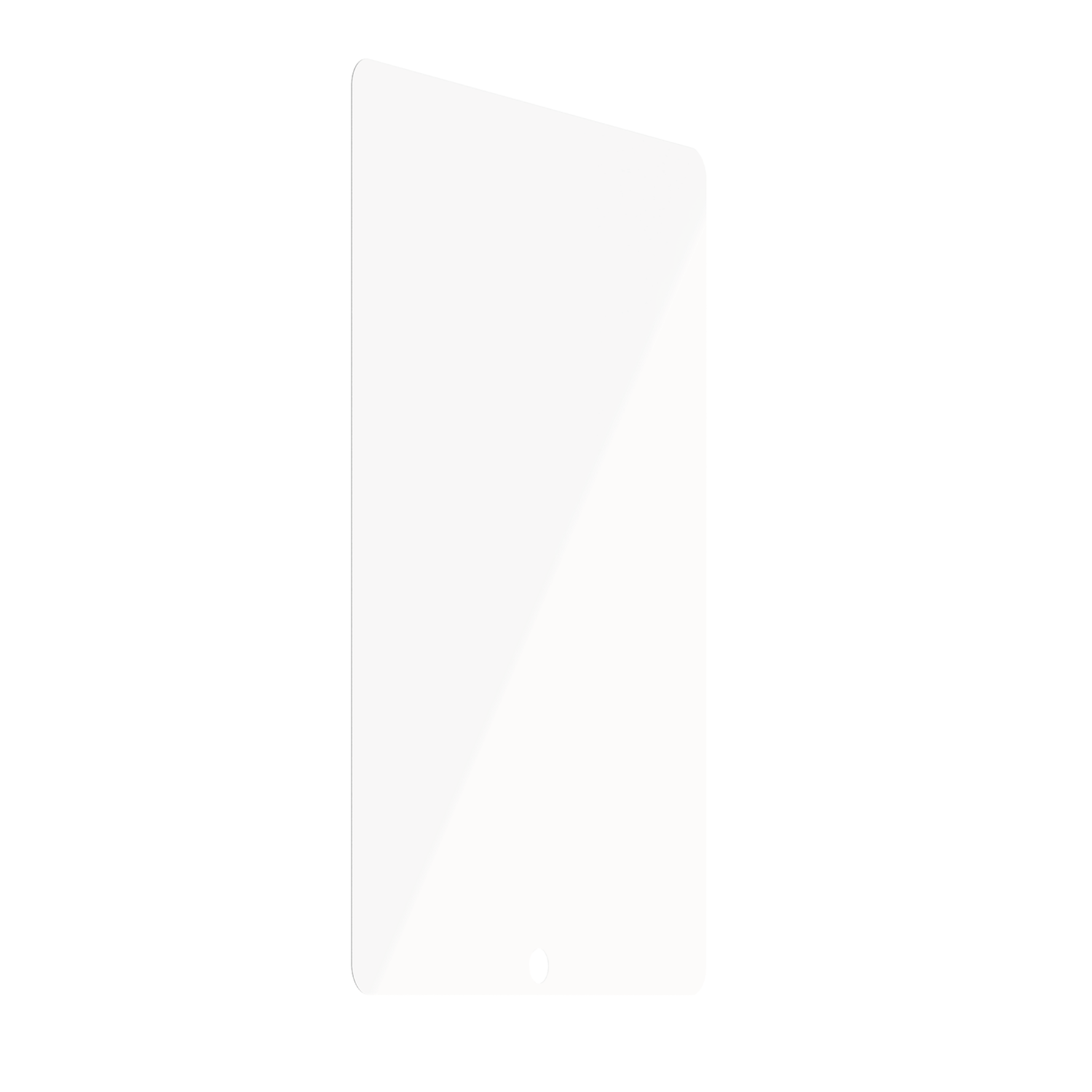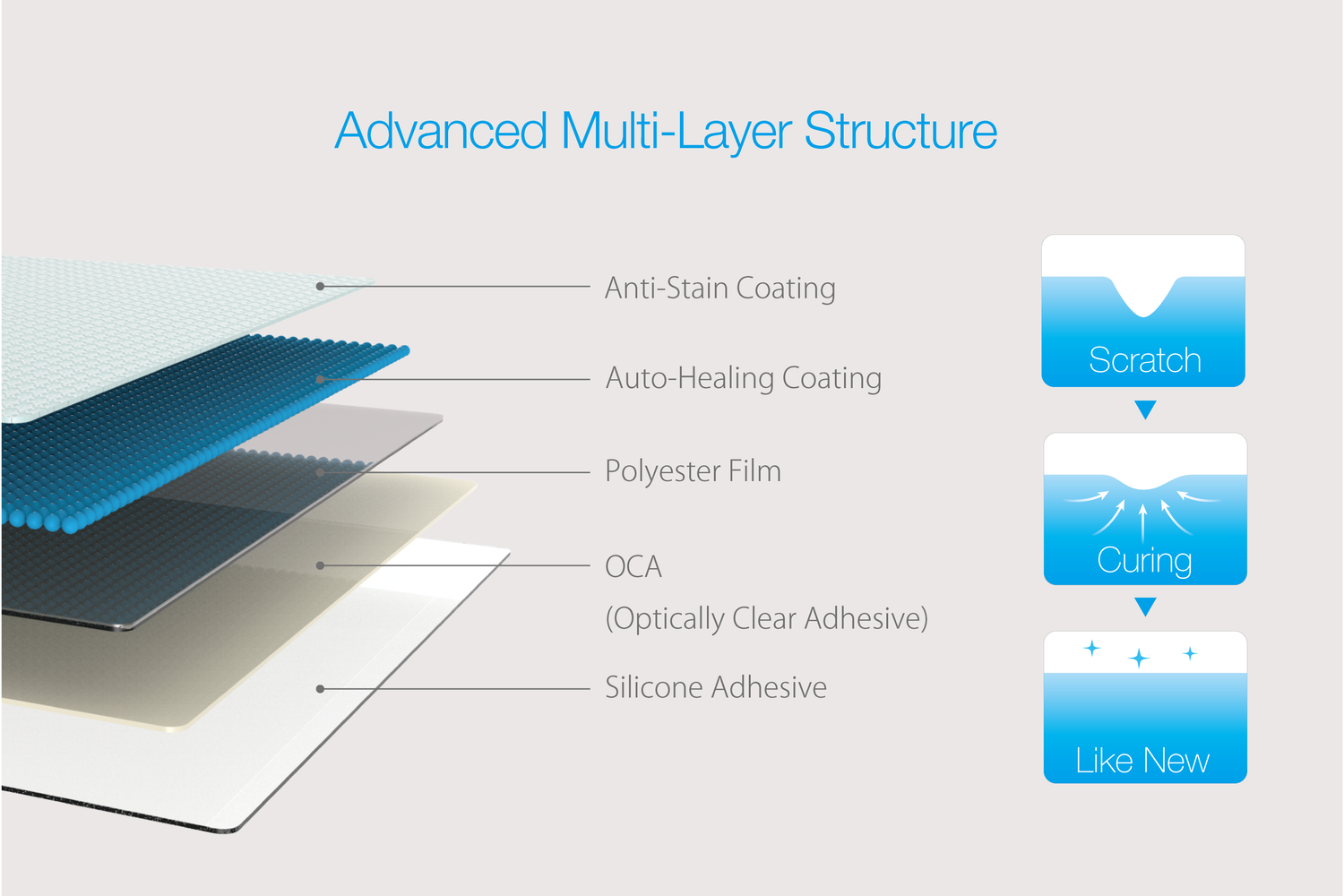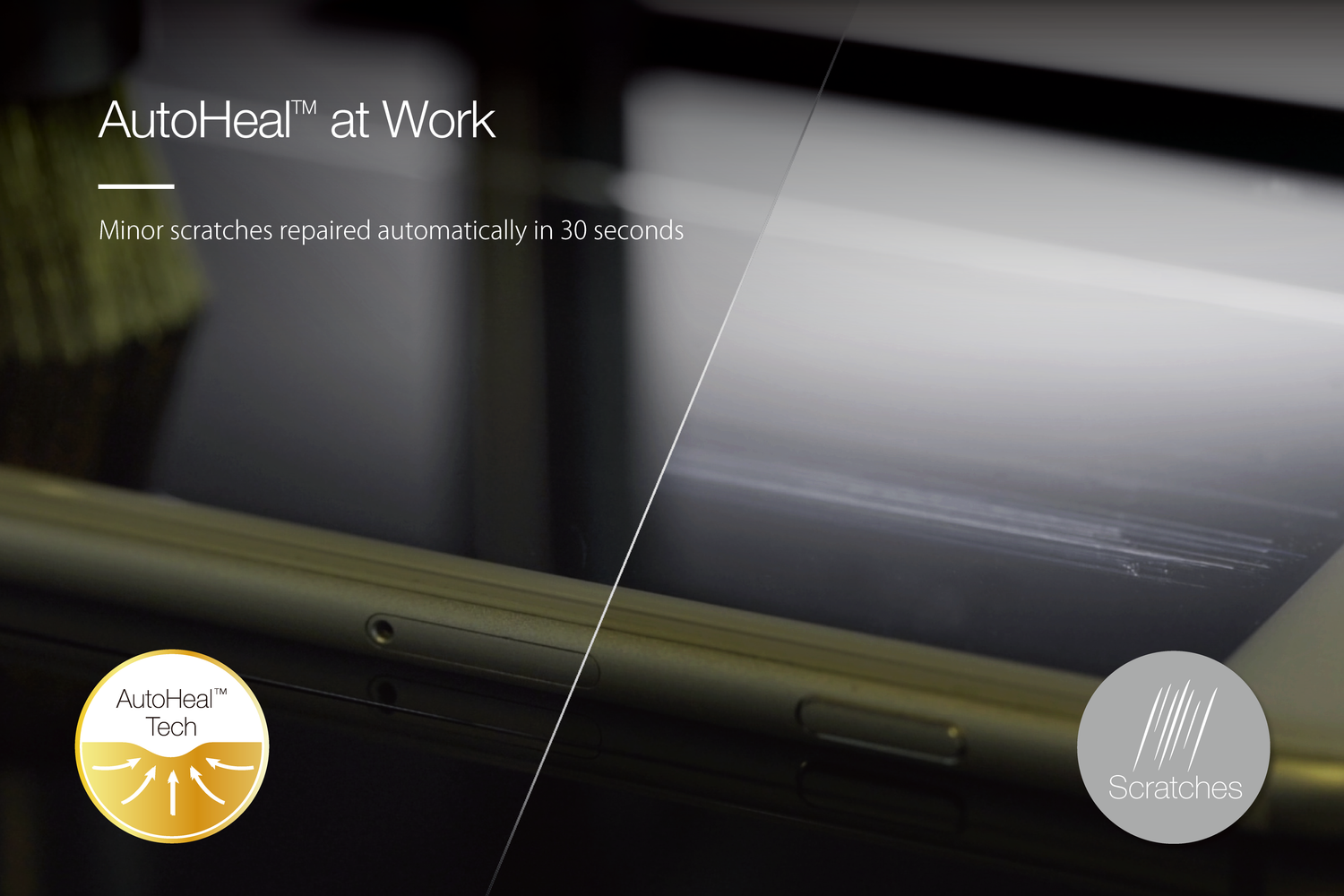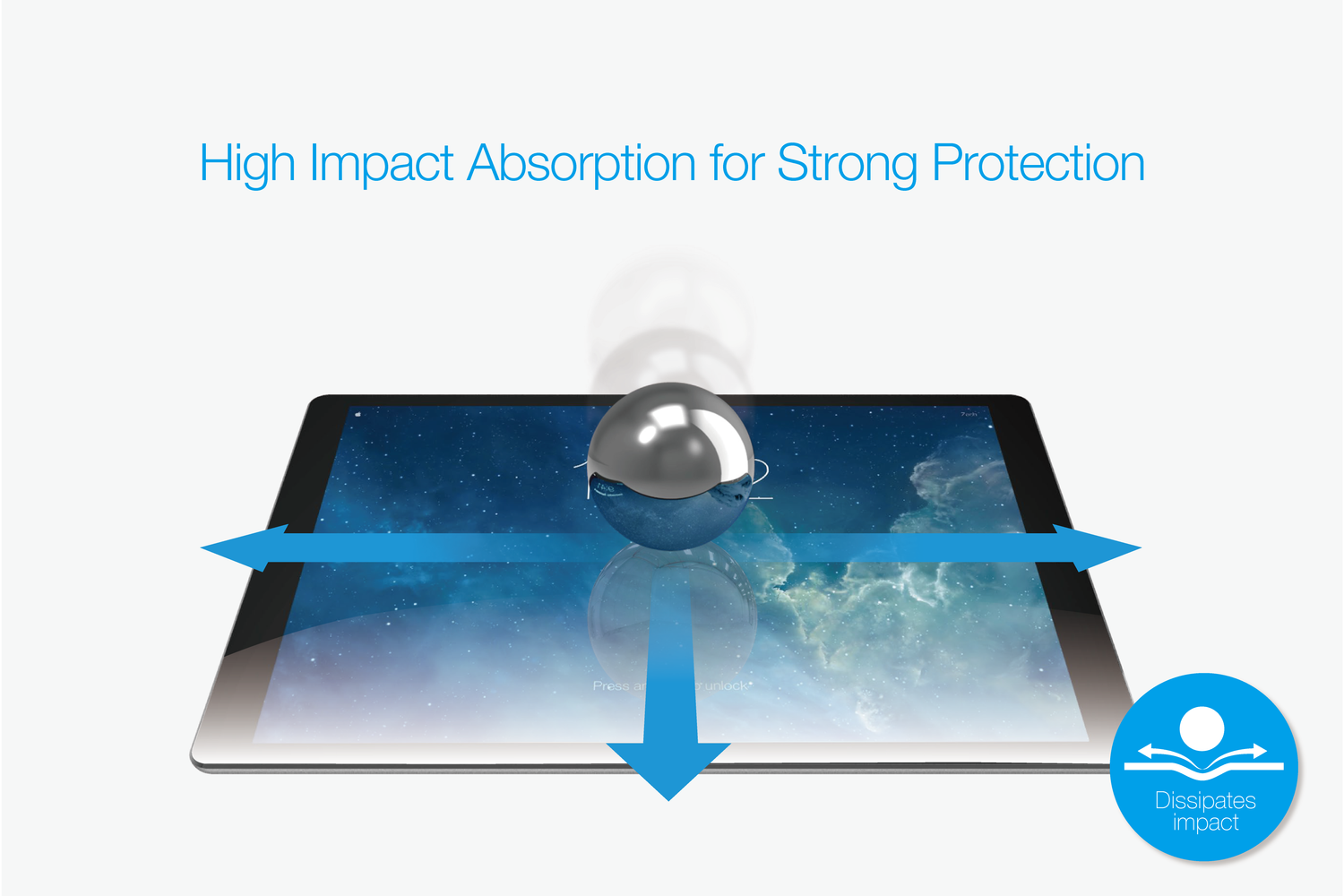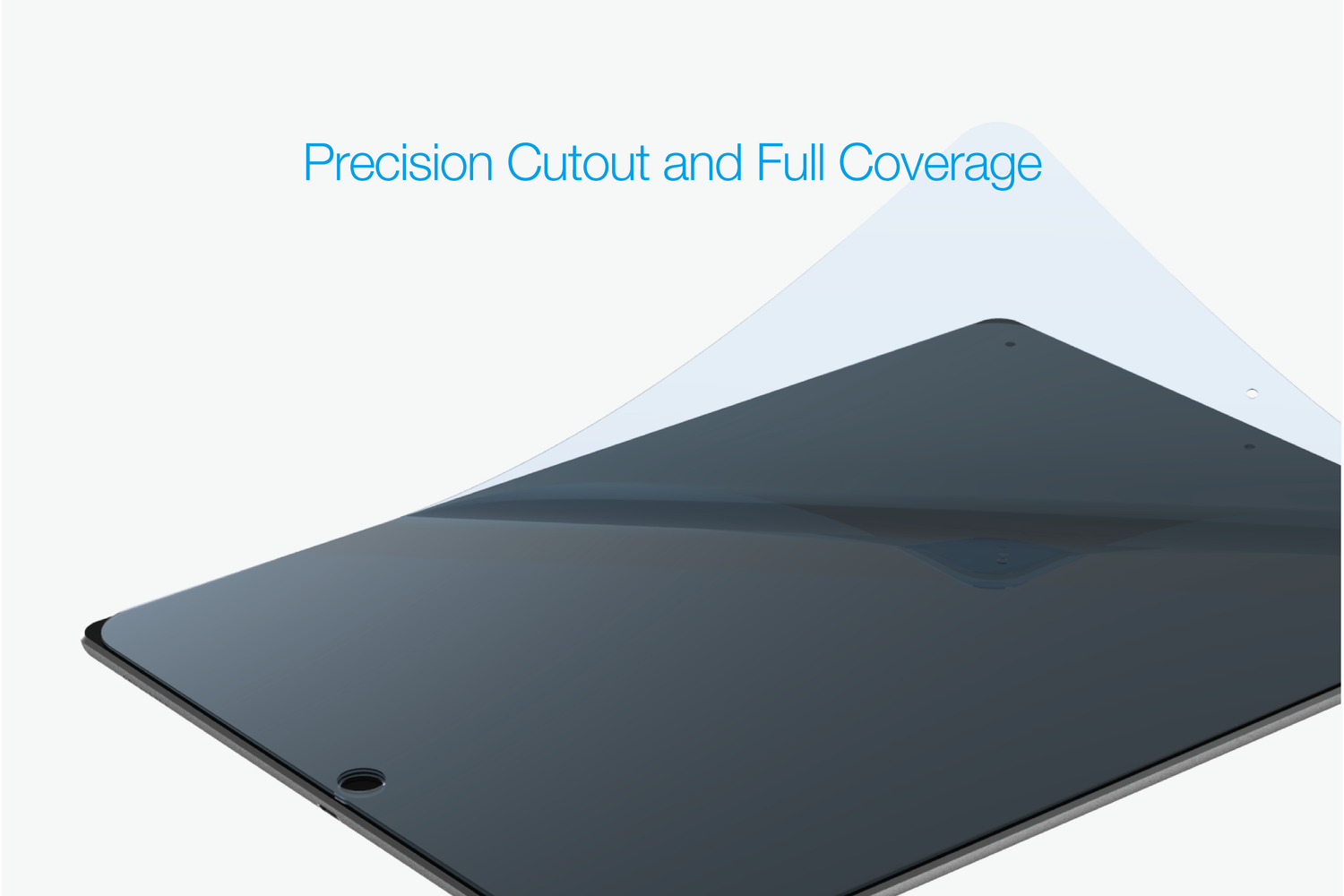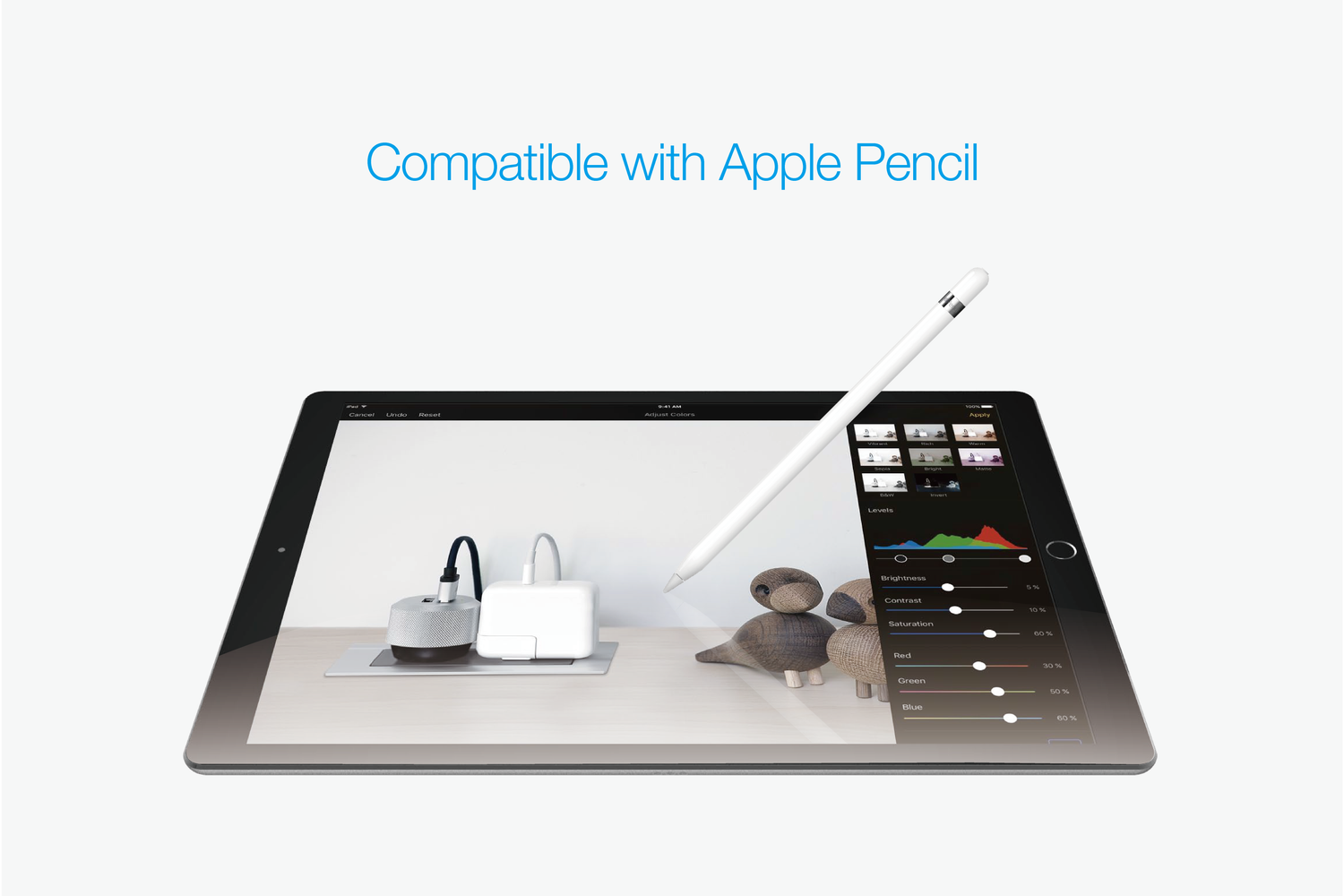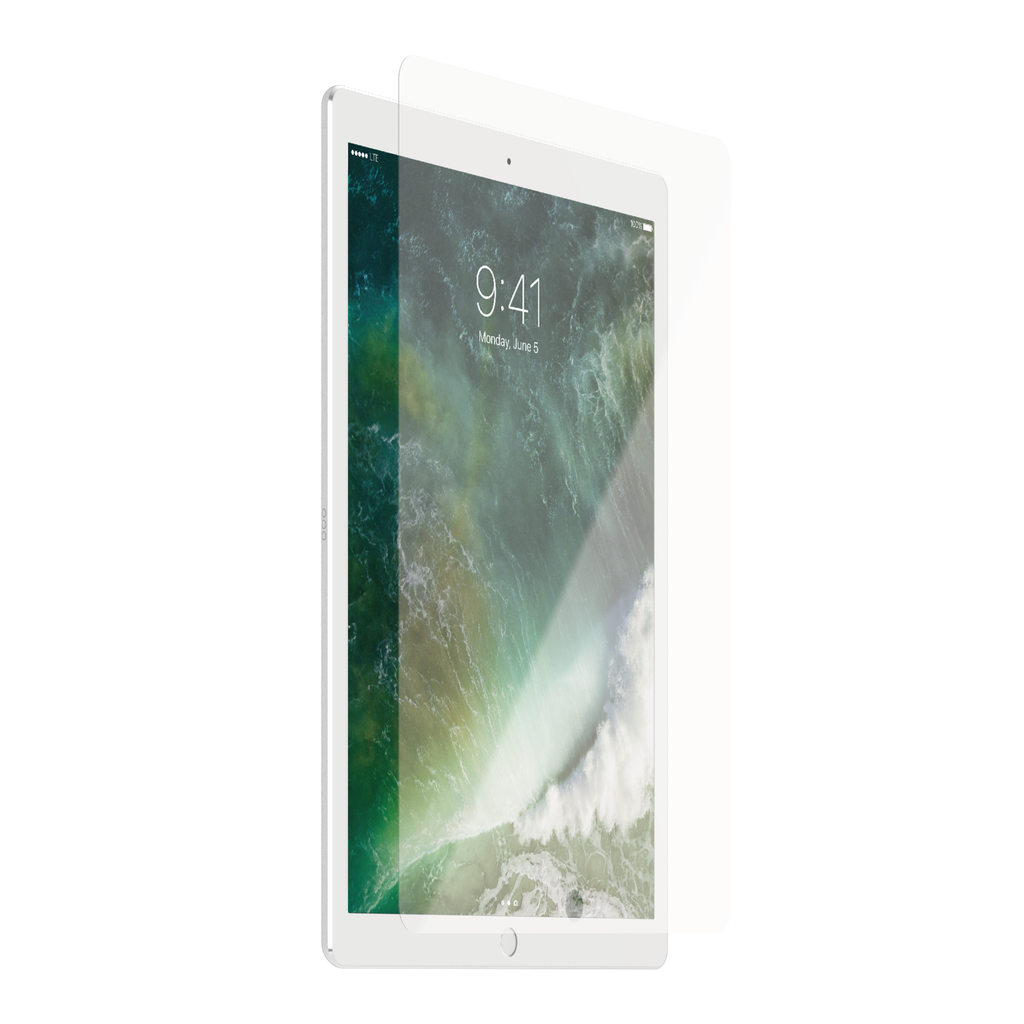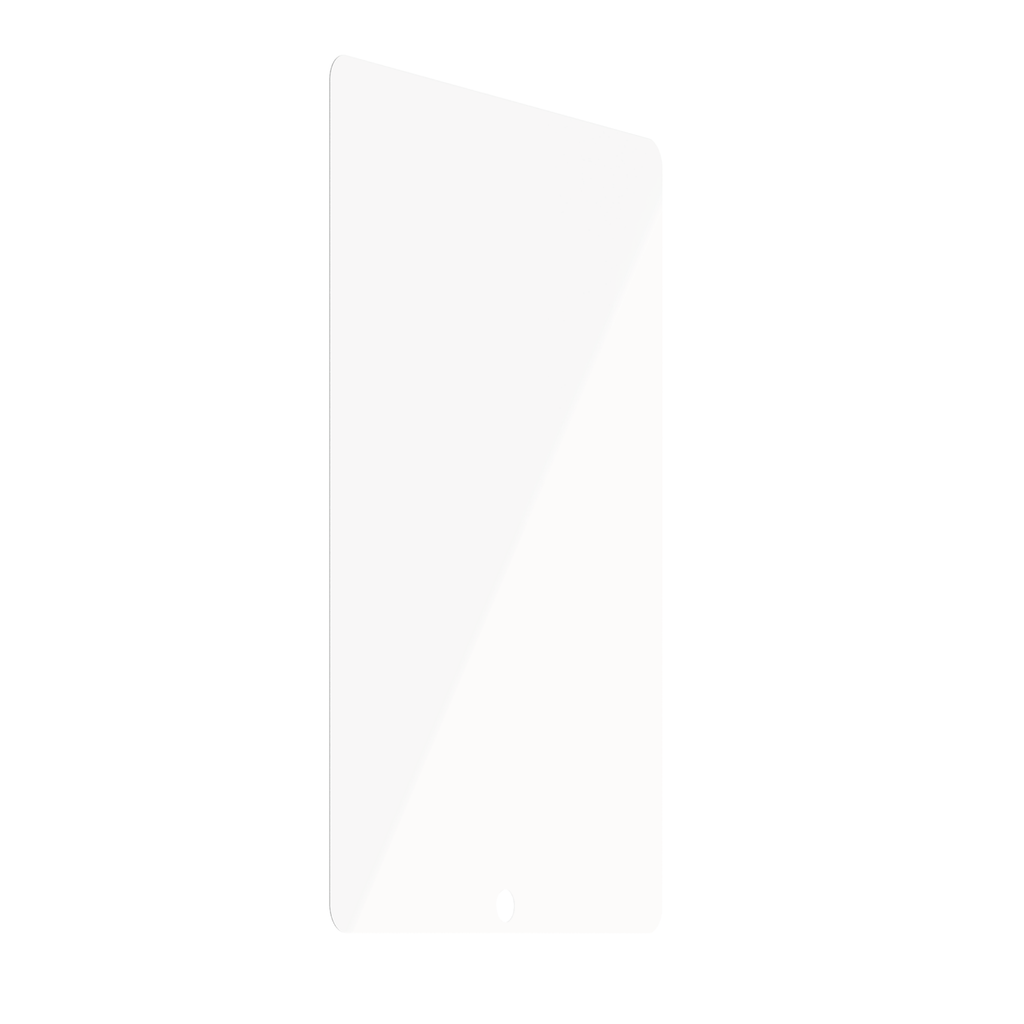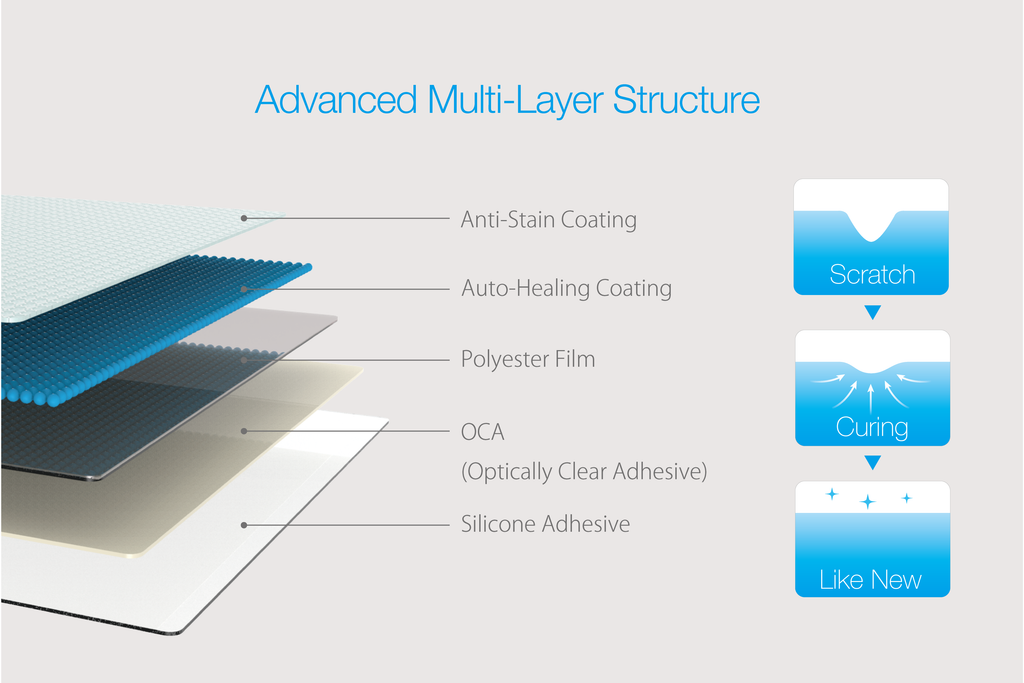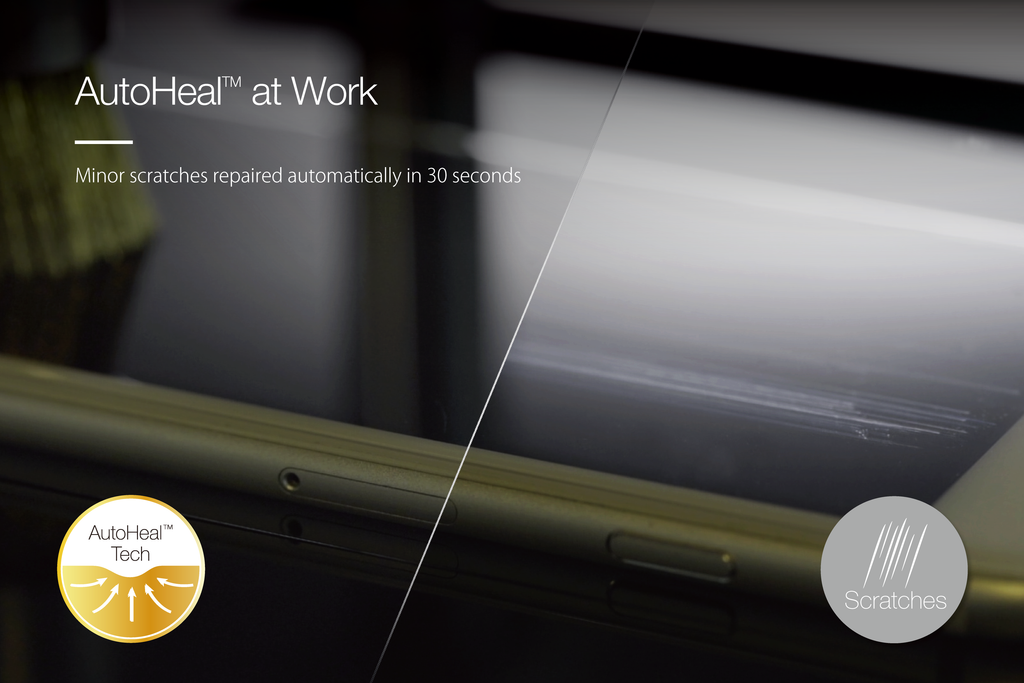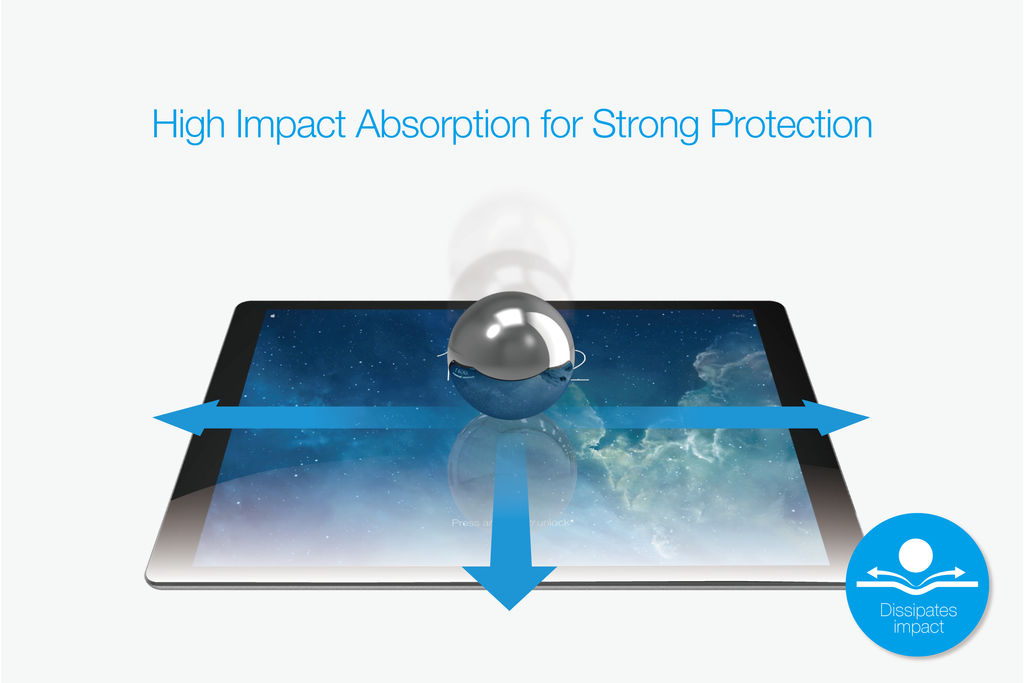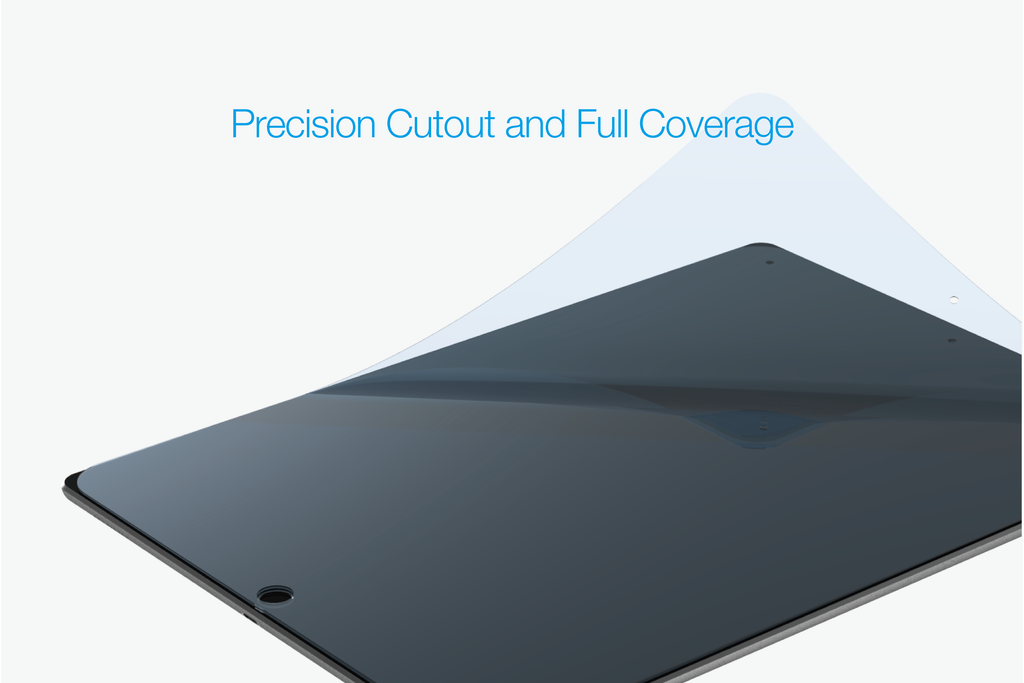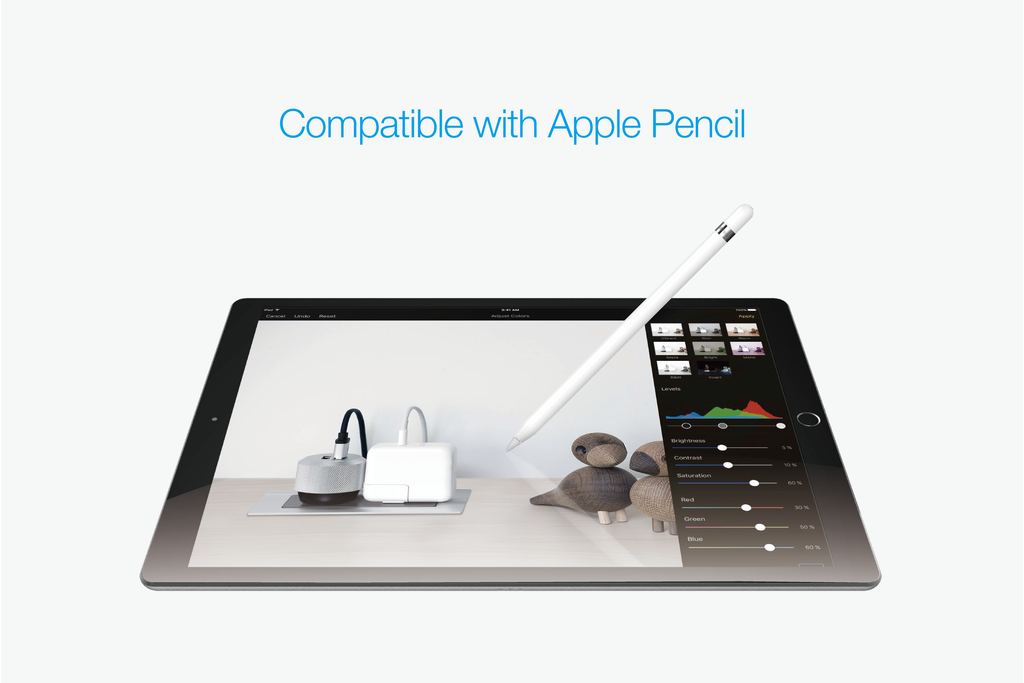 On Sale
AutoHeal™ [iPad Pro 12.9"]
AutoHeal™ [iPad Pro (12.9") 1st/ 2nd Generation ]
Just Mobile AutoHeal™ is the full-coverage screen protector for the 12.9" iPad Pro, made from next-generation auto-healing smart materials – with an advanced fingerprint and dust-resistant smooth-touch coating that consigns sticky-feeling screen protectors to the dustbin of history.
Because it reaches all the way to around the 12.9" iPad Pro's edges, AutoHeal™ offers unparalleled impact absorption to help prevent cracks and chips caused by accidental drops. The future never felt so safe.
Model: SP-568
PROPERTIES
Auto-Healing smart material repairs scratches
High impact absorption for strong protection
Anti-fingerprint coating
Easy to apply, easy to clean
DIMENSIONS
30.2 x 21.7 x 0.04 cm
41 g
11.89 x 8.54 x 0.02 inch
1.44 oz
INCLUDED IN DELIVERY
AutoHeal™ x1
Fiber Cloth x1
COMPATIBILITY
Tablet:
12.9‑inch iPad Pro 1st/ 2nd Generation
FAQ
Q: Is this screen protector compatible with Apple Smart Cover?
A: Yes, AutoHeal™ for iPad Pro is compatible with Apple iPad Pro Smart Cover, Smart Keyboard and iPad Pro Silicon case. It is also compatible with most third-party covers on the market.
Q: Will my Apple Pencil work properly if I apply AutoHeal™ to my iPad Pro?
A: Yes, Apple Pencil will work properly with AutoHeal™ applied. Furthermore, AutoHeal™ will protect your iPad Pro screen from scratches after long-term use.
Q: Is this screen protector reusable?
A: The adhesive of AutoHeal™ is specially formulated and reusable. If there're dust speckles stuck on the screen protector, use the dust removal sticker provided to remove them and re-apply the screen protector.