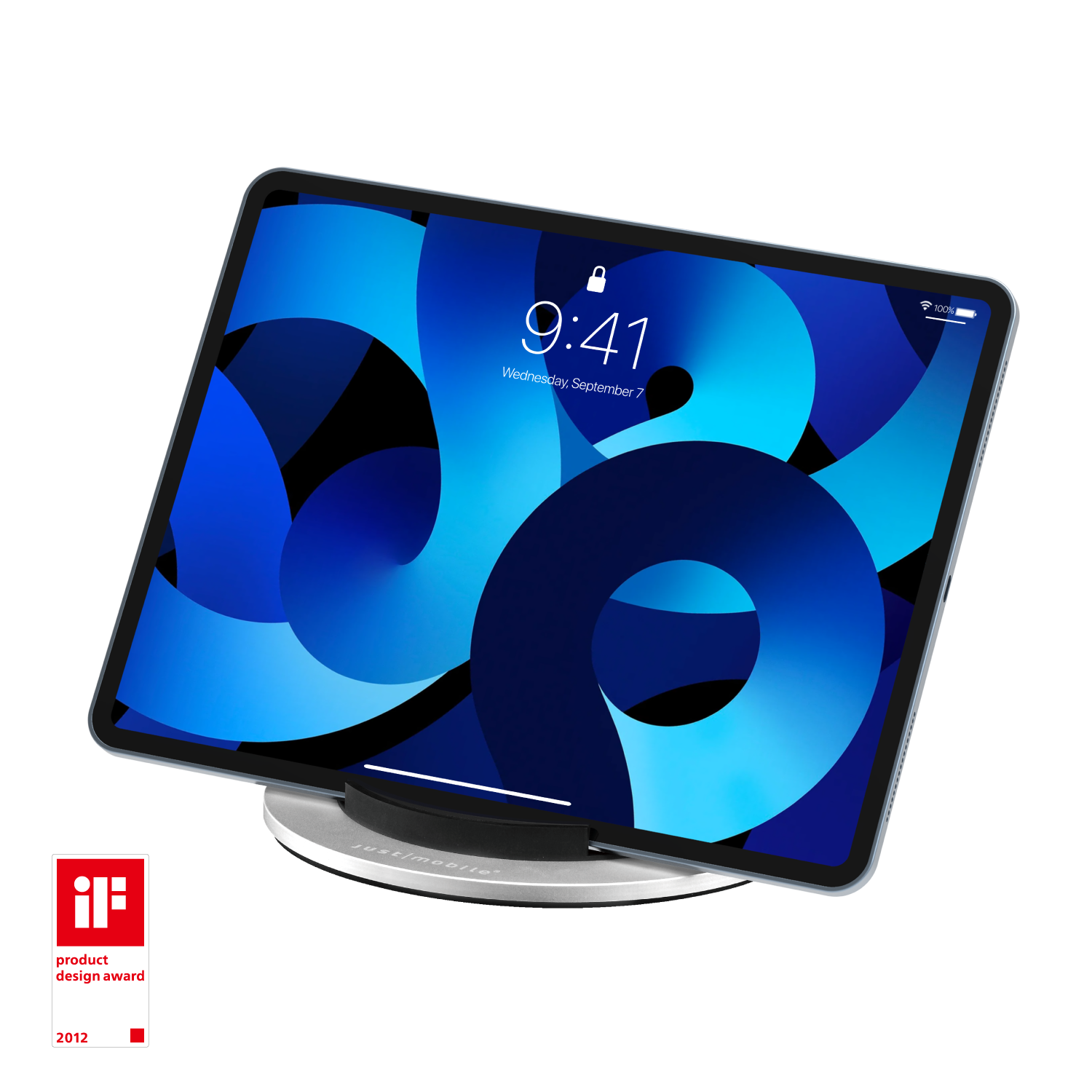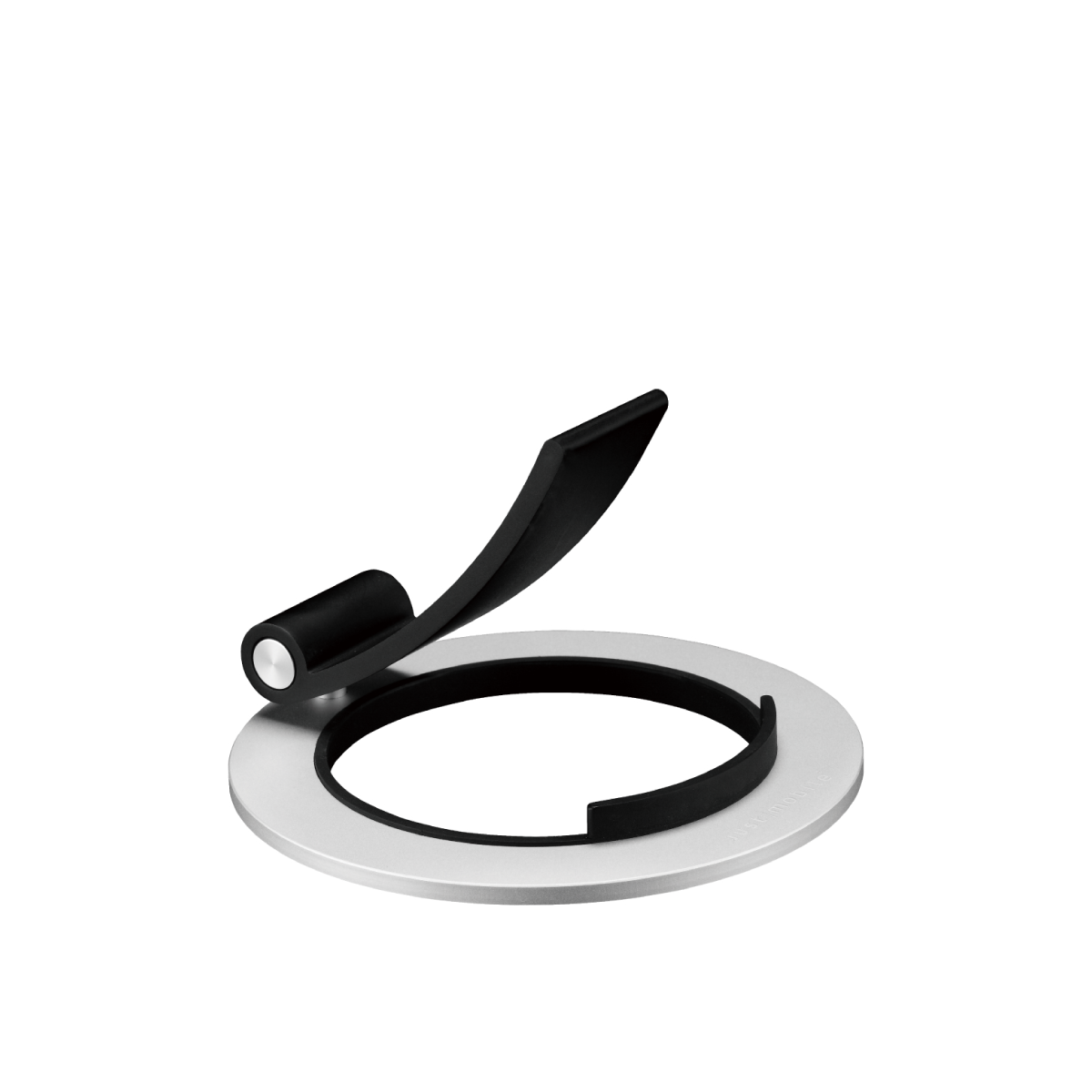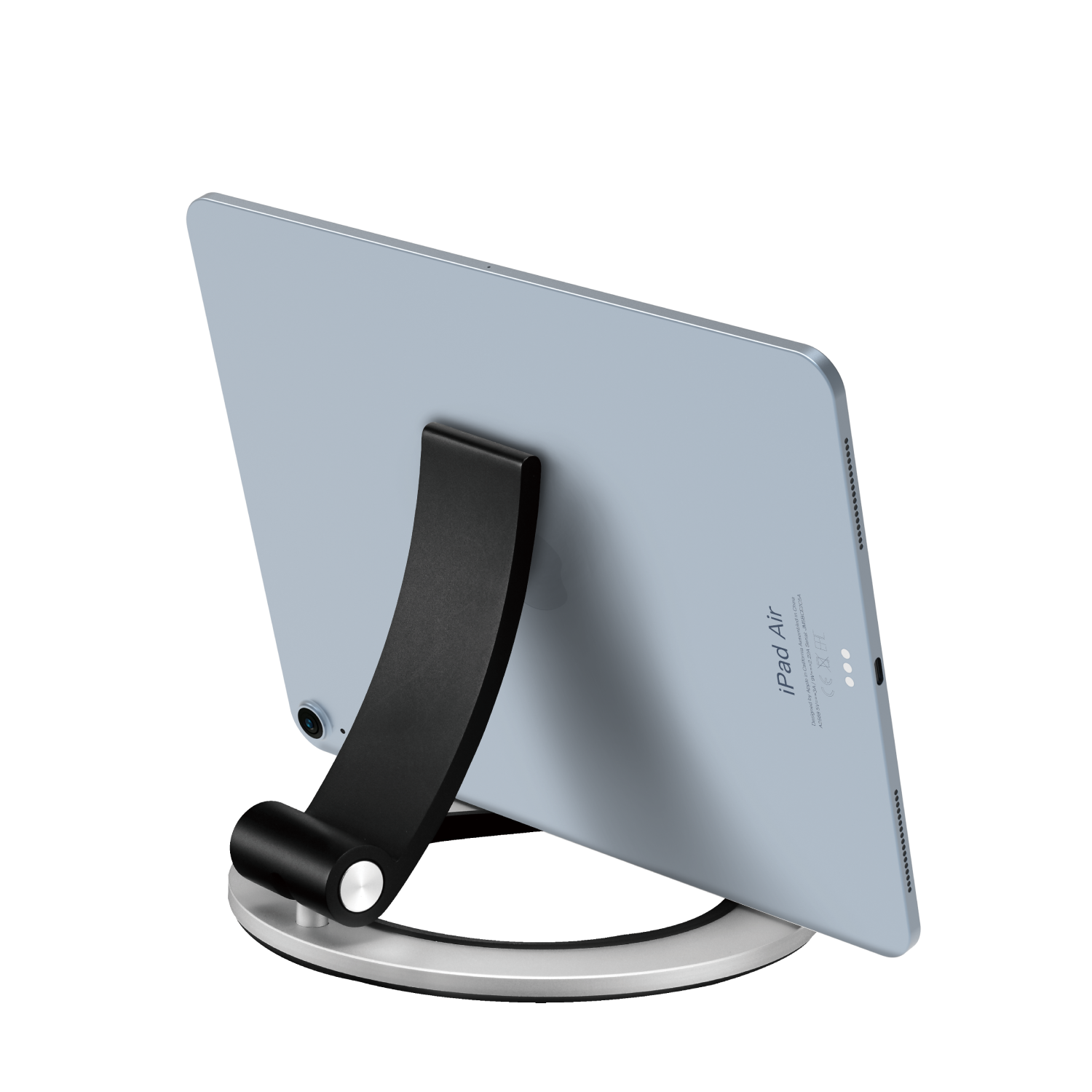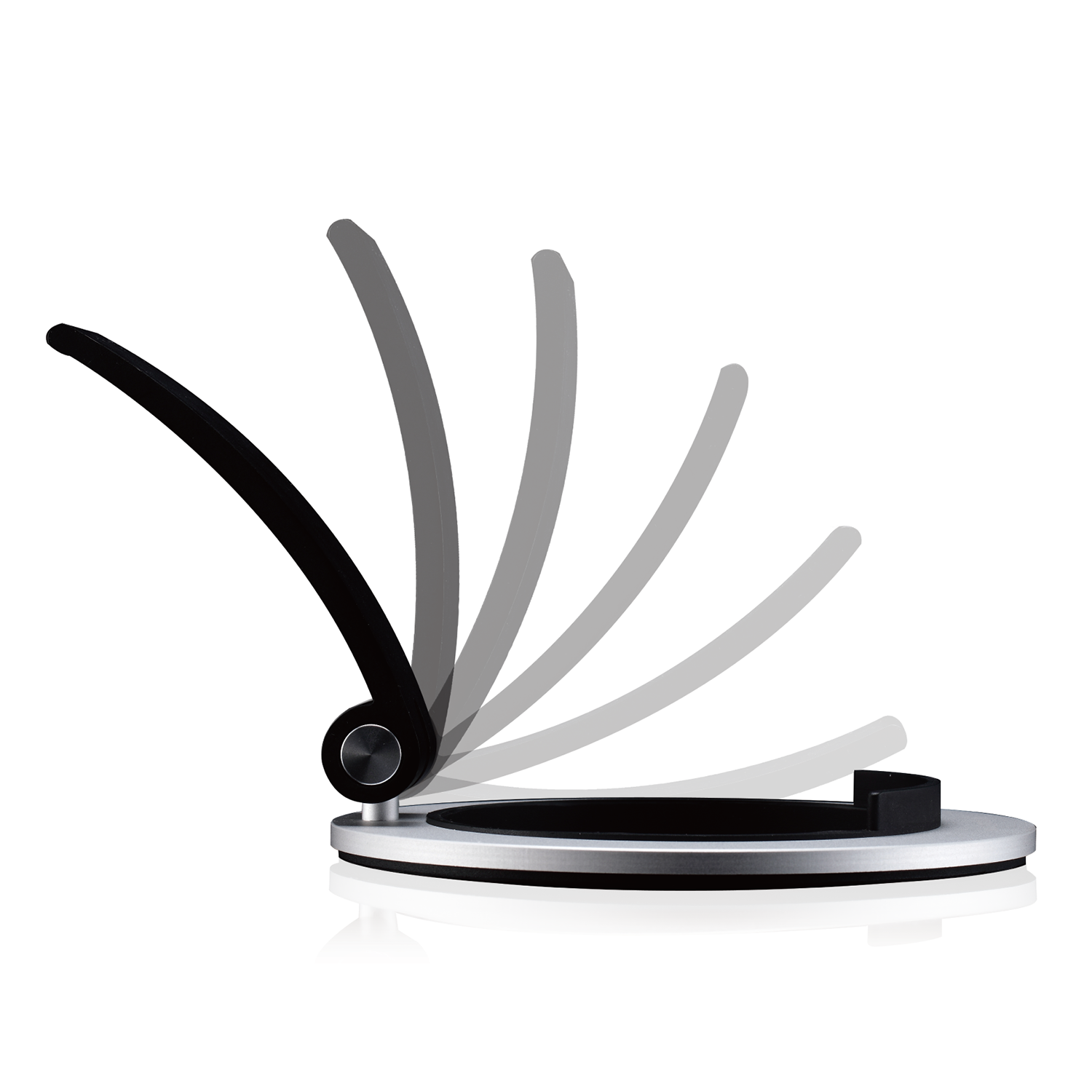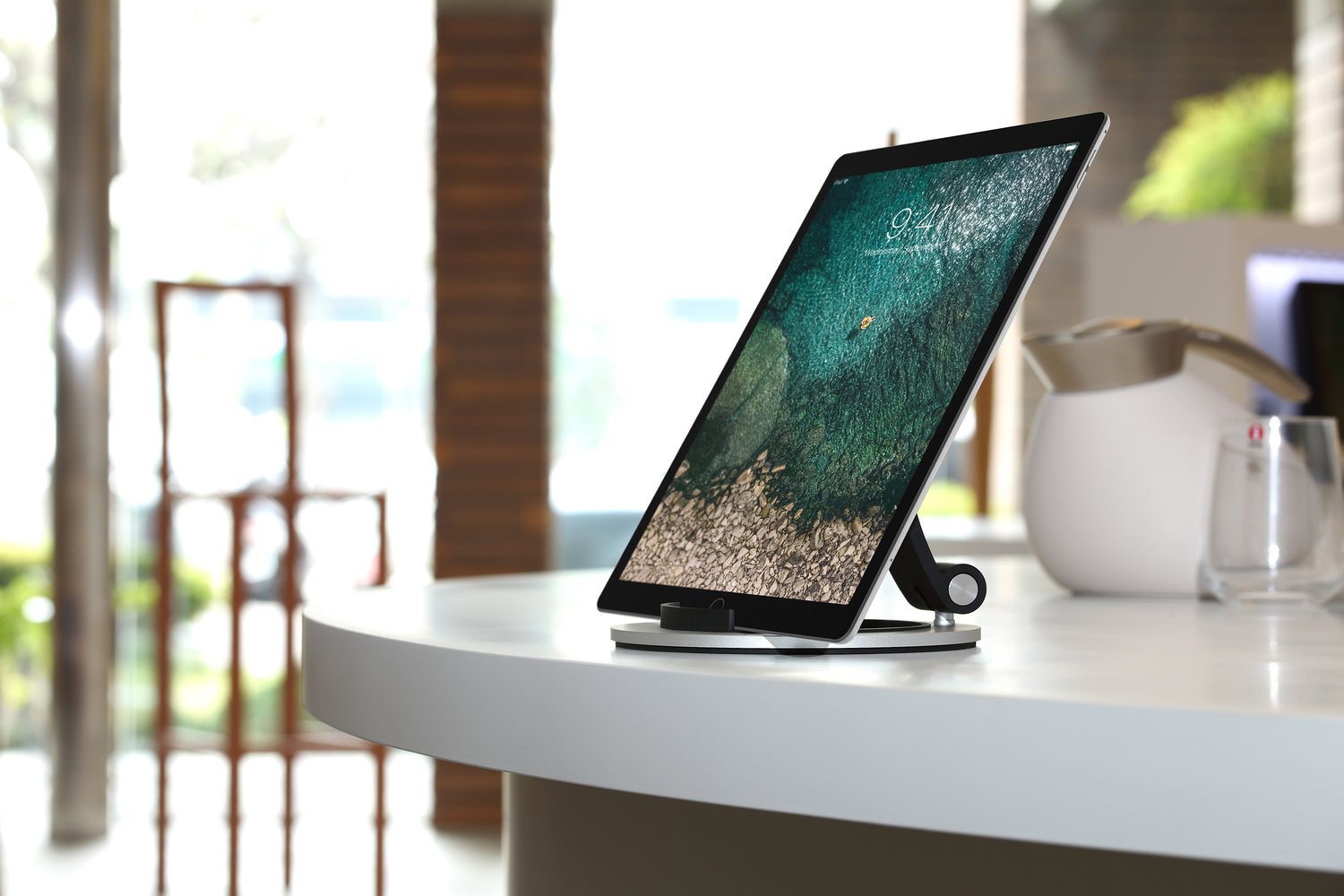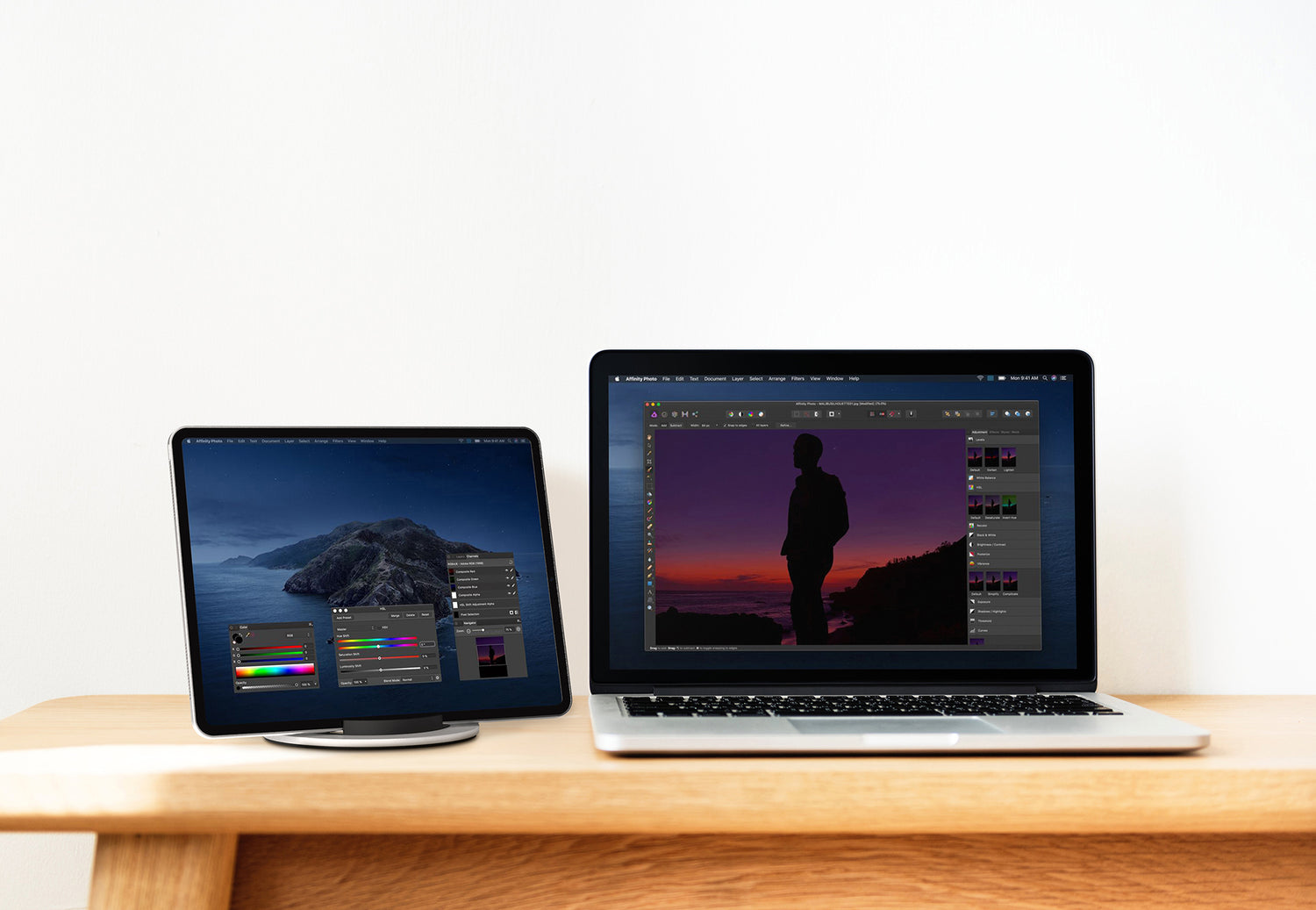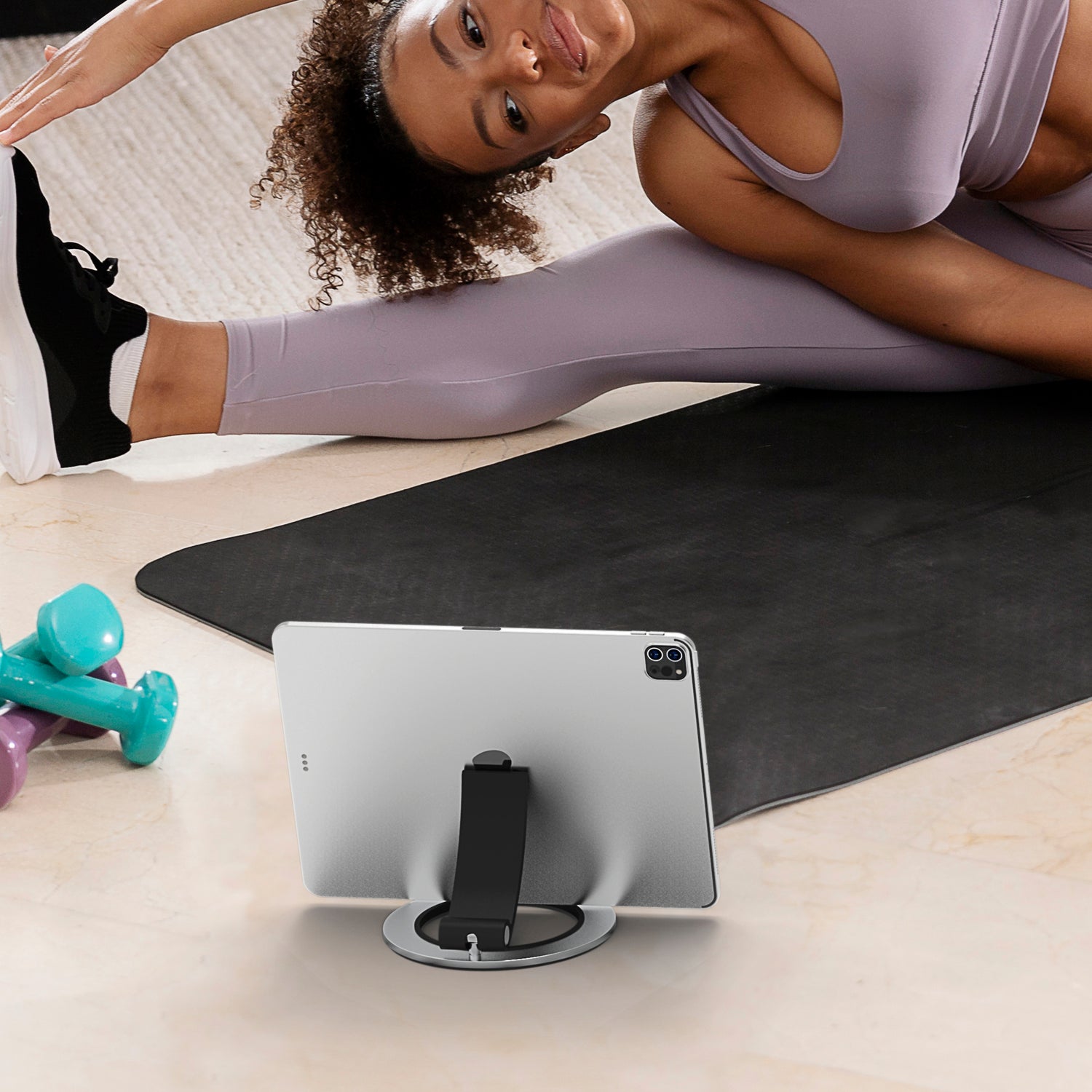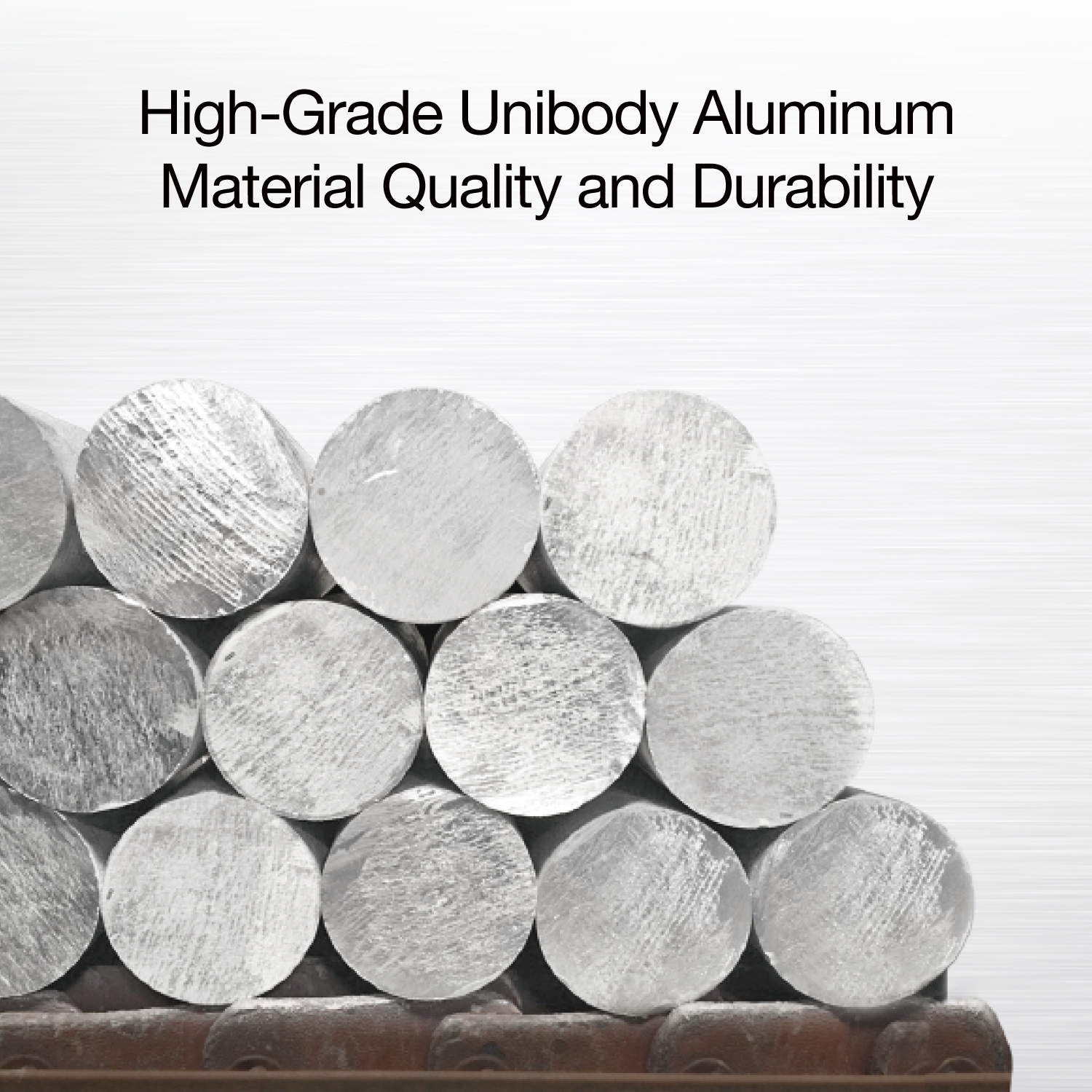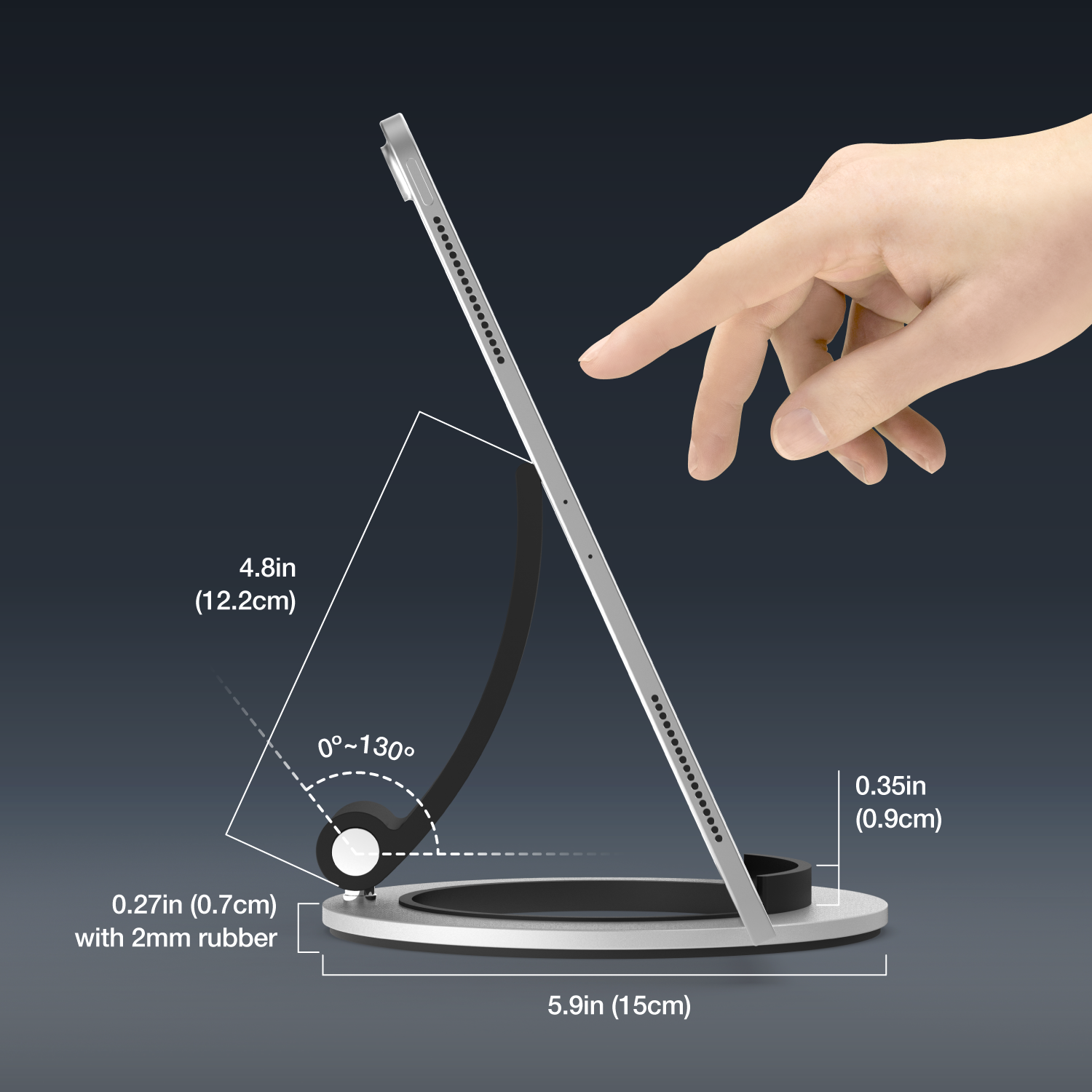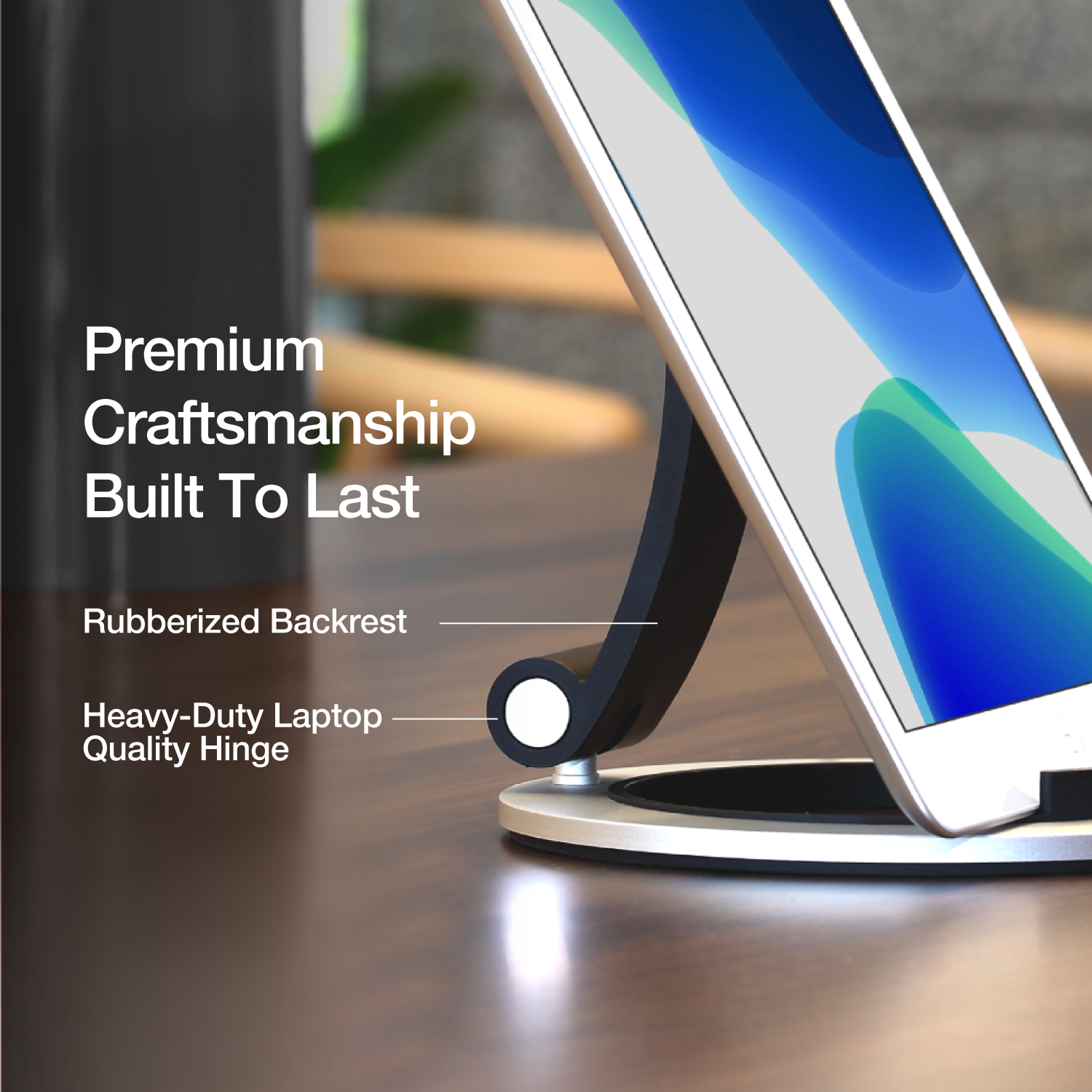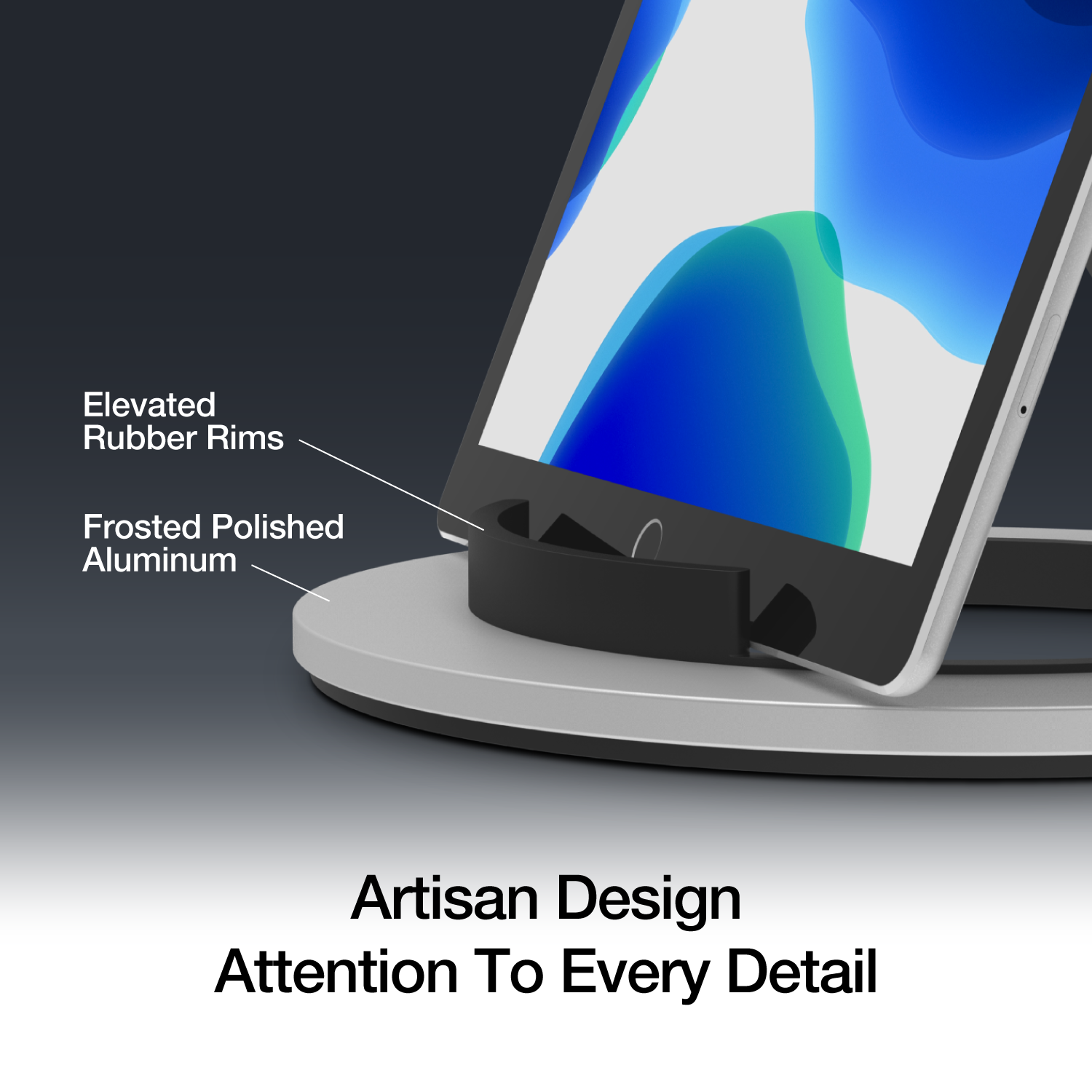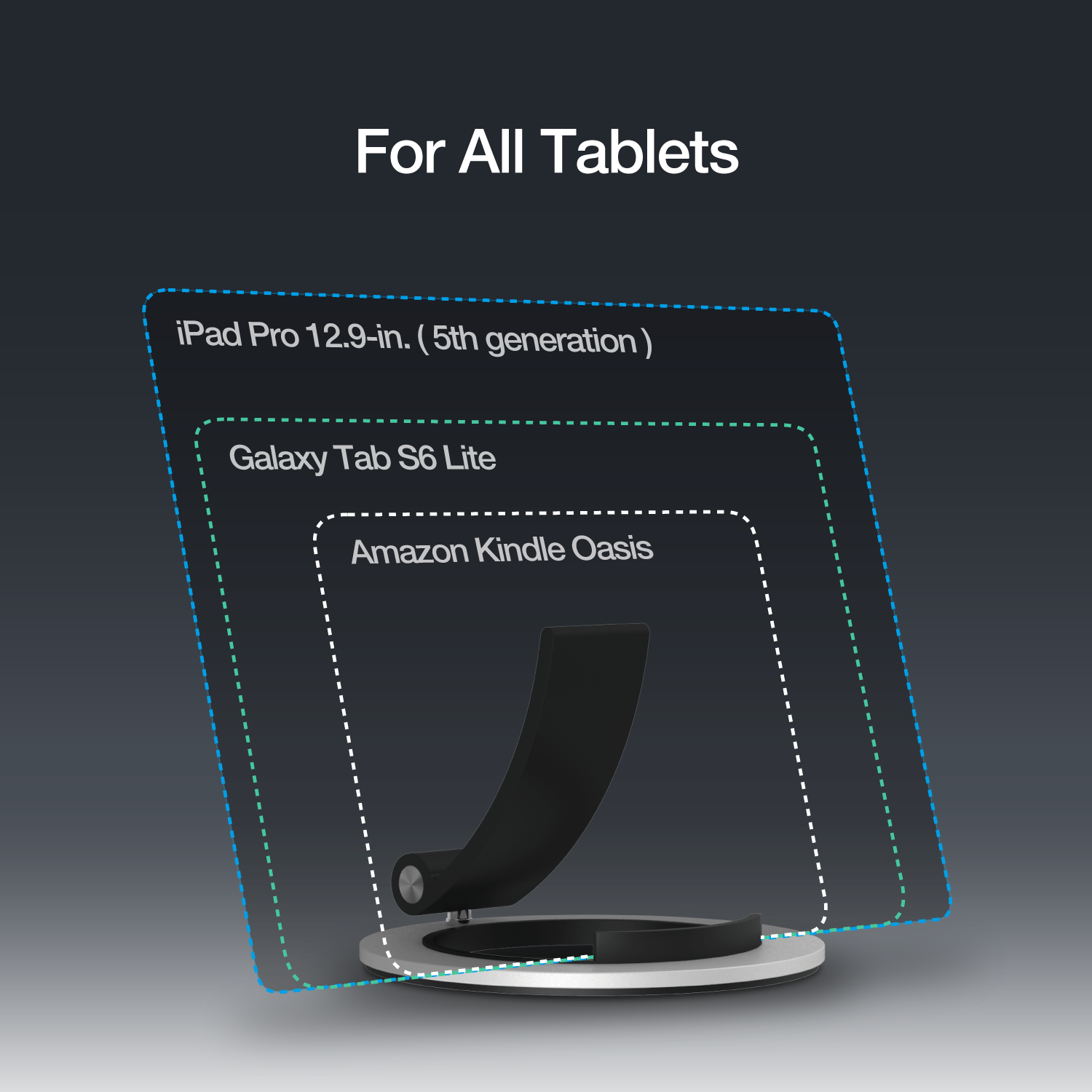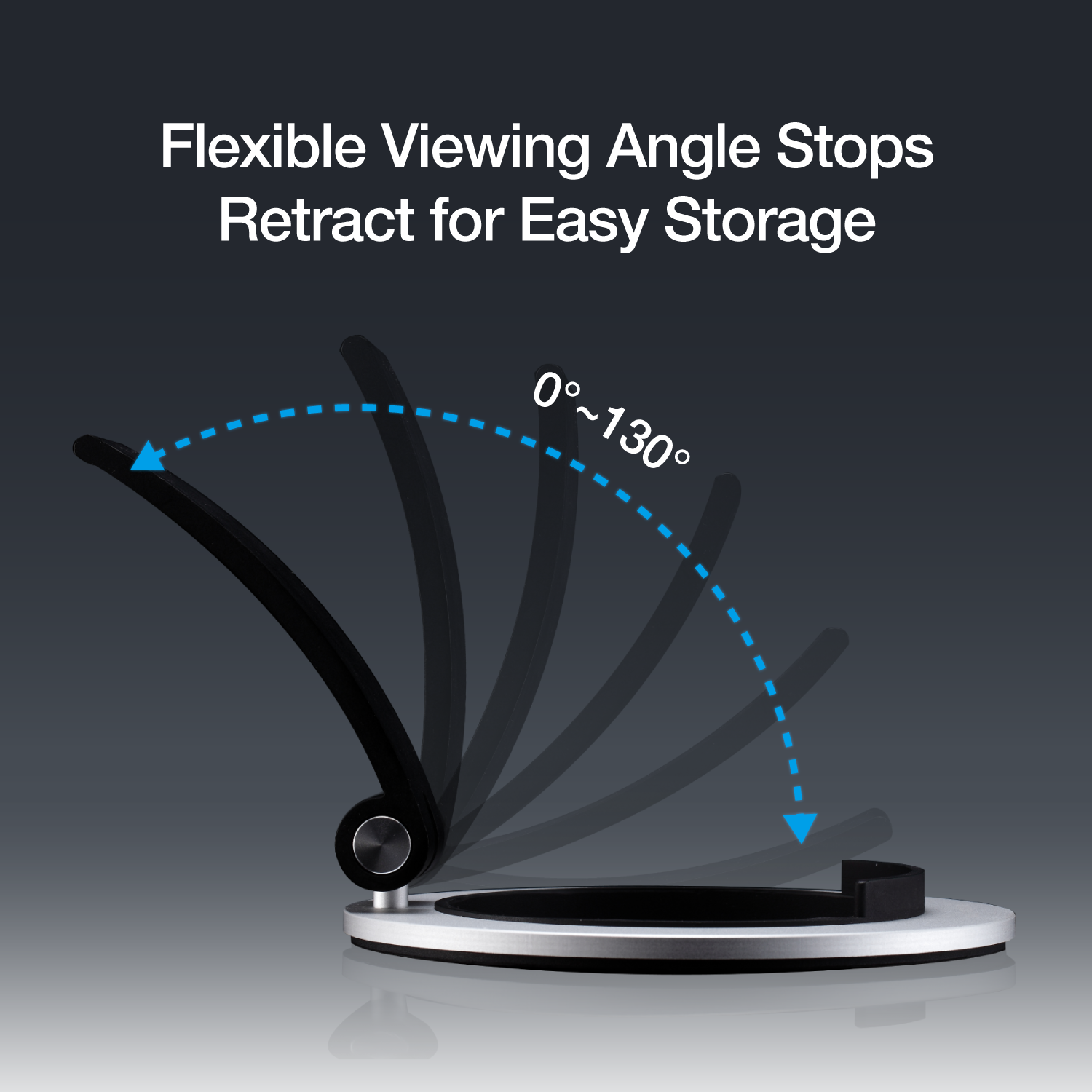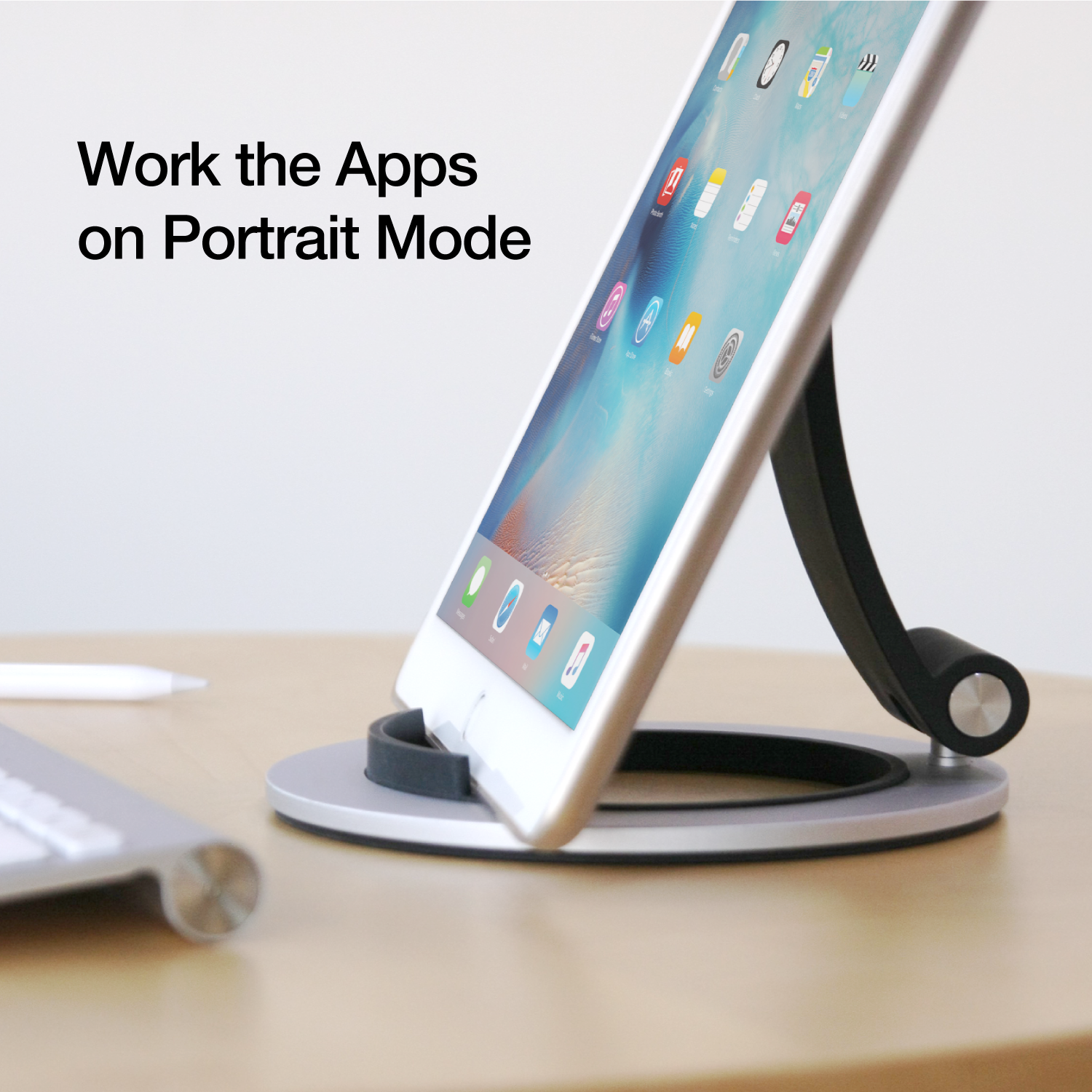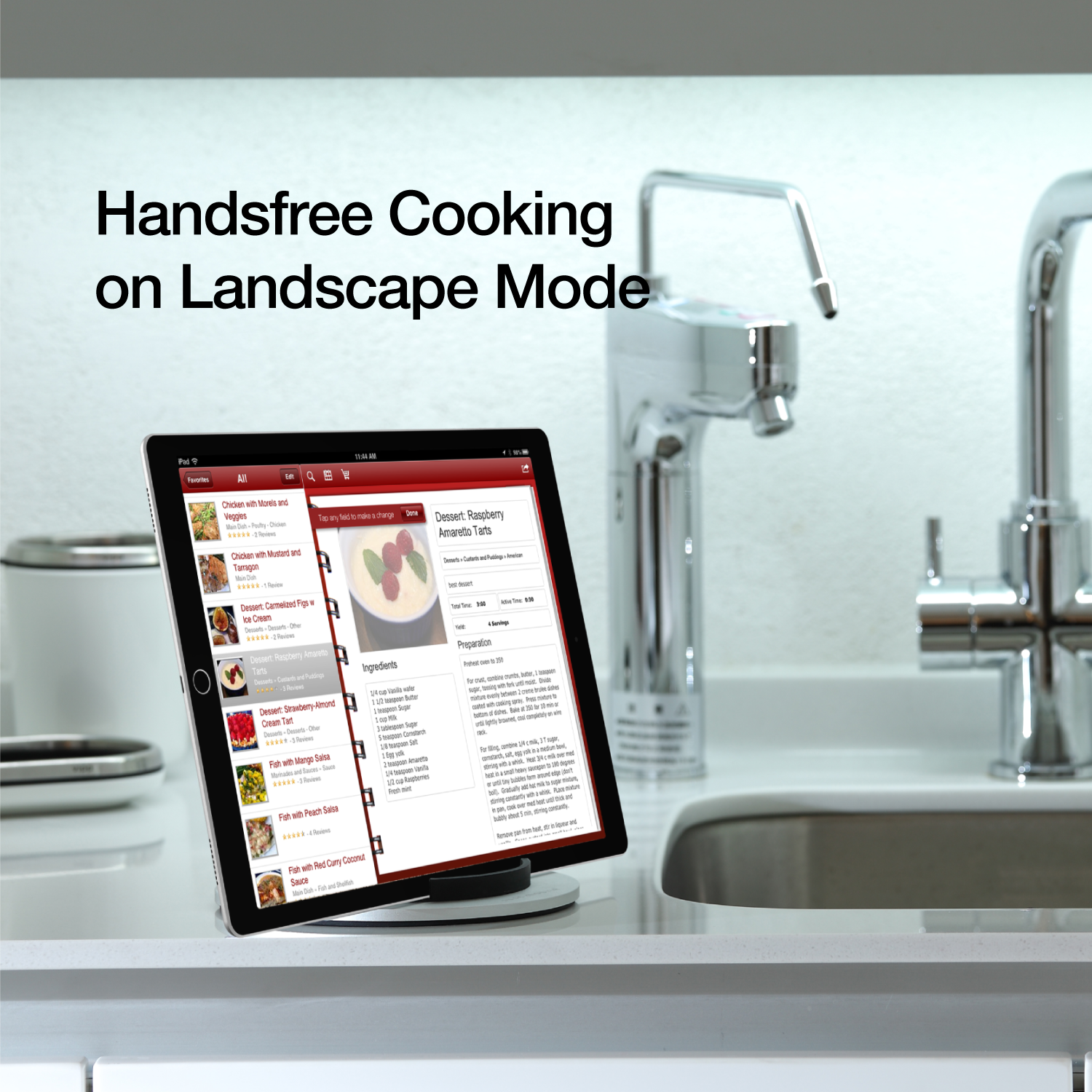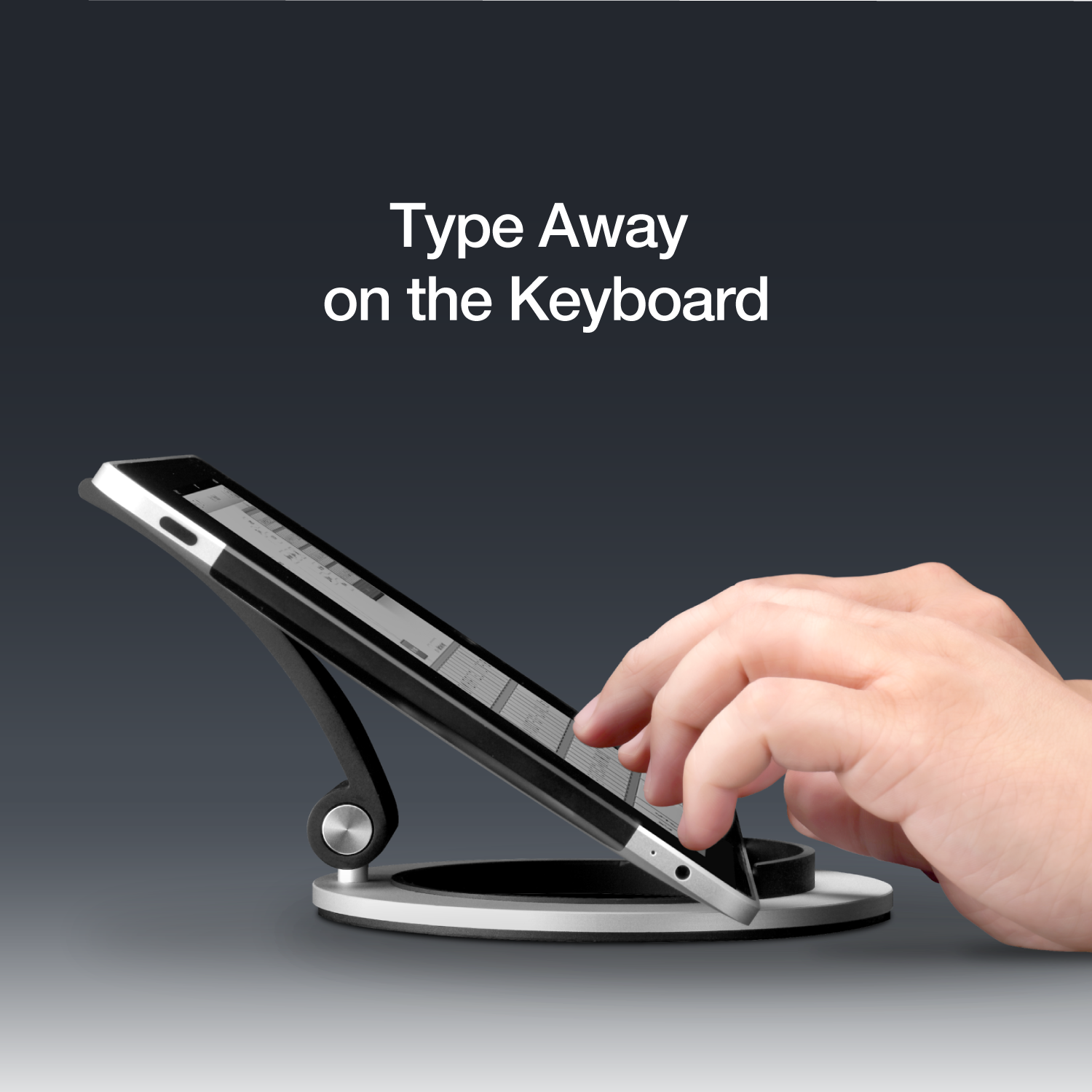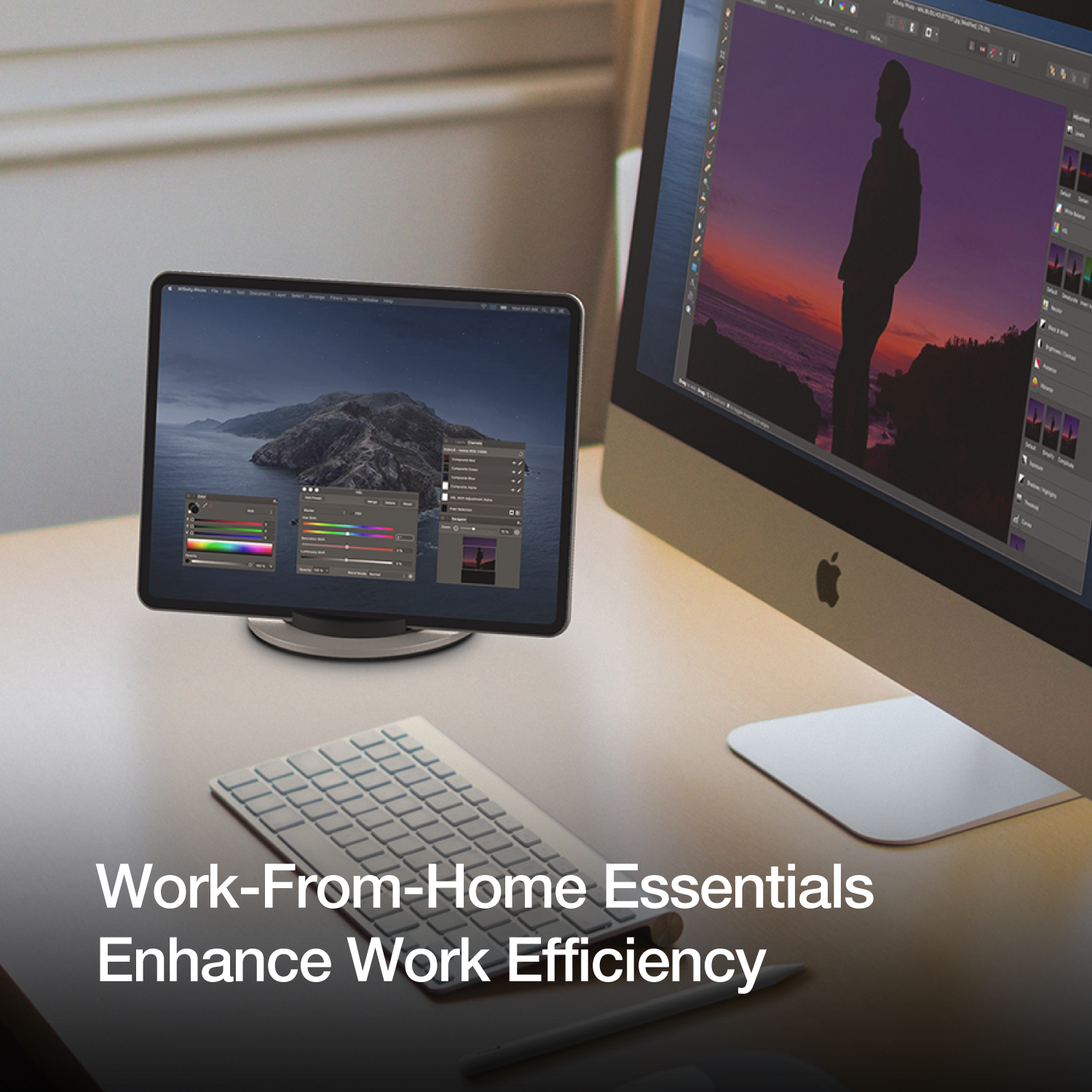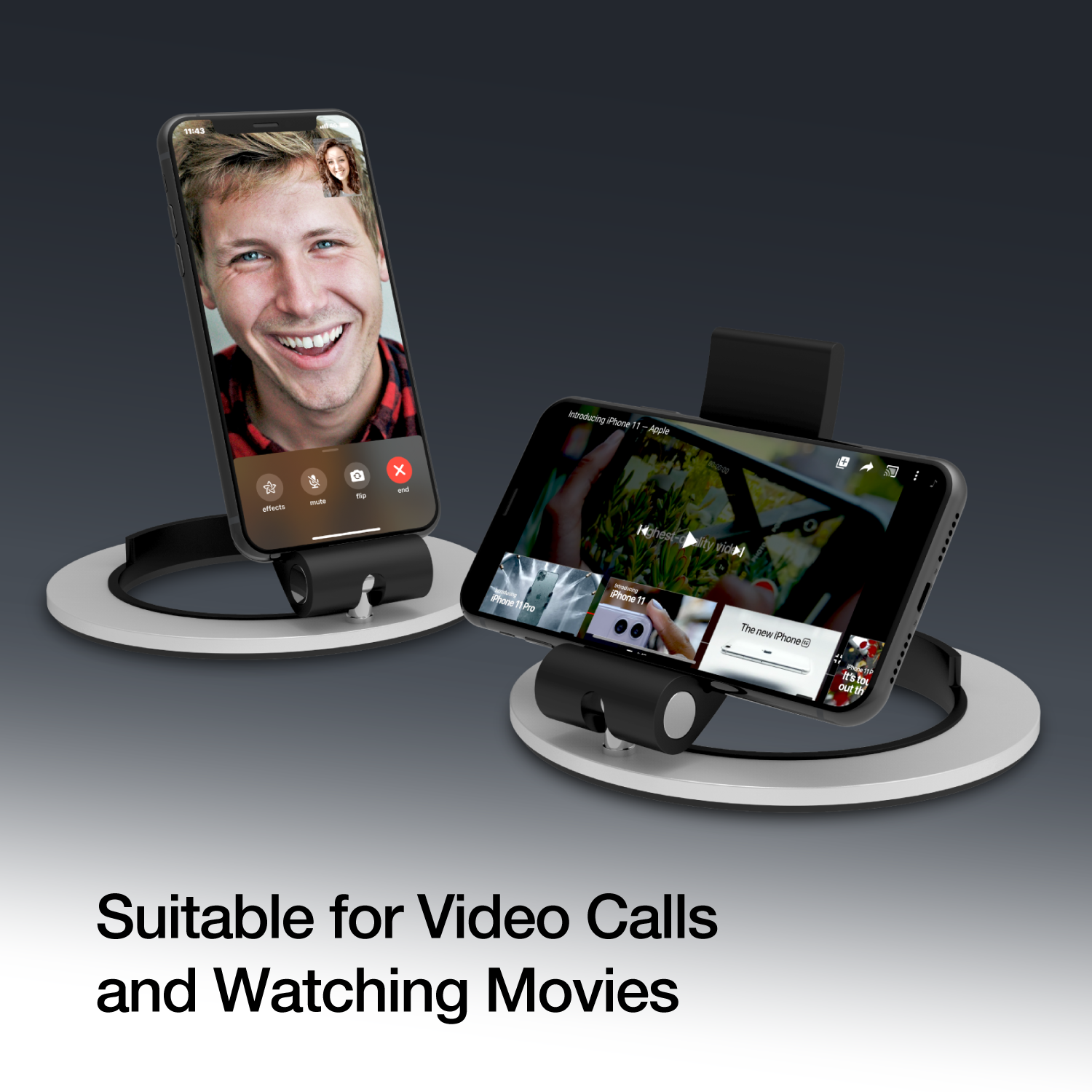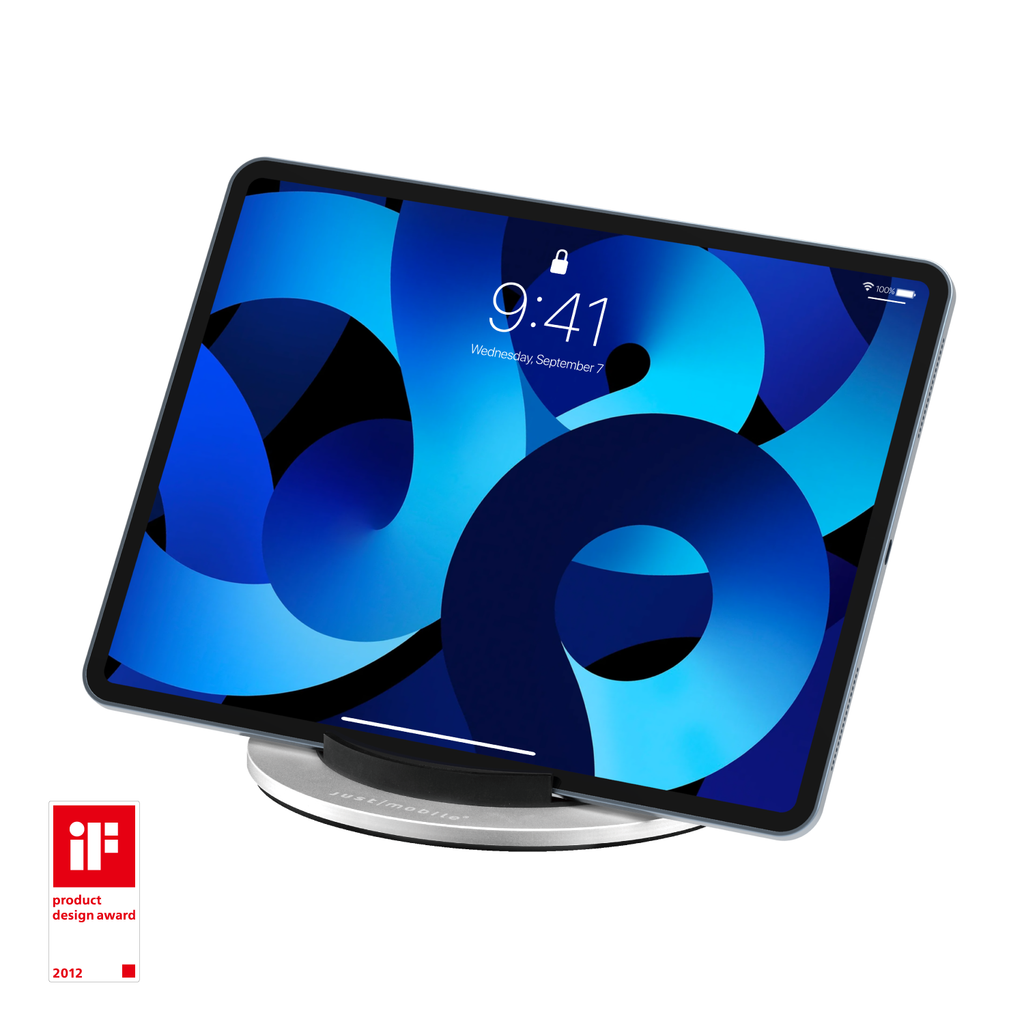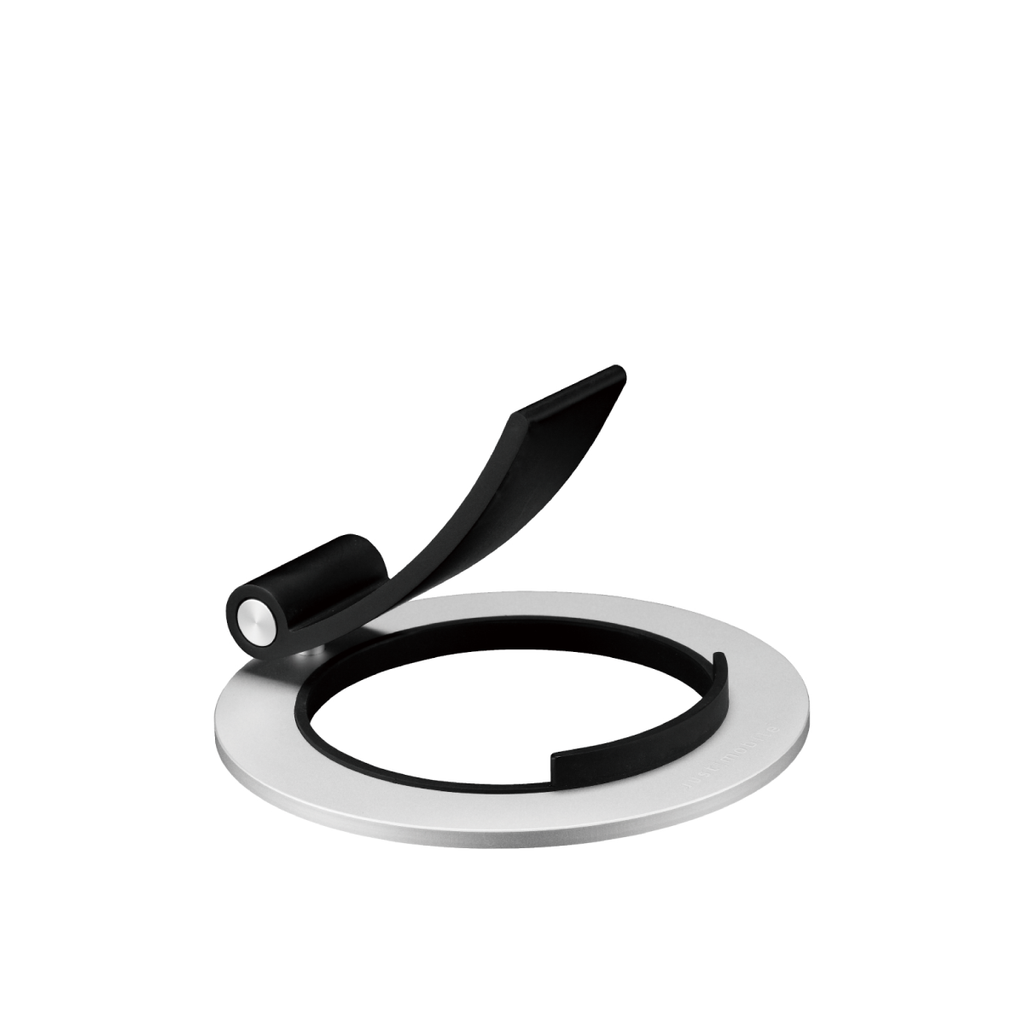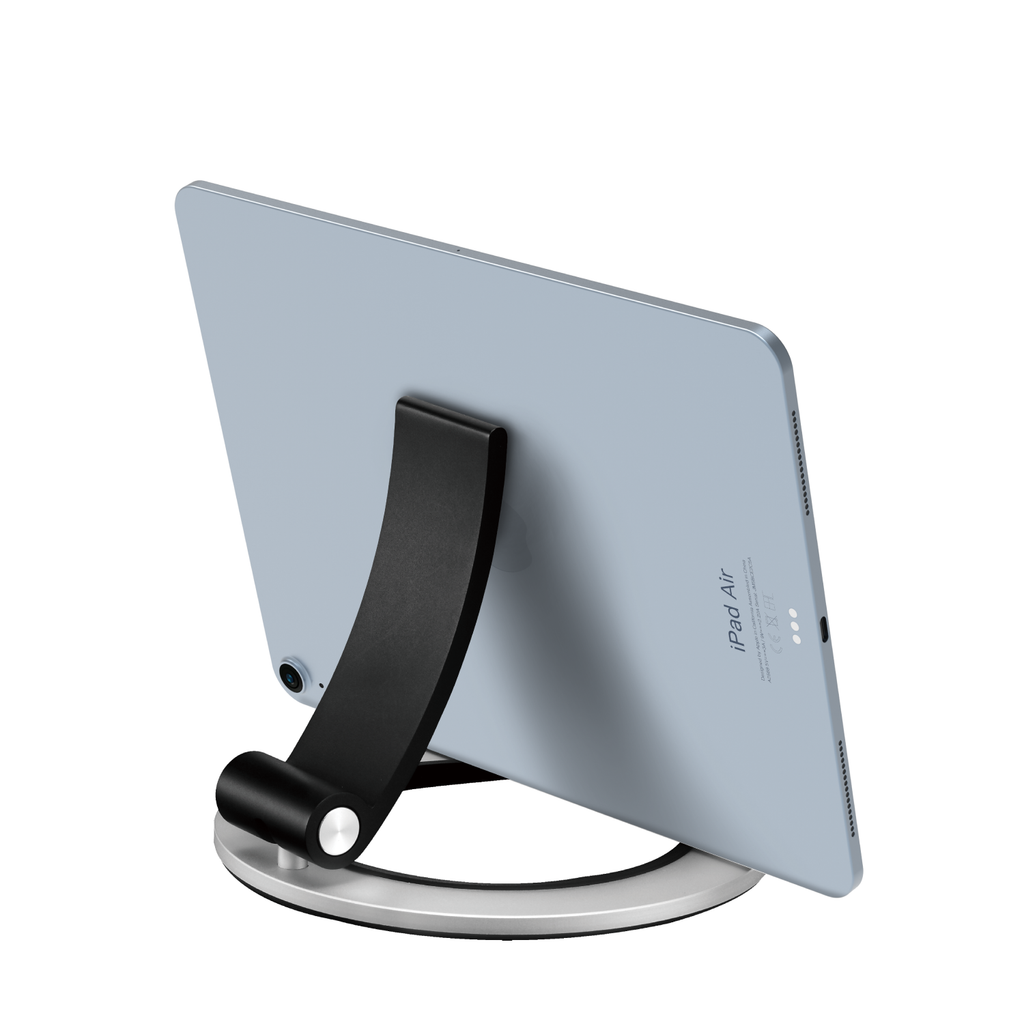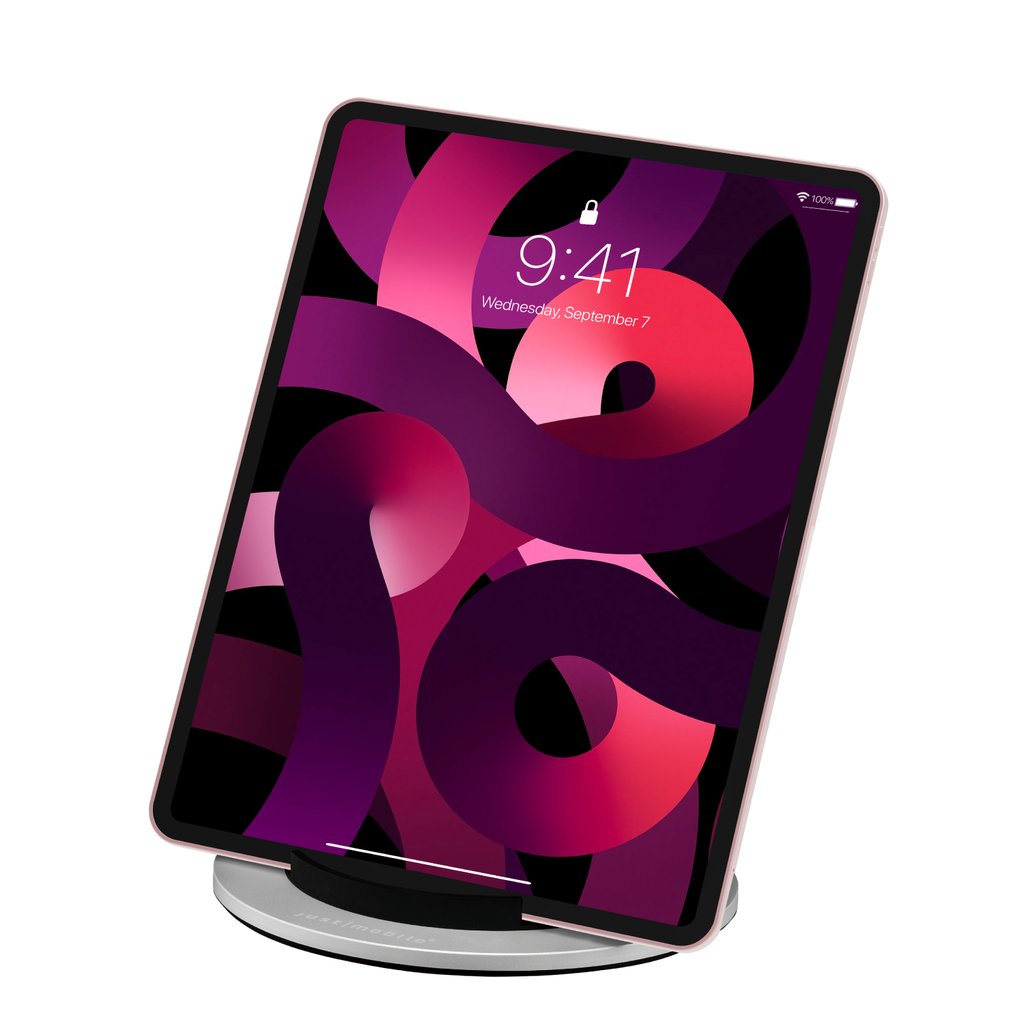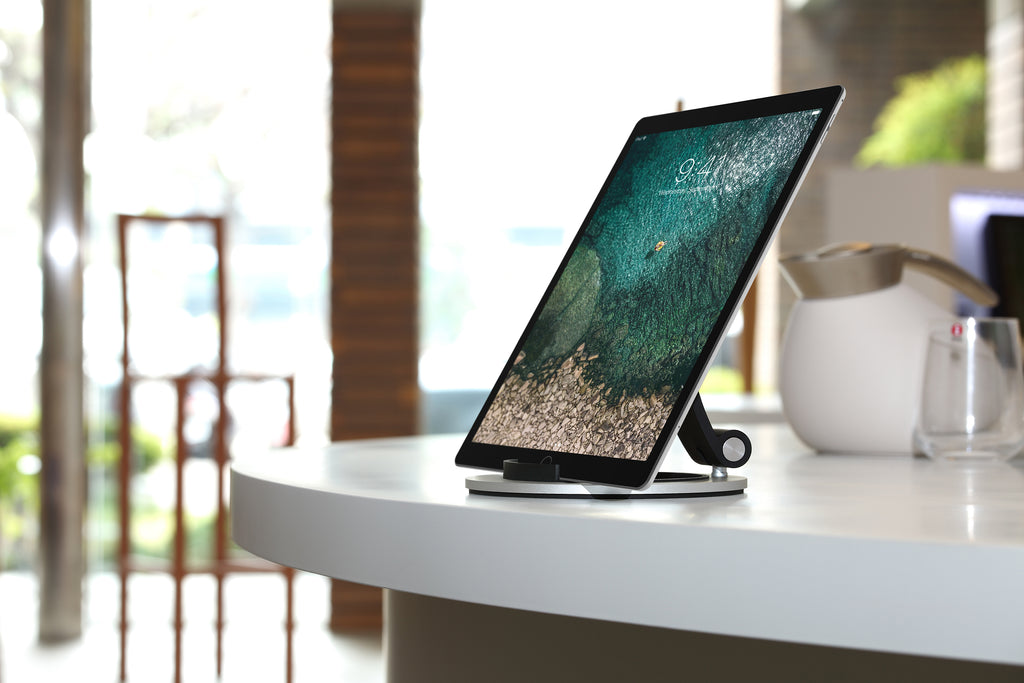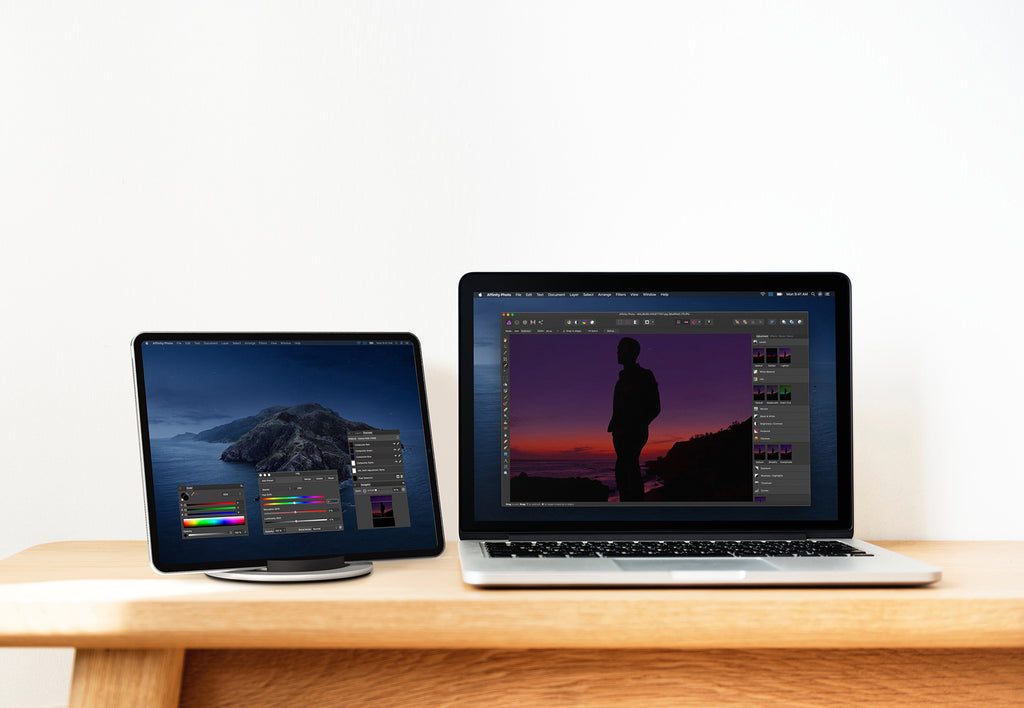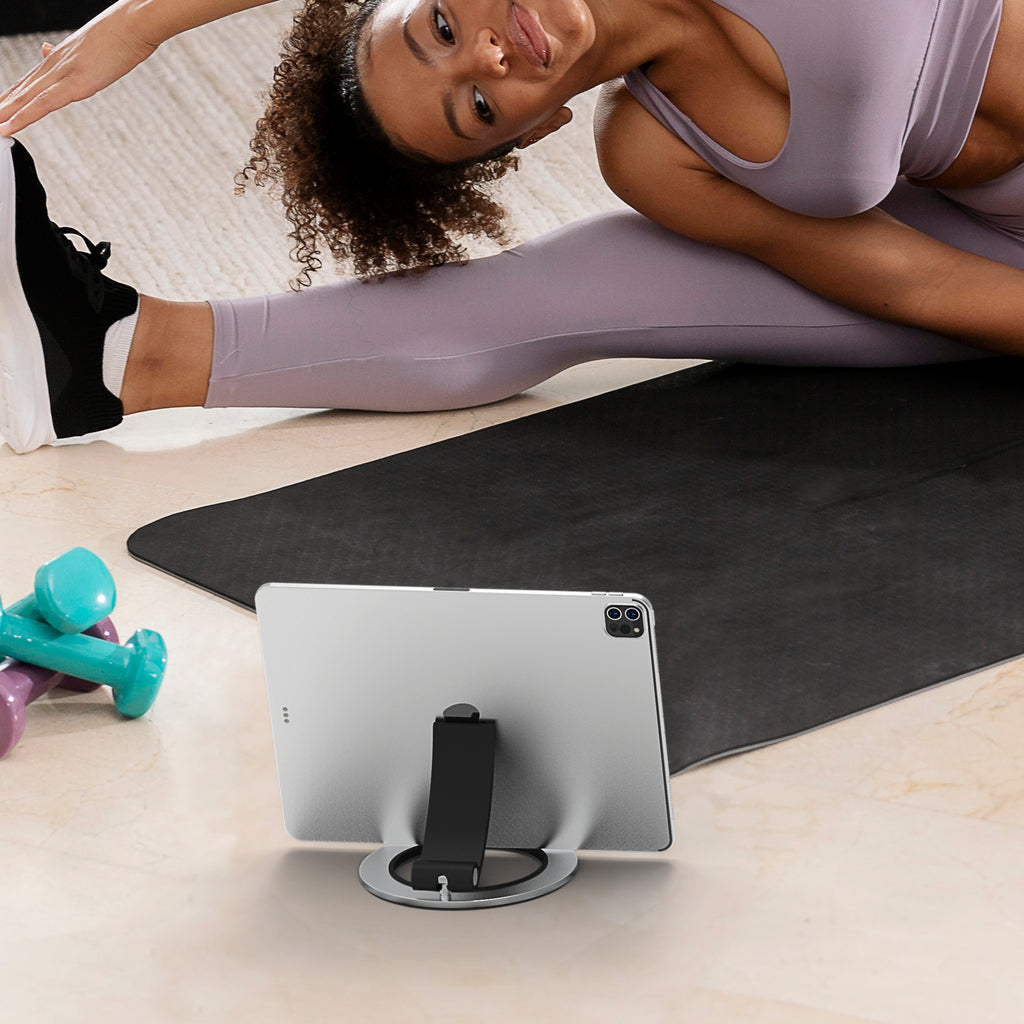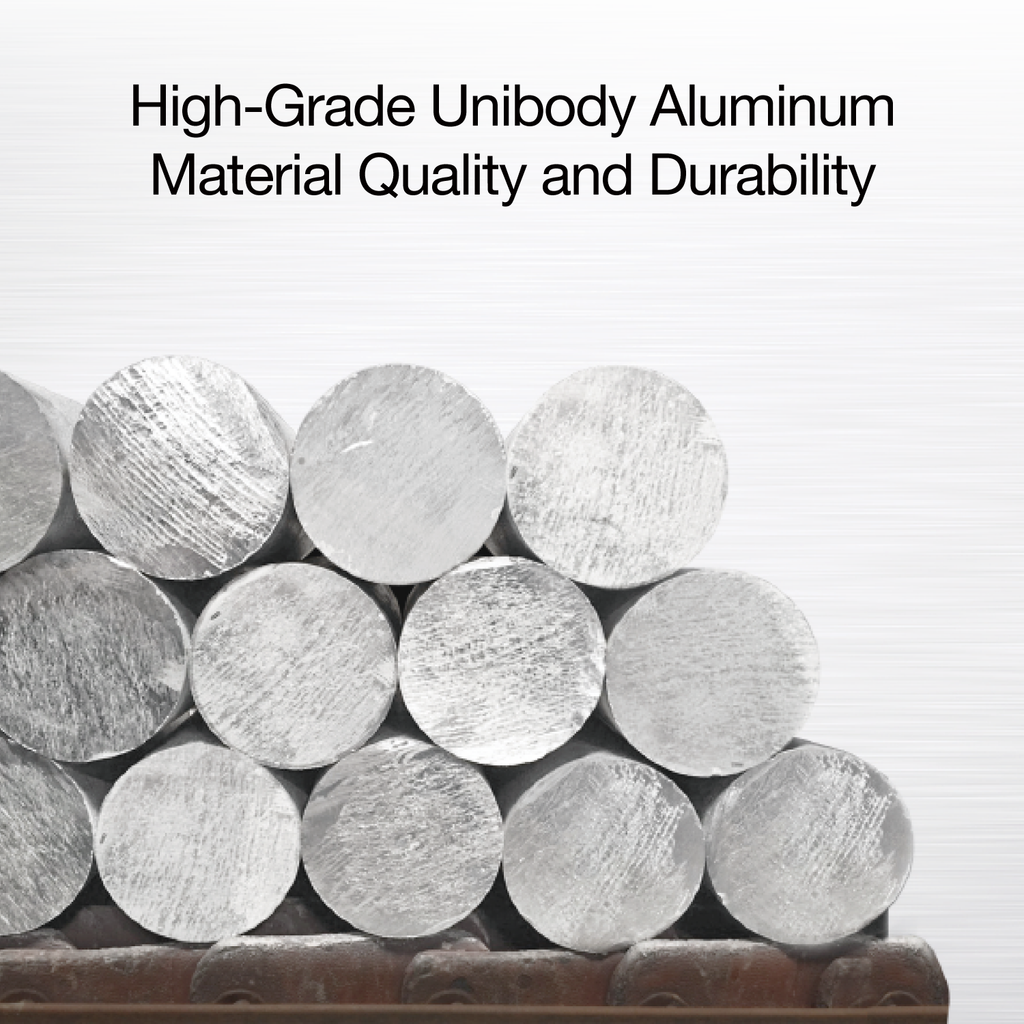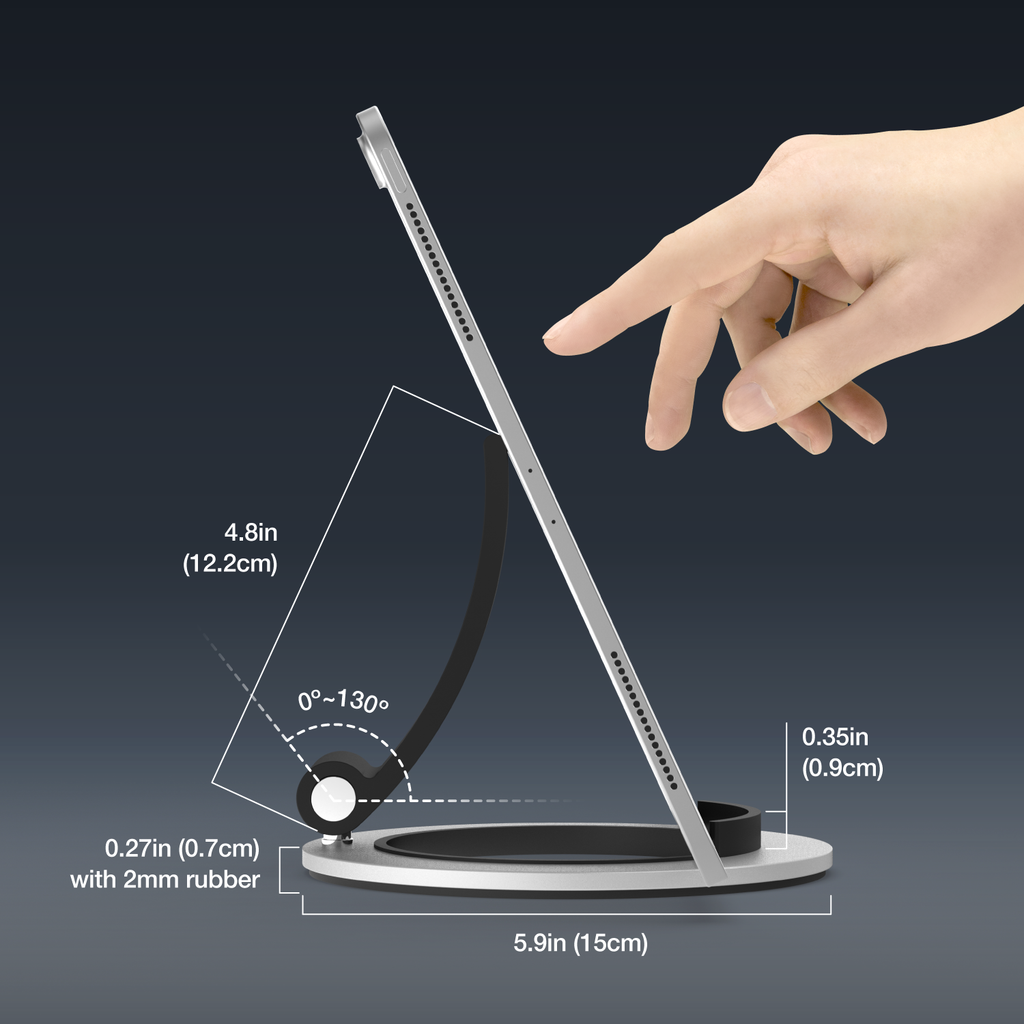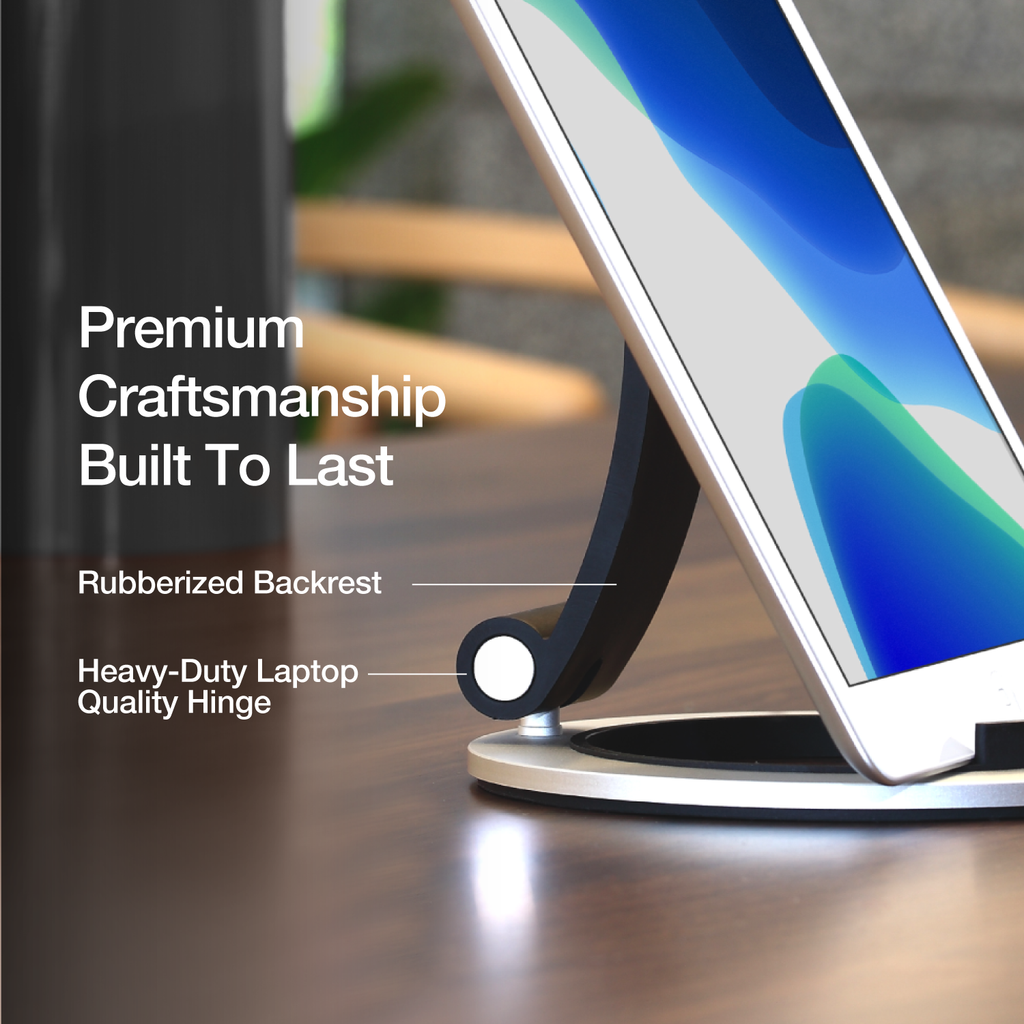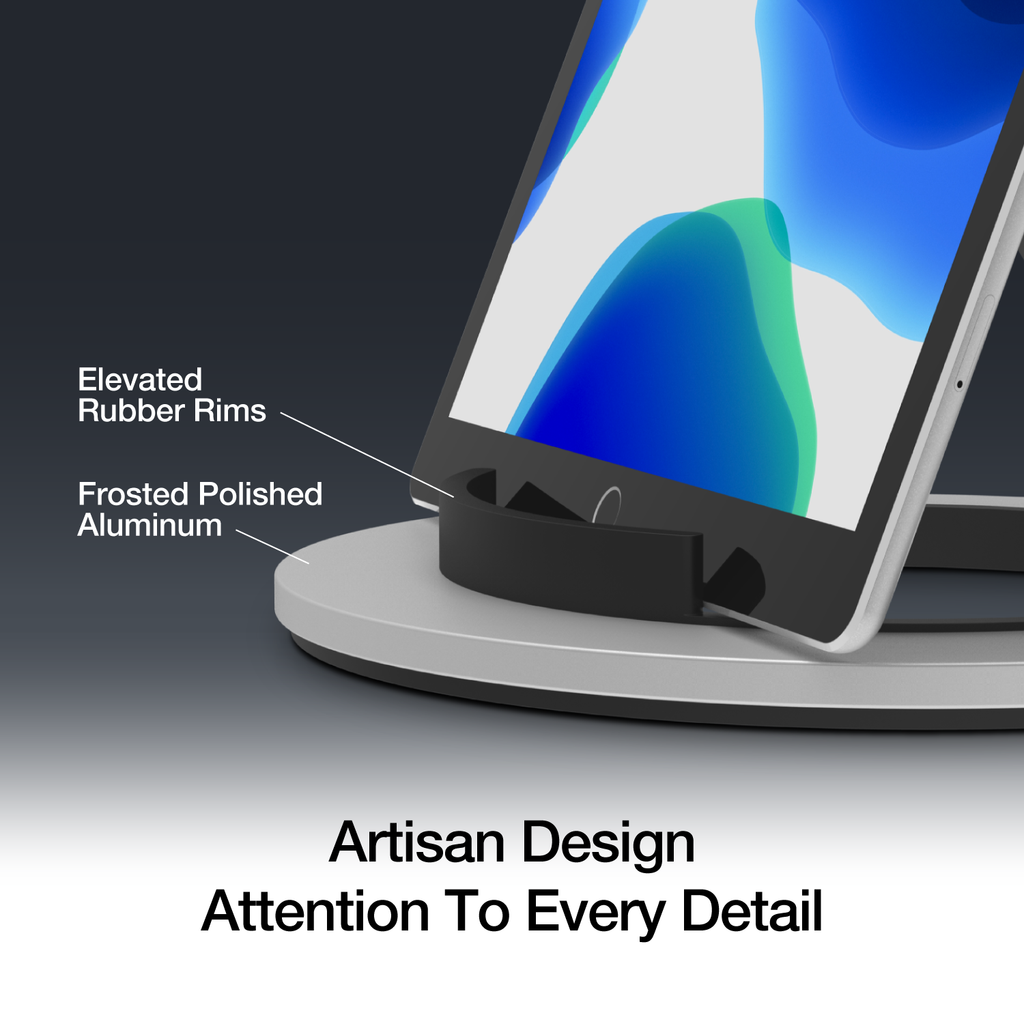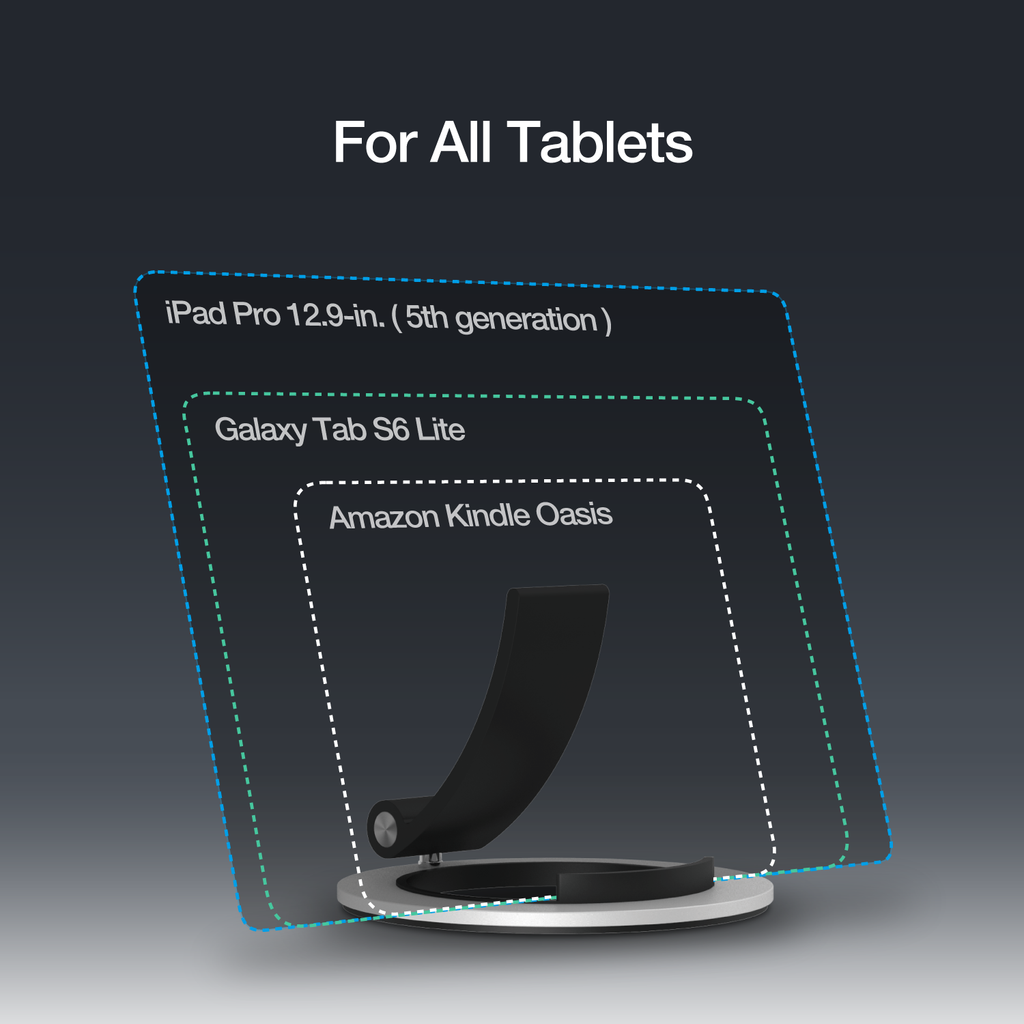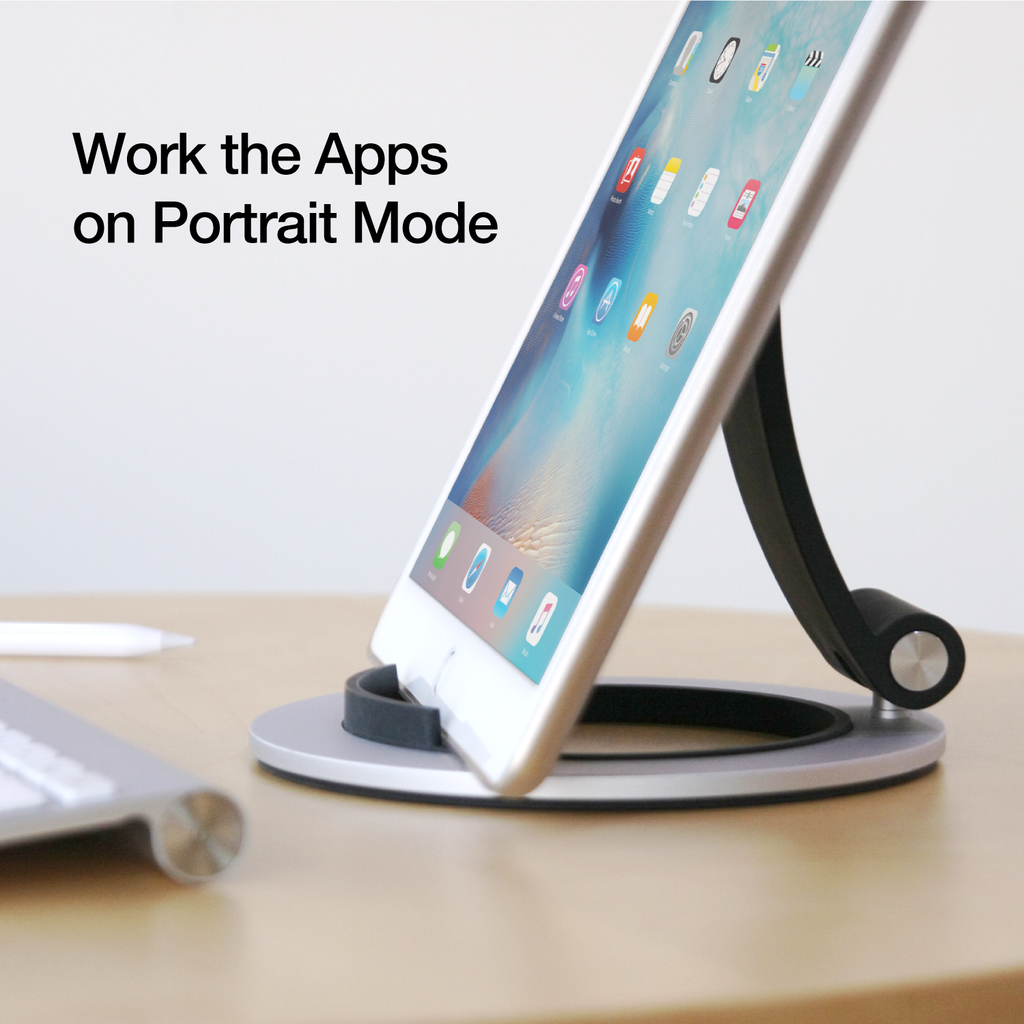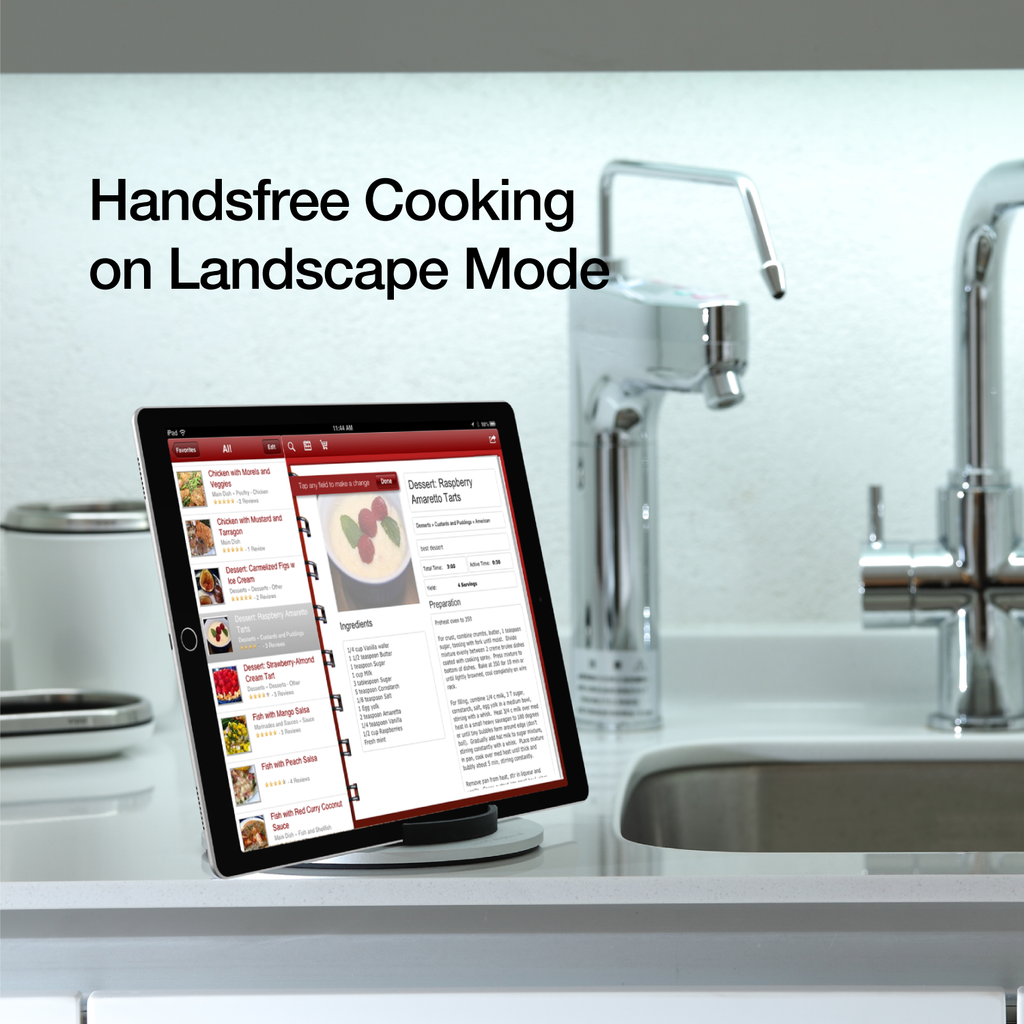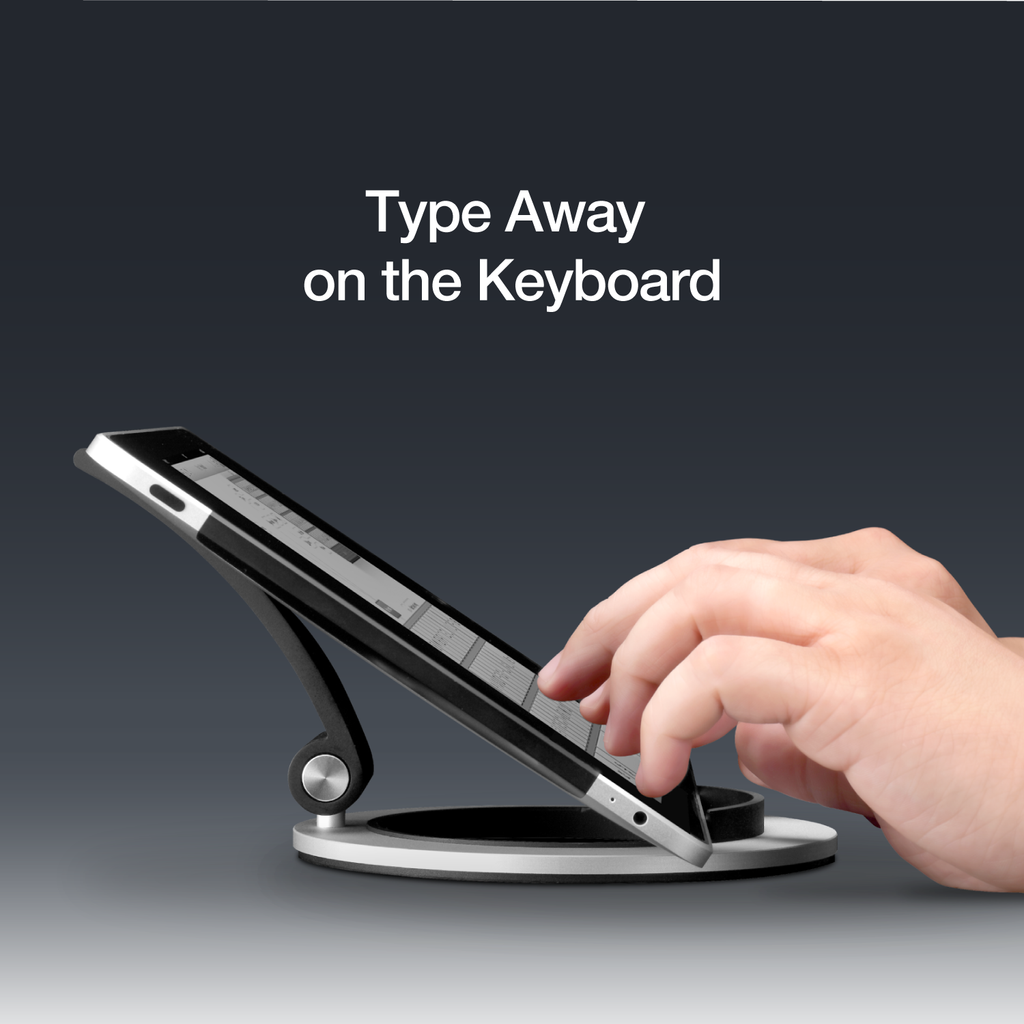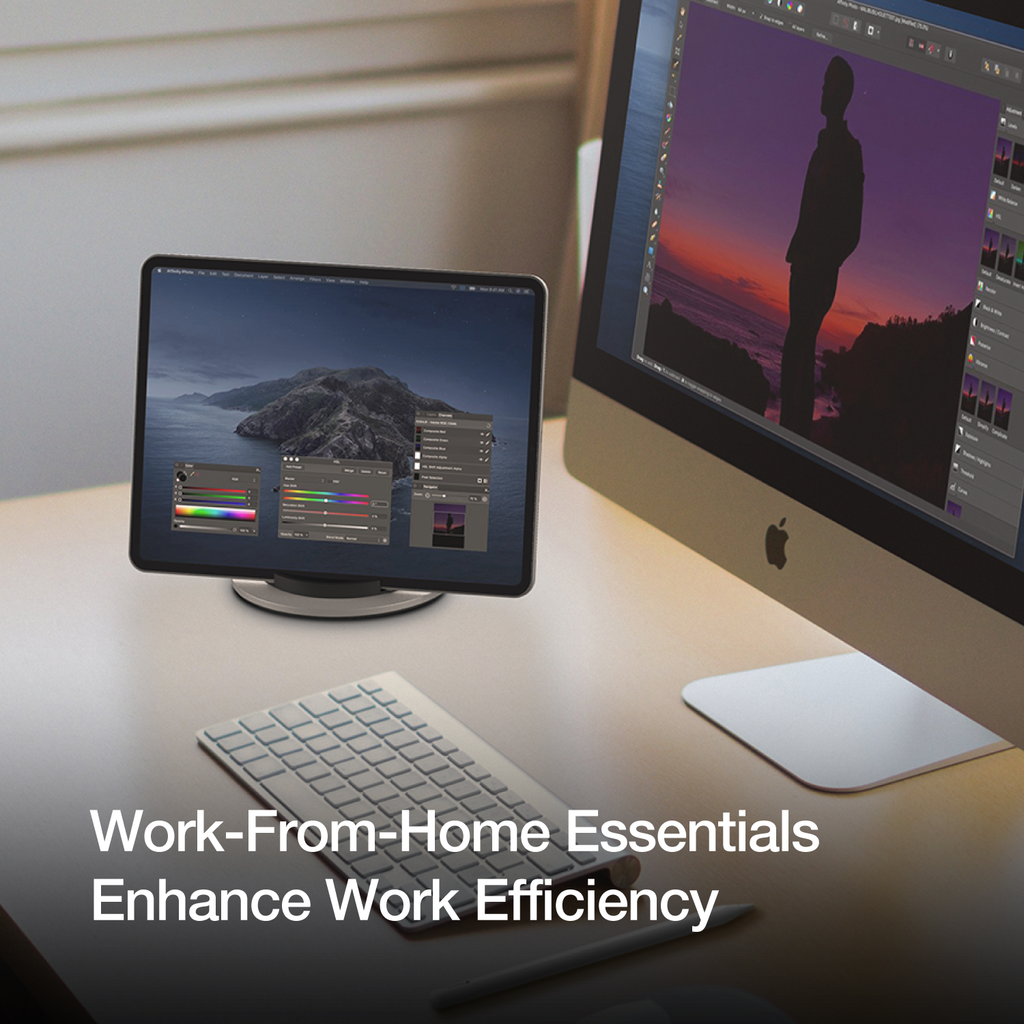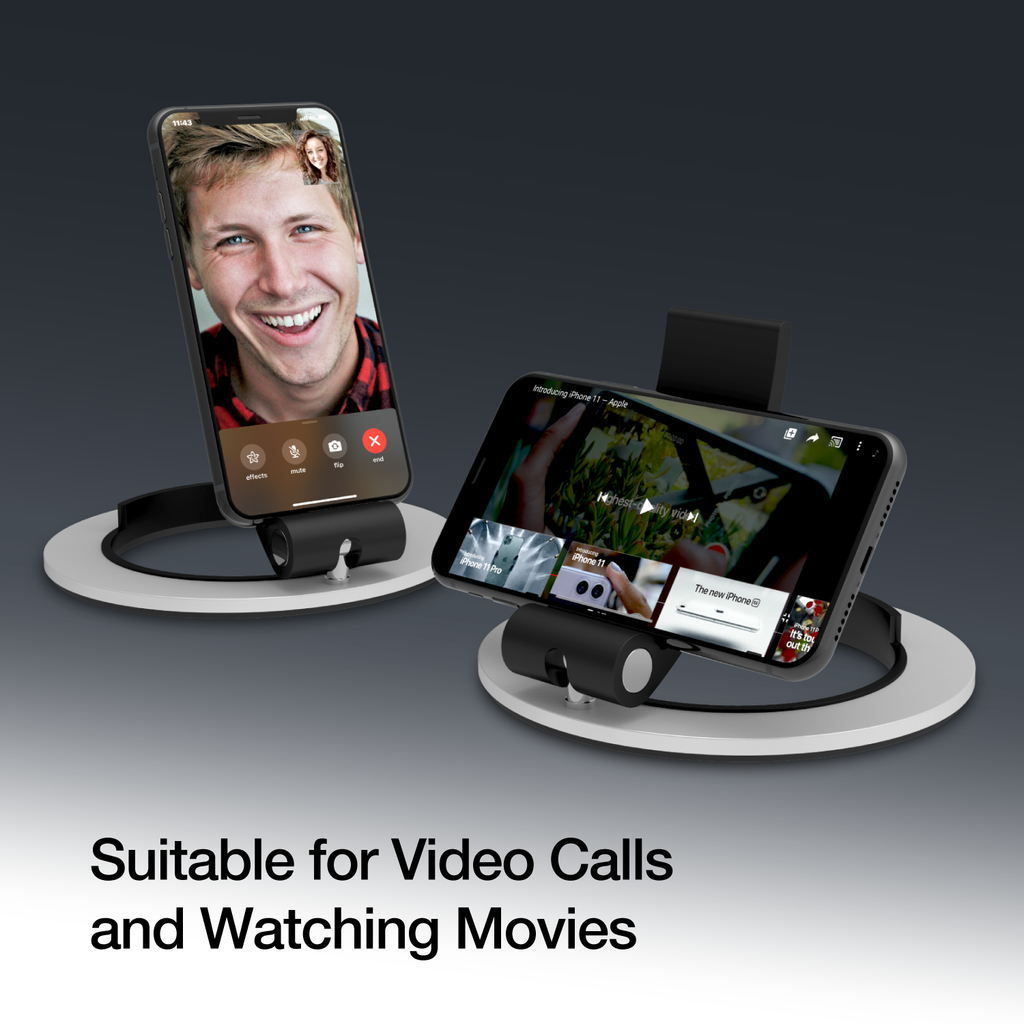 On Sale
Encore™
Designer iPad Desktop Stand

The Just Mobile Encore™ features a solid aluminum base ring and hinged arm. Adjust the arm to choose the perfect viewing angle for videos, or fold it down for rock-solid typing support. 
Model: ST-858
FEATURES
Iconic design by tools®
High-quality aluminum construction
Foldable for portability
Compatible with most tablet computers
Solid support for typing
DIMENSIONS
15.3 x 15.3 x 3.5 cm
210 g
6.0 x 6.0 x 1.4 inch
7.4 oz
COMPATIBILITY
All iPad Pro/ iPad Air/ iPad/ iPad mini Models 
All Tablet Models 
FAQ
Q: Can I adjust the viewing angle?
A: Yes the Encore™ provides you adjustable viewing angle.
Q: Can I use it for typing?
F: Yes it provides an ergonomic typing level.
Q: Will it scratch my desk?
A: No, it has rubber feet (non-slip rubber pad) to prevent scratching.
Q: Will it scratch my iPad?
A: No, it has rubber pad to prevent scratching.